Businesses are rapidly adapting to the current trends – use of cloud-based software applications to simplify everyday business tasks. From CRMs to CMMS solutions, there are pretty many tools you need to thrive in business, in this modern time. EHSQ systems are also part of the modern-day software solutions companies and organizations are rapidly adapting.
An EHSQ system helps you ensure that your company environment is healthy, safe, and conducive for both you and your employees. EHSQ, which stands for Environmental Health Safety and Quality, is a software system that comprises various laws and processes that govern workplace behaviors in the bid to promote a healthy and safe working environment for everyone.
Cority is a popular EHSQ system developer. The Cority EHSQ software is inarguably one of the best out there. Here, I'd be reviewing the Cority EHSQ software solution, the pricing, and how to use the app.
Cority EHSQ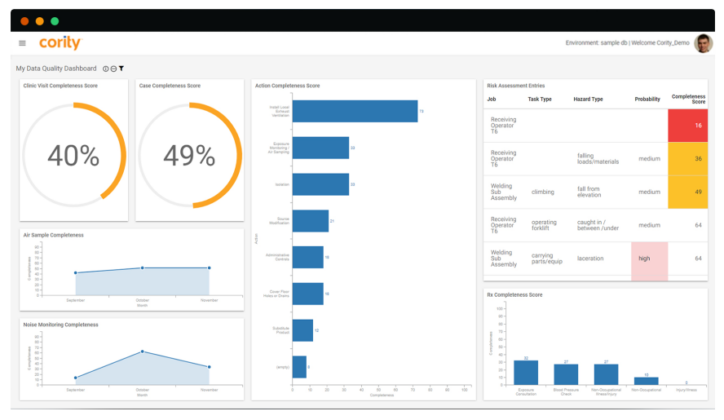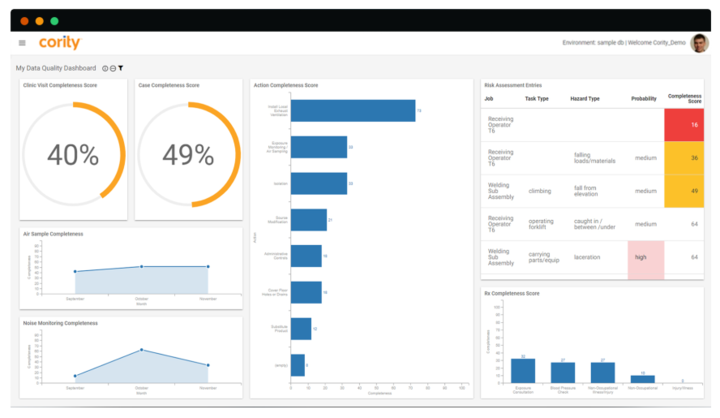 The Cority EHSQ software is also referred to as CorityOne – a feature-rich EHSQ platform designed for enterprises. As a SaaS platform, CorityOne can run on any device, including mobile phones.
It is built by industry experts for EHS experts and business leaders. Apparently, there are other software solutions from Cority; however, the CorityOne platform integrates all software offerings from the company.
So, you'd be getting products like Cority Health Cloud, Safety Cloud, Analytics Cloud, etc., on one single software package. That's pretty nice from Cority, and it makes things easier for enterprises and small businesses too.
Features of CorityOne
There are pretty many features of this platform; however, here are the most important ones you'd love to know.
1. Unified Experience
CorityOne integrates everything the company – Cority – has to offer. Thus, it provides you with a suite of enterprise-ready solutions in a clear-cut, flexible, and customizable interface.
2. Human-Centered Technologies
According to the developer, CorityOne is built to deliver cutting-edge technologies into the hands of people, regardless of their device. This platform provides actionable insights and features a bunch of handy tools to unlock the full capabilities of one of the world's best EHS programs.
3. CorAnalytics
CorAnalytics is a powerful business intelligence algorithm that also oversees data visualization, predictive analytics, and also embeds Qlik Sense. It may interest you to know that Qlik Sense is one of the best analytics and BI engines.
Pricing
To get the exact pricing to use CorityOne for your business, you need to contact the support team. Sadly, Cority does not offer a free trial, neither does the company have a free plan for its products. Basically, the least price you'd pay to use Cority products is $10,000 per user, per year.
How To Use Cority Products
Cority, as a software developer, has quite a bunch of products it offers to enterprise businesses. However, CorityOne, which is the company's newest product, integrates all other products it offers. So, with CorityOne, you're getting every other Cority software product in a single package.
The CorityOne platform is cloud-based, so it can run on any device, including mobile phones. All you need is to schedule a demo with the Cority support team. After the demo, your CorityOne account would be created.
On the interface, everything looks self-explanatory; to navigate, click on the tool/menu you want to access. The modules you'd get on CorityOne depend on the solutions you indicate in the demo. Cority products to select include Cority Environmental, Health, Safety, Quality, Ergonomics, and Sustainability Cloud.
The main reasons to love Cority include the responsive customer support service and highly configurable EHSQ platform. However, you may find the interface to look complex if you haven't used a similar software.
My Cority Review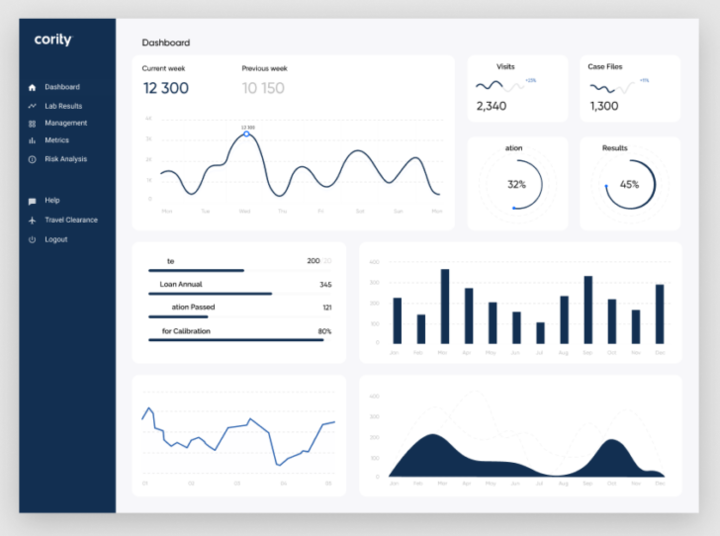 Practically, Cority products are not for small businesses; they are pretty expensive, and as such, Cority's target clients are medium businesses and big enterprises. The CorityOne platform actually simplifies a lot of tasks and provides you with a ton of useful tools.
Thanks to the intuitive interface and cloud-based support, this platform can run on any device. Thus, your employees can access the dashboard at any time on their devices. CorityOne is for business leaders, EHS experts, and other professionals that carry out similar tasks as EHS experts.
Furthermore, this product can integrate with other business solutions; it is IoT-ready, industry 4.0-ready, and supports enterprise IT integrations. Apparently, the Cority EHSQ software means the demanding needs of modern enterprise businesses.
What More?
Over the year of its existence, Cority regularly updates its products to meet the ever-changing needs of modern businesses. The software is best recommended for medium-size organizations and big companies. Overall, it is a reliable system with impressive tools and a modular interface.