If you intend to reach a broad market for your products, you must engage your customers and target audience on their platforms. One of the ways you can maximize customer engagement is by developing a bespoke mobile application for your business. Mobile devices have flooded the market, with many customers doing their online shopping through their phones. As a result, you can quickly maximize your revenues by leveraging a bespoke mobile application.

According to app developers in Bristol, a bespoke application is tailor-made to meet your business-specific needs. Custom software development agencies aim to develop an audience-specific application for you. Though bespoke applications might be costly compared to off-the-shelf ones, they guarantee high returns on investment (ROI) after implementation.

If you're planning to develop a bespoke mobile application, here's how you can go about it: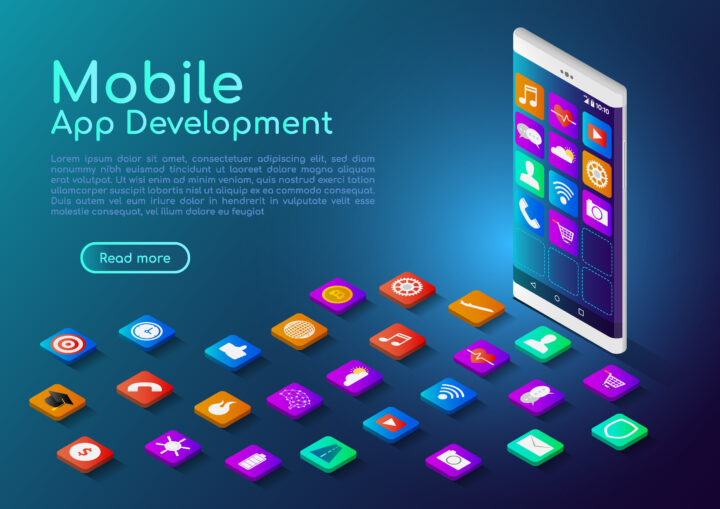 1. Define Your Business Goals
Before you begin your application development project, you need to have goals. What's the application meant to achieve? Which are the problems you'll be solving? This is a journey that should have a destination in mind. If there are no set targets, it'd be possible to lose track midway through the application development process.
That said, your goals should be measurable and attainable. It should be easy to track the progress of the software development process to see whether you're still on the right path. Several times during the coding process, your developers might be required to do testing to prove the software's functionality.

The goals for developing your application can be targeting both your business and the end-user simultaneously. Most developers use the SMART acronym to set their goals. It stands for:

Specific

Measurable

Achievable

Realistic

Timely
An excellent goal is streamlined to your mission and purpose. In addition, each of your goals ought to have well-defined key performance indicators (KPIs). For instance, you might want to create a mobile app for your online shop that helps you reduce the cart abandonment rate by mobile device users. Thus, you first need to know the current abandonment rate to compare it with your results when the application is launched.

2. Do Market Research
Before you invest your time, resources, and finances, conduct market research to identify if there's a real need for the application. Your goals and objectives may sound great, yet the market may not be needing the application.

Begin by talking to your current customers to be aware of what they need. What you've established as your goals might be completely different from what your customers and target audience would prefer. Doing market research may also help you realize areas that may need to be approached differently. Together with your project team, conduct interviews, have focus groups and create surveys.

Moreover, research the competition. If there are similar applications out there, how can you improve your software? It might not be wise to have the same app as your competitors. On the contrary, your mobile application should aim at making you stand out and give you a competitive advantage. You ought to be very creative as some of your competitors might beat you in the market.

3. Decide Your Pricing Model
There are two types of pricing models: hourly and fixed models. With the fixed model, you decide on the application's features before the coding process begins and the signing of the contract. However, you're not supposed to make any changes once the work has already started. This plan might sound cost-effective. However, many developers would have calculated the time it might take to complete the job and included a high-profit margin.

The hourly model might be a good plan since you can modify the application as you continue to get feedback from your customers. As a result, you can get an app that's more customized to your business.

4. Choose A Mobile Platform
Depending on your customers' platform, you should create an app that can run either on Android or Apple. However, developing an application for both platforms would be the best option if you want to increase your customer base. But if you're financially constrained, you can begin with one of the platforms used by most of your customers.

Once you've made the application for one of the platforms, you can wait for a while for your business to purchase another bespoke application for the other platform.

5. Prioritize Features Depending On User Needs And Cost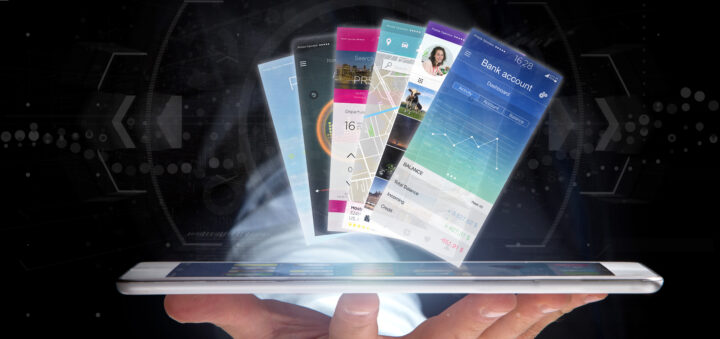 Some features must come first when you're planning on your mobile application development. On the other hand, some features can wait and be done later. Note that even though some app features might be expensive, it may not be possible to shelve them for a later time.

For instance, if your app is for online shopping, it must have a payment module. Due to the security measures that must be put in developing this feature, it might be costly. However, it may be impossible to create your application without the shopping module. As a result, it'll be among the priority features.

Other critical features for eCommerce mobile software might include a secure payment gateway, product sharing, product catalog, product search and filters, digital wallets, gift options, advanced profile settings, and multiple payment methods, among other features. Remember that the more the elements, the higher the cost. Thus, you may need to begin with the most critical features.

6. Get An Agile Partner
The last step is to choose your development professional. You can choose a freelancer or a mobile application development company. In most cases, freelancers might be cheaper compared to software development agencies. However, your project might be delayed. But if you get a reliable freelancer, you can go with that option.

On the other hand, many people prefer software companies as you don't have to follow them to deliver your software on time. Besides, you can have a contract of work as security.

Wrapping Up
To increase your traffic and customers for your business, developing a mobile application might be the way to go. Though it might cost your business a lot of money, the returns on investment could be significant. This article gives you a proven and tested step-by-step process for developing a bespoke mobile application.