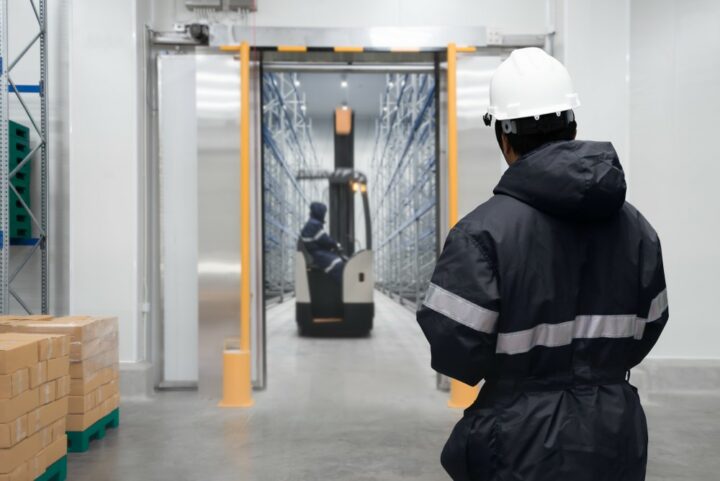 If your business has not changed its cold chain technologies in more than a decade, you could be putting your company at serious risk. These days, industries reliant on the cold chain are more competitive than ever, and greater customer demand for high performance — as well as tighter margins — means that businesses cannot afford to operate with outdated tools and strategies.
Over the past couple of years alone, the cold chain has experienced incredible development, especially in terms of speed, efficiency, and safety. Your business can also improve its cold chain systems by taking advantage of the following technologies that drive innovation.
Payments Automation
Frustrating to everyone involved, a majority of supply chain payments are made on paper, which is inefficient and prone to both errors and fraud. Through the pandemic, contactless payment solutions like payment automation rose in popularity, allowing for safe transactions that provide valuable visibility.
The cold chain can maximize revenue and improve efficiency by adopting payment automation that mirrors the consumer payment experience.
Warehouse and Distribution Center Automation
In truth, automating warehouses and distribution centers requires more than one technology: mobile devices, software applications, APIs, cloud databases, and more. Still, the objective of all this tech is the same — to eliminate redundant and repetitive tasks that waste time and money.
Ideally, tech-driven automation in cold chain warehouses will drive fulfillment, ensuring that goods reach consumers faster and with greater appreciation.
Robotics
One of the most exciting prospects for many businesses, robotics technology is becoming ever-more sophisticated, allowing for applications in greater diversity of warehouse environments. In any supply chain, robots may provide value in inventory management, especially in the movement of inventory to and from the shipping zone.
This can be particularly impactful in the cold chain, where speed and accuracy in unloading goods are imperative.
Packaging Innovation
Proper packaging is of supreme importance in the cold chain, where strong and insulating materials are essential for protecting sensitive goods from damage during transit. In addition to cold chain technologies that monitor temperatures, shippers can look forward to innovations in materials that can make packaging for the cold chain more affordable and more efficient.
IoT
Many tech experts anticipate the rapid adoption and revolution of enterprise IoT, or Internet of Things. Already the IoT plays an important role in the cold chain system, allowing managers and operators to monitor devices and make changes to processes without being physically present in cold storage facilities.
The IoT is an immensely valuable technology for providing access to greater amounts of data and controls over cold shipping and storage environments, particularly because the cold chain requires such a high degree of maintenance to function efficiently.
AI and Machine Learning
Another technology that is seeing exponential growth and adoption across business sectors is artificial intelligence. There are almost countless applications for AI and machine learning tech in the cold chain; the ability to process vast quantities of data can drive better decision-making in many cold chain processes.
For example, AI might allow for data-driven inventory management, better quality and safety, more accurate pricing, and more. Even better, AI might be leveraged to predict challenges before they occur, reducing costs and preventing dangerous incidents in cold storage and shipping.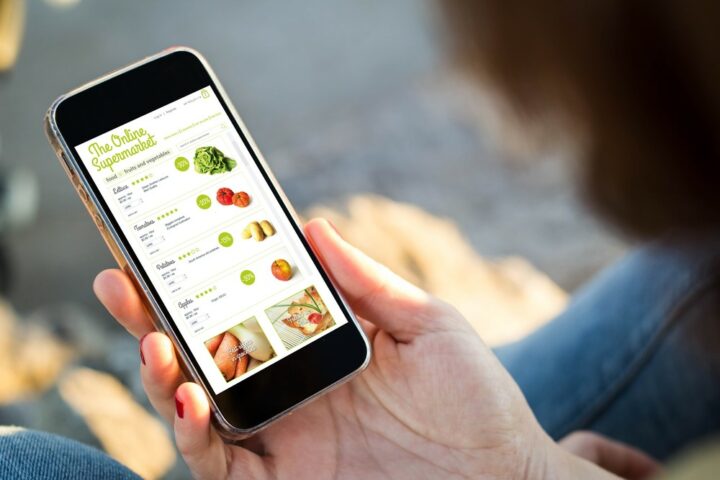 E-commerce Platforms
It should hardly be surprising that e-commerce is rising in popularity, even for the cold chain. Many retailers that rely on the cold chain are seeing a massive shift toward digital shopping, and cold chain partners can benefit from the intel provided through e-commerce.
In addition to compelling the cold chain industry to adopt new technologies to improve efficiency and engage digitally, digital shopping can provide valuable data that can make fulfillment faster and more effective.
Cybersecurity
As the cold chain adopts digital technologies, it becomes a target for cyberattack. Cybercriminals are increasingly interested in infiltrating businesses, which tend to have larger amounts of more valuable data — not to mention greater bank accounts — than the average home user.
Fortunately, digital defenses are improving to help organizations protect themselves from digital threats. Members of the cold chain need to recognize the risks associated with digital transformation and arm themselves against cyberattacks appropriately.
Your cold chain business needs to change to remain competitive. Fortunately, there are many useful technologies to integrate into your cold chain system to help your business survive and thrive into the future.