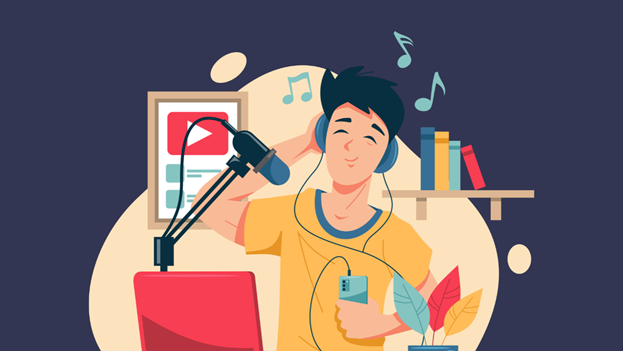 Loved a YouTube video but couldn't locate the MP3 version. Do not fret! You can now quickly convert YouTube videos to MP3 files for your PC, Mac, iPhone, and Android and enjoy them to your heart's delight; thanks to a YouTube to MP3 converter.

Here, we will provide 4 easy ways for YouTube MP3 converter for PC, Mac, iPhone, and Android devices.

How to Convert YouTube to MP3 on PC/Mac?

Here's a quick guide on how to convert Youtube to MP3 on PC or Mac using the best YouTube to MP3 converting methods that truly work.
Method 1: Using The Best YouTube MP3 Converter Tool

YT Saver Downloader is a powerful tool because of its outstanding features, and it will allow you to convert YouTube to MP3 audio format easily.

You don't have to download just one file; you can download music or audio files from several URLs at once, and you can also download YouTube playlists and channels in one click.

Apart from YouTube, YT Saver supports other 10,000+ video/music streaming sites, including Spotify, SoundCloud, Instagram, TikTok, MixCloud, etc., and enables you to save audio files in various formats, like MP3, AAC, M4A, OGG, etc.

How to Convert YouTube to MP3 320kbps on PC/Mac?

Step 1:
Download and install YT Saver on your computer.

Step 2:
Copy the URL of the YouTube video you want to convert into MP3.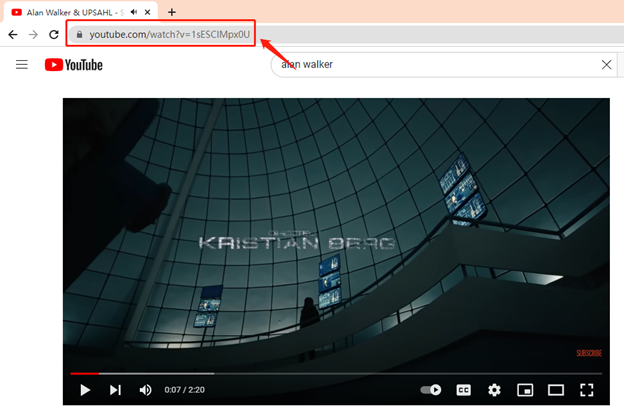 Step 3:
Open the YT program, choose the output format, such as mp3, and the quality of your choice.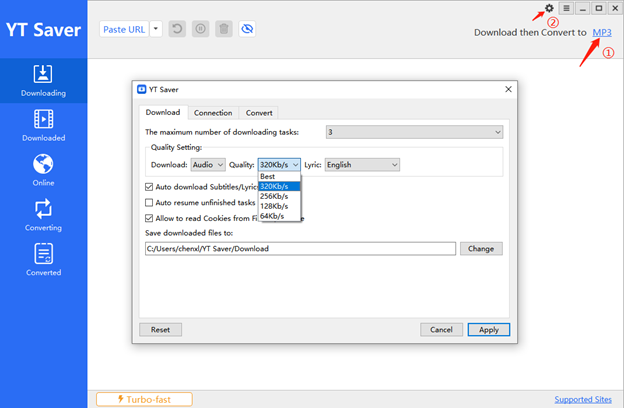 Step 4:
Click on the "Paste URL" button and the video will start downloading automatically.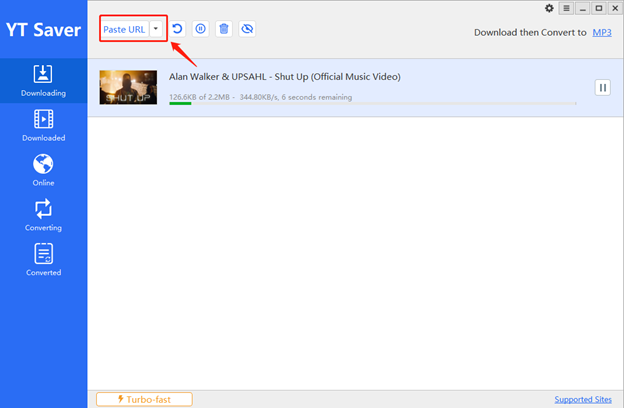 Step 5:
That's it; you can find the mp3 file on the Downloaded tab.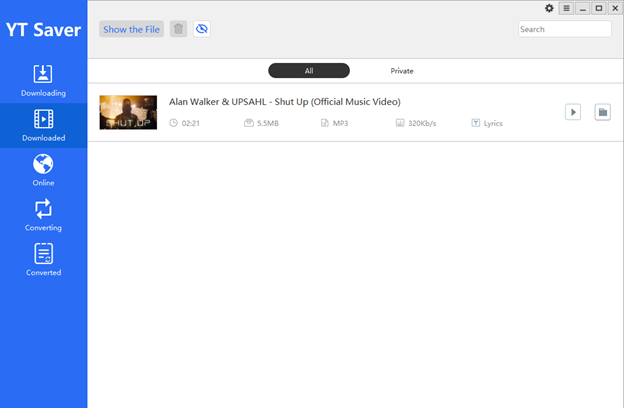 Method 2: Using YouTube MP3 Download Online Site

The process of downloading, converting, and storing your video to MP3 for offline watching has been made easy with Offliberty. You can now easily access online media when offline with this YouTube to mp3 online site.

It is regarded as the ideal platform for content extraction since it enables you to convert music and videos. Offliberty can assist you in saving the information so you can access it whenever you want, even without an internet connection.

How to use Offliberty to download YouTube MP3?

Step 1:
In the first step, copy the YouTube video URL.

Step 2:
Go to Offliberty website and paste it in the box.

Step 3:
After that, press the right mouse button to save the YouTube video as an mp3 file.


How to Download YouTube to MP3 on iPhone?

If you are using iPhone you need added support of the Documents by Readdle app for YouTube mp3 download. Using the built-in browser of Documents by Readdle, open Offliberty and save mp3 files on your iPhone. It enables users to quickly download music and movies from popular websites like Youtube.

Steps to Download YouTube MP3 Files on iPhone

Step 1:
Visit the App Store on your iPhone, look for and download the "Documents by Readdle" app.

Step 2:
Run the software after it has been installed to access the built-in browser by clicking on the compass icon in the bottom right corner.

Step 3:
Type the Offliberty video downloader website's address into the address field.

Step 4:
The next step is to locate and copy the YouTube video's URL.

Step 5:
Go back to the app, paste the URL there, and then, tap "Download" to start the download.

Step 6:
After downloading, navigate to the main screen section and then click on "Downloads." You can access your downloaded mp3 file in the folder.

How to Download YouTube Music on Android?

The high-quality music downloader offered by iTubeGo allows you to download the newest and most well-liked mp3 songs from YouTube on your Android devices. Moreover, with the help of the built-in browser, you can easily perform YouTube to MP3 conversion directly from the website.
These downloaded sounds are available to create ringtones, audiobooks, movie soundtracks, and other things. This means there is an infinite amount of free music libraries available to you.

Steps for YouTube Music Download Via iTubeGo for Android

Step 1:
Launch the iTubeGo app after installing it on your Android smartphone.

Step 2:
Use the app's built-in browser to search for the desired YouTube video quickly.

Step 3:
After finding the particular Youtube page, ==> click the red-colored Download button located at the bottom right-hand corner. Next, decide on the output format and quality base.

Step 4:
Click the OK button to start the downloading procedure once you're done with adjusting the settings.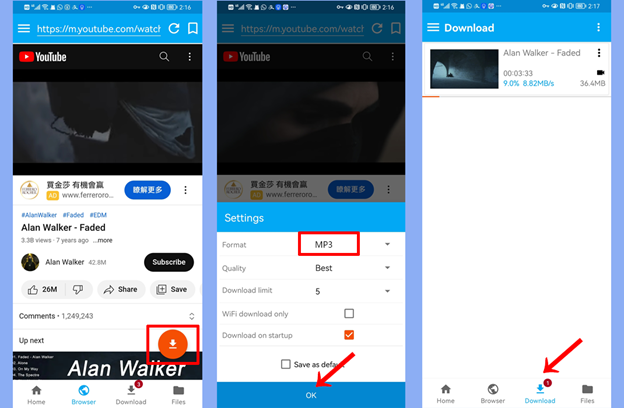 Conclusion

We hope YouTube video downloads as an mp3 file have now become simpler. The above-mentioned are the 4 different ways to convert YouTube videos to MP3 easily. You can download videos in the quality of your choice with just one click; thanks to the reliable YouTube to mp3 converters like YT Saver and iTubeGo for Android.