Looking out for the best animation software can be quite stressful, especially when you're searching for the "Free" ones. However, tons of software applications can be used to create anime videos and clips, but not all of them provide the necessary features you may need. Thus, this list of the best free animation software apps for Windows and Mac is a handy resource for anime video creators. Interestingly, the list has also included some professional tips on creating stunning animations for marketing or general purposes.
The 10 Best Free Animation Softwares for Windows & Mac
Here are the 10 best free animation software to choose from when looking for the best animation apps to use on a Windows or MacBook computer.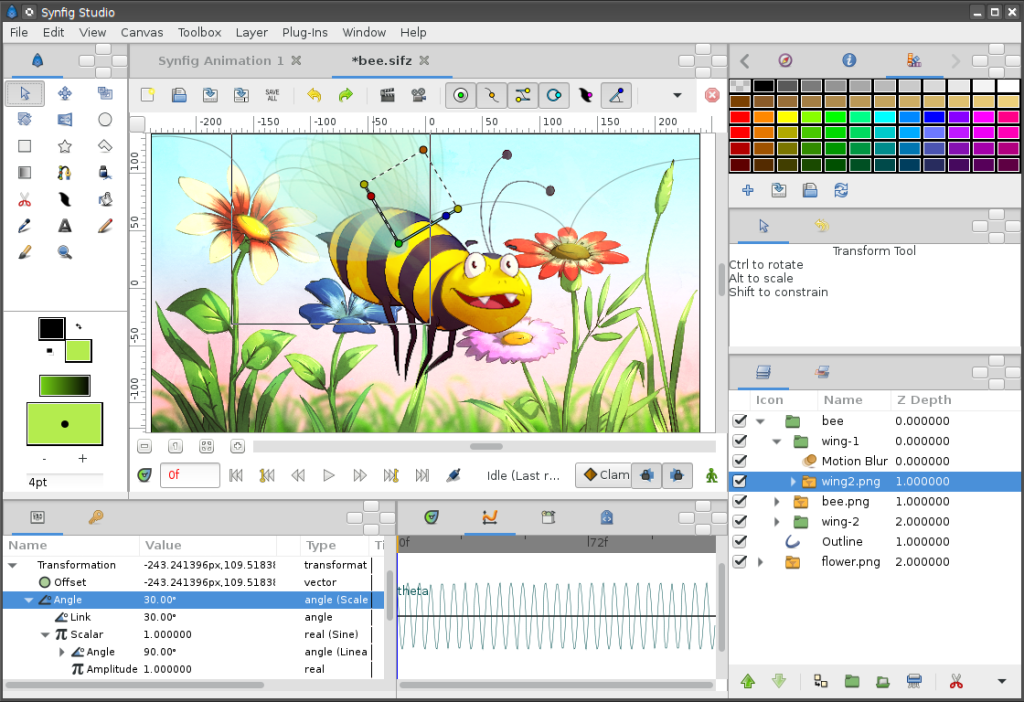 Synfig Studio is open-source vector-based animation software. It is fully available for free for Windows PC users. This animation software is feature-rich; it includes a wide variety of animation tools such as keyframes, drawing tools, onion skinning, and shape tools. It also supports bitmap creation and vector animation.
This animation software stands out from the rest because it automatically appends keyframes, making workflows much easier for anyone using the app. Synfig Studio is the first on this list because it is straightforward to use while providing a ton of free animation tools.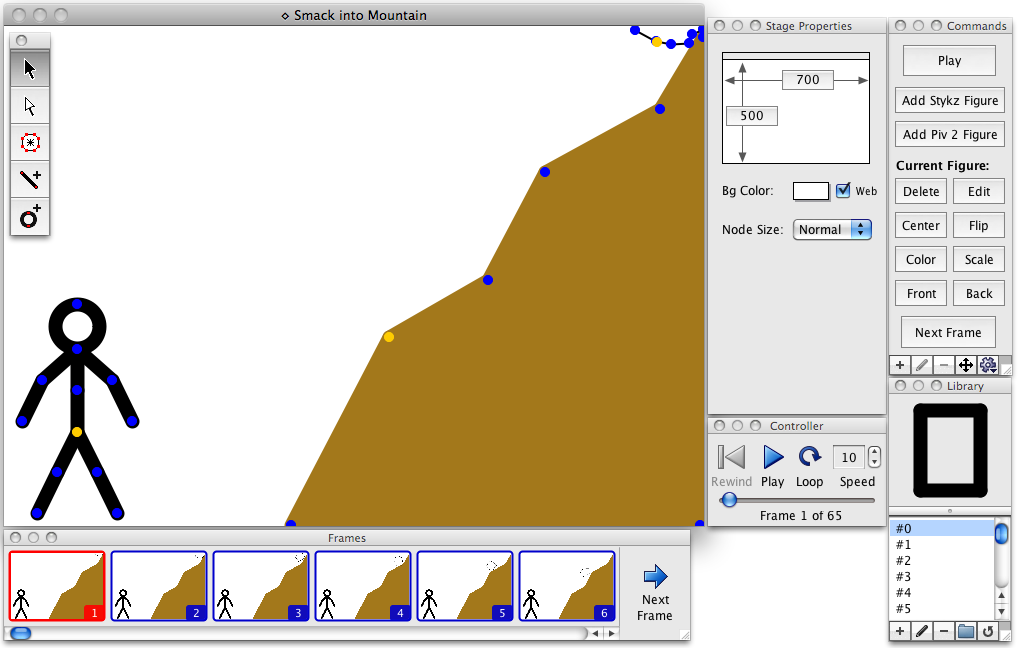 Available for Windows only, Stykz is a free animation software that boasts several handy tools for professional anime video creation. The software flaunts an intuitive interface and goes on to support both Windows and macOS platforms. With this animation tool, it is possible to customize every frame to look just as you want them.
Also, this app is compatible with Pivot StickFigure Animator; thus, you can import Pivot 2 and Pivot 3 Beta .stk files and work on them right on Stykz's interface. More so, Stykz also supports "Onion skins" to let you preview your previous frames and make adjustments to the current one you're editing.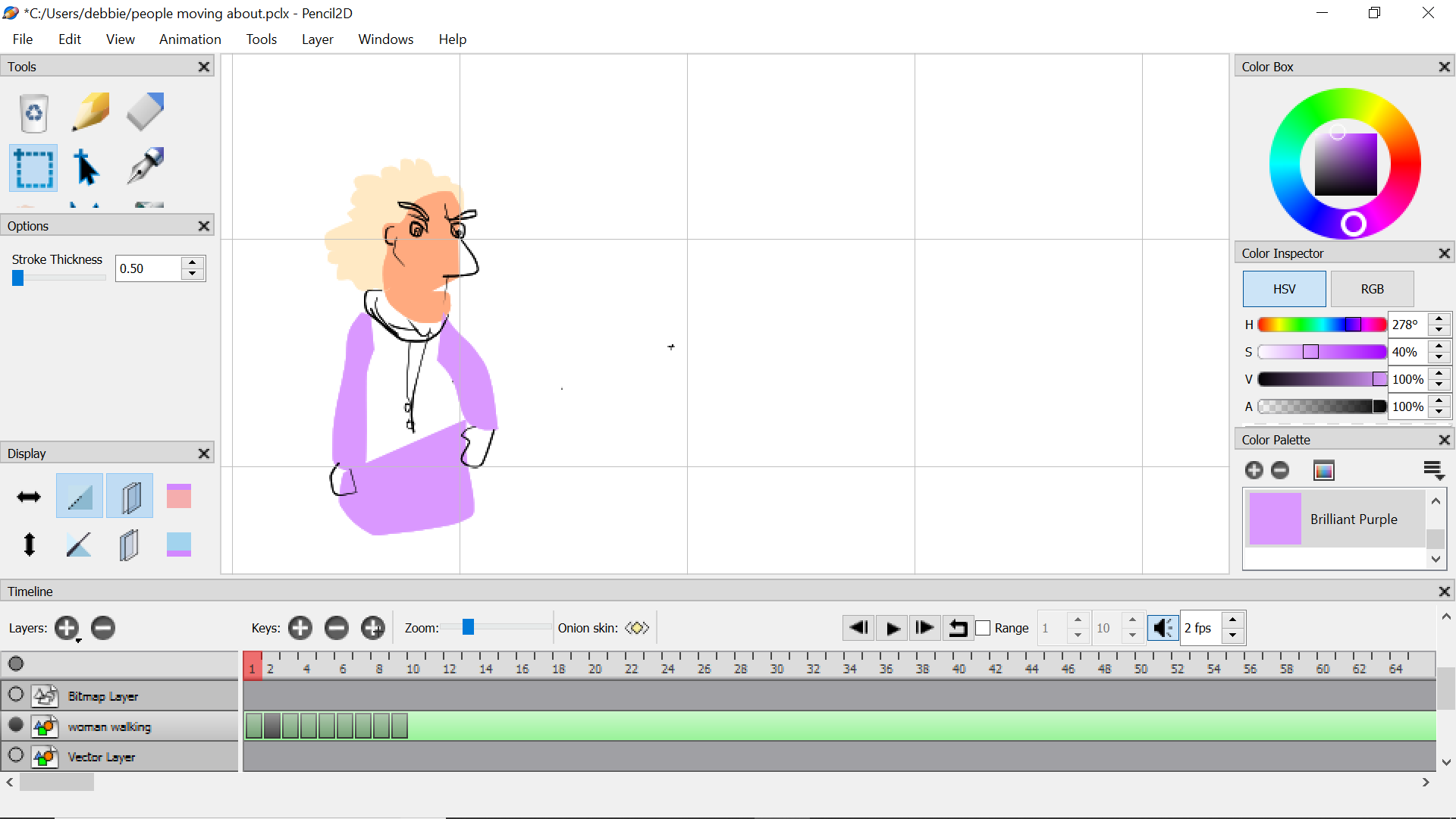 Pencil2D is a popular animation tool available across various platforms, including Windows, macOS, Linux, and FreeBSD. This animation software app is for 2D animators; it simplifies workflow by providing many useful tools required to create professional 2D anime videos. It is a completely free animation software – having been released under the GNU License as open-source software.
Many anime creators use Pencil2D, thanks to its lightweight design and the minimalistic workspace interface that lets you focus keenly on what you're doing. With the Pencil2D software, you can easily switch between raster and vector workflows. The app allows you to sketch, ink & paint across platforms.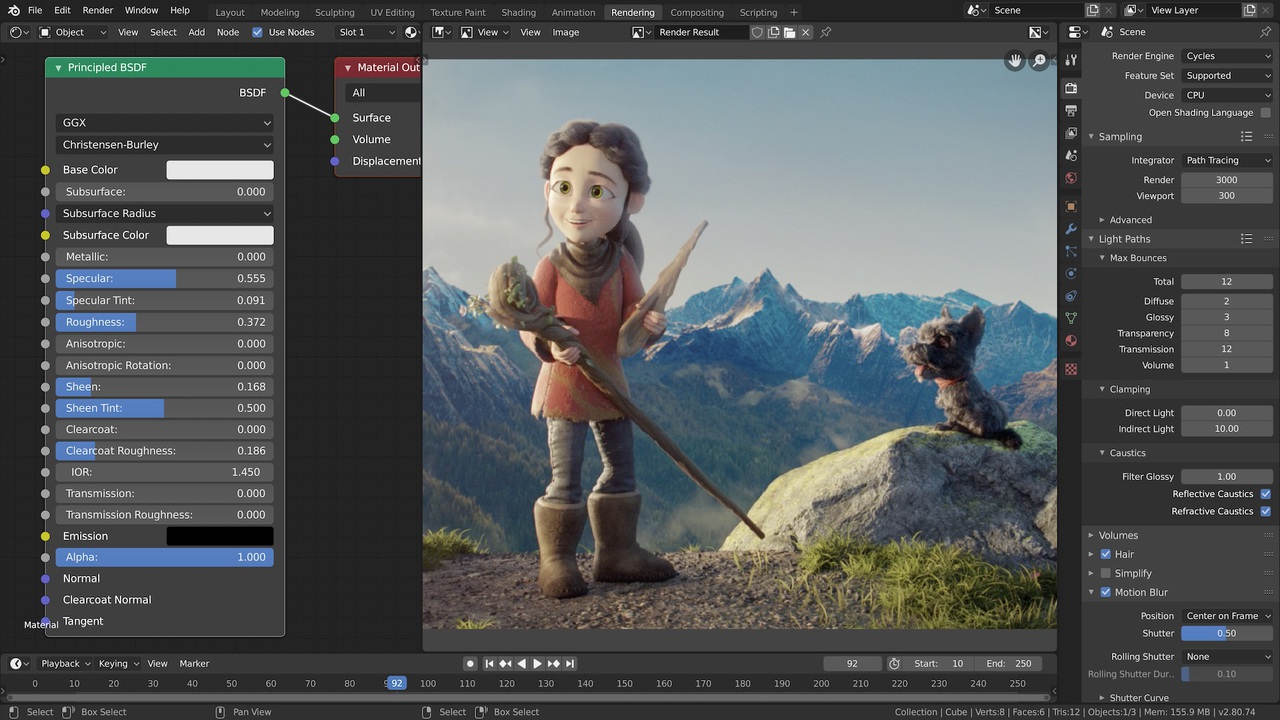 Unlike the other animation tools mentioned above, Blender is quite different because it supports 3D animation. With Blender animation software, you can create 3D anime films and videos that would engage any targeted audience. It runs smoothly on both Windows PCs and MacBooks.
More interestingly, this animation software is free and open-source and yet supports the entirety of the 3D productions, including modeling, animation, rigging, rendering, simulation, compositing & motion tracking, and video editing. Blender also works for creating 2D animation. It is a versatile free app for Windows PC users.
5. CreaToon (Windows)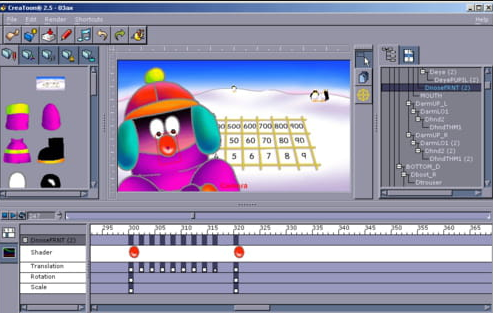 With CreaToon, you can create stunning animated videos in 2D style. CreaToon is a simple-to-use, intuitive animation software featuring many handy tools, with support for bitmaps and vector graphics. This tool can be used to edit and preview anime videos in real-time.
The workspace window is straightforward, making it easy for anyone to quickly understand and use the app -including newbies – in creating 2D animations. CreaToon also lets you add nifty special effects to your animation. In addition, this tool allows users to segregate animation elements – a feature you'll hardly find on other free animation software apps.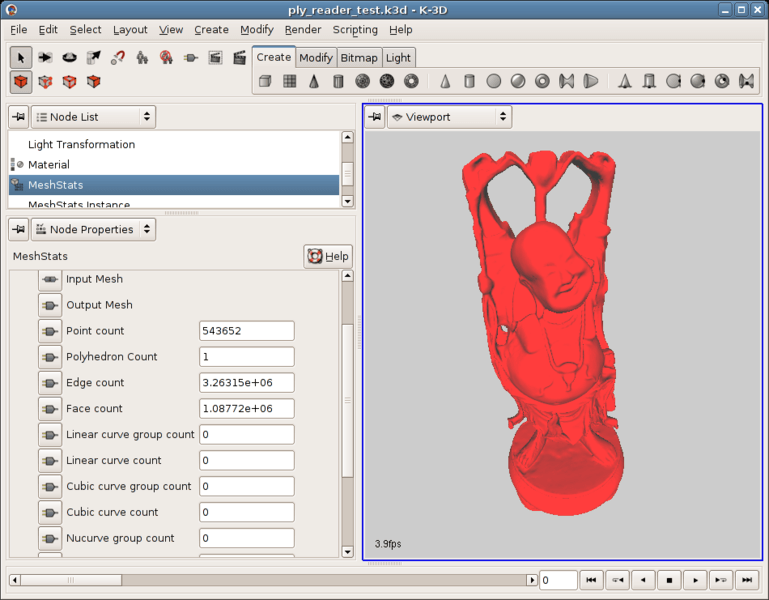 K-3D is free 3D modeling and animation software for Windows and macOS computers. It supports many flexible plugins and integrates a visualization pipeline architecture, which comprises making the app one of the most comprehensive free animation tools for artists and anime creators.
The interface is easy to understand and use, thanks to the intuitive arrangement of the necessary tools. More so, K-3D features procedural and parametric workflows, as well as integrates a node-based visualization pipeline that allows more work to be done faster. Apparently, using the K-3D animation tool makes complex workflows easier.
7. TupiTube (Windows and macOS)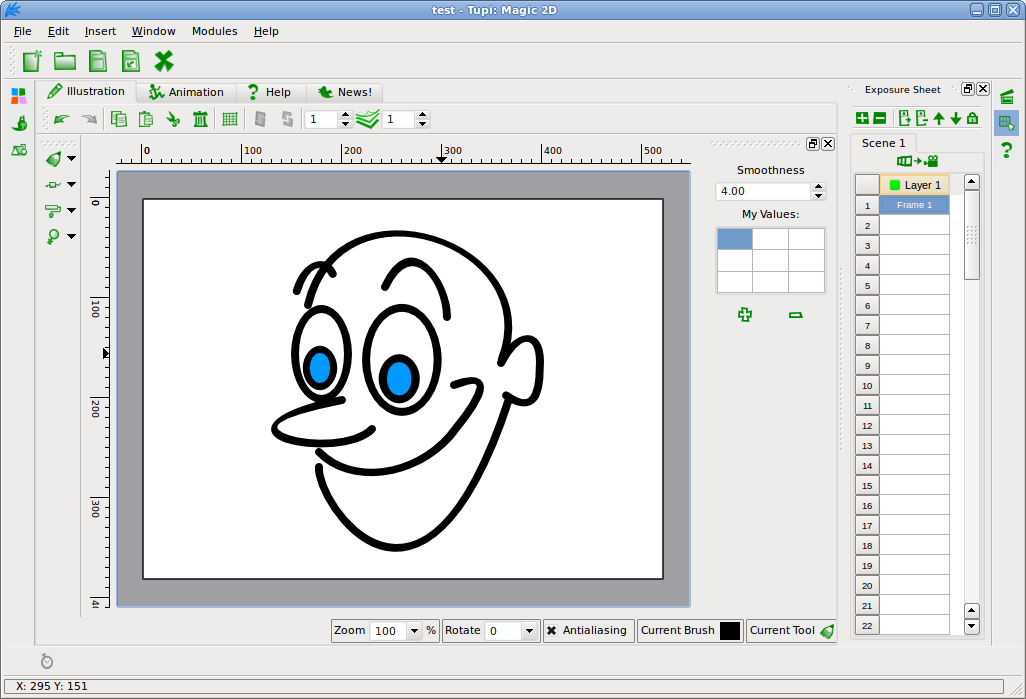 TupiTube is surely one of those tools you should consider when looking out for the best free animation software apps. It is available for Windows, Mac, and Linux operating systems.
This program features a considerable number of animation tools. It is primarily meant for amateurs and teenagers; hence, it is not fully equipped like the other ones on this list.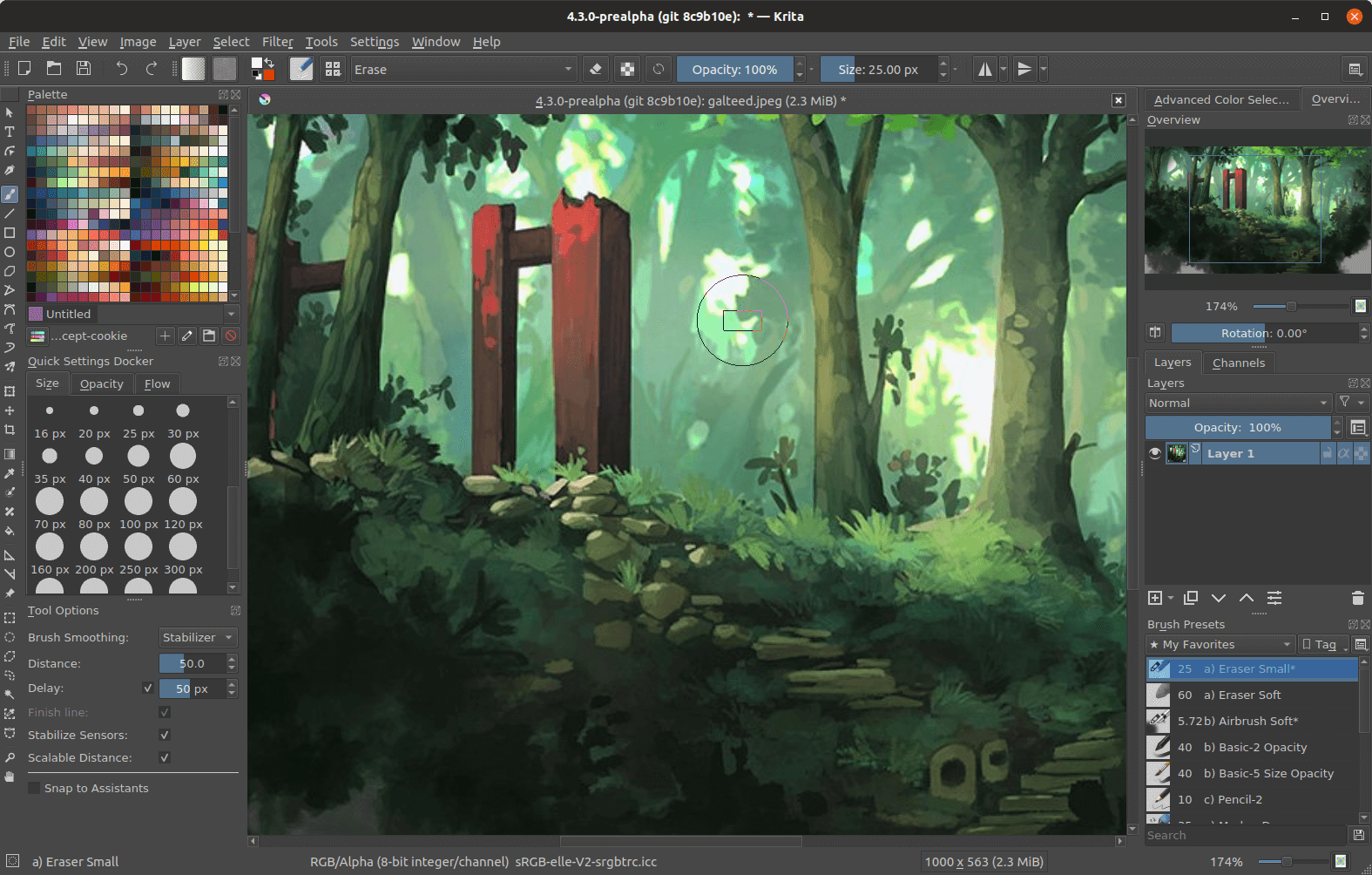 Krita is a cross-platform tool for digital painting and 2D animation. This software is entirely free and open-source. It proves to be a better animation software for beginners, while it is packed with several features as you would see in professionals software apps.
A lot of people view this software tool as a mere digital painting tool, but it surely includes a bunch of tools for creating intriguing 2D animations. Furthermore, Krita supports a variety of dark themes and integrates vector tools for creating comics panels.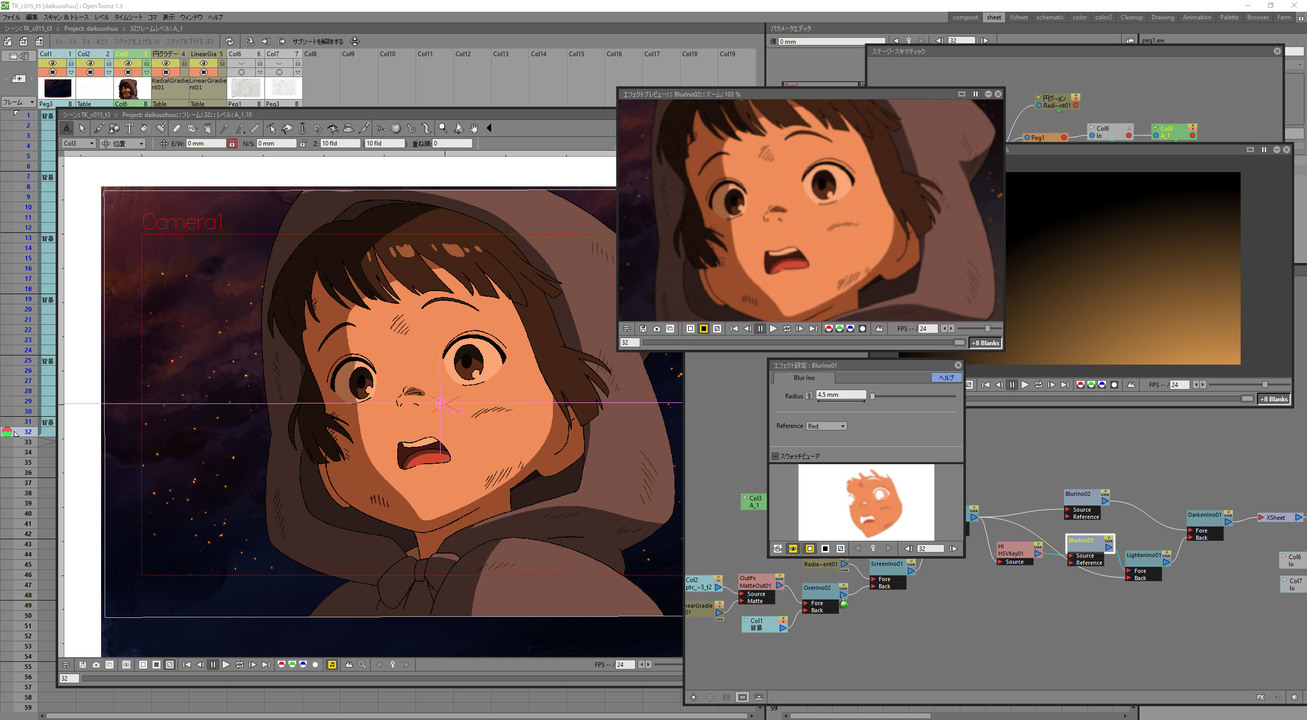 OpenToonz can be used for 2D and 3D animations. It is a free and open-source anime production software with a ton of great features. With the OpenToonz software, virtually anyone can create stunning animations, thanks to its intuitiveness.
This program is also compatible with raster and vector images, as well as allows interconversion between colored binarized TGA and the OpenToonz format.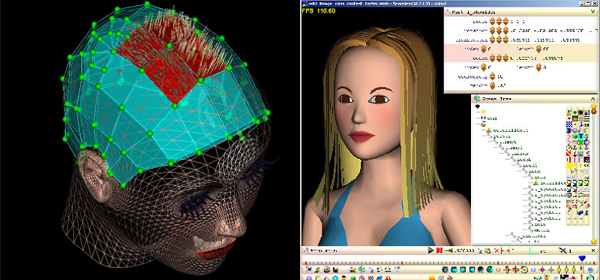 Last on this list is Seamless3d, a 3D modeling software meant for kinds of artists. The software features infinite undo/redo, specialized tree view interface, exports to VRML, X3D Obj, POV-Ray formats, and many other impressive features. Seamless3d also supports FFmpeg for creating AVI, MPG, MP4, and FLV movie formats.
Furthermore, the software's interface is pretty intuitive, and anyone can easily understand it. There's also a multi-user 3D chat web browsing feature available on this tool. It proves to be a comprehensive software tool for animators and artists.
In Summary:
There are still other software tools out there that can deliver good results. However, these ten (10) are seemingly the top best options, and they are entirely free to use – meaning that you won't need to pay to access any of the features they possess.