Stereotypically, when someone asks for the best audio or video editing solution, many people would suggest Adobe packages. Well, Adobe video/audio editing packages are inarguably among the best to use. However, there are yet other good software apps that come with advanced tools for perfectly editing audio and sounds.
This article streamlines the top best audio editing software apps that work on Windows PCs and Apple MacBooks. Interestingly, some of these software packages are totally free to use; there are equally paid options, which seemingly come with more advanced tools and capabilities.
The 10 Best Audio Editing Softwares for Windows & Mac
Listed hereunder are the 10 best audio editing software and tools for creating amazing audio contents on Mac and Windows: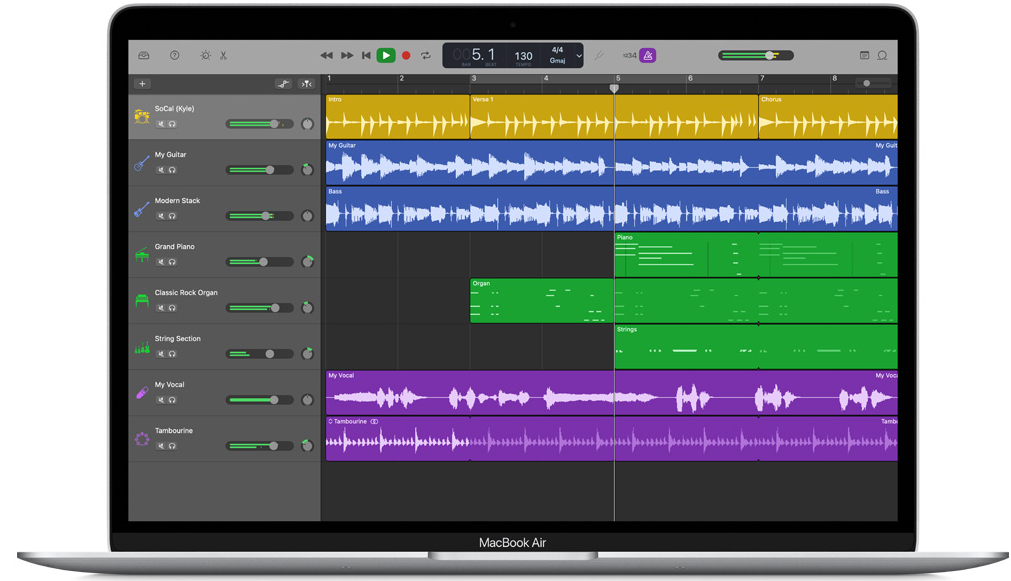 GarageBand is a full-fledge audio software designed for specific Apple devices, including MacBooks, iPads, and select iPhones. It is preinstalled on most MacBooks and boasts so many audio editing tools you'd love to use. The apple Garageband is free; plus, it integrates a comprehensive sound library that includes presets for guitar and voice, instruments, and session drummers/percussionists.
The software allows Apple device users to create pleasant audio, music, or podcasts. It is part of Apple's iLife software suite. If you can't find this app on your MacBook, you can download it from the Apple store.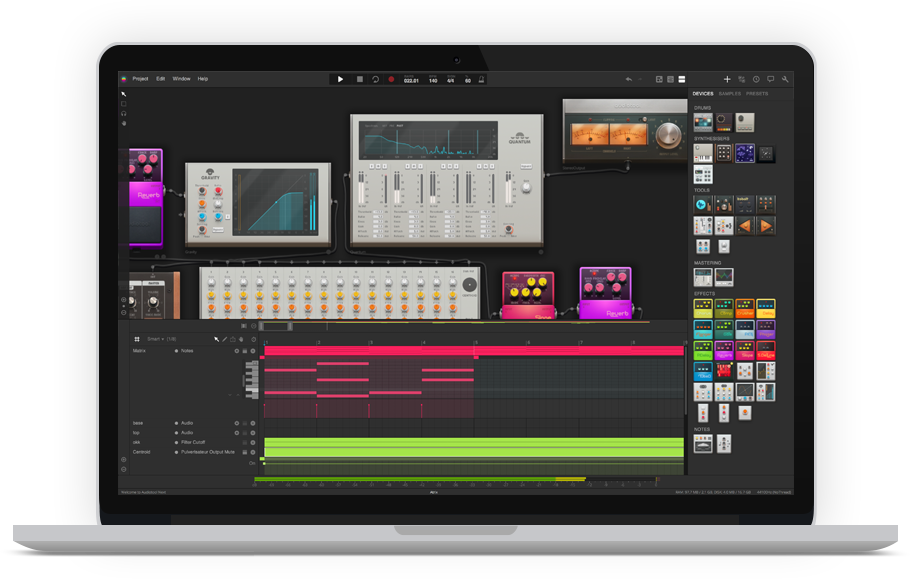 Actually, Audiotool is a web-based audio editor running on MacBooks and Windows computers via a web browser. This audio editing tool is packed with lots of features you'll find in some professionals options, yet it is completely free to use, and the interface is intuitive.
Audiotool can serve as a music production studio, providing you with a complete collection of instruments, routers, effects, and mixers. This audio tool integrates a community-fed library of over 250,000 samples. Also, it comes with over 50,000 presets. It is easy and efficient to use.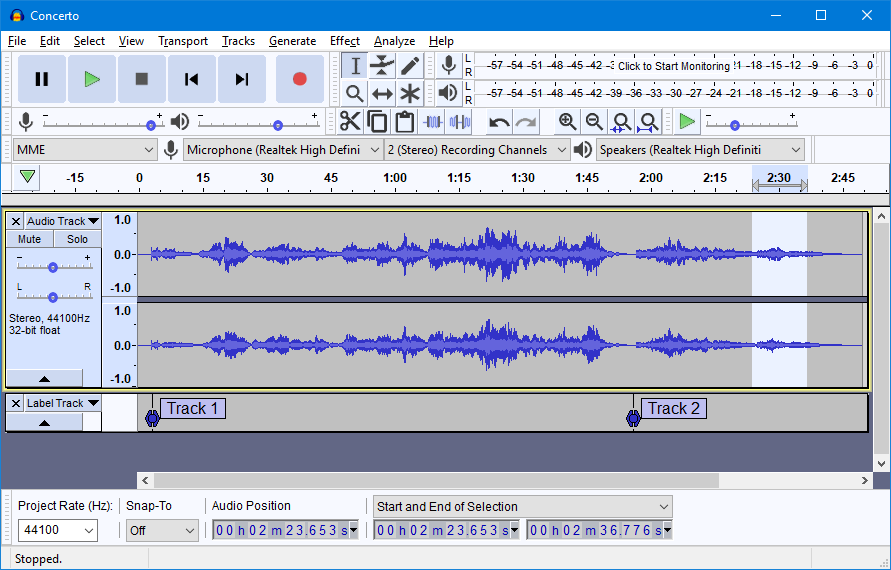 Audacity is a free and open-source audio editing software with everything you need to carry out pro-level audio editing. This software is popular among professionals studio workers, and it is available across platforms, Windows, macOS, and Linux.
The software has a clean interface that anyone can easily understand. Also, Audacity supports 3rd-party plugin integrations to unlock more features and audio tools. It is a comprehensive software solution for both beginners and professional audio editors.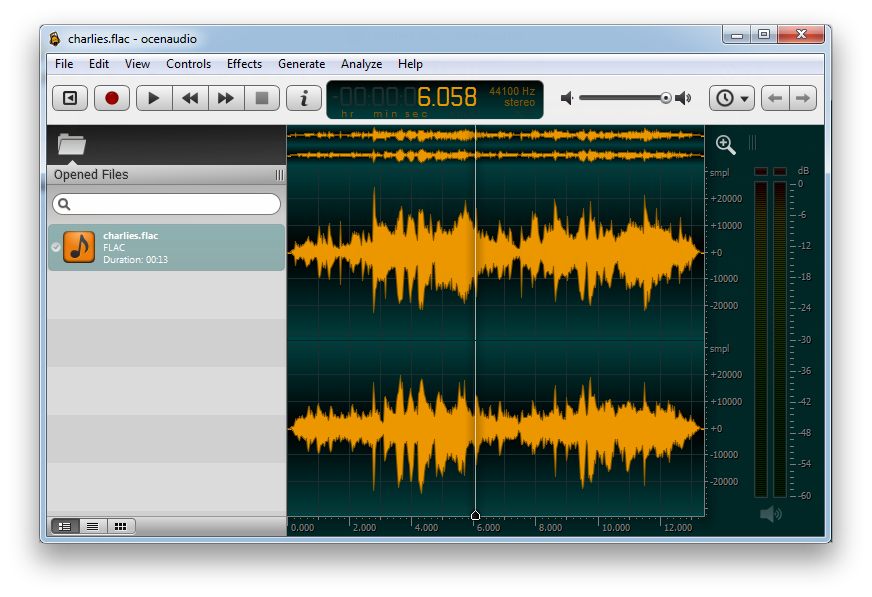 Ocenaudio is yet another intuitive, cross-platform audio editing software offered for free and yet packed with a bunch of good features. It features a clear-cut interface that anyone can understand and support other versions of Windows OS.
If you're looking for lightweight, easy-to-use software to tackle daily audio editing needs, this app can be your best choice. The features include real-time audio effects, multitrack selection, a fully-featured spectrogram, and more.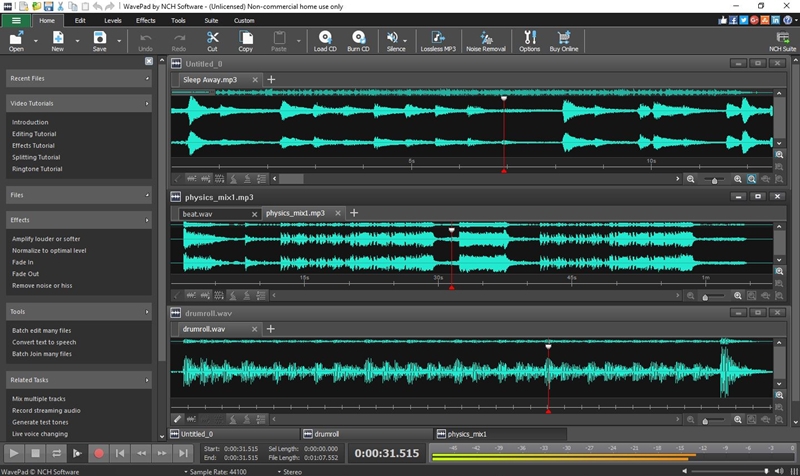 NCH Software developed this handy audio editing software program, and it is designed for Microsoft Windows OS. It is inarguably one of the best audio editing tools to use as a beginner or professional. The software supports a collection of editing tools, audio formats, batch processing, etc.
Wavepad is simply a full-featured sound editing tool. With support for 3rd-party plugin integration, Wavepad grants you access to thousands of additional professional tools and effects to turn your audio into a masterpiece. However, this software is not completely free; it has a pro/paid version.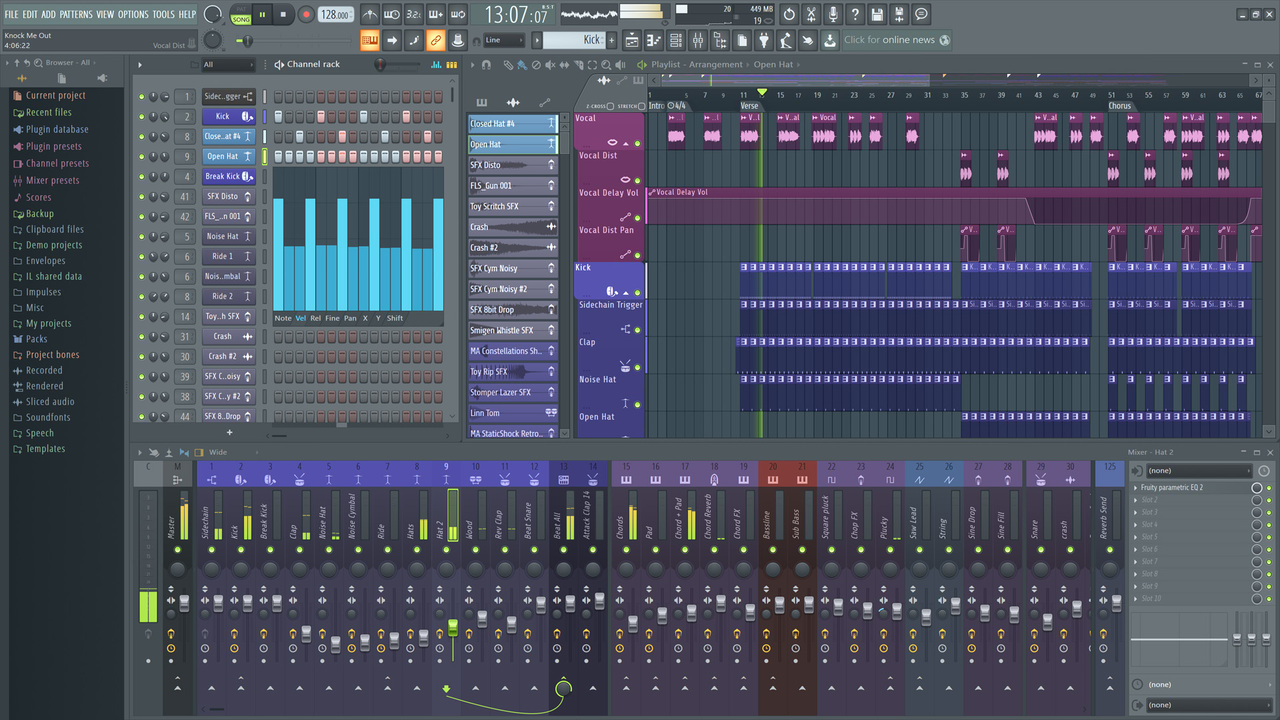 Available for both PC and MacBook owners, FL Studio is a complete software toolkit for both novice and professional audio editors. In fact, it is arguably the world's most popular DAW. This software provides so many features, and they are all pretty intuitive.
FL Studio has a limited free-trial version and a PRO version that provides you access to lots of tools and settings. The interface across platforms is well-designed, providing swift access to a variety of audio editing tools.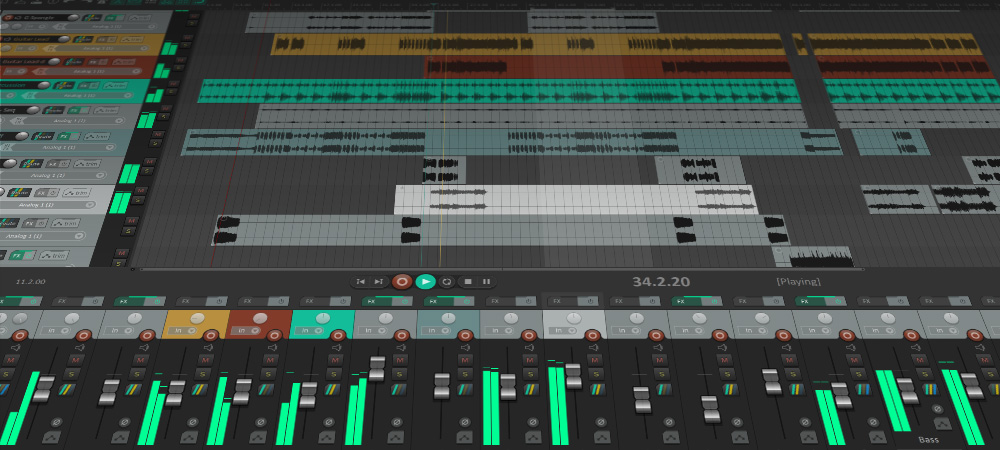 Reaper is a full-fledge digital audio production application for MacBooks and Windows PCs. It supports full multitrack audio and MIDI recording and includes many sound processing tools, plus editing, mixing, and much more. Cockos developed the software, and while the macOS and Windows OS versions are stable releases, the Linux version is still in "Beta."
This professional audio editing software is highly efficient, fast, and easy to use. You can import, record, or render many media formats at any bit depth and sample rate. Reaper goes on to support 3rd-party plugin integration to unlock more capabilities.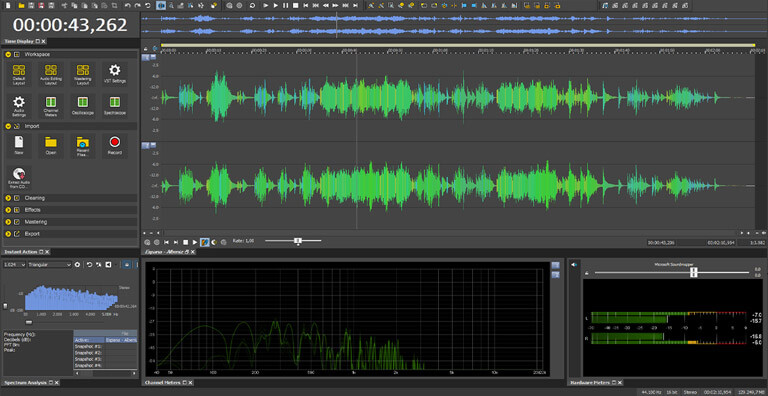 When you are in for some serious audio editing, Sound Forge is one of the best software programs to use. This software app is a professional audio editing suite developed by Magix for professionals and semi-professionals.
It comes with a massive collection of sound editing tools and features. Sound Forge is available for both Windows PC users and MacBook users. It is among the top choices of many artists, sound engineers, producers, and mastering engineers.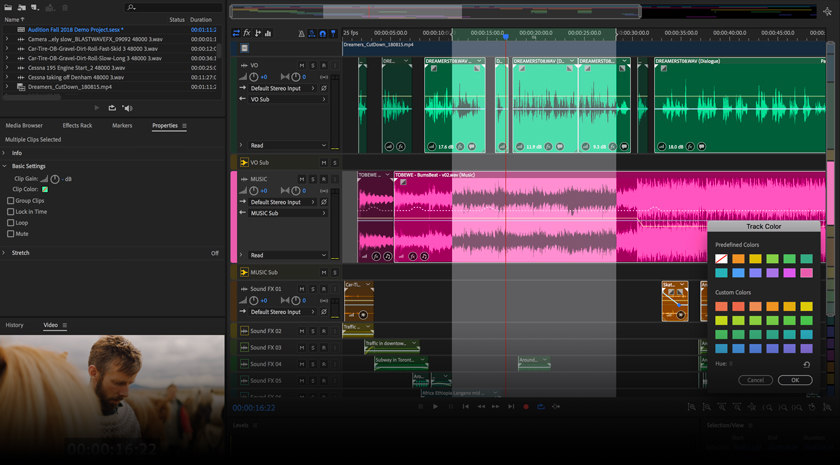 Regardless of its position on this list, the Adobe Audition tool is one of the best and most comprehensive audio editing solutions for professionals. This software tool comes with a bunch of incredible features and supports 3rd-party plugin integration.
Adobe Audition comes with Auto Ducking, multitrack, Adobe Sensei AI, and many more. The interface is intuitive, making it easy for virtually anyone to use the software without an external guide. However, Adobe Audition is not available for free.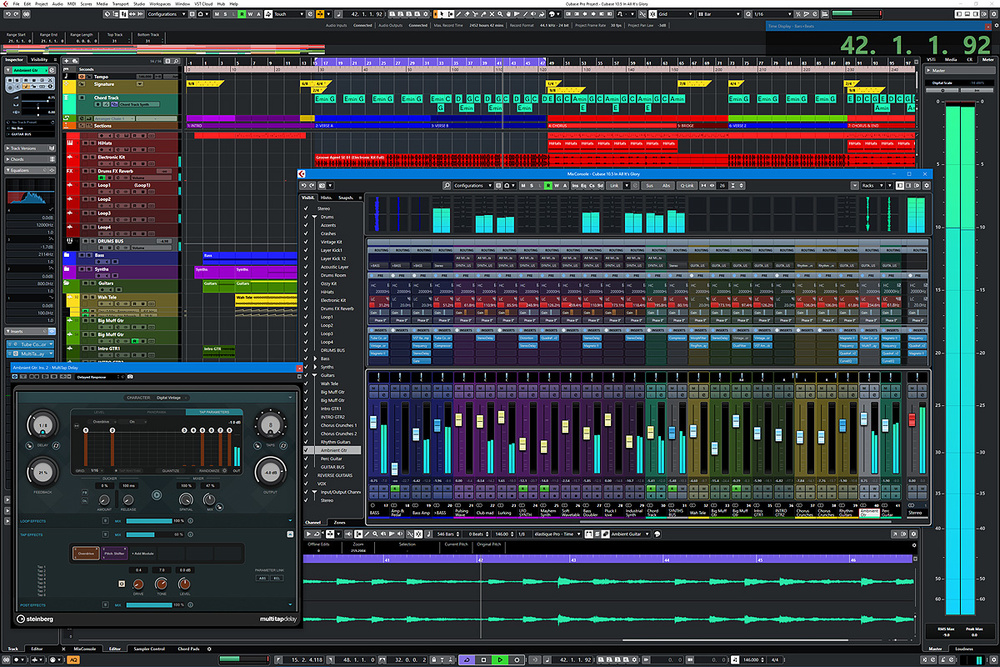 Cubase is a premium audio editing software for macOS and Windows OS. It has a free trial version and a paid version that offers you access to all the program's features. Professional audio editors typically use this software tool; however, it also makes a good option for an absolute beginner.
The Audio-ins feature allows you to use filters and effects separately on audio tracks. There are other awesome features of this tool, and you can integrate 3rd-party plugins to unlock more capabilities of this software.
Summary:
These are the best audio editing software programs you can run on Windows and/or MacBook computers. They are generally intuitive to use and have unique features for professional sound editing.