HR personnel are faced with loads of tasks; these tasks are quite cumbersome, and the best way to simplify them is through automation. Nowadays, many businesses rely on automation to simplify their day-to-day tasks, increase productivity, and ensure employee- and client satisfaction.
With the aid of a Human Resource Management System (HRMS), companies can carry out recruitment virtually. More so, HRM software solutions can handle on-boarding, performance reviews, employee training, and many other HR tasks in a simpler way. You will find quite many HRM software apps out there; however, these few mentioned here are the top choices for companies, firms, and businesses.
The 9 Best Human Resource Management (HRM) Softwares of 2021
Come along with me as i walk you through the 9 best human resource management software for companies or organizations. It is important to say that HRM software solutions are typically available in modules to ensure scalability when your business grows.

Monday.com LTD. is a platform that lets you build bespoke solutions (including HRMS solutions) for your business. As a cloud-based platform, monday.com is accessible from any device, and it provides an intuitive set of tools for creating various kinds of business solutions. This platform features a custom operating system, Work OS, and it supports a ton of business tools.
Basically, monday.com is a Work Operating System platform for businesses to create what they want. Business solutions you could create with monday.com's Work OS include HR and recruitment software, marketing solutions, sales &and CRM apps, task management software, and a lot more.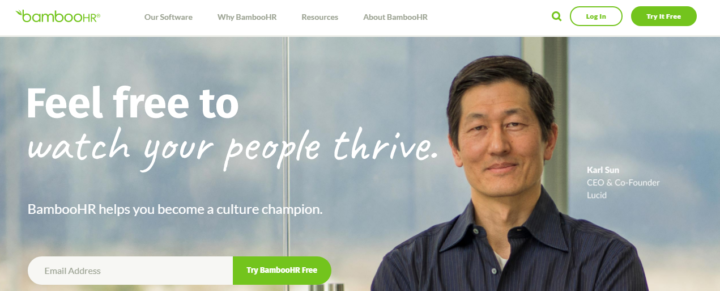 With BambooHR, businesses can simplify workloads for the Human Resource department, which can lead to an increase in productivity. This business software is built with modern technologies to align with the demanding needs of companies and organizations in these current times. It comes with applicant tracking tools and makes hiring a breeze.
BambooHR is a distinctive HRM SaaS that meets every need for an HRMS. It also includes tracking employee benefits, as well as monitor all the information and efforts of employees while they are working in the organization. This is the go-to solution if your company needs an HRMS that handles hiring, compensation, onboarding, and building culture.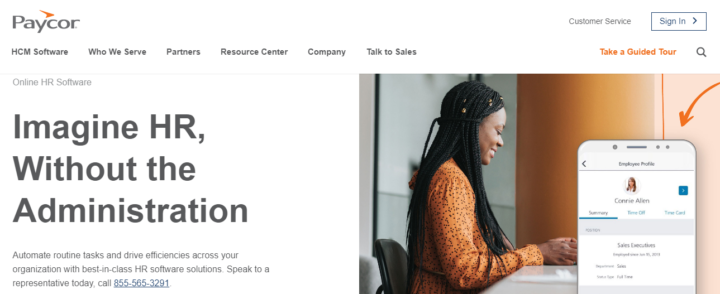 Paycor is a go-to platform that allows leaders, business owners, and even entrepreneurs to create HRM solutions for their organization or company. The platform supports a bunch of tools that let you manage recruitments and a number of other HR tasks. It also provides employee coaching tools; Paycor is comprehensive and intuitive to use.
Apparently, with Pacor HRM solutions, businesses can automate HR tasks for more effectiveness and efficiency. The app can is accessible from any device, including mobile phones, tablets, and iPad.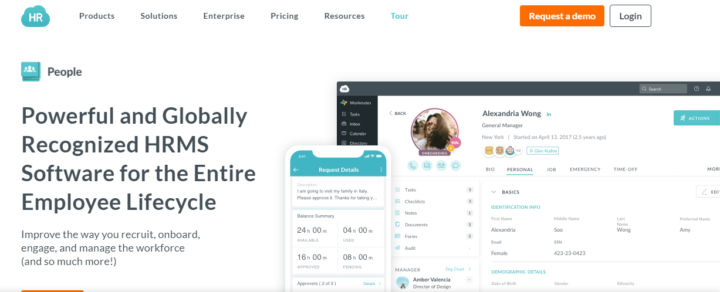 As the name implies, HR Cloud is a cloud-based business solution that helps to automate and simplify the duties of the HR department. HR Cloud as a company offers a 3-in-one human resource management solution: Onboard, Workmates, and HR Suite. With the HR Cloud software, businesses can simplify HR tasks such as performance reviews, timesheet submission, and vacation requests.
HR Cloud integrates with other business solutions to allow effective management of employee experience and lifecycle. Furthermore, this software supports customizable new hire portals and onboarding workflows. It is a powerful SaaS that improves remote business operations.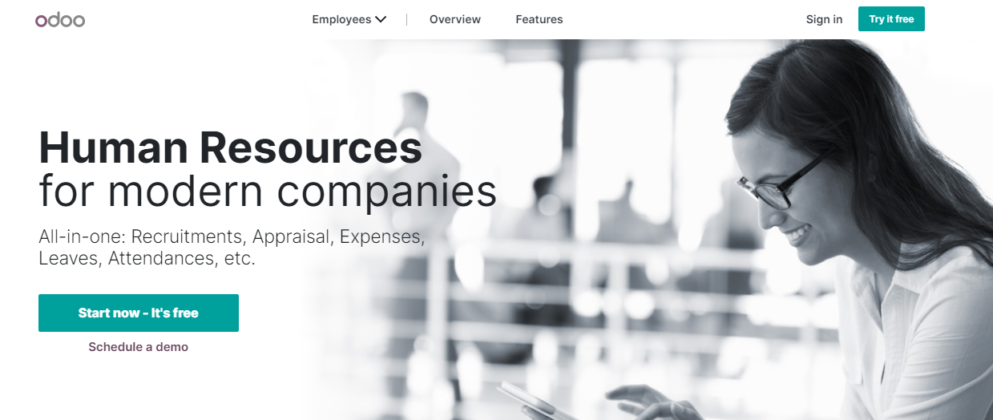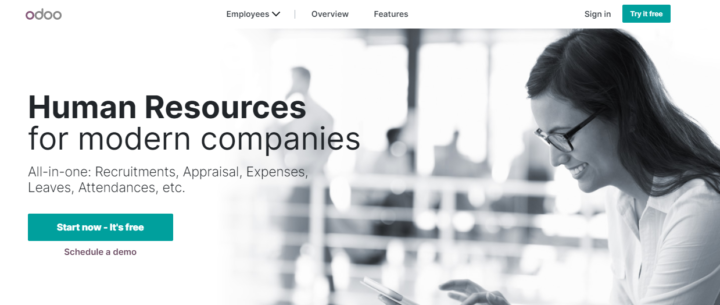 Odoo ERP is not primarily an HRMS solution; however, the suite includes several tools that help to simplify HR tasks, promote remote collaborations, and more. As a fully customizable business software, the Odoo app runs across systems and devices and supports a lot of modules. Interestingly, you can integrate this app with your other business apps.
This app is recognized as one of the best HRM software solutions because it supports creating and managing employee profiles, managing employee levels, job titles, contracts, schedules, and more. More so, Odoo ERP lets you create weekly and monthly timesheets, as well as include tools for tracking holidays and leaves.

The GoCo app is an intuitive all-in-one HRM software solution built for all businesses. It is very much flexible and easy to use. GoCo comes with an interface filled with modern features and tools for tackling everyday HR activities. It features a modern management system that handles HR processes such as payroll delivery, PTO, employee onboarding, and benefits administration.
GoCo is safe and secure, providing on-demand HR support, along with several tools for managing various tasks. The high level of flexibility and automation provided by GoCo makes it one of the best HRMS solutions for businesses and organizations.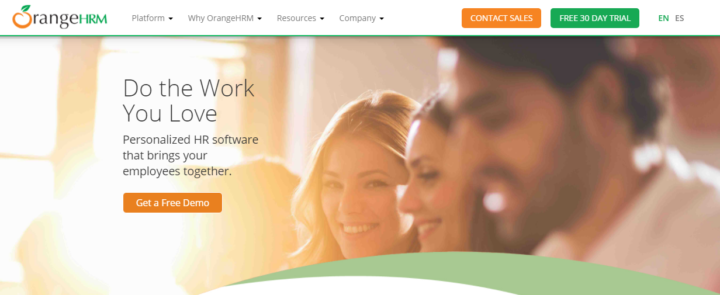 With over 4 million active users, OrangeHRM is undoubtedly one of the best HR software solutions for businesses. Interestingly, this HRMS is highly customizable. Its features are available in modules and there are quite many tasks it can help to automate. Basically, the three main features of OrangeHRM are HR Administration, Employee Management, and Reporting.
Regardless, the app also supports employee training, analytics, performance tracking, and other great features too. OrangeHRM helps with onboarding, recruitment, and so many other HR tasks. It is an ideal pick for both small- and big businesses.

Sage Human Resource Management System, shortened as Sage HRMS, is a complete on-premise HR solution that helps to maximize HR functions and activities within a firm. With this software app, it becomes easy to make HR policies and initiate smart decisions to push your organization forward.
The Sage software is available for all businesses, regardless of the size and industry. Interestingly, Sage HRMS supports various add-on packages to increase its capabilities and features support. Employee management and recruitment tools are also available on Sage HRMS.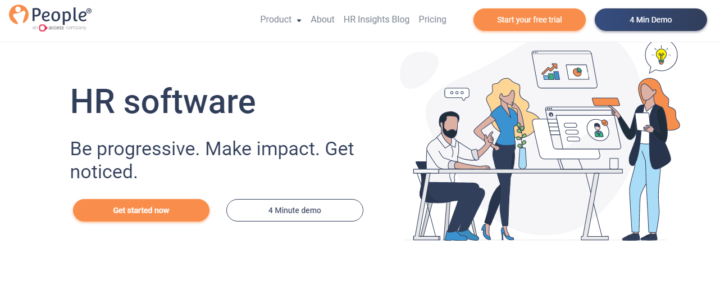 There are no many differences between People HR and the other ones on this list. However, this app features a clear-cut interface with support for various tools that simplifies the most demanding HR processes. Thanks to the Applicant Tracking System available with this software, you can effectively recruit the most talented person for a position.
People HR's pricing is fair and affordable. Its entire features are all about making your business grow and minimizing workload for the HR department. With deep analytics and reporting tools, People HR software helps you make the right business decisions.
Summary
Conclusively, these are the best Human Resource Management Systems to use in 2021 and beyond. They are not entirely free to use but integrate various business tools that match their pricing.