If you have a startup with a digital product at its heart, you need a UI/UX designer to put it into effect. Otherwise, it remains a rough draft on a piece of paper. This is so obvious that one can put a period on it.

However – a strange thing! – even in 2021 some founders still have doubts if they need to hire such a specialist, hoping to get along with a one-size-fits-all designer, or even a website builder.

In reality, the truth is simple: you have to approach the realm of UI/UX design for startups seriously and professionally if you want to survive in the turmoil of rivalrous markets. Let alone generating high profits and long-lasting success.

This means a UI/UX designer is not simply important but quintessential for your project to rise.

Who is a UI/UX Designer?



In an ideal world, such a job would not exist.

This is because UX design and UI design are in fact two distinct areas with completely different functions, priorities, required skills, and competencies.

UX Design
User experience (UX) focuses on the convenience and usability of a product for its intended customer.

This means that a UX designer thinks through the entire process of relationship-building between a user and your startup on all its stages, with an aspiration to make them most comfortable, satisfactory, long-lasting, and eventually beneficial to all the stakeholders.

This process is called a customer's journey, and it goes far beyond drawing layouts and picking up colors for a website or an app. A UX professional actually brings bridges between your business and your clients, and this bridge is built over a perilous market cliff.

UI design
UI (user interface) is, on the contrary, engaged with that visual dimension of product development. This area is exactly what people love to identify with design on the whole.

A UI designer is more concerned with the immediate interaction of a user with the product's interfaces, rather than delivering its strategic value. This type of specialist creates layouts and navigation elements to create the best visual impression on a customer, and to make his experience intuitive and emotionally pleasant.

UI is no less important compared to UX. Taking into account the five-second pattern in a user's first-time interaction with any new digital product, a positive initial impression can be decisive in the entire user experience.

Different roles, but a single purpose
If UX and UI differ, the question is: why is it about a UI/UX designer as a single whole?

The reason is two-fold.

First, despite radically distinct competencies, both these realms work towards one ultimate goal, which is the improvement of user experience. That is why, in reality, UI is a part of UX, while UX is a foundation for UI.

The second reason is pure pragmatism. The position of a UI/UX designer exists because it is more profitable for all the stakeholders.

For startup founders that often have problems with a tight budget, it is cheaper to hire a "pro" capable of both addressing issues of user experience, and designing user interfaces in one package.

The members of a designer community also have their interests. Numerous representatives
of this profession from all over the globe realize: they have much higher chances to get jobs when having a universal sphere of action.

So, if you have an opportunity and sufficient funds to hire a UX designer and a UI designer separately, or better a fully staffed design agency, don't hesitate to go for it. This investment will pay off in the end, getting you money back with interest.

Yet if your limits on operational spendings are too tight, you may address a UI/UX designer in a single person. Separately or not, it is imperative that you cover these roles when planning the development of your startup.

Importance of a UI/UX designer: point by point
If you did not still realize the need for a UI/UX designer in your product team, let's look at specific factors making such a professional vitally important for your business.

1. Defining the market need.

You may think you have a great and winning idea, and hurry to embody it without any exploration and analysis. If it turns that your calculations were wrong in the root, this will bring the wasting of resources, a commercial failure, and deep frustration.

Yet with a competent UI/UX designer in place, this will never happen. Such a specialist always starts with comprehensive market research and competitive analysis. As a result, you will know in advance if your intended project has any demand and chances to be a financial success.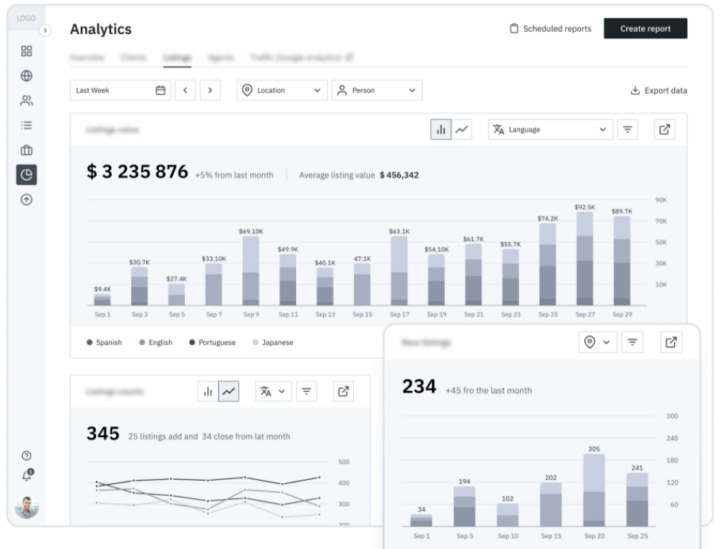 With this information at hand, you will have two equally viable options. If the results of the investigation are unfavorable, you can stop in time and refocus your energy and funds on other market areas. Or, you can use insights from the market research to elaborate an initial concept and make it more viable and competitive.

2. Ensuring customer satisfaction.

Even if the idea of your startup is in demand, its success is far from guaranteed with bad user experience and poorly designed user interfaces. A UI/UX designer goes all the way through the customer journey and fixes any errors, flaws, and imperfections on this path, to make sure that a real client will be willing to use your product on a long-term basis.

This includes:

– user research, with defining real pain points, needs, and preferences of your target customer group (s);

– conducting usability studies, both before and during the product design and development. They allow to find out how exactly a user can become most motivated to work with your platform, by having exceptionally satisfactory and encouraging experience of interaction and discovery;

– developing user flows, wireframes, and prototypes as basic rough drafts of your web platform or app. In this way, you save tons of money, because all the gaps and shortcomings can be identified and fixed prior to starting the main "clean-cut" design/development process.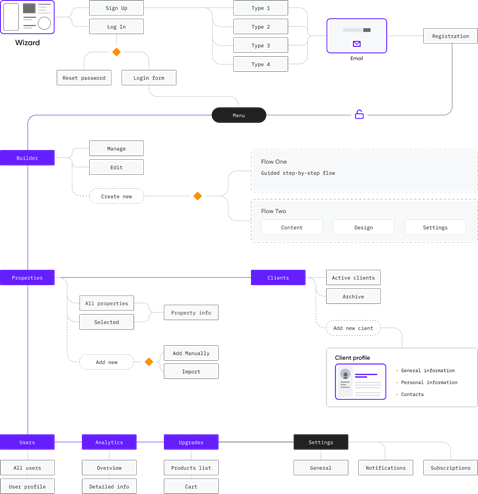 3. Permanent improvement that keeps your product competitive and your financial returns high.

Digital product design and development is an area of constant changes and self-transcendence. If you don't improve the user experience and interfaces of your startup based on new technological trends, customer needs, and competitors' realities, you cannot keep your sales high for a long time. Never.

A UI/UX designer is a person that champions the user interests on a permanent basis and strives for updating user interfaces in line with this key objective. As a result, your financial interests do not only get protected. They grow better because the activity of UI/UX designers has a cumulative beneficial effect in the long term.

The most famous case in this respect is the "$300 million button" story when an insightful analysis allowed a team of User Interface Engineering to boost sales enormously by redesigning one single button on a home page.

Conclusion

In the modern digital economy, the convenience of user experience and the quality of user interfaces becomes a decisive factor in making a potential customer interested and engaged with any startup, whatever type of product it launches.

That is why any commercial project on the rise needs a UI/UX designer to survive and get a foothold on the market. This type of specialist establishes an effective and reliable framework of the relationship between a product and its end users.

You can also discover how real startups recently benefited from a professionally implemented UI/UX design, on different stages of their production and performance. The relevant case studies are highlighted in detail at cieden.com.