Choosing a good web host is one of the challenges websites and blog owners battle with. And the signs of a bad host can be spotted even with only one eye open. They have no backup system, you have unexpected downtime on your website or blog and worst poor communication(this is just a few of the signs).
Its very important that you choose a good host for your website, but as you do so, it is important that the host is located in your country or region.
This is a bit controversial and some may completely disagree with this idea, still, I have outlined three (3) reasons why you should use a web host that's based in your country below.
1. Payment For Services is Easier
Making payment for services you purchase from your host is easier if the host is in your country because there are other alternatives you can easily use for the transaction apart from Credit Card, Paypal, Web money and other payment processors.
Since its no news that Paypal ban some countries, and you may not want to use your credit card online, there are some host which provides the option of paying to local bank accounts or even make use of other Local payment methods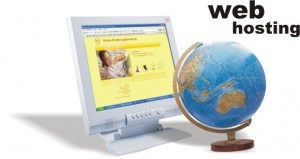 2. It's Easier to Take Action Against your Host if the Need Arises
Well since your host is in the same country with you and the same laws applies to both of you and the host, it's easier to take an action against them in court or before any constituted authority.
This sometimes arises when you feel that they have breached any agreement you agreed upon initially. A friend of mine lost his domain to a host because they refused him to renew his subscription and he spent $5000 to buy it back.
If the host was based in his country, it would have been much easier to contact them and sue them if need be
3. Communication is Easier and Faster
Communicating with your web host is a very important thing. You may need to report an issue or even seek assistance. This is way easier if this host is based on your country especially if you prefer to communicate via mobile phone.
Although you can simply send a mail to your host about issues, there are some things you would like to speak with the host company about. If you don't speak the same language with your host, it may be difficult to communicate fluently on the phone
Now share your views and opinions, use the comment box below