As a business owner, you already know the importance of having a solid marketing strategy in place. Whatever type of industry you are in, you have a lot of competition to face these days. This means you need to find ways of making your brand and business stand out from the crowd, and there are various ways in which you can do this.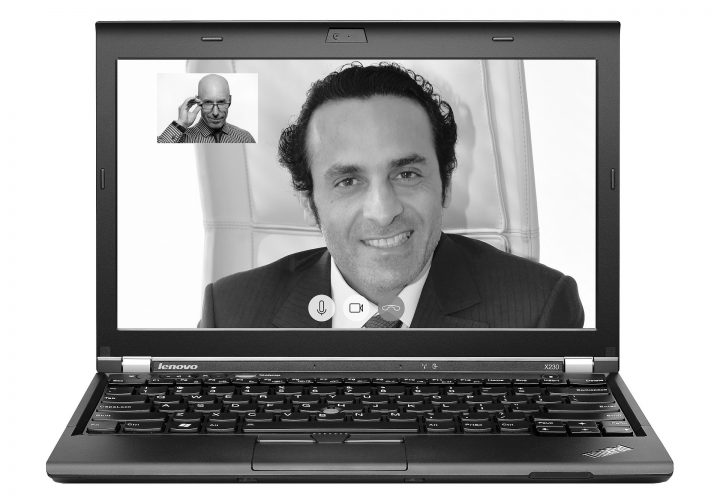 Making sure you incorporate interactive video into your marketing strategy is a great way to boost business and impress customers. With people going online for all sorts of things these days, from shopping and entertainment to conducting an address lookup online, it is important to make use of digital technology. Also, it is important to remember that online video has become incredibly popular among consumers, so by using interactive video you can really make your audience sit up and take notice.
How Your Business Can Benefit
There are many ways in which your business – and your customers – can benefit from the use of interactive video as part of your marketing strategy. Some of the main benefits are:
Engaging with Your Audience
When you use interactive videos, you will make your customers feel far more involved and important. This means that you can engage your customers and hold their attention for much longer than many other forms of media. Customer engagement is vital in today's competitive world of business, as consumers have so much choice over where they go to access goods and services. If you can engage them and impress them, you have a far better chance of beating your rivals.
Better Understanding the Needs of Customers
With interactive videos, your audience can get involved more, and this is something that will be more exciting, entertaining, and engaging for them. However, it will also benefit your business because, based on their responses, you can develop a far better understanding of their needs. You can then make sure you cater to their needs, which enables you to increase the chances of conversion and build brand loyalty.
Increasing Purchasing Probability
Over recent years, figures have shown that video can boost purchasing probability, making it an excellent tool for businesses. When you use interactive video, the probability of a purchase can be enhanced even further, which is great news for businesses looking to boost conversion rates.
This type of video content helps to boost trust and confidence from consumers, which then helps to increase the chances of them becoming customers. It can also boost the chances of them sharing the video and spreading the word about your business, which can further boost conversion rates.
Finding a Provider to Create Your Interactive Videos
When it comes to using interactive video for your business, you need to ensure you create something that is of excellent quality and will help to engage the audience. It is better not to have a video at all than to have a low-quality one, as this can do more damage than good. So, if you do want to enjoy the many benefits of interactive video for your business, make sure you get it professionally done by someone with the right level of expertise.
In order to choose the right professional to create your video, there are various key factors you need to take into consideration. By doing this, you can boost your chances of success and ensure you have a video that ticks all the boxes and will give your business maximum exposure. Some of the factors you need to keep in mind when you are choosing a suitable professional to create your interactive video include:
The Cost Involved
As a business, you need to be very careful when it comes to your budget, and for this reason, you need to take the cost of the video creation into consideration. A range of factors can affect the cost of this type of project including the professional or agency you choose.
So, one of the things you need to do is look at your budget to see what you can afford to spend, and then take the cost of the work into consideration when making your choice. However, make sure you also take other key points into consideration in addition to the cost.
Past Videos Created
You should also look at the track record of the provider, and to do this, you can look at some of the past interactive videos created for other clients in similar industries to yours.
By doing this, you can get a far better idea of the quality of the work and you can also learn more about the effectiveness of the videos and what the results were. You can then make a more informed choice with regard to the provider you choose for your own video.
The reputation of the Professional
When it comes to something as important as creating an interactive video for your business, you naturally want to ensure you have someone with a solid reputation working on your project.
In order to learn more about the reputation of the provider, it is a good idea to go online and look at reviews from other businesses that have used that provider for their own interactive videos. This will make it easier for you to learn even more about the quality, results, and effectiveness of the videos created.
Availability and Timescales
When you have a marketing strategy in place, you often have tight deadlines and strict timescales to adhere to. So, another thing to look at is the availability of the provider and when they can start on your project.
Also, get an idea of completion time, so you can be sure the entire project will fit in with your timescales.
An Excellent Investment for Businesses
Having a professionally made interactive video is a great investment for businesses of all sizes, as you can really reap the rewards.
You should ensure you use a reputable provider with a proven track record to create the video for you, as the quality and usability of the video will have a huge impact on its success.