Thousands of gaming devices rose alongside Esports' popularity. There are over a million gaming devices on Amazon. Whereas COVID has halted some industries, like the sports industry, as individuals could not gather along physically. In contrast, we could say that the gaming industry has benefited from these halts. Various articles cited that 'COVID-19 is taking gaming and Esports to the next level.' This increase must have been an airbag for the loss of cancellation for mega offline events for esports. On a global level, video game spending on in-game content has increased by 12 percent, and paid downloads by 21 percent.
In this influx of gaming devices, the alpha dogs that always get chosen by the majority have distinctive features. In this article, I would like to discuss gaming headsets and earsets since audio qualities are as important as graphics. Prominent gaming sounds build a realistic and immersive gaming experience. It can evoke emotions and make you fully dive in, eventually leading to a drastically immersive gaming experience. I can't say that a better headset or earset increases the chances of winning. Still, it definitely helps you own every moment of your gaming journey. Games are meant to enjoy before winning, right?
If you imagine average headsets for gaming, they mostly have giant earcups and headbands. The precision and delicacy of those two components decide how painful and heavy it would feel to continue gaming for a prolonged period. Unfortunately, it is hard to find a headset that is light enough for you to enjoy gaming nonstop with high-end sound quality at the same time. So, users must compromise between comfortability for the ongoing play and sound quality or the price. I've been searching for an excellent alternative to the heavy headsets with fantastic sound quality with a boom mic. Guess I wasn't the only one thinking about that. The T-1 from HIDITION GAMING, an all-inclusive gaming earset that will solve the problems of conventional headsets, just launched on Kickstarter.
High-End Sound Quality Tuned by HIDITION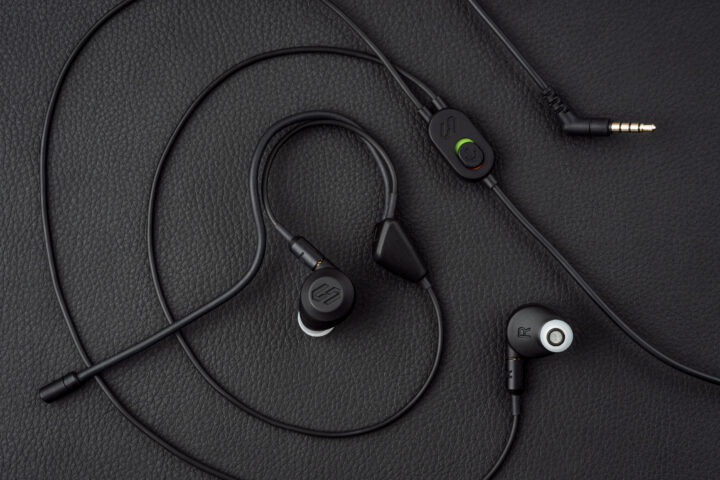 Let me start by introducing HIDITION, which has over 19 years of experience in customized fit in-ear manufacturing. HIDITION has shown the world its excellence in sound tuning through its in-ear monitor series. The strength of HIDITION lies in the analysis of ear-molds data and users' design preferences that has been collected through its journey.
Based on the data, its game-oriented branch, HIDITIOIN GAMING, could develop its first product, T-1. As a result, it supports exclusive and high-end sound comparable with the latest sound technologies like 5.1 Ch, 7.1 Ch, Dolby Atmos, DTS. It has brilliant chemistry with FPS (First-Person Shooter) and TPS (Third-Person Shooter) games, enabling the accurate allocation of tools and obstacles.
It also minimized the out noise of high-tech gaming consoles/pcs adopting sound shielding technology, leading you to focus better and, as a result, perform better.
An Excellent Boom-mic Quality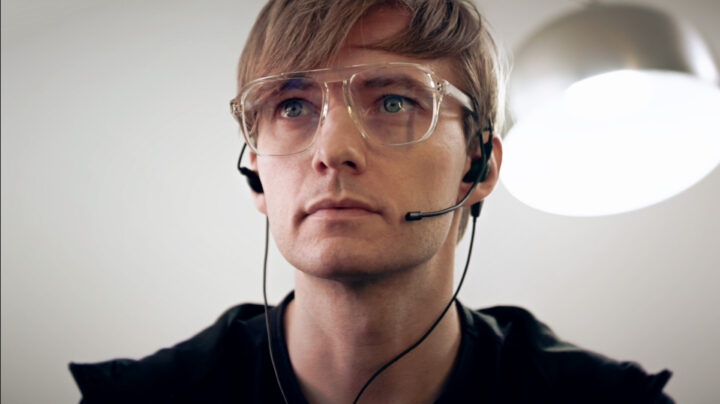 T-1 is equipped with a pin-structured, highly sensitive condenser mic so that it can minimize exterior noises. And it has a slight opening on its side so that it minimizes sound distortion and provides a stable voice calling quality. This feature shows HIDITION's professionalism and deep understanding of gaming audio devices. Nothing is left behind.
Ergonomic Design Like No Other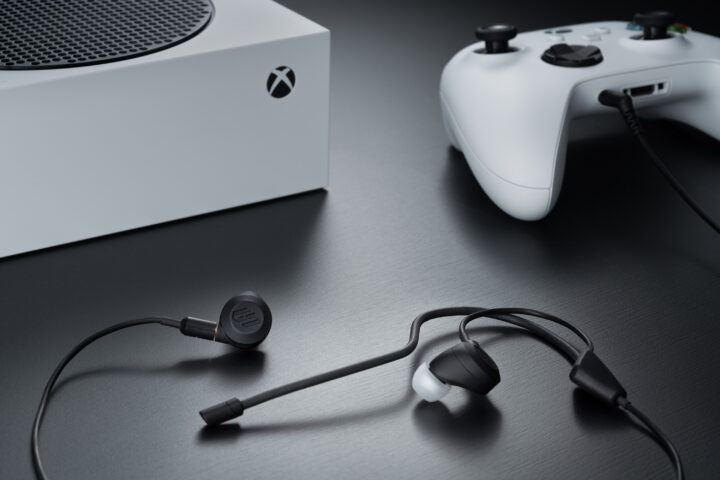 The traditional disadvantages of the high-end headset are its weight and stuffiness. It ruins your hair and makes your head itchy or heated after 2-3 hours of use. And this is where T-1 is incomparable with other headsets. It is ergonomically designed by HIDITION GAMING experts to provide you with a comfortable gaming environment even with prolonged use.
First of all, it distributes the weights of the earset in 4 levels. As you notice by its picture, it does not have a headband and cushion. Thus, you won't have to endure their heavyweights, but also the earsets' weight will be distributed.
Not only that, but it is also structured to flexibly adjust to your ear shapes, find the perfect fit, and be tightly attached. It will not fall out or loosen up from the fit you find. If this is not the best part of T-1, I do not know what is.
Compatible with the Lasted Devices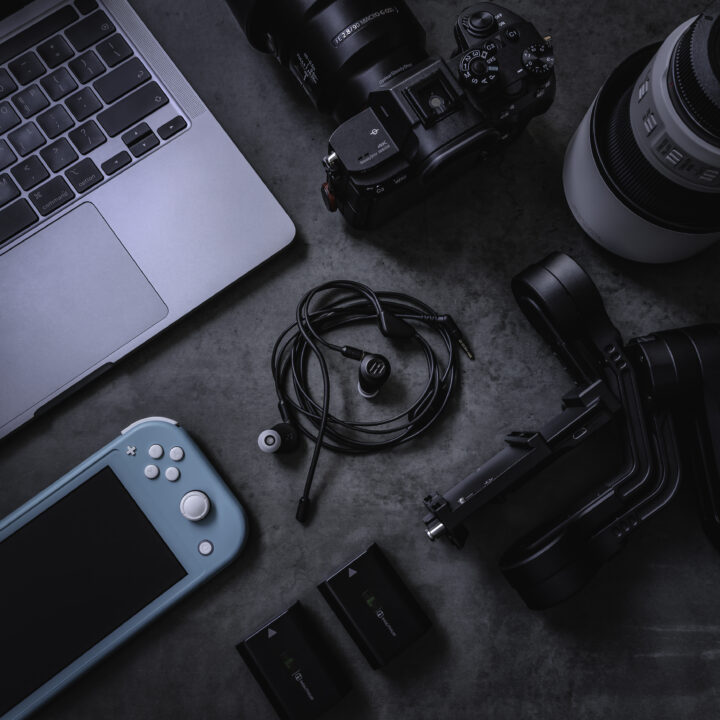 T-1 is compatible with all the latest gaming devices by utilizing a 4-pole 3.5mm stereo input. Plus, the unit and cables can be disassembled to be consistent with the future devices developed by the HIDITION GAMING.
Product Specifications
Transducer: One single balanced armature driver
Frequency response: 20Hz ~ 17kHz
Impedance: 58 Ohms (1kHz)
Sensitivity: 103Db / 1mw (1kHz)
Plug: 3.5mm 4Pole
Feature: Adjustable-fit boom microphone, MIC ON/OFF switch controller, MMCX connectors
Sound-Signature: Flat, Monitoring
Game-References: FPS, TPS, Stealth
Summary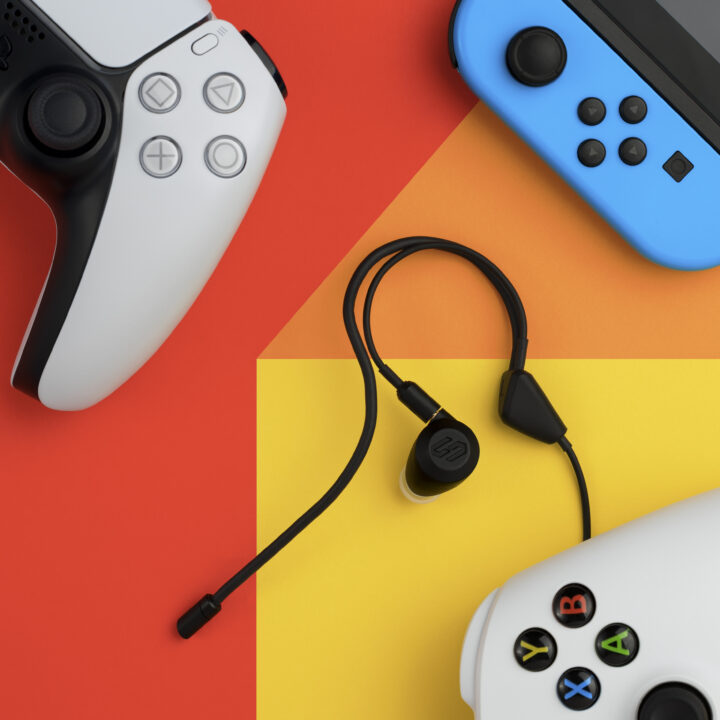 T-1 will be the best choice if you hate compromising quality, comfortability, or price. Premium sound? Got it. Extremely comfortable fit? No problem. Good mic quality? That ain't an issue. Comparability? Roger that! The only thing that's missing in T-1 is the conventional design that most gaming headsets have. Yes, I am hyping it up because I've never seen a gaming earset that considers so many aspects.
This is what every gaming device manufacturers have to do. The projected MSRP is $179, but if you pre-order T-1 on Kickstarter, you might be able to catch the Super Bird at $89, the 50% discounted price. This dramatic price offer will be limited to only 300 lucky backers. First come, first served.
We all had that experience of standing in line or smashing that F5 key to load the purchase link for the latest game (like DIABLO). So, I believe that there wouldn't be an issue for you guys and gals to be the Early Bird that gets the worm. (Wink Wink)
For more details, please visit the Kickstarter project to discover other great offers and detailed features of T-1.