Ok, it is already happening. We craved to hear this and here they are all from the spirit of Google I/O 2016.
Following the event (Google I/O) which took place on the 18th of March 2016, we have got one out of the many good tidings google has packaged for us to share which is the Duo and Allo: Google's New Video and Messaging App.
The report below as gotten from Google's official blog should tell us why this is different from other Messaging and video Apps we must have used.
Allo, a smart messaging app
Allo is a smart messaging app that makes your conversations easier and more expressive. It's based on your phone number, so you can get in touch with anyone in your phonebook. And with deeply integrated machine learning, Allo has smart features to keep your conversations flowing and help you get things done.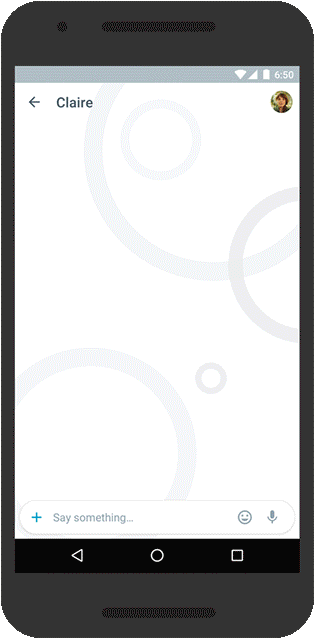 Now one great stuff about this messaging app is AI, yes AI with the implementation of a smart reply built in which is similar to inbox. Through this AI, you can respond to messages without typing a single word. Smart Reply learns over time and will show suggestions that are in your style. For example, it will learn whether you're more of a "haha" vs. "lol" kind of person. The more you use Allo the more "you" the suggestions will become. Smart Reply also works with photos, providing intelligent suggestions related to the content of the photo. If your friend sends you a photo of tacos, for example, you may see Smart Reply suggestions like "yummy" or "I love tacos."
Read more about Allo Here
Next We have..
Duo
Duo is a simple, fast one-to-one video calling app for everyone—whether you're on Android or iOS, a fast or slow connection, in New York or New Delhi. Like Allo, Duo is based on your phone number, allowing you to reach anyone in your phonebook. And its simple interface fades away when you're in a call, so it's just the two of you.
Now one great stuff about this video call app is the Knock Knock! This means you would have to approve a caller and also see a preview of he/she before you pick up. Knock Knock invites you into the moment, making calls feel spontaneous and fun. Once you answer, Duo seamlessly transitions you right into the call.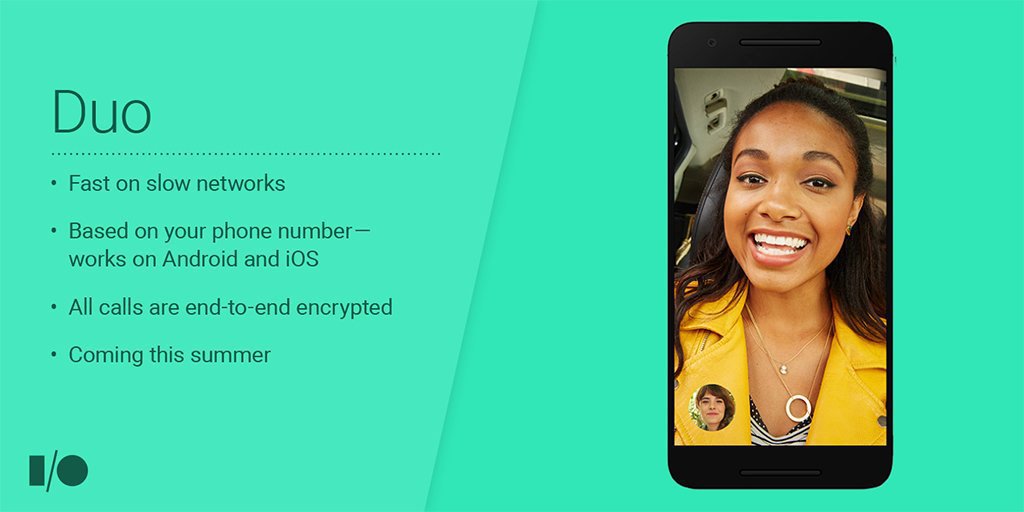 As gotten from the official blog;
"Duo calls are in crisp HD video (up to 720p) and audio. We've optimized Duo to work well even on spotty networks, so if bandwidth is limited it gracefully adjusts quality so you're still able to connect. We also seamlessly transition calls between cellular and Wi-Fi, so you don't need to worry about what network you're on. Finally, we built Duo with privacy and security in mind and all calls on Duo are end-to-end encrypted."
The video below is an introduction to these killer apps. Watch and Share.

Though there have been much noise by Techies on regards if people will actually make use of this new stuff from Google, but wait… , Google always have something to distinguish themselves from others and Here, it is AI.
What do you think?