Nawhere.ng platform is going to be another game-changer just like AbokiFX has been to us for the period. The sweetest part of these lovely projects is that young Nigerians initiated them.
NaWhere.ng web app set to launch fully on the Ninth day of May 2016, is a new start-up that's going to serve as a reliable filling station directory for best prices on petroleum products such as;
Premium motor spirit (PMS)

Automotive Gas Oil

(AGO)
Household kerosene (HHK)

Gas, etc.
The web app is going to save a great deal of time to vehicle owners who are now accustomed to queuing up for long hours in gas stations as the app is going to give the list of filling stations with the best prices in town.
In my opinion, I'll liken the NaWhere.ng app as the WeFuel of Nigeria as both apps are developed to make PMS easily accessible to vehicle owners and consumers of petroleum products.
Why NaWhere.ng?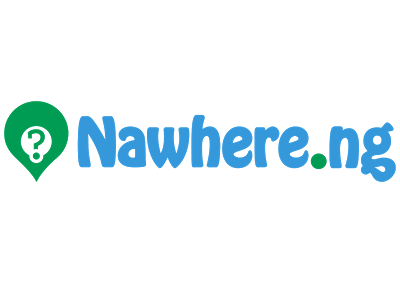 After a brief chat with the developers of the set-to-launch Nawhere.ng fuel stations directory app, we have figured out some important features that's going to make it a must-have app for petroleum products consumers.
Such features include and not limited to:-
It's Time Saving
Imagine the hustle and bustle of Lagos city and having to drive into four different Automotive Gas Oil (AGO) filling station after beating the tumultuous Lagos traffic only to be told there isn't any PMS or the Gas found is sold at a ridiculous amount.
Such a result can drive anyone mad; even an ordained priest would frown at it.
This is where the NaWhere.ng web app comes in, all you need do is – enter the nearest street in the search box, hit enter and next you are at the filling station with the best price for your petroleum product of choice.
It's Money Saving
No one loves wasting money! Even wealthy men do not find it funny, throwing money around aimlessly, let alone a struggling Nigerian.
The NaWhere.ng web app is going to save you a great deal of money as the in-house team has promised to dedicate a great deal of time updating the app's database with the best prices in town.
This will make sure that you're getting the best price for your petroleum product of choice.
It's Fun
This is fun after-all, if you can open Facebook to laugh at jokes happily, you can also browse NaWhere.ng to get the best offer for your chosen petroleum product.
Other features of the app would also make you fall in love with it as the developer has promised to improve on the app from time to time.
How to Use
NaWhere.ng web app being a simple directory for premium motor spirit (PMS) and Gas filling stations is going to be as easy as every other directory online.
All you need do is;- visit the official webpage at nawhere.ng, key in the closest town in the search bar, hit the enter button and use the navigation keys to highlight a location of choice.
We do hope you find the app as easy as we've outlined, else, use the comment section below to discuss your challenges.
This publication is sponsored by Emmanuel Ohworeko of NaWhere.ng