Today, innovations in the world of technology have simplified just about everything. Visiting physical stores to shop around for amazing deals is now a thing of the past, and if you have any question you want answered, Google is all you need. From communication to medicine, education, food, and entertainment, technology has made great improvements in our lives.
It is thus hardly surprising that technology companies are some of the most highly valued in the world. According to FXCM, 5 of the biggest companies listed on the stock market currently are all technology companies.
It is due to this reason that investors are flocking into tech stocks in an attempt to enjoy some of the impressive gains seen in the sector in recent years.
How to Invest in Tech Stocks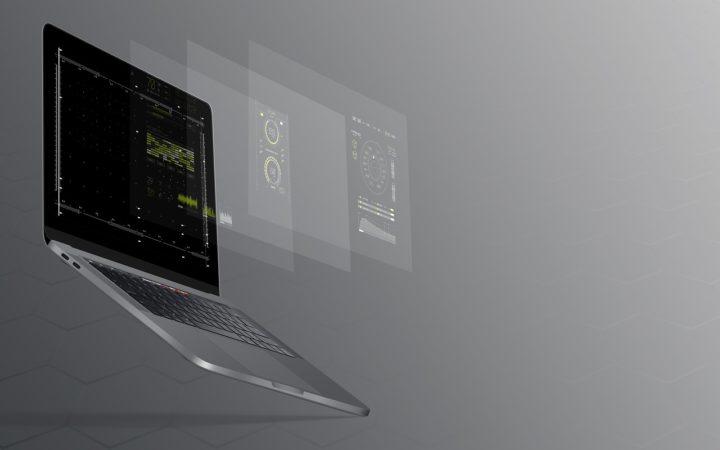 The excitement surrounding the technology sector and the fact that tech companies are some of the largest in the world are two of the key reasons for the continued focus by investors on this space. Still, it is worth noting that not all technology stocks present profitable investment opportunities.
In fact, making the wrong move in the tech sector can translate to major losses. So, how can you go about investing in the world's best technology stocks?
1. Investing in Nasdaq Index Funds

Investing in Nasdaq index funds is perhaps one of the best ways for beginner investors to gain some exposure to the technology sector. Nasdaq index funds are aimed at providing broad exposure to all the assets that are listed on the Nasdaq stock exchange and provide excellent diversification when it comes to the search for profits in tech stocks.
The Nasdaq is a tech investment since it is the most tech-oriented index currently on the stock market. If you are an investor who's looking to invest in Nasdaq index funds, there are some varied options to choose from, which include:
Nasdaq Composite Funds: The Nasdaq composite index funds offer investors exposure to the 2,500 Nasdaq listed companies. While the index is predominantly tech focused, not all the companies listed there are actually tech companies. Still, most investors enjoy the heavy diversification that the Nasdaq composite index funds offer, offering relatively safe exposure to the tech sector.
Nasdaq 100 Index Funds: The Nasdaq 100 index comprises of the 100 largest and most actively traded stocks offered on the Nasdaq stock exchange. Since the vast majority of the 100 biggest companies listed on the Nasdaq stock exchange are technology companies, investing in the Nasdaq 100 index funds provides a diversified investment in the tech sector in its entirety, with strong emphasis on the large-cap tech giants.
2. Investing in Tech-Focused Mutual Funds and ETFs

Mutual funds and exchange-traded funds (ETFs), in addition to index funds, both provide exposure to various stock categories while still protecting investors through significant diversification.
Today, there are several mutual funds and ETFs that have been designed to offer investors exposure to the tech sector in a way that's relatively low-risk. Some of the most popular tech-focused mutual funds and ETFs include:
iShares Expanded Tech Sector ETF
Technology Select Sector SPDR Fund
Vanguard Information Technology Index Fund
If you want to invest in tech-focused ETFs and mutual funds, you should consider opening a new trading account from Robinhood. Robinhood is a platform that lets you customize your portfolio with ETFs and stocks – take a look at the HHI share price for example. Furthermore, when you open a new trading account, you can earn a free share of stock of up to $200 value.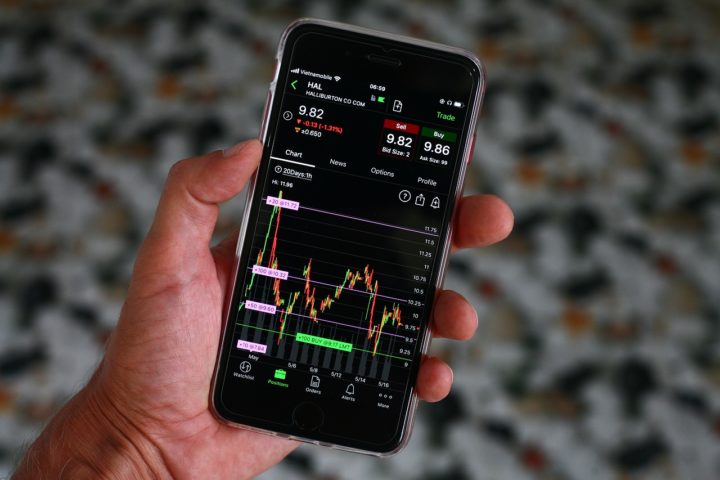 3. Start Looking into the Tech Giants

If you are looking to invest in the tech sector but prefer single-stock investments as opposed to investing in mutual funds and ETFs, looking into the tech giants is a great way to start. You know these companies by name.
The big tech stocks represent companies that have enjoyed so much success that they are essentially household names. Big tech stocks represent a subsector in the tech space that receive more attention compared to just about any other sector of the stock market today.
Apple, Amazon.com, Alphabet (Google), and Facebook are some of the biggest names in tech. While any company, whether big or small, can fail, the biggest tech companies have a long history of solid performance that has allowed them to grow into what they are currently.
Tech giants are known to generate compelling earnings and revenues while staying at the forefront of their respective industries. As a result, they aren't just household names but rather are some of the biggest names on Wall Street currently.
If you wish to add tech stocks to your portfolio, it is important to do your due diligence. A stock screener such as Trade Ideas will help you narrow down the options to companies that meet your requirements.
4. Invest in Smaller Tech Companies on the Leading Edge of Innovation

Every day, it seems like new technologies are developed. Soon, the average car will be running on clean fuels, rechargeable batteries, or another form of clean energy in addition to driving itself. New medical treatments will be developed. Who knows what innovations will happen in just about any other aspect of life.
The companies responsible for developing world-changing technologies are usually great investment opportunities. Just look at Microsoft. Many people originally believed that home computers would never take off since they were not only expensive but also most people didn't have any real need for them.
Fast forward today, computers are involved in just about all aspects of the average American's day-to-day life. Microsoft is at the same time one of the biggest companies in the world whose market cap is over $1.5 trillion.
Who knows what the next life-transforming technology will be? One thing you can be sure of is that technological innovation will continue, and the investors that get in on the ground floor of such opportunities have a real potential of becoming millionaires in the process.
Obviously, there's a downside. The higher the possible reward, the greater the risk. The companies currently developing the next big thing might end up being unsuccessful. For each smash hit product there are thousands that possibly failed to make it.
So, if you plan to invest in highly speculative emerging technology stocks, you need to have a knack for knowing what is hot and what isn't as well as doing proper research so that you fully understand the risks.
5. Investing in Future Technologies

The world is changing right in front of your eyes. Artificial intelligence provides a way to communicate with your house, your computer stores everything in the cloud, and you are probably constantly bombarded with information about a currency known as Bitcoin that's worth 5 figures.
What is the world coming to?
It is moving to an economy that's more efficient. This economic efficiency revolution can only take place if there are further advances in the following 3 critical technologies:
Artificial Intelligence (AI): AI is being deployed in various areas of business throughout the globe. It is driving everything from digital advertising to medical diagnoses, logistics, and online trading activities.
Blockchain Technology: The blockchain refers to a self-regulated system of contracts. The contracts are used to form some of the most popular technologies in the world. While cryptocurrency is a speculative investment, the blockchain is a solid technology. It has the possibility to revolutionize how transactions happen, both in monetary exchanges and the transaction of data from one party to the next.
Cloud Computing: Cloud computing is a technology that makes computer technologies, such as computing power and data storage, available on an on-demand basis. Users tap into resources "in the cloud" or on the Internet as opposed to owning and managing such systems firsthand. This allows the average person to access the fastest computing capabilities and the highest possible storage capacities at a relatively inexpensive cost.
No matter what the next major change will be, it will most likely involve one or more of the above listed technologies. If you invest in such emerging technologies early, you will have the chance to reap potentially life-changing returns.