A lot of Nigerian bloggers, mini-importers, web hosting resellers, domain resellers and web artisans have in the recent weeks expressed shock and concern with the new CBN policies.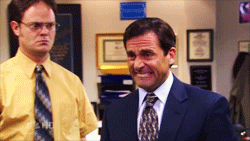 The huge discrepancy between the official CBN rate, black market operators and private bureau de change (BDCs) operators has been the cause of dissatisfaction among the bloggers and Nigerian netpreneurs.
The recent rumors of Nigerian banks planning to prevent their customers from using naira-denominated ATM cards locally for transactions denominated in forex isn't sounding good at all for bloggers that needs forex for payment of web maintenance services, advertisement and tools.
We have taken the uncertainty of CBN policies for 2016 into consideration and have come up with a near-perfect list of 7 best ways to stay unscathed in the President Muhammadu Buhari's De-Dollarized Economy as a Netpreneur in Nigeria.
Payoneer is a huge relief to bloggers and internet marketers as it lets one receive payments (payout) from abroad. This may not be the best option for mini-importers but should work great for bloggers, affiliate marketers and freelancers.
A single Payoneer account will normally give you access to a fully functional USA bank account, European collection account and a fully functional credit card.
With this, you can receive payments in Euro from European companies, payments in USD from American companies, withdraw from all ATM machines worldwide and pay for goods and services directly in USD.
How to Fund your Payoneer Account
Payoneer is primarily a payout account for bloggers and internet marketers but can come handy in this trying time. We'll go straight into how anybody can fund his Payoneer account since majority of netpreneurs in Nigeria already knows about it.
Find a dealer: This should be the primary source of funds for a new comer that isn't already making enough money from the companies they promote. All you need do is find a top internet marketer and buy payoneer funds from him, they usually sell lower (NGN200~/$) than the black market rate for USD.
Fiverr: Fiverr is a good place to start getting some bucks online, you can even make as much as $100~ per gig using one of my secret Fiverr tweak. There are other good programs like Fiverr that pays for your time and efforts, the full list of top programs that pays is here.
Paydotcom: paydotcom and similar programs lets you promote products from their platform and get paid for promoting them.
How to sign up
You can sign up for a payoneer account free using their official sign up page or by using one of the partner programs referenced above. There is a walk-through for this on ewt news network.
2. US Paypal Account
This is another top-notched way to go about your online business without panic and worries. A US paypal account will make it easy for you to pay for services in USD without the dubious rate being charged by the ever-dubious Nigerian banks.
Also, paypal funds are cheaper as you can easily buy from some bloggers and internet marketers for as low as NGN170/$. With a US paypal, you can also withdraw funds from paydotcom, hosting companies and other high paying affiliate programs.
Mini-Importers can benefit hugely from this option as they can easily sky-rocket their mini-importation business by buying paypal funds at a discounted rate from bloggers and internet marketers.
You can even ask most bloggers to pay your source (whole-seller) in USD while you pay the equal in Naira to his Nigerian bank account.
3. US Domiciliary Account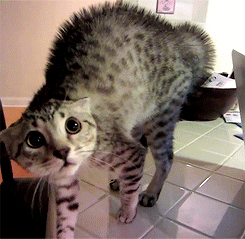 This is another good option when looking for best ways to ease the effect of De-Dollarized economy as a Netpreneur. Opening a USD domiciliary account will make it possible for you to get the hard currency instead of the dubious rates from banks when Google pays.
In fact, you can save as much as NGN100,000 (depending on your Google adsense earning) by opting for a USD Dom. account in place of the regular savings account.
With a US Dom account, you can pay for services directly in USD (using your USD denominated debit card) and get funds from dealers when there's a deficiency.
The huge part of it is that you can sell funds to the black market dealers at about NGN70 profit (judging from the current BDCs rate).
Note: You can open a US domiciliary account for free. This is to say that; one can create and operate a USD dom. account with $0.00 balance. You can do so from any Guaranteed Trust Bank (GTBank) branches nationwide.
4. Virtual Credit Cards
This option will come very handy if they ever decides to carry out the policy of not being able to pay for forex with a Naira denominated card.
There are many virtual credit card (VCC) dealers in Nigeria, all you need do is get in touch with them to buy the exact amount needed for the product you want to purchase, pay in Naira and get the credit card (CC) details to complete your transaction.
There are two types of VCC viz; the temporary and re-loadable ones. While the temporary ones are usually discarded after every transaction, the re-loaded ones can be funded and re-used for future purchase.
5. MoneyGram
MoneyGram is not new in the system but can be useful in these trying times, students and part-time workers abroad could embrace this option as temporary measure.
It may take much effort and time to go this lane, but it does really work and could be a saviour when it the best option left for you.
6. Western Union
Western Union can be used to make payments on most foreign websites that accepts it as a means of payment. It can also be used to receive payments abroad.
It works like the MoneyGram option and should be able to serve persons (students) studying abroad and other Nigerians in diaspora.
7. Pay For Me Services
This is the last option in our list as we believe that it should only come in when the better options listed above is somehow difficult or taking longer to complete.
There are many registered and legal payforme services in Nigeria such as onlinenaira.com and the rest of them. To use their services, you'll need get in touch with them via the contact pages of their websites.
What More?
We have done our bit by giving you the 7 best tweaks to survive the Buhari's economy. The ball's now in your court to choose what's best suited for your field as a netpreneur.
Feel free to share other top-notched ideas with our readers using the comment section below. Do not forget to ask us any question if there be a difficulty with any of the listed methods.
Image credit: tumblr.com