According to the latest Center for Disease Control and Prevention (CDC) report on Youth use of smoking products, there's been a significant increase of young adult smokers despite the efforts to stop the promotion of smoking products among these members of the population. Now we have to work on helping these guys to fight the addiction, and smartphones can be a part of the solution.
Numerous health app developers build all kinds of software for the enhancement of our medical wellbeing, and lately, apps that help users quit smoking are showing significant progress. As an ex-smoker myself, I had the opportunity to test various methods to cease smoking, and some of the apps we'll mention in this article had a pivotal role in my smoke-free life.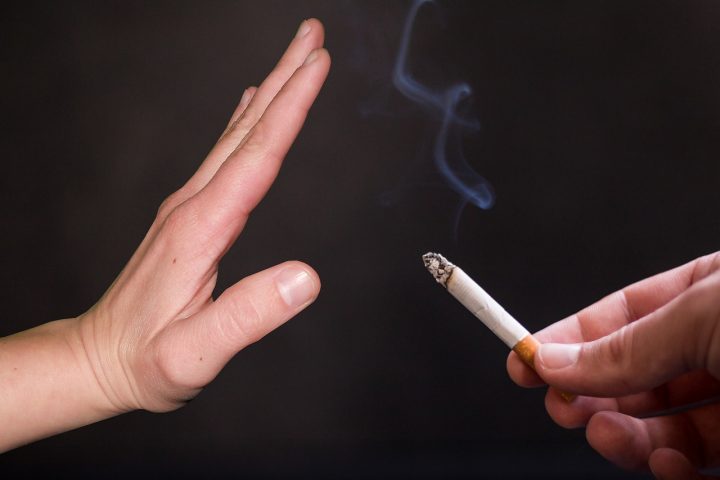 LIVESTRONG MyQuit Coach
A few features keep this app from being the best e-cigarette and tobacco products addiction therapy software on the market, but it offers a lot. You can choose if you want to go "cold turkey" or gradually reduce your nicotine intake until you finally quit. You can log every time you experience a craving, as well as every time you take a smoke so you could keep track of your progress.
It is an iOS app that's relatively easy to use, which is essential because staying motivated during a withdrawal period is complicated, and it takes just a nudge at some points to lose your focus and get back to smoking. When you're fighting off the physical need for smokes, the last thing you need is to get annoyed by a poorly developed quit smoking app.
As an additional motivator, there is a savings counter that shows how much money you saved while using this app. During one of my many attempts to quit smoking, I felt the economic effect and decided to use that cash and buy the best e-cig model for the money to help me replace actual tobacco smokes.
What takes the cake is a built-in community platform where you can meet some interesting people, hear their stories, and share your experience with them. It's also a great place to seek counsel when you're feeling weak. I had a chance to meet a guy who used this app in combination with an e-cigarette to finally quit smoking because he couldn't go cold turkey, and gradually reducing regular smoking was not possible for him.
QuitNow!
This cross-platform app is available for both Android and iOS users. QuitNow! is arguably one of the best e-cigarette and conventional tobacco products addiction therapy support software for mobile devices on the market. What contributes to this app's efficiency is mainly its gamified design feature that allows simplified usability, a higher degree of motivation, and enhanced user experience.
Scientific studies show that gamified app design is much more effective because of our natural urge to play and entertain ourselves. Also, the achievements section of the app adds to our innate competitiveness that drives us to reach higher goals and beat our records.
There's an active support group section within the app where you can converse with people from all over the world with the most diverse backgrounds and interesting experiences that you can learn a lot from. There are also useful tips to find the motivation or how to modify your daily routine while trying to fight off the urge to smoke. Interestingly enough, many members of QuitNow! The community points out how vaping helped them to overcome cravings and gradually completely change their lifestyle. There are sections of the forum where you can find listed best e-cigarettes for all budgets since prices for these products can go pretty high, but there are some reasonably affordable models as well.
Finally, this app includes a health tracker feature, which doesn't track your actual health status to be precise but rather shows what happens to a person's body at a certain point in time during the period of quitting. It is a powerful motivator because as time goes by and you get updated feedback on all the improvements in your system, there's a strong urge to keep up and get rid of your habit.
Smoke Free
I wish I had the chance to use this app earlier because it's a fantastic piece of software that not only provides support and tips but takes an active role in your effort to quit smoking.
Apart from the standard evaded cigarette counter that all these kinds of apps provide, Smoke-Free brings in daily missions that you should solve to quit smoking sooner and easier. These daily missions represent a series of tasks related to your intention to quit smoking. With each task explained you're closer to a new achievement badge that you can use as a motivation to carry on with your goal.
There is also an extensive knowledge base that holds valuable information on the impact of smoking on your health and how your body recuperates as you reduce the number of cigarettes you take. Moreover, as you log your days without smoke or craving periods, the apps offer tips on how to fight with craving as well as how to prevent the recurrence need for nicotine no matter if you're into regular tobacco or best e-cigs as an alternative.
The app is available for both iOS and Android device users; design features are accessible on the eye and provide seamless navigation. Even the most inexperienced users would have an easy time adapting to this piece of software.
In Conclusion: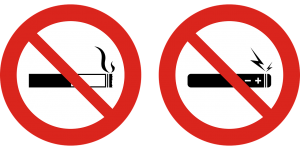 These were some of the best apps to use on your way to quitting smoking for good. Try and experiment with a few of them until you find the optimal solution for you.
What's important is to stay motivated at all times, especially when the withdrawal symptoms kick in, and the urge to light smoke is painful to fight off. Support is of the utmost importance when it comes to finding the strength to stay smoke-free, so make sure to regularly check in with the support community within the app and seek their reinforcement to remain stable.