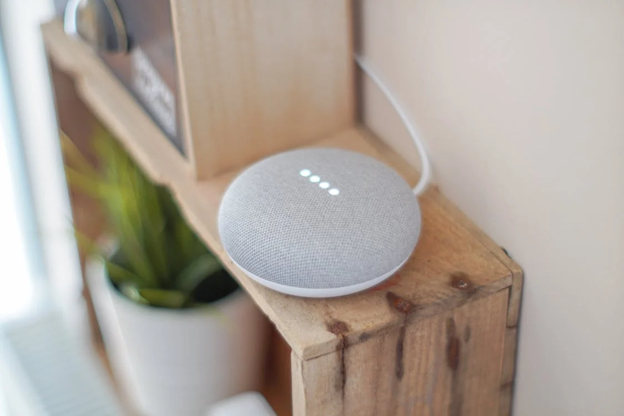 The future has arrived evidenced by the growing popularity of smart homes. With the Internet of Things being utilized in more households each year, homeowners will have to make sure they're not far behind in adopting the latest in home tech.
It's not because the needed hardware and software could enhance livability. Installing the latest tech in your home could also raise its resale value. In short, you could get a good return if you decide to sell and you happen to close in on an offer from a tech-savvy buyer.
With technology becoming more reliable in daily life, it's obvious that the future will see more buyers eager to bank on homes that are equipped with the latest tools. To get the most out of your home later on, explore these smart upgrades which are guaranteed to bring in a good ROI.
1. Smart Security Systems

Today's homeowners are hesitant about whether they should hook up their properties with surveillance cameras and smart door locks. Investing in such a system is seen as a red flag because doing so only proves that the property rests in an undesirable neighborhood. The reality is that security systems are a must-have no matter where you live.
The sense of security and safety it provides goes along with the insurance savings that homeowners may enjoy. Diminishing the risk of robbery by adding extra defense layers will not only convince potential buyers, but it will also push up the closing price by a few hundred dollars.
Aside from smart locks with fingerprint sensors, equip your home with motion sensors you can access online using your smartphone. The cost of the entire system could be too much, but the benefits you'll get once you come around to selling your home will offset the price you paid.
2. Smart Thermostat

A home located in areas with climate extremes should come with the technology needed to adjust indoor temperatures. While programmable thermostats do help homeowners save money on energy, they have become outdated due to the influx of smart climate control systems that act on their own.
With smart thermostats, you could let the software adjust the indoor climate automatically without you having to set a schedule of when to turn up or turn down the heat. Smart thermostats can also be adjusted remotely using an app on your smartphone, so you could warm up or cool down the living room while you're on your way home.
Plus, just like programmable thermostats, these smart features also include zoned cooling and heating in addition to automatic temperature adjustments based on outdoor conditions. This gives you complete control of the indoor climate.
For energy-conscious buyers, smart thermostats are a major deal-maker. The technology may very well be in demand if you live in places that are prone to heat waves or cold spells. Expect to sell your home above the initial price if it's already equipped with a smart thermostat.
3. Energy-Efficient Lighting

Much of the smart technology you should invest in will drive toward sustainability and energy efficiency. Aside from a smart thermostat, you should also install LED lights that are hooked up to a remote control panel. With smart lights, turn on and turn off the lighting systems around your home using an app.
Smart lights also offer an automatic dimming feature. The latest of these devices comes with motion and heat sensors. This allows them to detect if a person is nearby and automatically turn on. When a person starts to leave the perimeter, these lights will start dimming down until they power off.
Smart lights can be installed indoors or outdoors, and they are definitely a worthy investment. If you want your home to stand out to green buyers who are willing to pay more for smart lights, then include this upgrade in your home improvement plans.
4. Smart Rooftop Solar Systems

Solar panels are flying off the shelves as more people see their potential for massive energy savings and, in some states, hefty tax benefits. These devices also come in handy during harsh weather conditions when power distribution is all but reliable. At least with a solar panel that backs up power, homes will stay bright and warm when the local power grid fails during a blizzard.
More importantly, solar panels are sought by investors, including companies that say "We buy houses Philadelphia residents want to sell!." Due to their popularity among millennial homebuyers, solar panels installed in smart homes are likely to sell fast and get a boost in terms of resale value.
If you're planning to install a rooftop solar system on your home, work with a company that has experience with technology. Maintenance is another story, but making extra effort in keeping the panels in good condition will pay off later at closing.
5. AI Voice Assistants

Machine learning has now come full circle with tools like ChatGPT leading the way. AI today can do more than just craft letters or generate stunning artwork. Integrated into smart home systems, AI-powered assistants can make it a breeze for homeowners to manage and maintain their homes.
Voice assistants like Siri and Alexa already existed before last year's major AI disruption. With the technology getting smarter, it's possible for these tools to provide homeowners with a hands-free way to automate chores and functions. When hooked up with other smart devices, AI voice assistants can program anything from the lights to the security systems through the verbal commands you issue.
For people working remotely, these tools offer enhanced convenience. Imagine scheduling a meeting just by saying it. In tandem with security systems, AI assistants could automatically alert local authorities and lock access to other devices around your property.
Endnote

Adding thousands of dollars to your home's resale value should involve making sure your home is upgraded to suit future buyers' preferences. Add these smart upgrades to the mix to make it more sellable and profitable.