Starting up a business or startup from scratch is always challenging. A lot of things need to be thought through. However, if you can craft a unique and compelling product design, you're about almost close to establishing your dream business.
Customers/clients pay very little attention to what you do at the back-end to make your product/service worth their time, money, and investment. They are majorly concerned about the end-user interface, which literally is what they'll be seeing, using, and touching all the time. That said, when planning to launch a new product for your tech startup(s), focus on the user interface.
But, to better understand how to present your product's user interface, to make it acceptable and appealing to your clientele, you may need to seek design inspirations from different sources.
Where to get product design inspiration for your tech startups
Apart from completely outsourcing your tech product design to product design experts, here are the best places to get design inspiration for them.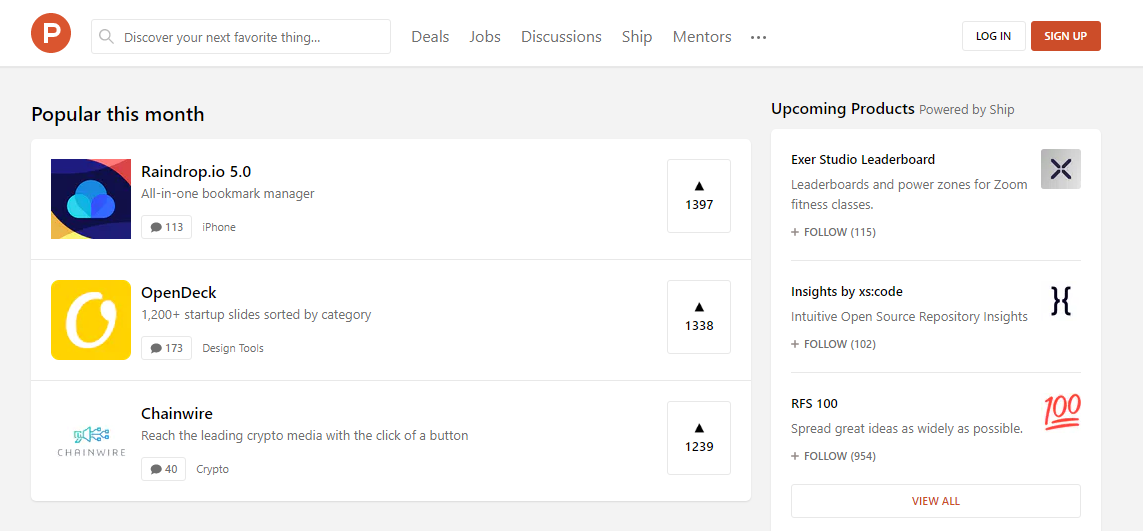 Launched in 2013 by Ryan Hoover, Product Hunt is one of those places where you can discover innovative product design ideas. This platform is where you will find new tech products shared by different people.
You can study these tech products, understand how they were designed, and derive some inspiration on how to get things done for your prospective new product.

Just as the name implies, UX Design Weekly is a top newsletter platform that feeds you with tons of relevant product design tips and resources. The resources provided by this platform will go a long to help you craft a catch product design for your tech startup.
UX design updates are shared every Monday, and you can still access more resources on the website.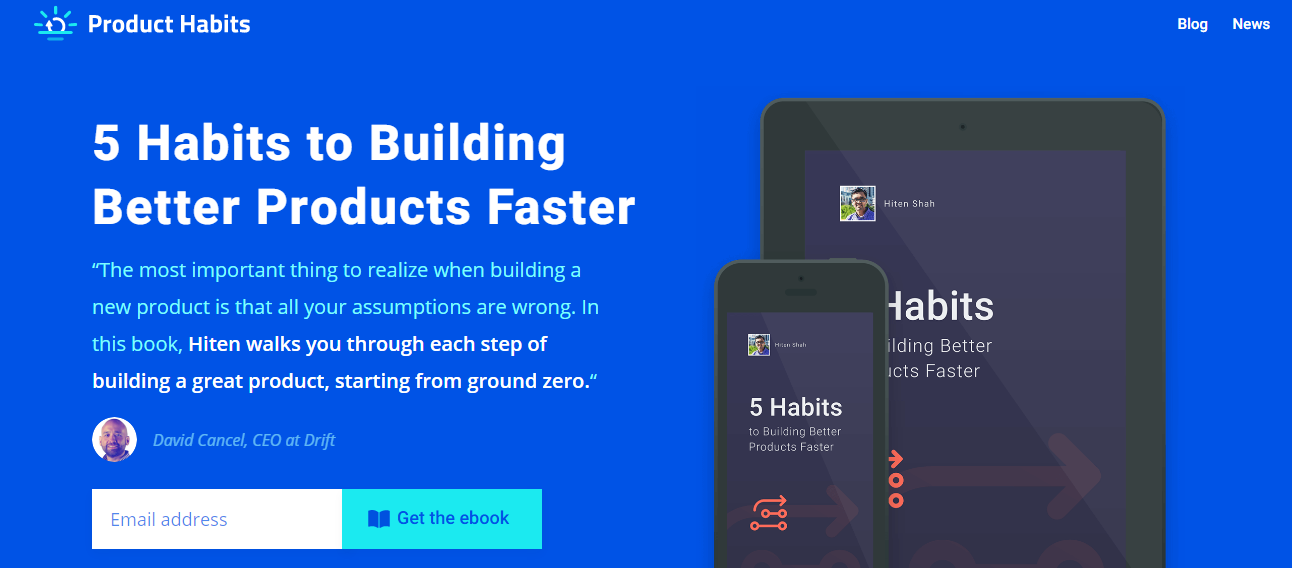 Developing good product habits will help you achieve successful launches. Product Habits is simply a website (more like a platform) where you will learn about various habits and approaches you must follow to design a blockbuster product.
The site is frequently updated by product design experts, bestsellers, and other people who have successfully designed and launched their products following "Products Habits'" ethics. It is a good place to draw inspiration for your new product.

If you'd love to outsource for your new product, Design Rush is one of the best places to find product design experts. The platform is more of a place to discover freelancers, and companies that offer product design services are variable prices.
Design Rush was founded in 2017, and it already boasts of a large number of users.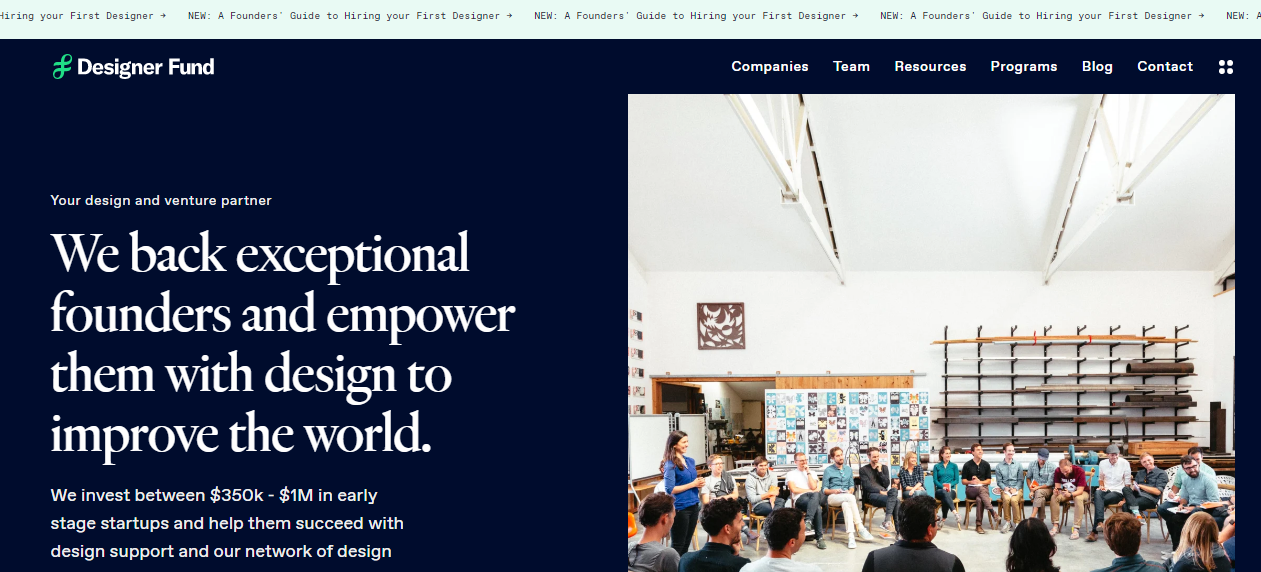 Designer Fund is an American organization that is willing to help innovative businesses achieve great designing goals. The website contains resources, articles, and blogs that would inspire you to design great products.
You can sign up for any of the programs offered by the Designer Fund to expose yourself to more opportunities and gain more experience. This platform is a reliable, resource-filled website for product developers.

Fiverr is arguably the best platform for finding a freelancer that would help you out in any project. On Fiverr, you can access and discuss with a lot of product design experts, get templates, models, etc. You could get real inspiration from the many professional product design experts on this platform.
Whether you're planning to create a typical product or a 3D product, you'll most likely find experts you can consult and discuss your product.

It isn't obvious that Dribble is one of those places to get design inspirations from. The platform provides much flexibility and services channeled towards helping designers and professionals alike to achieve success.
Interestingly, Dribble is seen (by most people) as the best platform to find creative designers and get inspired by what they share/do. This should be in your consideration list when seeking where to get product design inspirations.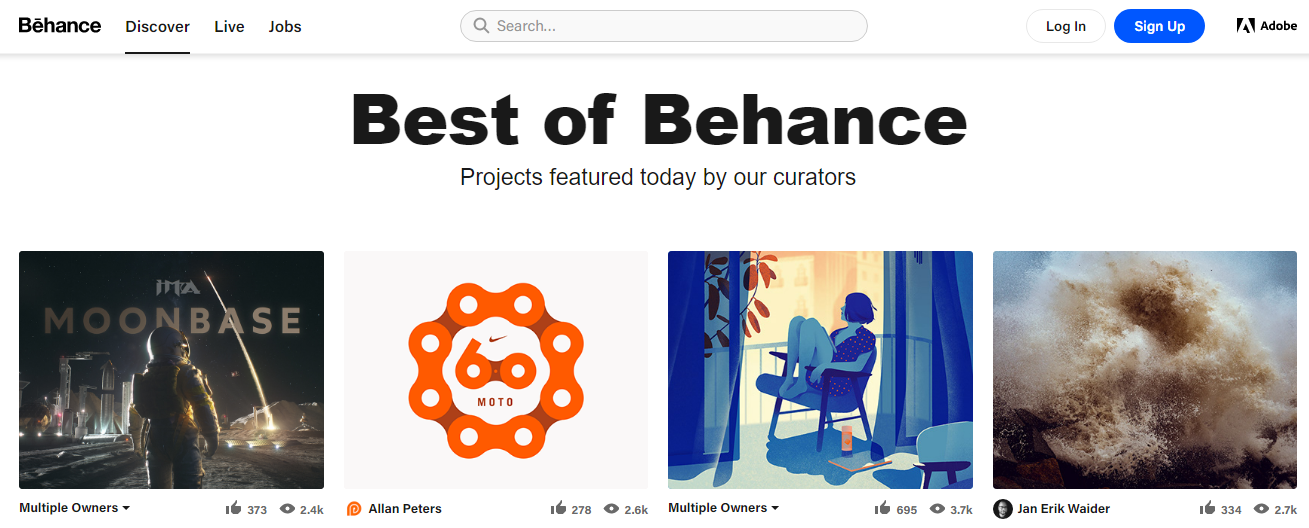 Behance is refreshed with curated designers from highly-talented designers. This is a place to discover one or more hints on how you can make your product stand out (in terms of aesthetics).
Actually, Behance is owned by Adobe – it serves as a social media platform for the American top software developer, Adobe. It is also possible to engage with designers and creators that have the most intriguing designs.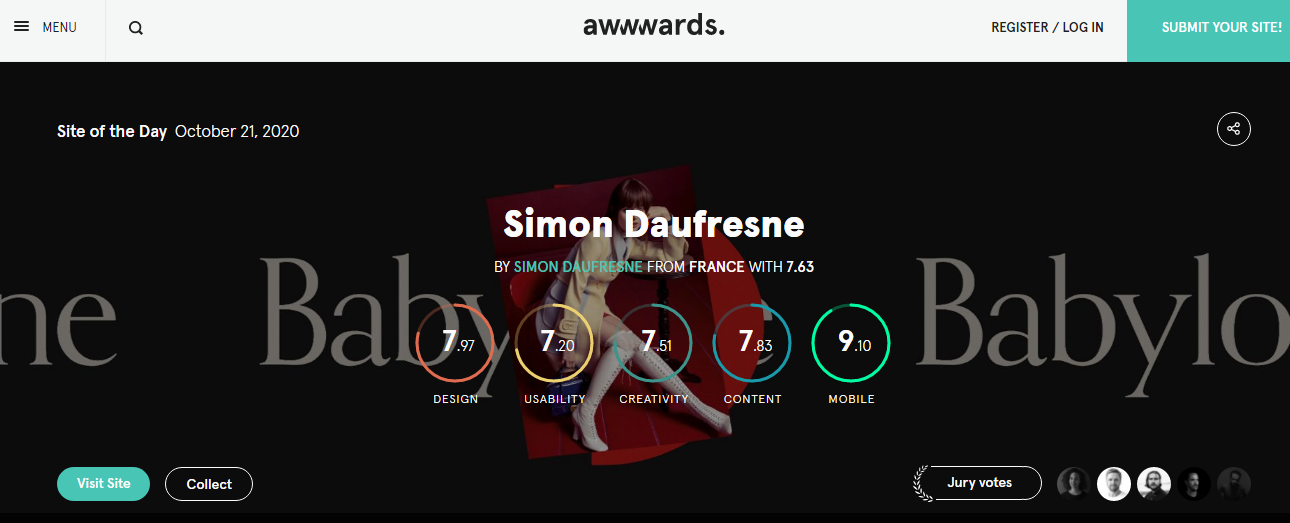 You probably may not have heard about Awwwards, but it is one of the best platforms to find inspirations for your new product launch. Awwwards can also help to promote your product after its launch.
It has been existing for a while now and provides a lot of resources. On Awwwards, you will only discover the best design projects from various creators.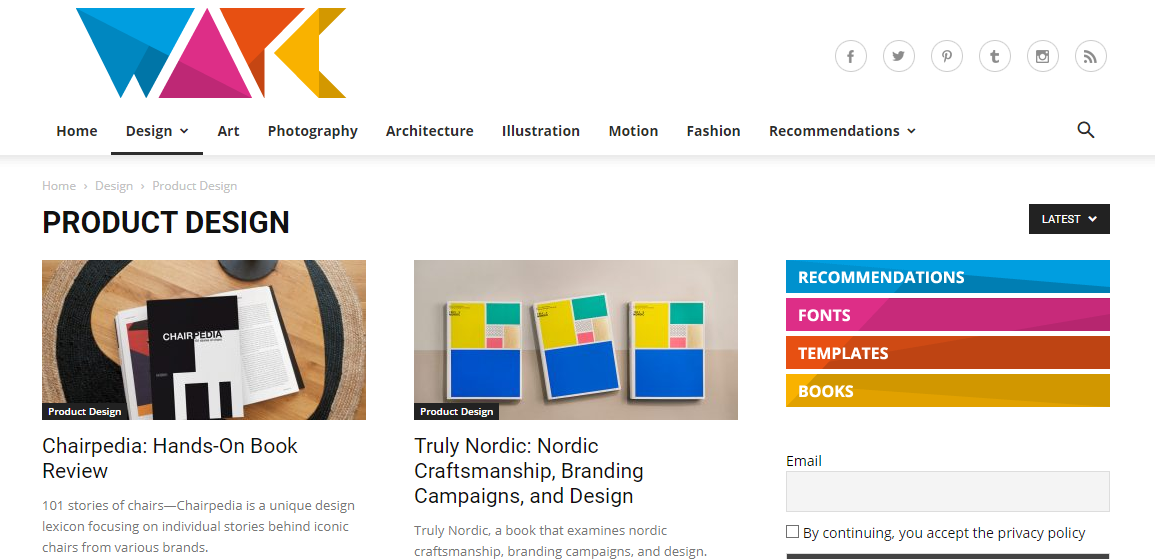 Actually, this online magazine publishes lots of resources for designers and creatives to derive inspiration. We And The Color feature trendy templates, designs, downloadable fonts, etc. It is one of the places to find product design inspiration.
You can sign up for the newsletter and keep an eye on everything that matters about product design.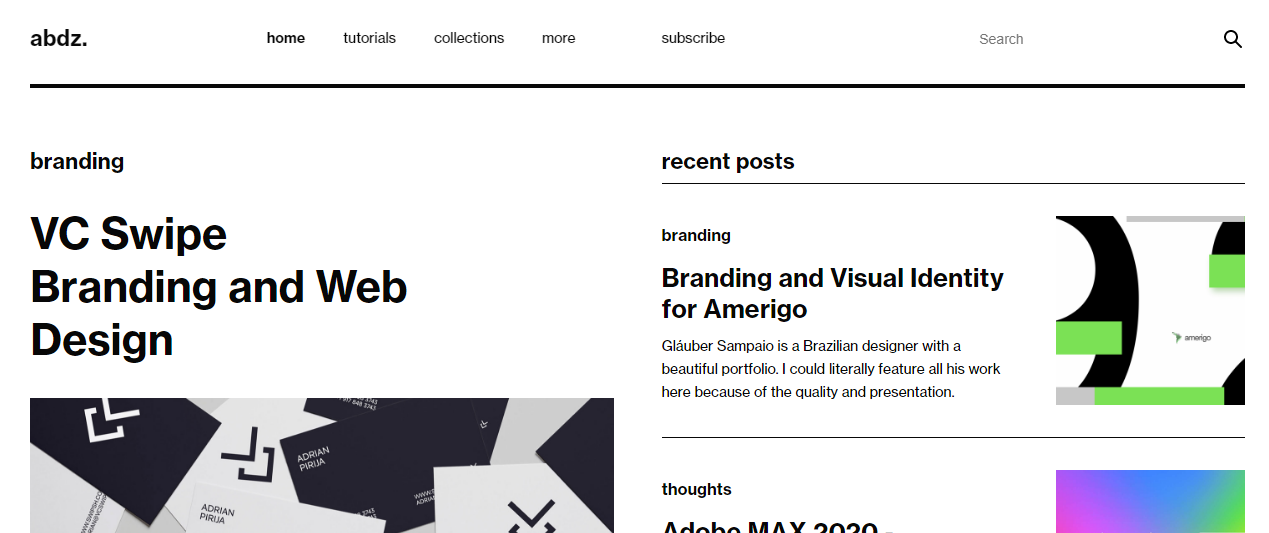 Abduzeedo is a place to discover daily design inspiration from creative writers. It is a multi-feature website to read up a lot of stuff that'd prepare you for your latest product launch. Abbreviated Abdz, Abduzeedo provides detailed tutorials on how to accomplish different design tasks.
12. Pinterest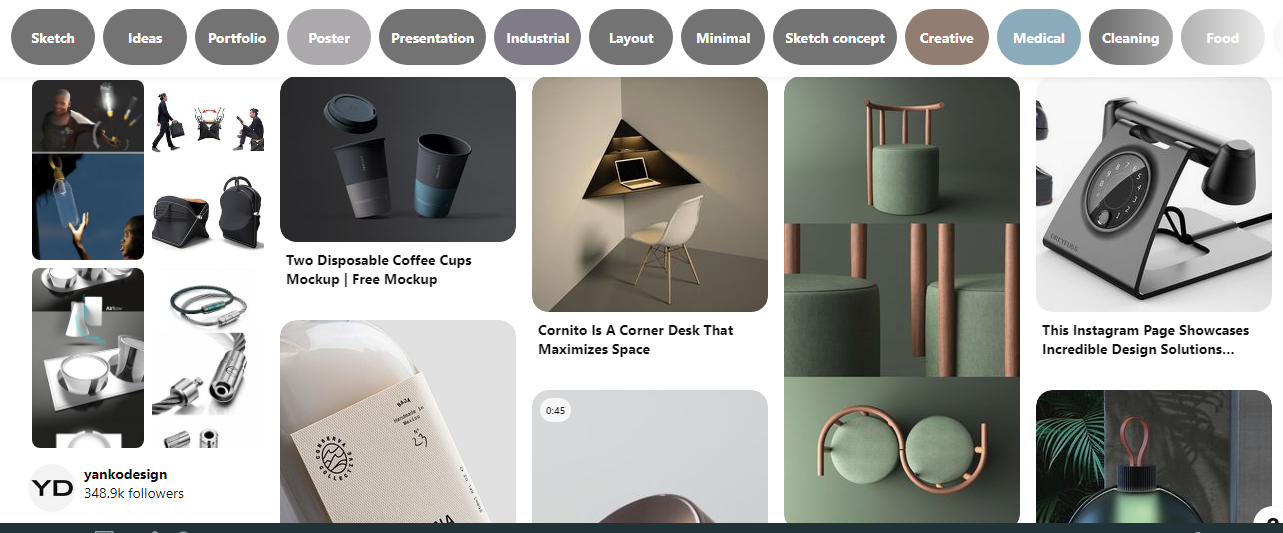 Lastly, Pinterest is one of those best places to discover daily insights on how to go about your new project(s). It is home to millions of inspiring images, GIFs, and clips regarding different purposes. On Pinterest, you will find product design boards with lots of information concealed into images.
Summary
These are the twelve (12) ways/platforms where you can derive real inspiration to accomplish your product design. Interestingly, these platforms are accessible to everyone irrespective of their physical location. You can even use a good SaaS hosting VPS for your tech startup. This is to ensure there's little to no downtime for you even if the product  launch goes viral.