If there is a piece of technology that has taken over the world in recent times, it's Artificial Intelligence. As lives get busier and the need increase, AI is helping the modern man to get done with things. Mobile applications have been in use for a long but the use of AI in these apps is new. From a mobile arcade game app of 1997 to modern AI-incorporated apps, a long journey has been covered. These AI apps are revolutionizing the use of mobile phones. Not only this, the daily lives of people have changed so much since these apps became popular. From communicating to grocery shopping, AI apps are everywhere.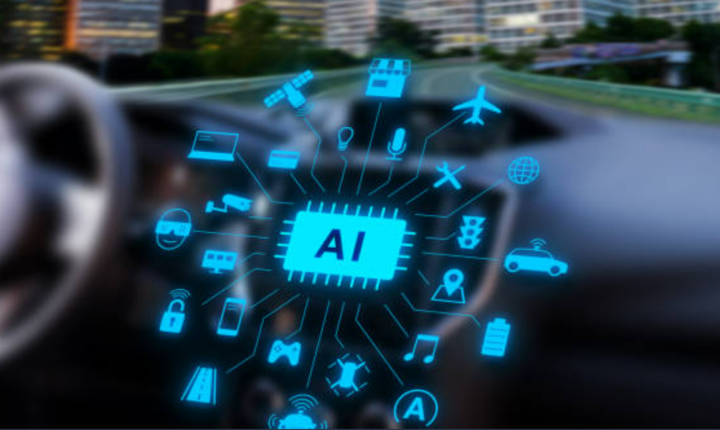 After all, AI apps are designed to carry out human-like tasks so that people can be facilitated. To get an even more advanced advantage from these apps, make sure that you connect them to a reliable internet connection like Windstream Internet. Your tasks will get easier when the internet remains fast and stable all the time. You can even contact Windstream customer service for its super-fast internet plans at pocket-friendly prices.
With that sorted, Let's take a look at some of the top AI Apps of 2022
1. Alexa by Amazon
Alexa, write this blog, please! Well, Alexa didn't do it for us but can do lots for you, that's for sure. Presenting to you one of the most popular AI apps in the world, Amazon Alexa, which has become a household name. A leader in voice assistants, Alexa is compatible both with iOS and Android. By using your voice, you can do lots like entertaining, scheduling, calling, or finding information.
One of the major reasons for its widespread daily use is speech-to-text conversion. When you say a command, it converts it to text and carries out the action. When you connect Alexa to other Amazon-powered devices, you can do advanced things like controlling your car through the phone. Now isn't this an amazing use of Artificial Intelligence?
2. ELSA
No, this is not the Elsa from Frozen. It's an AI app that helps with learning. ELSA stands for English Language Speech Assistant. It is an extremely helpful app that assists users in increasing their vocabulary, correcting grammar, improving spoken English, and reducing accents. People who are preparing for exams like IELTS, TOEIC, and TOEFL can take help from ELSA.
The AI technology sitting at the heart of ELSA analyses users' speech for different points. Based on predetermined learning schedules, ELSA replies with exercises that improve the mistakes. Although the AI is very advanced in it, the interface is very user-friendly. The team at ELSA states that the app can pick up mistakes with 95% accuracy. It is currently helping over 1.5 billion users in learning English.
3. Siri
Developed by Apple, Siri is the oldest personal assistance AI app. Apple's entire ecosystem is being operated in a smooth manner, thanks to the AI technology of Siri. It was first developed in 2014 for the iPhone 4s series. Since then, Siri has never looked back. With the late iOS 16, Siri's functions have been improved immensely. You can make calls, send messages, answer questions, and much more with Siri.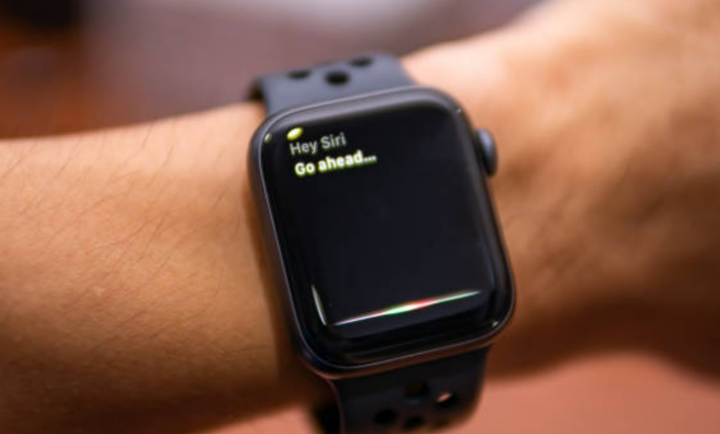 It can also operate with online services. This happens due to it recording user data such as customer preferences, history, language, and FAQs. All iPhones, MacBooks, and MacPros have Siri pre-installed. It is not available on Windows and Android.
4. Socratic
As clear by the name, Socratic is an AI app that is specially designed for students and others who want to learn. Recently acquired by Google, this app can be really helpful for those who want to improve their math and homework in other subjects. The subjects covered by the app include math, science, social studies as well as literature. One feature that stands out is that when you upload a picture using the app camera, the AI in Socratic can scan it.
As it does this, the app then explains the concepts. The app also uses text and speech recognition. Socratic is available both on android and iOS and is also compatible with iPad. Both companies have data that shows that the app is doing amazing on both platforms.
5. Replika
An app that can be helpful for someone who wants to fight their loneliness is Replika. It is one of the finest AI-based chatbot apps. Replika is like a virtual friend that will be with you like a human friend. This can be very helpful for people who find it difficult and awkward to make a real like friend. You can find a human-like friend through Replika and also can have a conversation on a wide range of topics.
Based on your fed preferences, it can talk about topics of your interest. You can share the happenings of your day and get an appropriate reply. The app constantly keeps checks the quality of the conversation that you have with assistance. This is done to make the future experience better.
6. Youper
This AI app is actually a meditation program that promotes better mental health. Users can have brief conversations through this app. This helps them in maintaining and keeping a check on their mental health. The option of a custom meditation service is also available.
User can also track their feelings and mood through Youper. Several other methods have also been utilized by the app to help people with a variety of mental health issues. The app is receiving applause and recognition worldwide.
Conclusion
In the era of Artificial Intelligence, these apps can greatly help us. From normal everyday tasks to keeping one's mental health in check, AI is everywhere. These apps can make lives easier if used in the right way.