There are so many jobs to keep up with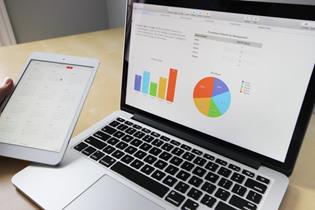 when you run a business that it can be overwhelming and feel never-ending. It's easy to get so busy focusing on the day-to-day operations of making sales and dealing with customers that you miss out on addressing other just as important but less obviously urgent tasks, such as financial ones.
However, many ventures close or have to get sold each year because of cash flow, taxation, or other financial issues that could have been avoided. To help you keep your organization flowing well, you must pay particular attention to financial matters, even if this is an area you don't feel confident in. Thankfully, we have many excellent tech tools that make the job a little easier these days. Here are some ideas for the types of software programs to have in your arsenal.
Accounting
The days of having to manually enter every single amount into a paperbound ledger and reconcile accounts by investing the time to do so have gone. Today, excellent accounting software that's affordable for solopreneurs and small businesses, not just large corporations, takes a lot of the grunt work out of bookkeeping jobs. Online solutions like QuickBooks, Xero, and MYOB can integrate with bank accounts and handle expense tracking tasks for many automatic uploads and sorting processes.
Accounting software can create, send, and follow up on invoices and alert you to accounts past their due date, and sort out the automation of billing and recurring payments. You can use these programs for client and vendor contact management, quoting, and creating estimates, for tax preparation, and payroll processing. The systems work well with mobile devices like tablets and smartphones and allow multiple-user and remote access to boot.
Expense Management
You might like to utilize a specific expense management tool if your company has a lot of receipts to deal with every week. There might be meals, accommodation, and mileage to account for, as well as purchases of stationery or things for events that need to get reimbursed, among other costs. Many employees will be on the go, collecting receipts while out and about, and often even interstate or overseas.
Monitoring and uploading such expenses should be as quick, easy, and user-friendly for all parties as possible, and current software tools make this a reality. Choose products that integrate with your accounting software, are scalable as your needs grow, and provide a fundamental spend analysis at a glance.
Quality spend management software will also work well on mobile devices. You want your team members to be able to take photos of receipts or upload Apple Pay or other digital wallet mobile payments right away when traveling, rather than having to wait and try to reconcile expenses at the end of the month. Doing these tasks on the spot makes it less time-consuming and stressful and more accurate, too, since people won't forget what different costs were for.
Budgeting
All business owners and managers need to utilize budgets to keep cashflow and other financial matters in hand. While you can scribble one out on a napkin or spare piece of paper if you want, it pays to utilize helpful budgeting tech tools. These can be accessed by as many people (such as partners, investors, lenders, and staff members) as you want to let see the information, and from anywhere in the world.
Software programs make it easy to see how you're tracking and to get an idea of your financial position in real-time at a glance. You can also create separate budgets for different areas of your organization and get these products to run reports for you whenever you need them. See if you can integrate budgeting tools with your accounting program, too, to ensure inflows and outflows stay updated and correct.
Knowing what money is coming out and going in every week is crucial to managing cashflow effectively, planning for the months ahead, and spotting potential issues before they become big problems.
Payroll
Payroll is often a time-consuming process that many entrepreneurs dread doing when they have so many other jobs on their to-do list. It's such a critical task, though, that you can't afford to delay in processing payments and upset your staff or make errors along the way.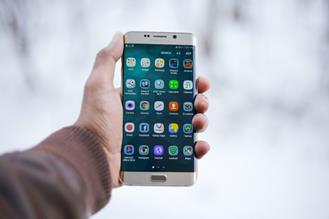 Happily, payroll management and HR systems can eliminate costly inefficiencies and free up some of your valuable time.
Programs can make it simple for you to accurately process payroll, payslips, bonuses, and superannuation payments, plus calculate and automatically pay various payroll taxes. Most tools will integrate with accounting and timesheet or other storefront tools, too, which is an added bonus.
You might also like to utilize tech tools to streamline financial matters such as inventory management, time tracking for billing, taxation matters, and payment transactions. Always research products carefully to find the best options for your firm's specific needs. The sooner you start to use some helpful programs, though, the sooner you can spend more time on other things.