My break from posting smartphone related tweaks and hack is over. Hence my choice to give you this easy fix for password and pattern related problems on your android devices.
Funny enough, the number of persons using the tecno, infinix, itel, and gionee android phones seems to be going higher than the ones using other brands of high-end Android phones. This is proven also by the number of persons that has been on my box daily asking for one tip or the other, all using the MTK-powered Android devices.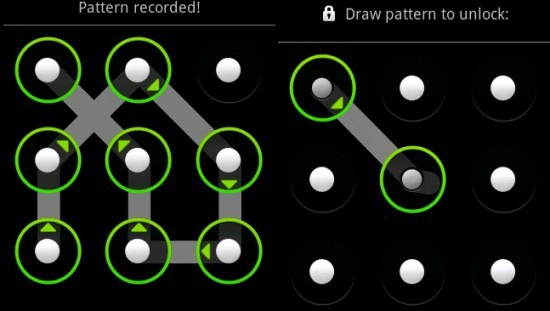 Image credit: google images
Today I want to personally give a guide to lift yourself from all those forgotten password, lost email details and/or pattern issues on all android phone brands irrespective of whether tecno, gionee, samsung, sony, itel, infinix, lg or whatsoever brand name.
Bonus Tip : Download some special "file managing" apps that will help you backup all apps and games to your external sd card or cloud servers to prevent data loss in case of likely future password related issues.
Syncing your android phone data with that of google server or dropbox will always give you an edge and painless advantages for when there's the need to format your android phone, tab, phablets and other android devices.
Recover your Forgotten password or pattern by the use of gmail or your google account
This method works for all android phone's brand and does not require data or internet connection to work.
While few android users prefers locking their phone with a code, the majority of us uses security pattern which could be difficult playing around it when forgotten, this is when your gmail or google account comes into play.
After being greeted with this awful message "you have incorrectly drawn your unlock pattern 5 times " or "too many wrong pattern attempts" or worst still you aren't getting any prompt but knows that you have forgotten your pattern and even in most rare cases a pattern security access was set up by your younger ones without your consent.
Here is how to fix them up quickly!
tap the "Forgot Pattern" to bring up google account options.
enter your gmail or google account details in the provided boxes and hit the "Sign in" button to unlock your phone or tab.
setup a new security lock or pattern that you can easily remember.
Must Read: Full-Screen 3d Games that will run smoothly with tecno android phones
Recovering your Forgotten Password or Pattern on Tecno and Gionee Android Phones
The google account recovery option works for all android phone and devices at all irrespective of the brand, it is exactly the same for this hard reset option, just that tecno, gionee, infinix and other Chinese android  phones uses separate keys combination to get into the recovery menu. Here is what to do if you ever get stocked on the prompt screen on forgetting both your pattern and google accounts as a tecno  android user
==> Switch your phone  off
==>press and hold the volume up + the power button almost simultaneously for about 5 seconds (while still holding the two) until it boots to recovery mode (recovery menu)
Bonus tip: you can also release the power button while keep pressing the volume up button until that very reset menu appears.
==>select wipe data using the volume up and down buttons
==> select yes by pressing the menu button
==> press "reboot now" to get your android device back to its factory default
Bonus Tip : Use the steps outlined in the beginning of this tutorial to back up your games, apps, settings and sundry so as to get them back easily by simply logging into your google or gmail account after a full format, hard reset or factory default restore depending on what you address it as.
also see: A web review of tecno n7 , Gionee Infinity & Infinix X450 Android Phones
Recovering your Forgotten Password or Pattern on Samsung and other android phones
Every other android phone brands like the huawei and zte will work just fine by following the two tips above, but in the case of slight differences in the keys combination for getting into the recovery menu, you can try this one to get your ass outta that ugly action screen prompt. Huh!
Now follow my tutorial below;
==> Power off the phone
==> Press and hold the Volume UP + Home (or center) button
==> while holding the two keys above press the Power button until the phone vibrates
==> Keep holding those keys till the Android logo appears —> now release your hands from the buttons
==> Select Wipe data or Factory reset with Volume down button
==> Press the power button to accept your selection and click yes to perform the action
==> press the power button again after the format action to restart your phone
 further reading : https://www.3ptechies.com/forum/mobile-phone-unlocking-inlcuding-blackberry-jail-breaking-rooting-etc/techno-t3/msg3322/
Bonus Tips for Recovering your Forgotten Password or Pattern on other android phones:
If the tips above didn't work for you, it is certain that your brand uses other key combinations to bring up the recovery or reset menu .
Now if you are here, try these other combinations below to see if they work for your brand or drop your comments below for more troubleshooting options.
Here is the other key combinations to explore
==>  Volume Up + Camera button
==> Volume Up + Home + Power button.
==> Volume Down + Power button.
==>Volume Up + Power button.
==>Home + Camera button.
==>Home + Power button
==>Volume Down + Volume Up + Power button.
Software Option (Remove Android Pattern Lock without Losing Data)
There are both free and paid tools that lets you remove passwords/patterns on locked Android devices without losing your data. The most popular among the paid tool is Wondershare dr.fone screen password remover while Android Multi Tools is the100% free software option.
Android Multi Tools is a small windows utility software for removing Android pattern lock without losing your important document and files. It is free and comes with these features:-
Easily unlock pattern lock without deleting data.
Can remove screen lock from lots of rooted Android devices.
Can reset gmail login request after trying too many wrong details.
Directly enter to the fastboot mode of any Android device without those annoying key combinations.
Quickly wipe or reset your android device in just a few seconds.
Can also bypass Gmail account prompt from your Android device without knowing older details.
How to Remove Android Pattern Lock with Android Multi Tools
Ensure that the correct ADB driver is installed for your device.
Download Android Multi Tools tool from here or their official repository at d-h.st/rCh.
Unpack it to a folder you can easily locate (or to a desktop folder in most cases).
Connect your phone and press 1 (from the software option) to confirm it is connected correctly.
From the options, press 2 for pin, password or face-lock and 3 for pattern lock.
Allow the phone to reboot and complete the Android screen password removal. Remember to type window or anything else if the password prompt ever comes up again.
What More?
This is the much I have for today and believes that it would greatly help for all your forgotten pattern and lost password issues.
Is there anything else, you'd like to ask about gaining access to an Android device that you can't remember the pattern/password?
Please do ask us below. We can also help with specific android questions and Android error fixing in general. Do use the comment form section below to talk to us about all your Android pattern lock challenges.