Today, you'll learn how to use MobileMonkey WordPress Chatbot Plugin to Improve your Business Marketing Goals by over 200%. It is a straightforward guide on how to boost your digital marketing in 2019 and beyond with MM WP-Chatbot Plugin.

Chatbots are one of the most commonly-used automation methods out there. Among them, MobileMonkey should be your go-to Facebook chatbot builder for your business. It provides various ways to implement it in your business marketing.

One of those ways is the WP-Chatbot plugin for your WordPress website. Here's how to use it well to achieve your business marketing goals in 2019 and beyond.

Customer Service and Interaction
This is the main reason why most entrepreneurs would want to have a chatbot. The MobileMonkey WP-Chatbot plugin can accommodate customers who visit your website.

It provides much-needed reprieve for small customer support or sales teams. MobileMonkey can take the simple and most common inquiries your company tends to get.
If the concerns are more complicated or particular, it can be elevated to live chat support. You can then take over and deal with your customers from there. Of course, that means the plugin must be configured to come off as natural as possible.

The good thing here is the more the plugin is used to interact with customers, the better it gets. You also get to engage with customers, which would then increase their engagement with you.

MobileMonkey is ideal for reaching out to customers, making them feel closer to your business.

Market Analysis and Research
As more customers interact with your chatbot, the more data you get to collect. Market analysis and research are crucial processes for any business that's looking to grow.

Whether you're figuring out what to sell or what direction you want to take your content, the MobileMonkey WP-Chatbot plugin can be configured to gather data for you; thereby boosting your business astronomically.

It can track purchasing patterns, customer profiles, and many other things. That data can then help you understand more about your market and where you can go next.

Lead Nurturing and Sales
When users interact with a MobileMonkey chatbot, they are added to your contact list. That makes them leads who are open to further engagement and marketing.

That then increases your chances of converting them, turning them into actual customers. When configured well, you can even make MobileMonkey sell products for you.

It can interact with customers to help them find the right product. That can even lead them to check out right from the chatbot. That means your chatbot can be a part of your sales funnel. That helps make the conversion process more effective and efficient.

Once you get the hang of this, you can go further by adding more stuff to it. A good example is having a loyalty program linked with using MobileMonkey to buy products.

MobileMonkey can help you with Facebook messenger marketing, sales, and customer support in just one package. Of course, you don't want to make it incessant and annoying by having those leads spammed. Make sure there's a reasonable interval in between engagements with each lead.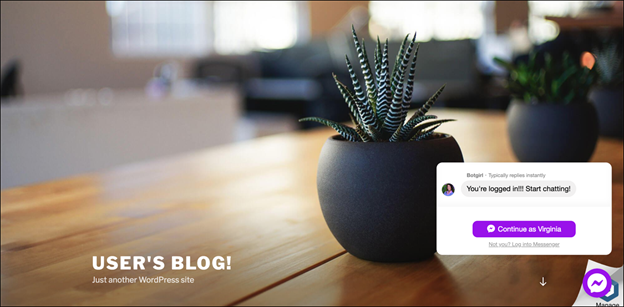 Chat Blasting as Proactive Customer Interaction
One of MobileMonkey's best features is its chat blasting system. It's a boon for pretty much all forms of digital marketing due to the efficacy of chat marketing.

Chat marketing has been found to be more effective than email marketing in various ways. Chat blasts get better open and click-through rates compared to email newsletters.

Most businesses employ passive customer interaction, waiting for people to talk to them first. When a person sends a message to you via website chat (using MobileMonkey WP-Chatbot), you can get their contact details and later on send them a message using a Chat blast.

With MobileMonkey's chat blasting feature, you can initiate the conversation quickly. Chatbots are ideal for reaching out, as long as you have the right strategy. Start small like asking if the customer needs help or what they think of your service.

Once they engage with you, it can then be gradually escalated to nurturing that lead. Just be sure not to cross the line of spamming, so it has minimal impact on your reputation.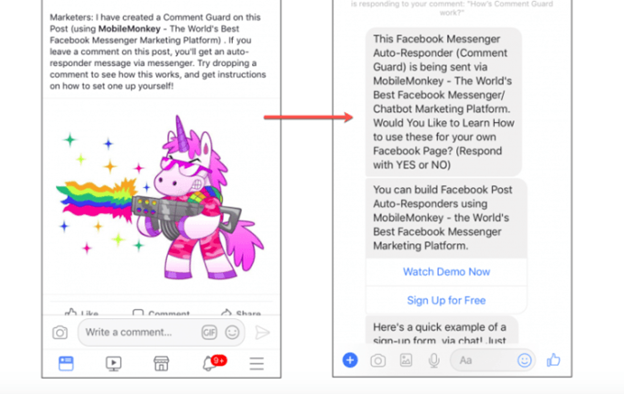 Team Management and Organization
Digital marketing usually means stuff like SEO, advertising, content, and so on for most people. However, digital marketing also has a lot to do with team performance.

The marketing team is central to your marketing strategy since it's all about the execution. Getting all team members on the same page is crucial to marketing success.

The MobileMonkey WP-Chatbot plugin provides ways to track what everyone is doing. It also helps them stay up to date with what everyone else is doing.

This is especially useful for remote teams that need every bit of edge they can get.


Personalized User Experience and Ads
Majority of customers prefer their user experience to be personalized to them. The chatbot can be used to help customize it through a series of questions.

As customers interact more with the chatbot, it can change things up as they go. The chatbot can then ask for more details for a more personalized experience.

It can also personalize the ads shown to them, featuring products they're most interested in. This is targeted marketing at its finest, letting you really home in on what customers really want.

Gathering Feedback
Chatbots are great for reaching out to customers with simple questions. That makes them useful for gathering feedback about your website or business.

You can learn about whatever may be right or wrong on your end through this. Have your chatbot reach out with a survey to actively get more relevant feedback.

Some may be willing to have their opinions heard and can appreciate being asked about it. You can find out things like why people leave your website without purchasing or engaging.

Maintaining Online Presence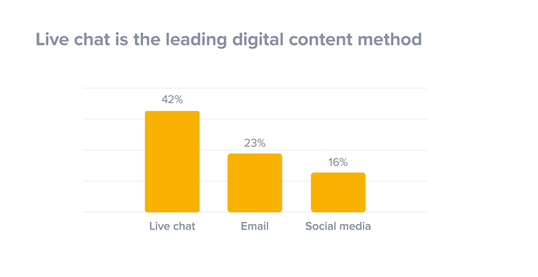 Mobile messaging has become the primary means of communication for most people. That means that the attention of most people is now on messaging tools, so you should be there too.

Like maintaining your presence in social media by posting regularly, the same can be said in chat. MobileMonkey lets you easily maintain that presence in Messenger through various means.

Whether it's chat blasting or simply engaging with customers, it can help you stick around. The more active your business is in that platform, the more visible you can be. Of course, that visibility then leads to greater potential in leads and sales.