Setting up your new office, and you're looking for some cool gadgets to beautify your office wall or desk? Of course, there are many cool tech gadgets, from fancy tabletop calendars to mouse pads, portable clocks, smart pens, and so much more.
These gadgets can help to improve productivity, work efficiency, and focus or make you feel more relaxed while at work. You don't need to be tech-savvy to familiarize yourself with these gadgets; they're intuitive and safe to use in workspace environments.
Note: These gadgets do not replace the standard specific workspace tools/equipment (such as PCs, printers, scanners, etc.) needed for the type of job you do. They are just mere add-ons you may find useful.
The 10 Coolest Tech Gadgets For Your Workspace
Here are some super-interesting tech gadgets you could add to your office workspace in 2022 and beyond. They're listed in no preferential order as they serve different purposes.
1. Smart Mug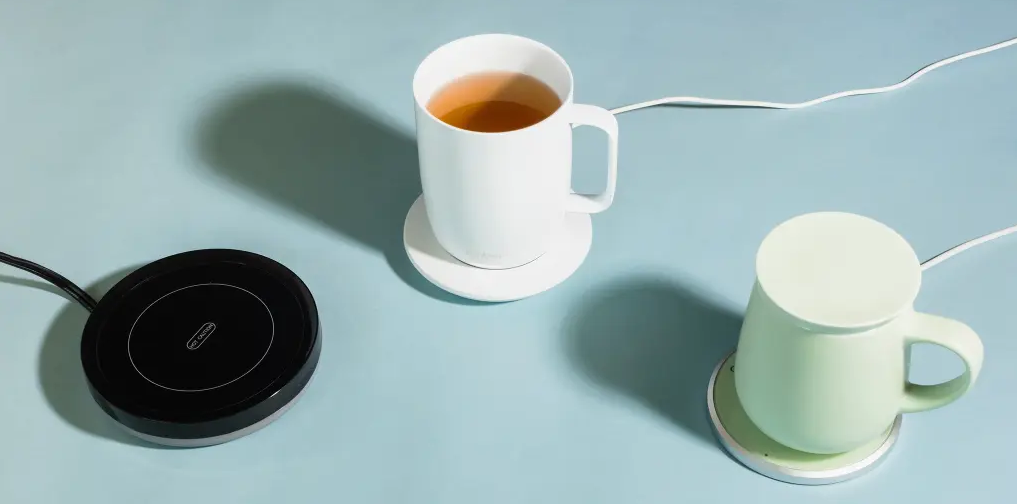 A smart mug is a cool gadget to have in your workspace, especially if you love drinking coffee pretty often. Smart mugs are controlled using the specified mobile app – where you can set the mug's temperature to keep whatever you've got inside warm, cool, or hot.
Interestingly, smart mugs are not so expensive; you can get them for below $20.00 on Amazon and other online stores. Also, they can be used to store any liquid at a specific temperature. With a smart mug, you'd never have a cold coffee again.
2. Cable Organizers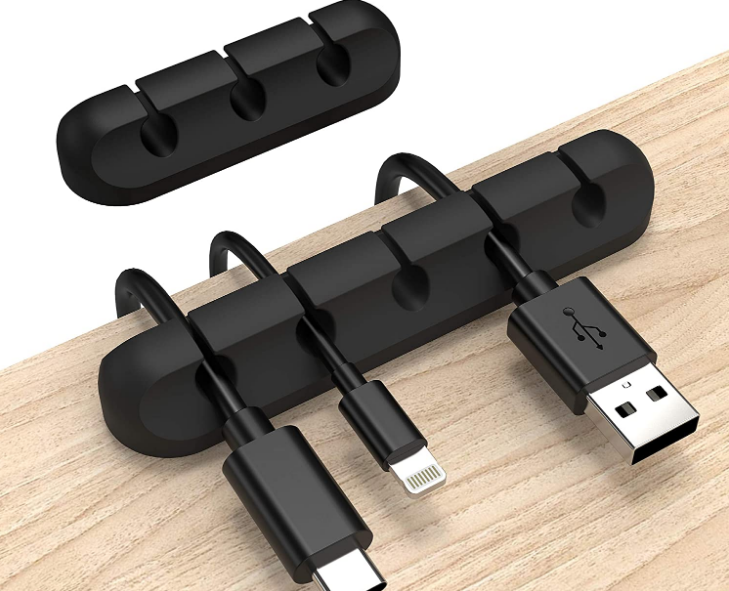 As unimportant as it may seem to many, cable organizers are really useful in every workspace. With a cable organizer, you can neatly arrange all your cables: data transfer cables, charger cables, and other cables being used within the workspace.
Cable organizers are cheap, and you can find them in online and offline office supplies shops. There are different types of cable organizers; some can hold up a maximum of four (4) cables, while others can hold up to 10 cables.
3. Air Purifier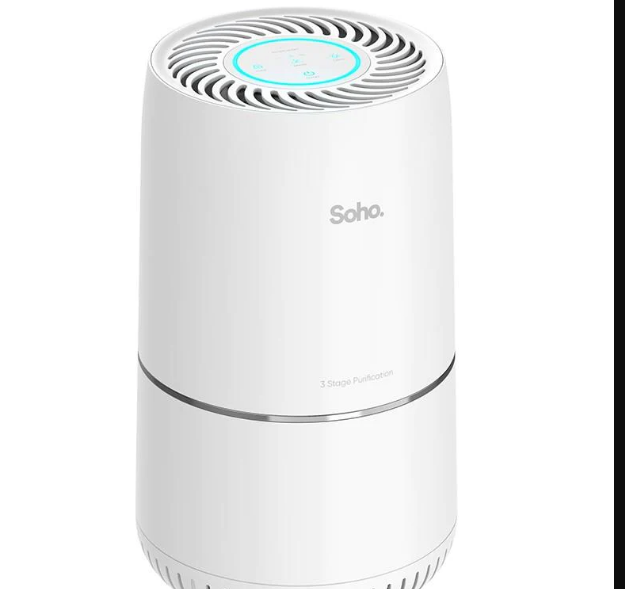 How about an air purifier? Yes, it's a cool gadget you can install in your workspace to ensure that everyone breathes fresh, pure air. Air purifiers help to refresh stale air in any indoor environment, thus, reducing the chances of health issues caused by indoor air pollutants.
This is not just a "cool" gadget, but it is quite an important office equipment, especially if you, or your worker(s), suffer from critical medical conditions such as asthma. Air purifiers come with different features, are available in different designs, and support different functions.
4. Smart Water Bottle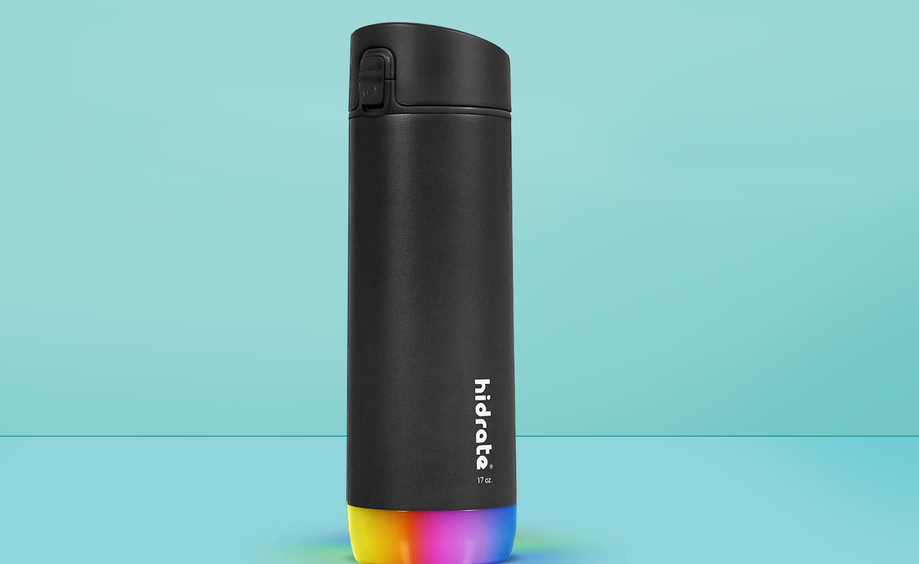 It's important that you always stay hydrated – the benefit cannot be overstated. Unlike regular office water bottles, smart water bottles sync with a mobile (installed on your device) to track your water intake.
So, you'd basically get alerted when the app thinks you need to drink some water, and you can also easily know how much water you drink in a day, week, or month.
5. Wireless Charging Mouse Pad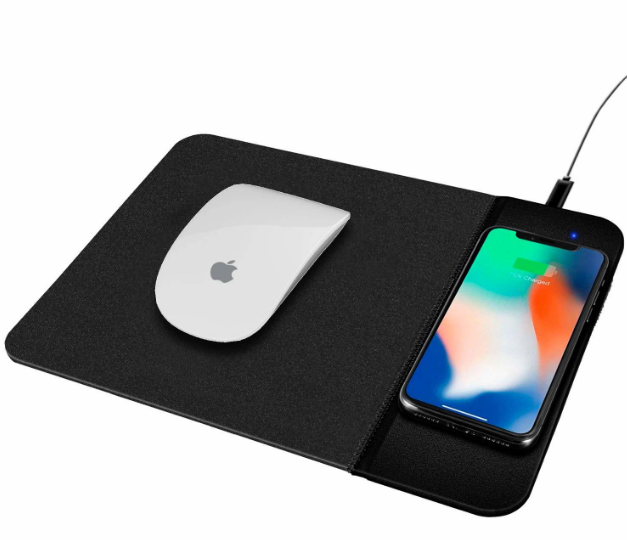 How about a mouse pad that can charge your mobile phone wirelessly? Sound great? Yes, there are such mouse pads. They are a bit wider than typical mouse pads and integrate a wireless charging adapter for phones that support wireless charging.
Well, some of such mouse pads are designed to charge only "rechargeable mouses." So, when buying a wireless charging mouse pad, look through the features to ensure that the model you're picking also supports wireless phone charging.
6. Tabletop Portable Air Conditioners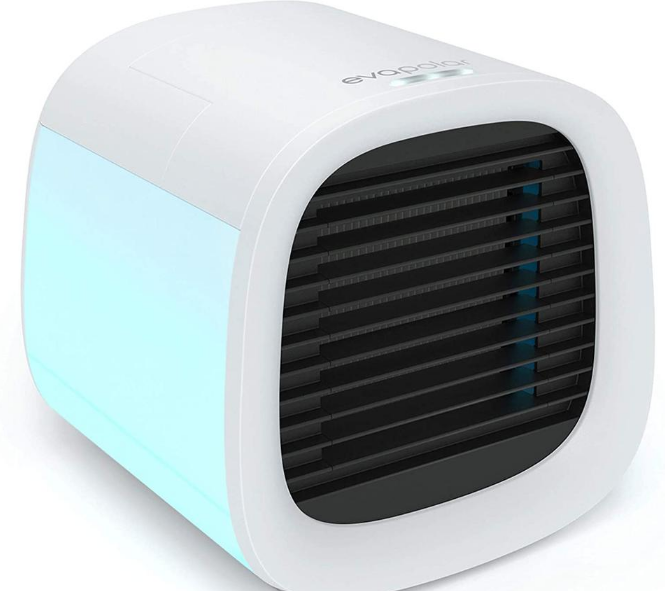 Well, you should think of this if you do not have a standard air conditioner installed in your office or workspace. Tabletop ACs do not use hoses like typical air conditioners, yet they produce cool air (but also not as cool as a standard AC would produce).
These portable evaporative air conditioners often integrate air humidifying functions to make the air you breathe safer and neater.
7. Vintage Desk Lamp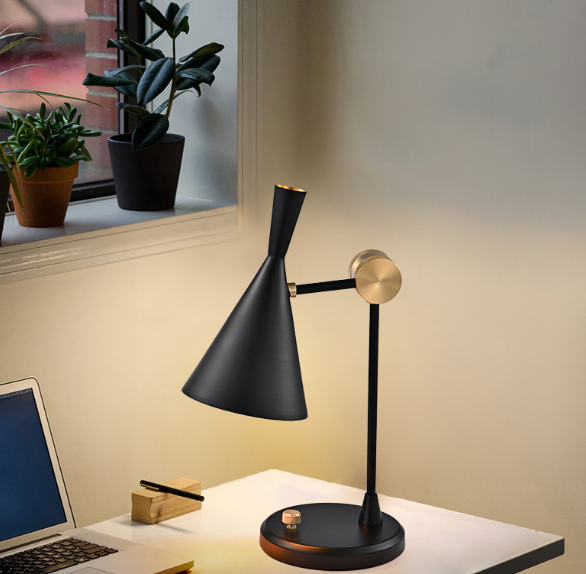 A beautiful vintage desk lamp on your table can improve your workspace's interior aesthetics. Desk lamps are available in different colors, designs, and brightness levels.
The lamps are typically rechargeable and can last for quite a long time after each charge. You can find a good one below $20 in offline and online stores. These lamps don't just add beauty to your workspace; they produce sufficient lighting for some specific activities.
8. Office Desk Calendar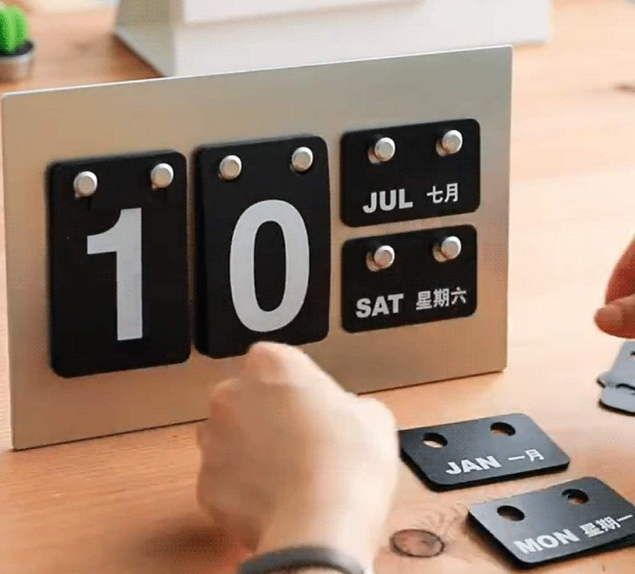 Well, not everyone may fancy them these days, but office table calendars are still a thing, and they have modernized to appear smarter and better. Some desk calendars are designed to provide a small space – like a "cup" to hold up your pens or other smaller items.
Typically, it costs less than $5 to get a stylish office desk calendar that "rocks."
9. Smart Pen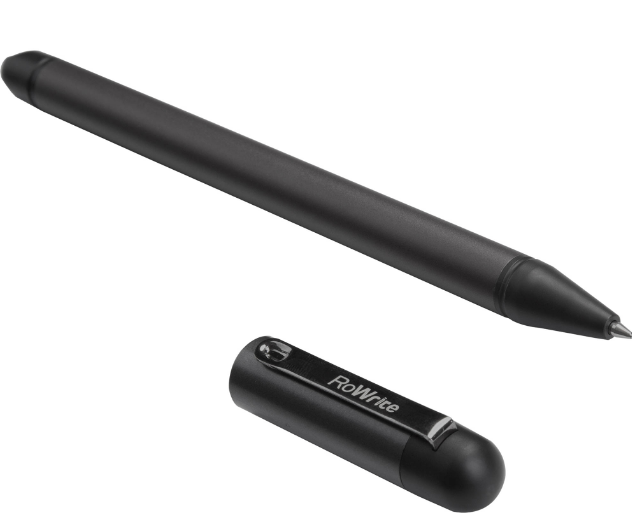 Smart pens make writing easy and interesting. A smart pen records handwritten notes and stores them in integrated/external storage. Some smart pens integrate other useful functions such as Bluetooth connectivity and voice/video recording.
Also, some smart pens may only work on specific surfaces. They are available in different designs and at affordable prices.
10. Portable Digital Clocks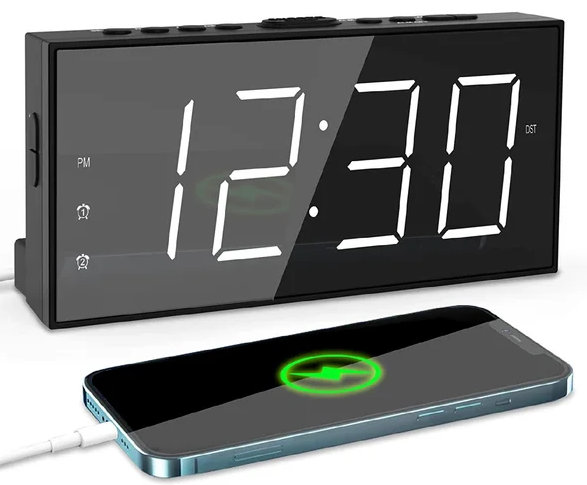 There are several varieties of portable digital clocks, and you can get them at very affordable prices in top online stores.
These portable clocks are stylish and would add to the beauty of your office/workspace. They are typically lightweight and do not take up much space. Digital clocks may support alarms so that you can set up alarms.
What More?
These are some of the coolest gadgets you can have in your workspace. Most of these gadgets do not take up much space, and they're pretty smart – so you can get more functions from them.