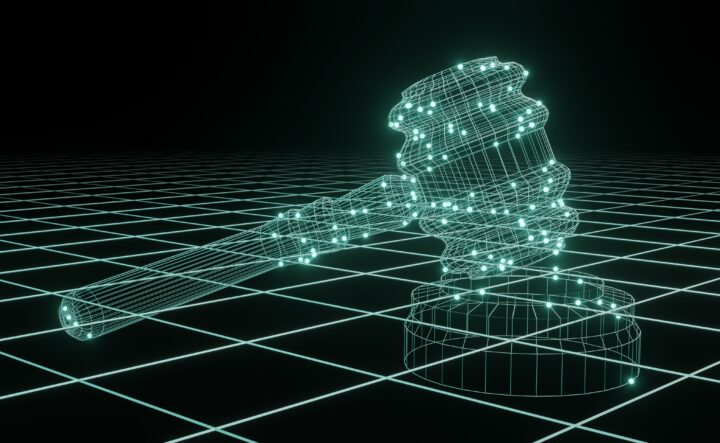 Whether it's registering a business, getting a divorce, making an accident claim, dealing with a lawsuit, or avoiding a penalty, there are many circumstances where people find themselves in need of legal advice. When this happens, it can be difficult to figure out what to do and where to turn to in order to get the help you require. For non-professionals, the legal system can feel extremely complex and labyrinthine, so navigating the maze of laws, institutions, and protocols often feels daunting, to say the least.
Fortunately, we live in a world where tech advances and the rise of the internet ensure easy and fast access to a wide range of information and resources, legal services included. That can help one get a bit of clarity when it comes to seeking legal advice. Despite being rooted in tradition, it seems that digitalization has finally managed to penetrate the change-resistant legal field, giving rise to a plethora of online legal services.
If you want to hire a local or regional lawyer, there are specialised sites that can provide support in this respect. If you're looking for free legal advice on a wide range of legal matters such as personal injury claims, medical negligence, and more, a visit to legalexpert.co.uk is all it takes to obtain the information you require. The range of online legal tools and services continues to expand as more people are getting familiarized with this new way of receiving legal assistance.
The growth of the online legal industry
Not so long ago, getting legal advice implied going to a law firm in person and talking to a lawyer or a legal professional face-to-face. There was no other way to connect with these services, except for phone calls. Nowadays, things are mostly done through clicks, emails, and messages, while phone calls and face-to-face meetings and reserved only for special situations. So, when did legal online services become so prevalent?
The transition to the online and the integration of digitally-based solutions happened slowly and progressively. For a very long time, law firms were reluctant to embrace technology and jump on the digital transformation bandwagon like most other industries were doing. But at one point, it became clear that the legal profession had to get with the times and start implementing innovative methods and services into their offering in order to cater to clients' needs and gain a competitive edge. That's how e-discovery producers, AI chatbots, virtual law firms and freelance lawyers that offer their services online came to prominence, leading to the development of the online legal industry.
The digitalisation of the legal field was accelerated in the past few years by the global health crisis. Due to the lockdown restrictions during the time, people had no choice but to turn to online self-help resources in order to address legal issues related to debt, family, discrimination, employment, and so on, and gain access to courts remotely. In doing so, both law firms and their clients became aware of the benefits that digital solutions provide, and the need to focus more on this area in the future.
Using online legal services tends to be a lot cheaper and infinitely more convenient than working with a standard law firm, and legal professionals are able to deliver high-quality services to a wider range of clients while reducing overhead costs and maintaining a healthier work-life balance. Therefore, the firms that insist on maintaining a traditional approach and refuse to adapt to the new normal can't compete with the new wave of tech-savvy professionals and law firms and will inevitably become obsolete.
Seeking legal support online
Although seeking legal support online is no longer a novelty, it does come with its fair share of challenges. Fortunately, it's nothing that a little preparation can't fix. The first thing you need to focus on is doing your bit. That means gathering all the documents and data that might be relevant to solving your legal issues and keeping them on hand in case the legal professionals you connect with require additional details about your situation.
Then you need to keep in mind that not all online legal services are created equal. Sifting through the options is getting more complicated as more law firms and legal professionals step into the digital realm. In order to ensure you enjoy the convenience, effectiveness, and all the other benefits associated with online legal tools and solutions, you have to do a bit of research. The tried-and-tested method of getting recommendations from family and friends can work just as well as it did when searching for brink-and-mortar law firms. It's also advisable to compare different services by getting multiple quotes from various providers in order to make sure you're getting the best deal. And don't forget to check reviews from previous customers as they can be quite telling of the quality and efficiency of their services.
If you think you've found an online lawyer that matches your criteria, you'll have to establish the preferred method of communication. Since there are various channels that you can use to keep in touch, you need to decide on both methods and schedules from the get-go. Otherwise, you won't be able to collaborate together successfully and that can translate into a loss of time and money.
Since you'll be handling sensitive legal matters over the Internet, you must ensure that none of the information you send or receive falls into the wrong hands. The digital space is brimming with hidden risks such as online fraud, malware, ransomware, phishing, and other types of cyber threats that you need to be aware of. Therefore, you need to educate yourself on online safety and check that the online legal services and tools that you intend to use are safe as well.
There's no denying that online legal services and resources come with a wide range of benefits which has led to their increasing popularity in recent years. However, since this is still a nascent branch of the legal system, you need to make sure you're able to use these services to your advantage, which is why proper preparation is required.