You don't need expensive software programs to visualize how you want your garden to appear. Many free software solutions allow you to create landscape/garden design plans even when you don't know pretty much about creating designs with specialized software.
Having a free landscape design software that provides you with many tools you would find in PRO software programs is something most homeowners and garden designers crave for. Whether you're planing out a deck, patio, or private garden, either of these software programs listed below can help you out.
The Best Free Landscape Design Software for Windows & Mac
Below are the top 10 free landscape design software programs for Windows and macOS computers.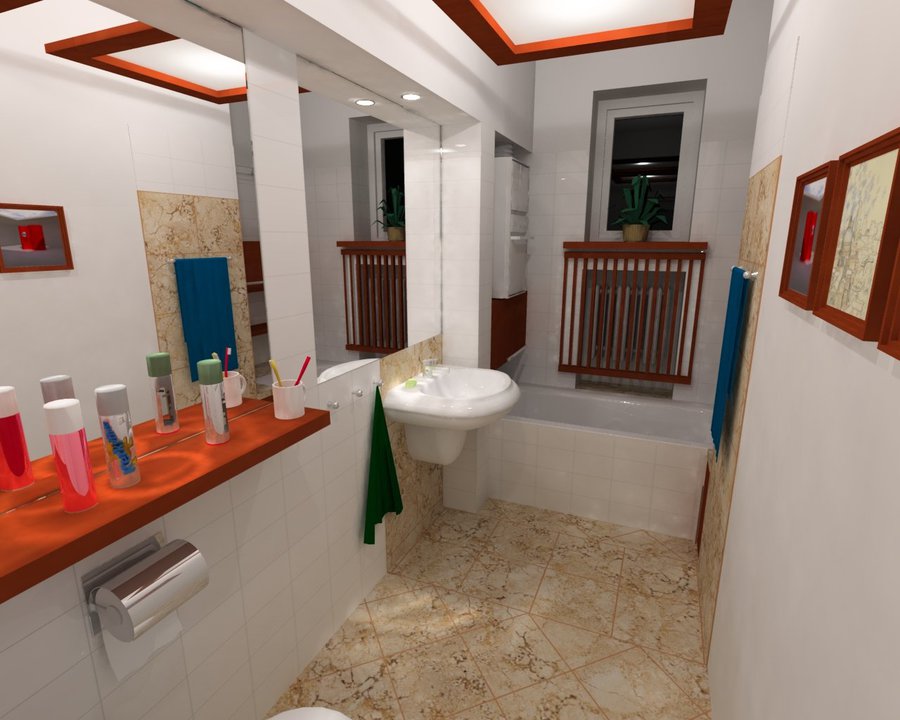 Kerkythea is a freeware that provides you with a bunch of tools to produce high-quality renders using physically accurate materials and lights. This software program aims to help virtually anyone to produce the best quality rendering as quickly as possible.
Its primary features include material editor, staging using the GL real-time viewer, editors, general/render settings, and more. This software serves as a full staging application for rendering your different models – including support for .3ds and .obj models.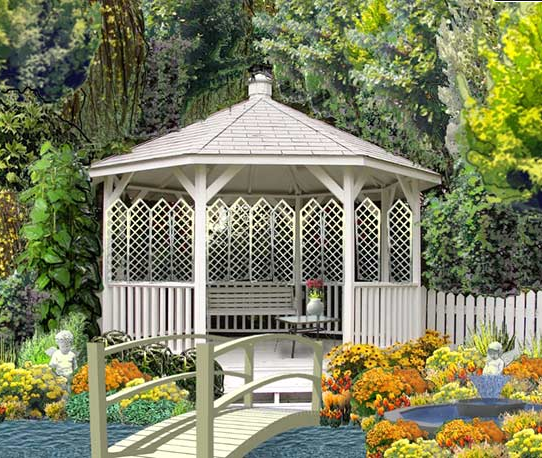 Plan-a-Garden is a free web-based landscape design tool developed by Better Homes & Garden. This tool is meant for homeowners and DIY home designers; it is entirely free to use and features a well-thought interface that anyone could understand. Because this app is "browser-based," it can be accessed on any device – all you need is a web browser and active internet connection.
With the Plan-a-Garden tool, you can visualize your remodeling plans before pushing them over to a professional. There are many tools available on this app, including a comprehensive database of plants and hardscapes. Users have the option to choose from dozens of structures and pre-installed templates.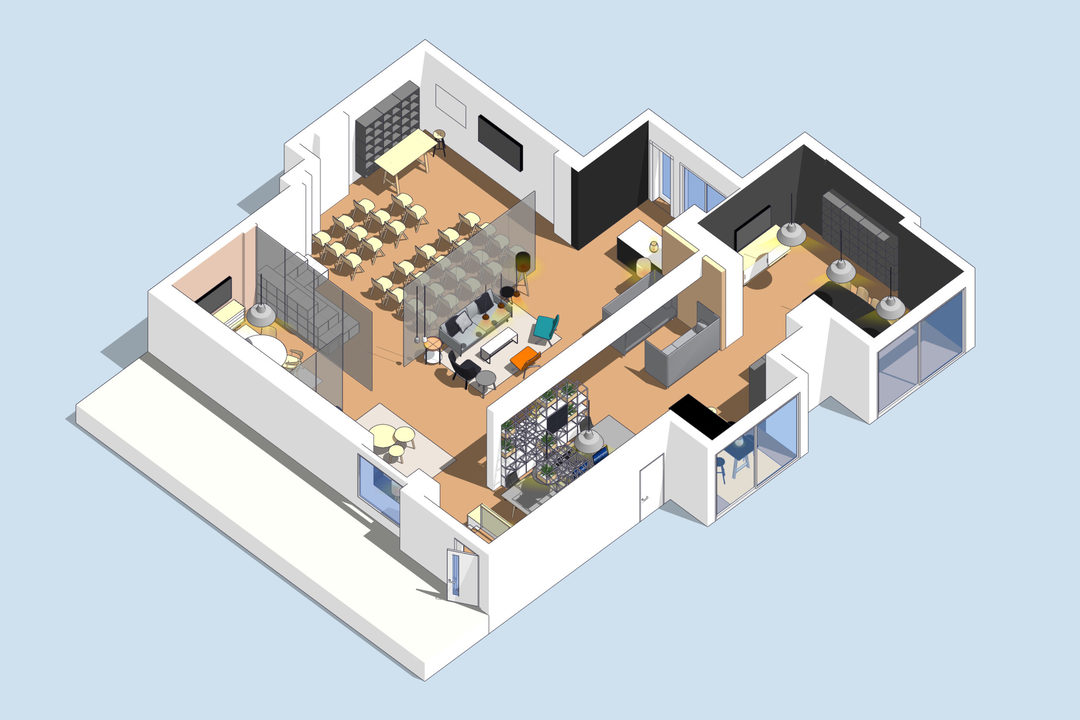 You probably may have heard of SketchUp – it is a popular landscaping software supporting external plugins. However, SketchUp is not entirely free; it has PRO versions offered at different prices, based on the features you want.
However, for a homeowner or hobbyist landscape designer, the free version of SketchUp provides a bunch of tools you will need to create stunning designs. This 3D modeling software supports a lot of tools, databases, and plugins; it is a comprehensive solution for both professionals and newbie landscape designers.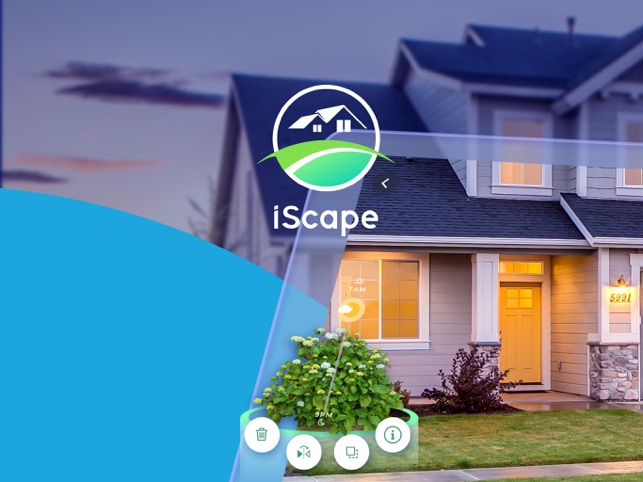 It iScape app is only available for Apple iPhone and MacBook systems. It is a landscaping app that boasts of several impressive features and ease of usage. This app is designed for both DIY Homeowners and landscaping professionals. The interface is intuitive and easy to understand.
iScape is currently only downloadable via the Apple app store for macOS and iOS. While the app is free to download, it supports in-app purchases for some tools you may need for professional designing.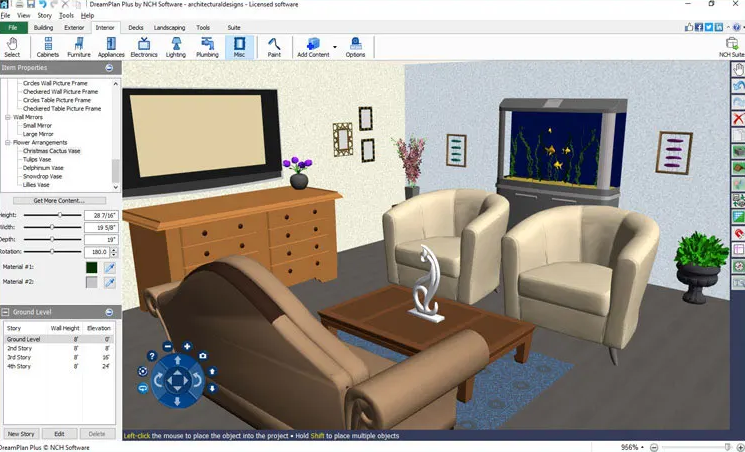 DreamPlan is generally a software program for creating stunning architectural designs. It comes with several features that make it ideal for making landscape & garden design plans. For example, the software includes tools that allow you to plant trees and gardens.
The software also allows you to reshape outdoor terrains, visualize new indoor or outdoor swimming pool design, import 3DS, STL & PLY 3D models, and much more exciting stuff. Simply put, just as the name connotes, DreamPlan lets you visualize your dream home with realistic 3D home models.
6. Showoff.com the Visualizer (Windows OS)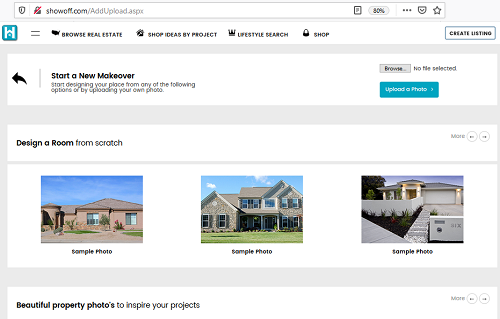 Developed for Windows users, this software program provides an intuitive interface to create amazing landscape designs for free. The software envisions your landscape project and provides a wide variety of tools you could use to customize the setup.
With Showoff.com the Visualizer, you can add elements such as plants or outdoor furniture to landscape designs. To use this software, you need to sign up on the developer's website. The features are self-explanatory; you may not need a guide or tutorial.
7. Marshalls Visualiser software (Windows and macOS)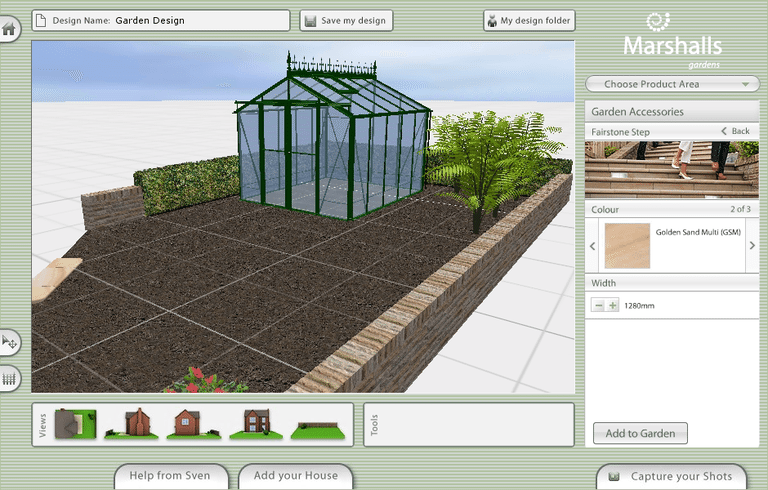 Marshalls offers several browser-based software apps that allow homeowners to visualize their environment and create patio designs, paving designs, and a lot more.
For example, when you start a new project on Marshalls Paving Planner, you'll need to enter your paving area's length and width and then draw the paving area before the auto generates a preliminary plan. It's simple to use.
8. Arborgold (Windows and macOS)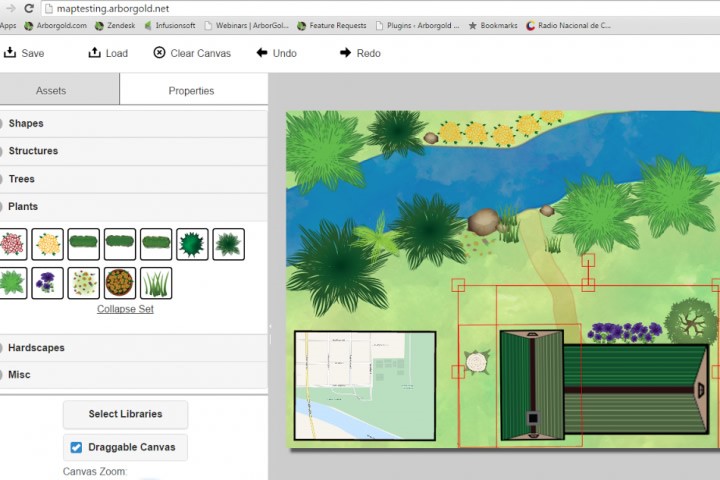 Arborgold is a field service management software developed with tree care, lawn care, and landscaping services in mind. It can be used by both professional landscape designers and DIY homeowners. The software features a well-thought interface – having a wide variety of tools for creating good designs.
Interestingly, Arborgold offers both software-based and online web-based landscaping solutions. However, Arborgold landscaping is not entirely available for free.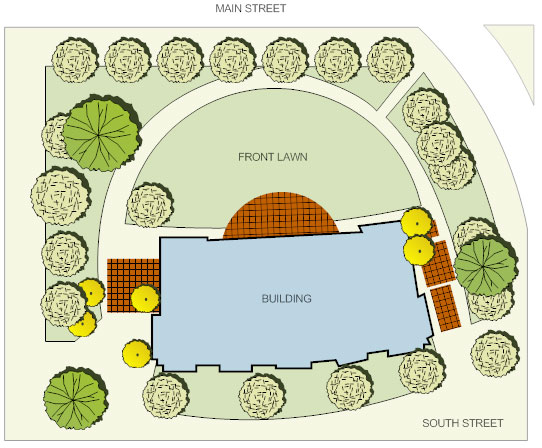 SmartDraw is a handy software tool that allows you to create flowcharts, organizational charts, floor plans, and diagrams. It also works as a landscaping software – providing you with a bunch of landscaping templates you can choose from to create stunning designs.
When you find a template that matches your house (the interface supports dragging and dropping of elements); so, you'll simply have to drag and drop the things you need in your design. This easy-to-use yet powerful landscaping tool offers much flexibility and solves demanding landscaping needs.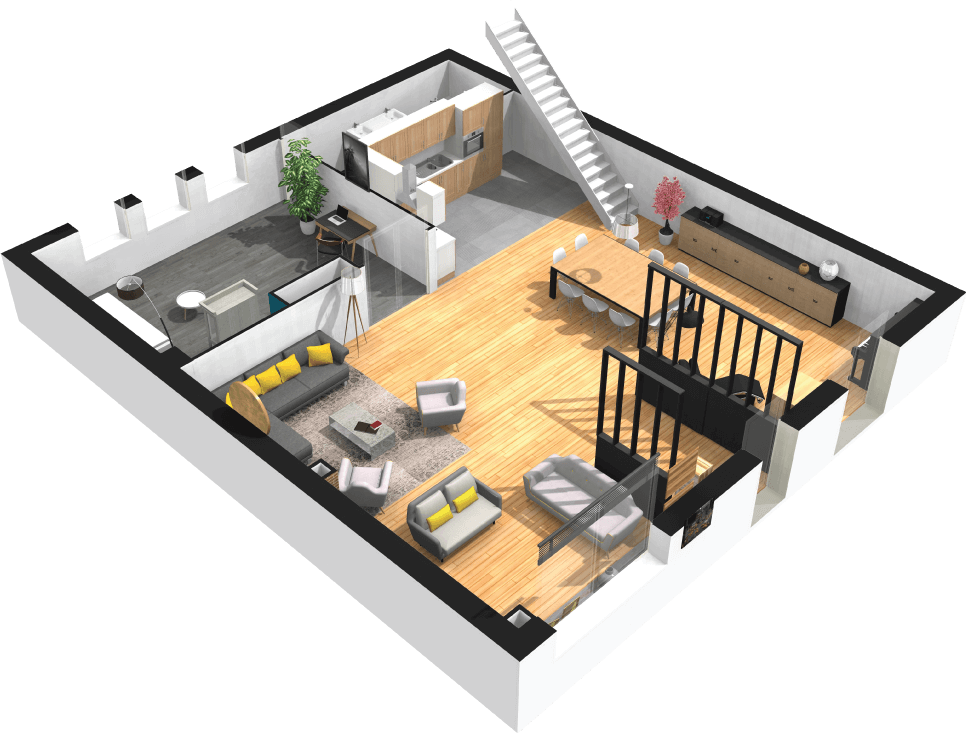 Last but not least is HomeByMe, a powerful landscape design tool lets you design both indoor and outdoor view of your dream home. The app is equipped with many tools for outdoor landscaping designs and allows you to add gardens, patios, driveways, etc., of different shapes and sizes.
The app also includes a variety of outdoor furniture you can add to your designs. It is a comprehensive yet free solution for visualizing your dream home.
Summary
There are other software programs and browser-based apps out there that allow you to create stunning landscape designs. However, these 10 options are among the best ones you should check out first.