Brief opening
Hey there! If you are here reading this, I am pretty sure you love clicking photographs. Am I right?  Bingo, even I do.
Photographs capture all your happiness forever and give re-birth to all our moments spent in the past. Do you know, according to research, almost 4.7 trillion photos are taken, and from those, 1.3 trillion are saved?
 Why stamping your photos?
We all know that happy occasions and photos are like an immortal duet. They work side by side since the birth of photographs. We click pictures to capture all the happy moments of our lives.  For example, birthday parties, weddings, Christmas Eve, baby showers, family trips, and much more.
Years later, looking back to your albums makes you realize that every moment spent was worth it, and you relive all those moments with just a glance at it. But many times, you don't remember the exact date and location of the captured photo, right?
What if I tell you that now you can even add the exact date, time, and location to photos instantly? Wonderful, isn't it?
Why Auto Stamper from competitors?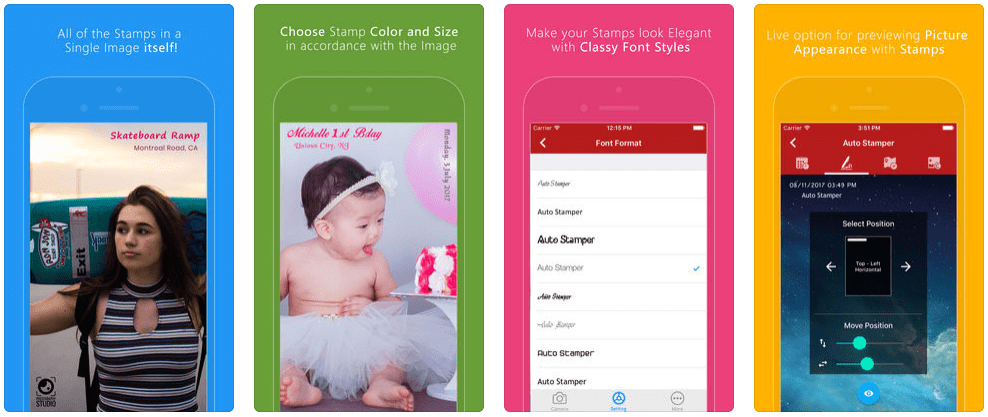 Let me blow the lid off that Auto stamper will do it for you with just a click. You may find numerous stamping applications in the market. But Auto stamper is one in crowd for you. It offers you 3 in 1 stamping solution fulfilling all your needs and requirements.
It is the only application available which uses your smartphones inbuilt camera to add stamps. You can choose from different variations, as it serves you Date and Time stamp, signature stamp, GPS stamp. It is one of the "Rated, Downloaded and Used" Stamping App.
It has marked up More than 105 Million+ Successful Stamps on Photographs. Let's check what makes all its features ticking off:
The Key Features of Auto Stamper Timestamp Camera App
Here are some of the most notable features of the Auto Stamper Timestamp Camera App:
 # Date and Time Stamp
No longer pressuring your brain to recall the time and date when the photo was clicked. As auto stamper will keep all your memories safe with the exact date and time of that moment.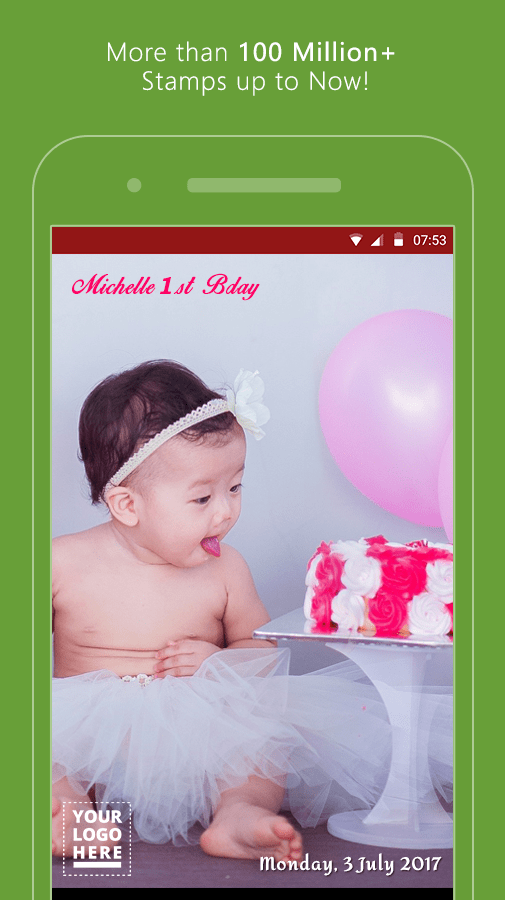 Adding your date and time to the photo is the most demanded feature which this stamping app serves you. You are not only dealt with adding your current date and time, but you can even add custom date and time according to your need.
The major dilemma for most of the users which embraces the Questions of "WHEN" gets eliminated with this stamp.
 # Signature Stamp
You might be familiar with the phrase "a picture is worth adding a few words to it". With a signature stamp, you can add your own cluster of words to photographs easily. No matter what all your pictures are about, you can simply make them look stunning with a signature stamp.
As it fulfills all your requirements of adding a simple text to a photo casually or professionally adding a copyright stamp on the photo. It will definitely make your photos look more captivating, here is the list of additions that will give your photographs a stunning look.
Trademarking photos
Copyright Stamping and
Company Name Stam
# Watermark Stamp
You know it pretty well, that watermarking images is the foremost step when we talk about protecting our images online. Therefore making your work easier if offers you this functionality too.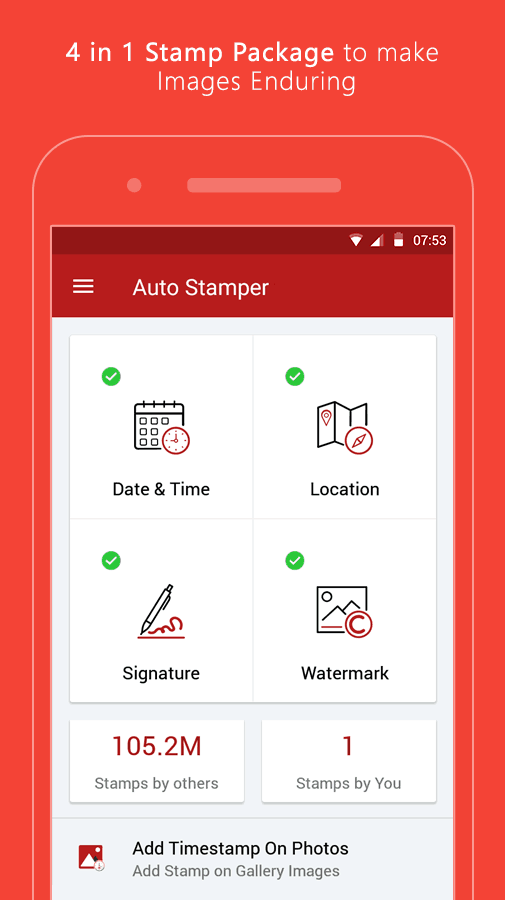 Whether you wish to add a watermark to photos in the form of random text or inserting your own company logo by representing your company identity in front of everyone. This App can easily do it for you as simple as ABC.
You can even adjust the size and transparency of the watermark level according to the image's look and feel.
# GPS Stamp
Ever wondered about adding your current location to all your travel memories? This is the one for you. By using the GPS Stamp feature of Auto Stamper you can add GPS geotags to photos. Geotagging exotic location to making your travel trips for perfect remembrance is possible with this stamp.
Moreover, you can even Geotag Stamp on your Image with the variation of Latitude/Longitude or Custom Text depending on the selection of Area | City |State | country if you wish to add location as per your desire.
Also, we have been keenly looking around the quality factor, so there will be no compromise with your picture quality instead it will make your photograph more ravishing than before.
How can it be helpful?
In addition to diverse Opulent stamp options, creating as well as adding customized stamps has also been made available.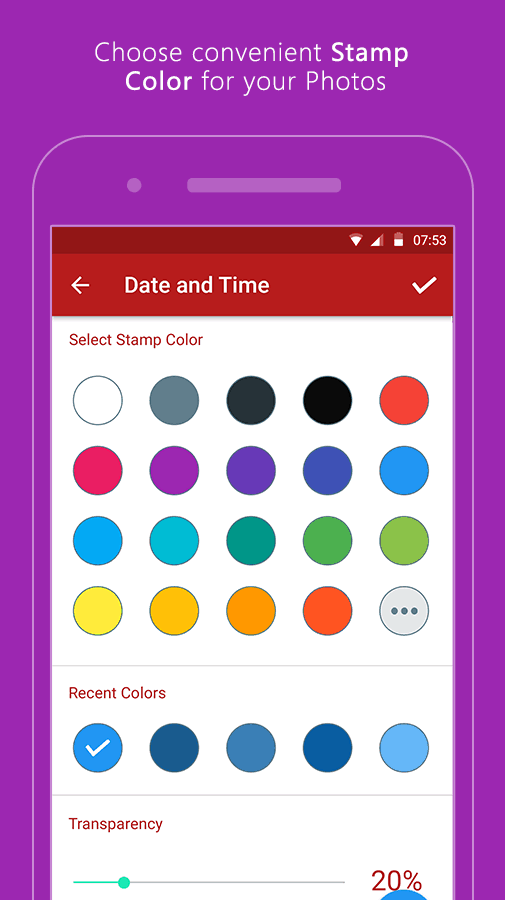 This includes adjustments to stamp formats like size, position, color as well as the format which can match the image background perfectly and make them scintillating to rejoice after a couple of years.
Remembrance layer will be added in the form of stamps using Auto Stamper depending upon your needs. The option to apply either to anyone or to all is up to you. Make your own feasible stamp variations to give your image an amazing look and feel like never before.
Where to find & SUMMING up
Getting it all in a single download sounds like a cherry on a piece of cake! So if you are wondering where to get it from, let me tell you it is available on both Android and IOS.
Summing up to everything,  before bringing Auto Stamper again to light that you will be served from choosing variations of color options and font formats to choose in all three features. So hang your hat now and Download it from Google play store or App store.
Note: This is an external app review. It was submitted by Disha Parchani, who has used and understands the working of the Auto Stamper camera app.