Running a car rental business can be quite stressful. You need lots of handy software tools to effectively manage your fleets. The best car rental software solutions are such that come with quite a lot of impressive features, including car tracking and fleet management features.
More so, a good car rental app would improve communication between customers and drivers. While these software solutions are not available for free, they offer free trials, and you can choose the one that fits your budget.
While you're always required to make further research before choosing any car rental software apps for your business, these few ones listed here are among the best options you can get, and they are, interestingly cheap and super functional.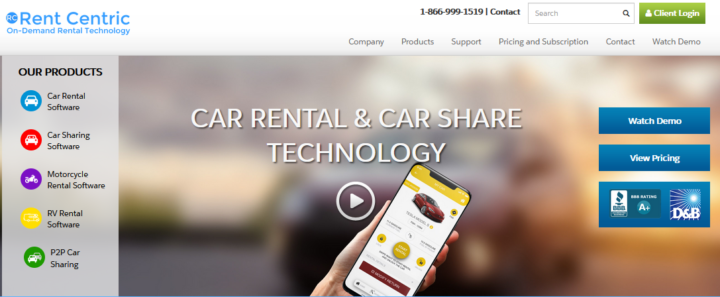 Rent Centric offers quite a bunch of solutions for seamless car rental operations. The company offers on-demand rental technology and car share solutions. Its all-in-one solution looks to be the best for vehicle rental businesses – with additional support for P2P rentals.
More so, Rent Centric provides RV rental solutions. The software is available for all computers and there's also a mobile app version for smartphone users. This lets you track and manage your vehicles anywhere you are. Rent Centric packs a bunch of automated tools for smooth operations.
If you're a fan of cloud-based business solutions, RentSyst would be one of your best options for car rental software. RentSyst is more like a "functional pocket for car rental operations." The Cyprus company offers a lot of features and tools required to manage and run an effective rental company.
Some interesting features of RentSyst include a cutting-edge VOS online tracking system, cloud CRM, accessible from any device, built-in task manager, excellent reporting tools, and documents management. RentSyst's interface is simply intuitive and easy to understand.

Apparently, every business owner wishes for his/her business to scale and grow. For car rental businesses, HQ Rental Software is a typical software solution that could help to achieve more efficiency and rapid growth. This software lets you accept online payments and provides tools for booking reservations online.
HQ Rental Software is an ideal fleet management solution. It also supports online agreements, which implies that you'd cut down paper agreements – go paperless. This software application supports cloud tools and you can access it from any device.
EasyRentPro provides Vehicle Hire Software for all car rental companies, regardless of the business size. This software has been for over 10 years and boasts of some pretty impressive tools that are sure to increase efficiency and profitability.
More so, the EasyRentPro car rental solution is built with cutting-edge technologies for global small-to-large rental businesses. Interestingly, Easy Rent Pro also provides cloud-based car rental solutions, as well as online reservation tools.
Here's an open-source car renting solution for all vehicle renting businesses. This software is a customizable, advanced open-source rental management solution, which can be used to streamline and automate day-to-day car rental business operations. One of the things to like about this software is the affordable price.
More so, the software includes auto leasing tools, as well as many other important tools for effective operations. The interface is truly intuitive and it runs across all devices; computers, tablets, and mobile phones.
Navotar is simply a cloud-based car rental solution for automating fleet management activities; it is especially meant for vehicle rental businesses. The software comes with a bunch of unique, useful features that make your business operations more seamless and saves more time.
This software also comes with advanced reporting tools, payment gateways, and daily planner functions. It is accessible on any device, thanks to the cloud-based architecture. More so, Navotar supports all kinds of auto rental services, including car rental RV/Motorhome rental, golf rental, boat rental, and scooter rental.
With the RentGuruz software, you can make online agreements, reservations, and receive maintenance alerts. This software solution is cloud-based and comes along with a bunch of automation tools.
The RentGuruz software lets you create inventories and invoices to facilitate daily business operations. It is also intuitive and easy to use, RentGuruz can run on any internet-enabled device, thanks to the techy interface.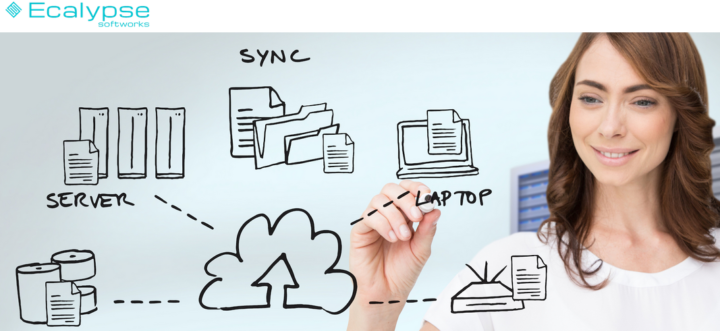 Ecalypse is a Czech company that provides car rental software solutions for all businesses; its software solutions are suitable for various rental businesses, including boat rental, bike rentals, and others. Whether you're a broker or you run a car-sharing business, the Ecalypse software comes with decent features to supercharge your business to the next level.
The Bluebird auto rental software offers a wide range of fully integrated car rental solutions. Interestingly, Bluebird customer support is one of the best to consult for assistance. This software is backed by over thirty years of regular improvements to the core basics.
RentWorks is for all kinds of auto rental firms; it runs smoothly across devices and supports add-on modules for more functionality.
10. Limo Anywhere
From the name, you can easily tell that this software is for auto rentals that offer limo rental services. Limo Everywhere is a software solution that provides a bunch of tools for managing a limo rental business. The app can run on any device, including mobile smartphones.
Summary
These car rental software solutions are built with cutting-edge technologies and they are among the best you can use right now. However, there are still other good software apps out there with decent features.