College comes with a unique level of responsibility; you have many activities forcing its way into your plans – lectures, extra classes, parties, hangouts, and more. The experience can be overwhelming for the average Joe. In such situations, the typical concern is staying productive – it is easy to be involved in many activities and still achieve nothing or little.
A simple time management practice will help keep things in check. However, with the number of productivity technology available, you can do better than time management – engage multiple apps to help you stay on top of your activities, collaborate with people, and save important details. With that in mind, I put together this list of 10 of the best productivity apps for college students, read on.
Trello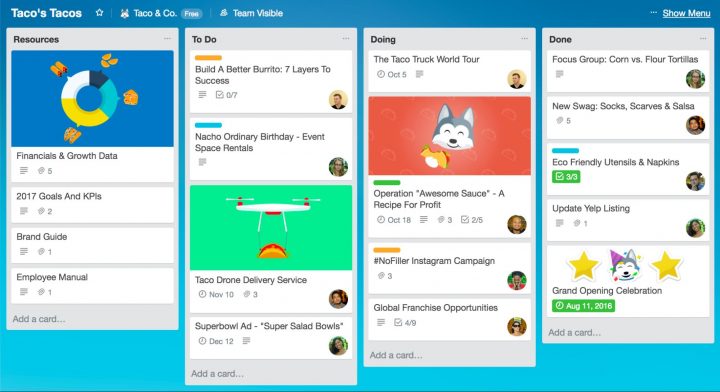 An excellent productivity app with helpful features that helps you organise all your ongoing projects. With Trello, you can arrange your ongoing projects through boards – you can share these boards with colleagues or manage it alone.
Trello can also serve as your to-do list app. You can have different lists of tasks such as tasks completed and ongoing tasks.
[Download for Android] || [Download for iOS]
Evernote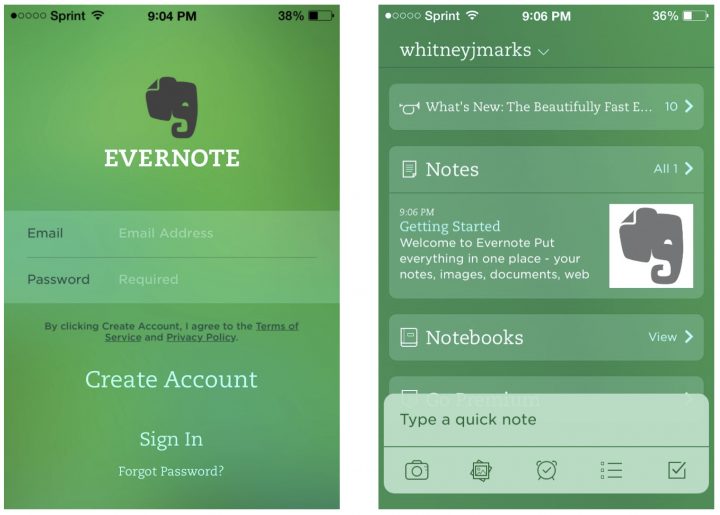 The chances are high that you've come across this app – it is quite popular. Evernote serves millions of users as a quick note pad, dairy, checklist app, and organiser. The app allows you to sync with some applications; this way you can save information to your Evernote while surfing the web.
Information can be saved on the app in different formats including photos, texts, audio, web clips, and videos.
[Download for Android] || [Download for iOS]
MyHomework Student Planner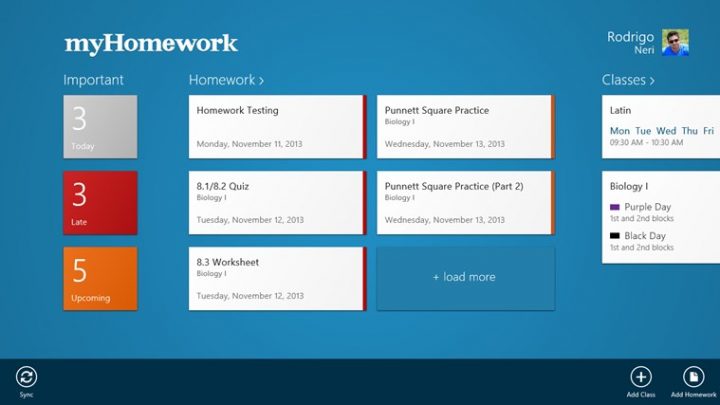 While the reference to "Homework" and "student" might lead you to believe that this app is for only students, it is not. MyHomework student planner can be used successfully by all class of students and non-students.
The app helps the user track their assignments by providing a calendar to track upcoming events.
[Download for Android] || [Download for iOS]
Anki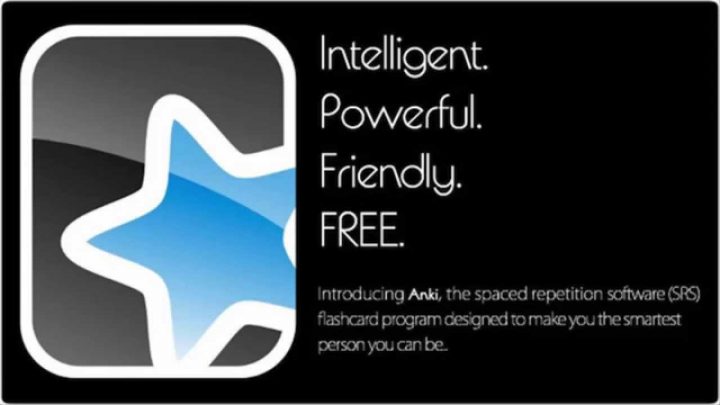 Every learning focused college student needs an app like Anki. The app helps learners memorise information with digital flashcards. It doesn't stop at providing digital flashcards, Anki improves memorisation by using a memory test system called "spaced repetition."
The system assesses how well you recalled a flashcard and determines when you need to look at it again.
[Download for Android] || [Download for iOS]
Citation generator
The name says it all; Citation generator is a digital helper that helps you create correct references. As a college student, you will often have assignments that need references; this app helps you with that.
With Citation generator, you have access to thousands of reference styles. Also, you can annotate web pages, create projects, and add quotes from books and journals.
On the plus, you can collaborate with your colleagues, and you have the same features available to you.
[Download for Android] || [Download for iOS]
Google Docs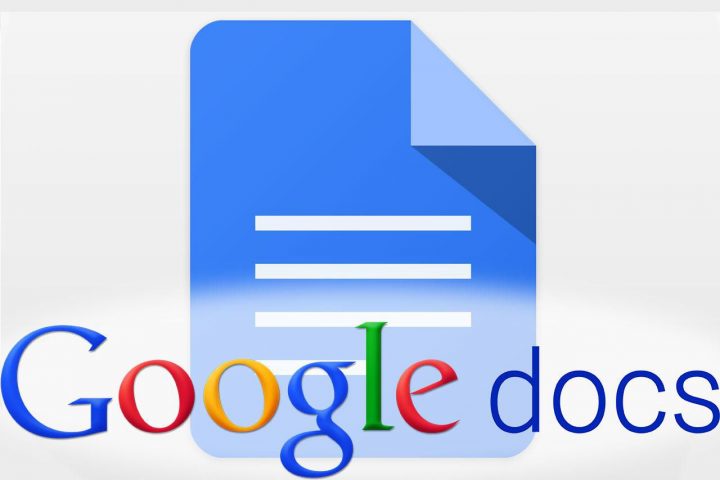 With Google Docs you can take notes, edit files, create documents, share, and collaborate on the go. Google Docs comes with a free Google account, and it works offline via Chrome.
In the class of productivity apps, Google Docs stands as an app backed by an experienced team of developers. The app is developed regularly, and the collaboration opportunities with this app are great.
[Download for Android] || [Download for iOS]
Todoist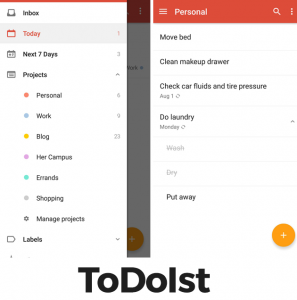 Organise your life with this simple activity planner app. As the name suggests, Todoist is a handy to-do list recorder and reminder app.
You will make the best use of Todoist when you see it as your task companion. This way when you have an activity, you put it down, and app reminds you about the activity.
[Download for Android] || [Download for iOS]
Dropbox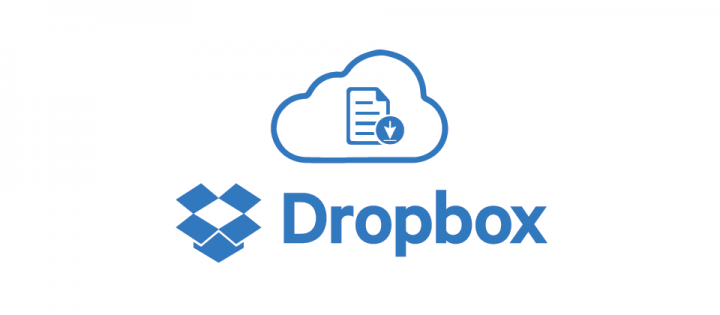 Technologies such as flash drive and memory cards changed the way data is moved, but solutions like Dropbox revolutionized the process. With Dropbox, you can save your data to the cloud and access it from anywhere.
The convenience of accessing your data from anywhere is made better with the sharing feature. Users can share their file with anyone they are collaborating with regardless of location. The only condition for using Dropbox is an internet connection.
[Download for Android] || [Download for iOS]
Doodle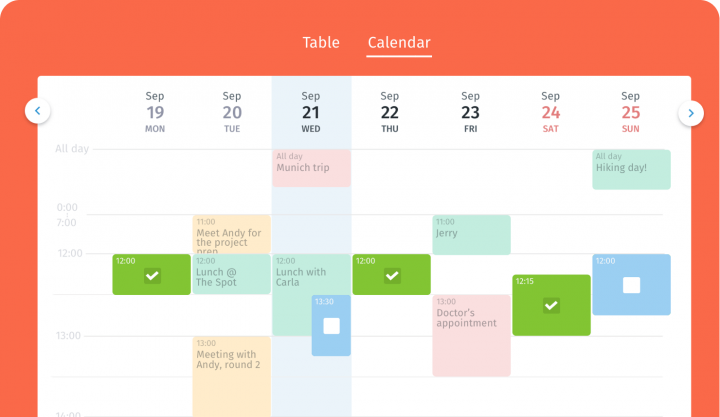 Doodle simplifies collaboration by eliminating the issue of time/meeting arrangement. For a group to come together for a meeting, they have to resolve their time differences and choose a time suitable for the majority.
Doodle solves the problem of scheduling by syncing the calendar of users who are collaborating. This way, collaborators can tick off times that are available to them and the app shares the information with other collaborators.
[Download for Android] || [Download for iOS]
Beeminder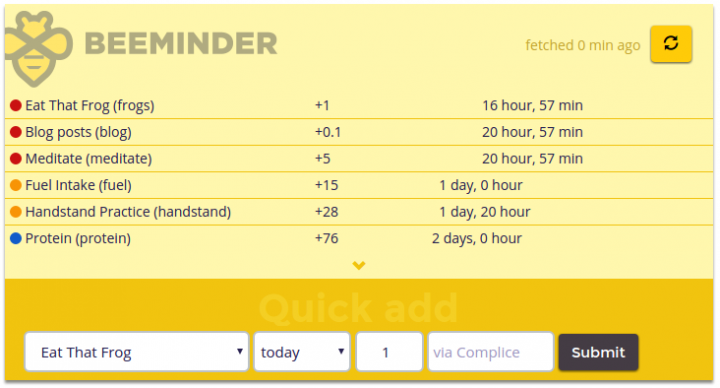 Beeminder is for those who need extra motivation to achieve their goals. The app uses a simple goal tracking technology that keeps track of your achievements -fitness, academics and the likes. It works when you input the goals you want to achieve and log your progress every day in the app.
Based on your input, Beeminder provides reminders that help you stay on track. If you fall off the wagon, there is a fine attached. You are asked to decide how much money you will pay for failing to meet your target.
Also, the app allows users to share their goals with friends. This encourages accountability and should motivate you to pursue your goals.
[Download for Android] || [Download for iOS].
Your Turn
Are you a college student or someone in a higher institution of learning and have used a productivity app that isn't listed here? Tell us about your favorite productivity app(s) below.