Virtual Private Networks (VPNs) will forever be cherished by internet users. This is because VPNs help you to navigate any part of the internet using masked IP addresses. With a VPN, you could even bypass your country's geo-restrictions to access specific websites or platforms.
However, with many VPN apps out there – it's good to find out what is VPN used for and what makes a good one. How exactly do you pick the one that's best for you? In this article, we'll navigate through ten important points in choosing a good VPN in today's cyberspace as well as guide you on its many capabilities.
While most people go for "affordability," there are actually more important factors to guide your choice for a solid VPN in 2023 or beyond.
What Makes a Good VPN?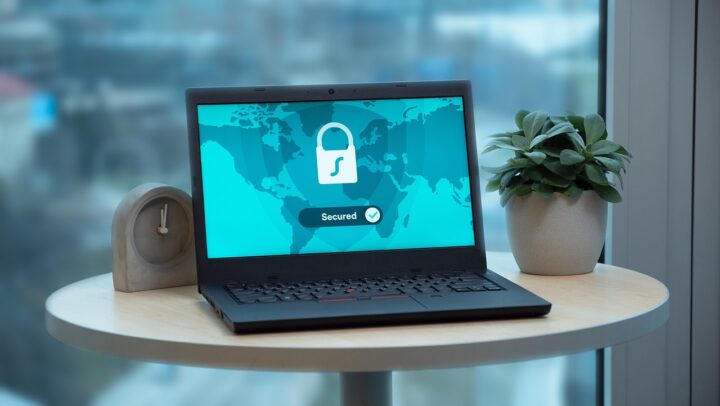 Many people would say "security" and "number of servers." Well, yeah, these two factors are part of what makes a good VPN, but there are other crucial ones you should know. A good VPN isn't only one that is secured and has a lot of servers you can connect to, instead, a typical "great" VPN should satisfy the following needs:
Include two-factor authentication
Have active customer support to address user issues
Have a strict and effective no-logs policy
The premium plan(s) should be relatively affordable
Includes special features for speeding up browsing time and other handy surfing actions
Mobile app availability
Have fast-speed servers
Looks much? Most top-of-the-class VPNs have all these features, and even more – including CyberGhost VPN, NordVPN, ExpressVPN, and several others. A VPN with these features is easily a "good VPN." Now, let's delve deep into the things you should look out for when choosing a VPN in today's much-advanced world.
The Top 10 Checklist For Picking a VPN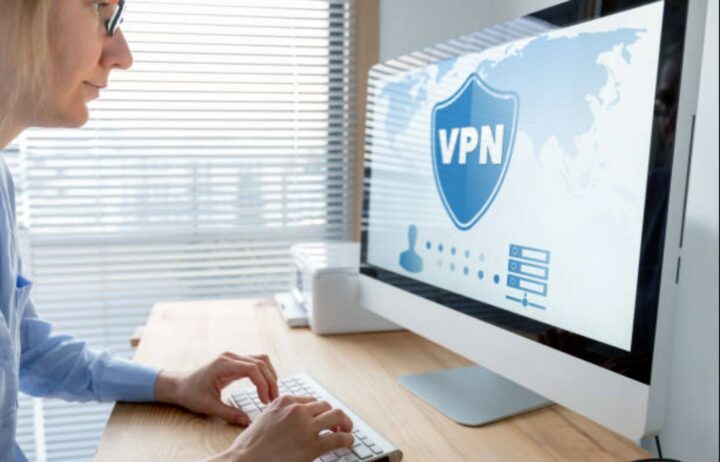 Looking for a good and solid VPN in 2023? Here's the 10 checklist to guide your choice of a VPN service that's modern, fast, secure, and "a great value for money."
1. Assess The Number of Servers Available
You'll find many VPN apps offering 50+ available servers you can connect to. These servers are domiciled in different countries and regions, so you have multiple choices to choose from.
A VPN service with a smaller number of servers is not a "good" bet for an enthusiast internet freak – you'd get locked out from most sites.
2. Go For Speed
Apparently, one of the reasons people consider getting a VPN service is to achieve faster speeds when surfing the internet. But the truth is that a VPN may further slow down your internet speed, most especially if you selected a server location that's too far from your actual location.
Also, all VPN providers always allege their servers offer the "fastest" speeds. But that's not true; the truth is that no one can really tell which VPN is the fastest. The speed of your connection depends on your device, closeness to the VPN server location you selected, and your ISP. Notwithstanding, some VPNs offer significant "fast" speeds.
3. Look For Security (Encryption)
You're getting a VPN to protect your internet activities and hide your important data from phishers, at the same time, you should ensure you're not using a VPN service that does not support high-end encryption. The standard is AES 256-bit encryption, you should look out for VPNs that support this protocol to ensure your data is really safe and secure.
Avoid VPNs with 128-bit encryption, they can be easily hacked and your data stolen. Also, it is important to go for VPNs with Leak Protection security and privacy features that prevent your IP address from going out to prying eyes. Some of the top-potent security protocols to check out for in a VPN include WireGuard, Lightway, OpenVPN, and IKEV2.
4. Compare Prices
While there are FREE VPNs out there, they are not the best choice for someone who really values his/her online privacy. A free VPN can mask your IP and get you into some geo-restricted sites, but there's a wide limit to what you can access with such VPNs. That said, paid VPNs are the best, but don't "overpay" for a "cheap" one.
When choosing a VPN, streamline your options to three or five of the best VPN apps, then compare their premium pricing and features. Go for the one that offers the most number of features for a seemingly affordable price that falls within your budget. Most VPNs offer a free trial, you can use that to run your comparison and make a perfect choice.
5. Go For Features
Getting an affordable VPN is all good, but don't sacrifice features. "Features" are what distinguishes VPNs. The more features a VPN has, the more useful it will be to you. However, some features are "not useful," just bluff.
Everyone's internet activity timeline differs, so you should look out for a VPN with the right features that address your internet surfing activities. A VPN with a "kill switch" feature would be ideal for streamers and torrent haunters.
6. Cross-Platform Compatibility
You definitely don't want to pay differently to use two different VPNs for your PC and mobile devices. Cross-platform compatibility should be one of your sort-after features.
When a VPN is cross-compatible, you only pay once and use the VPN across all your supported devices: PC, MacBook, mobile phone, and any other one.
7. Check Intuitiveness
It might sound surprising to you, but not all VPN apps are intuitive to use; you'd have a hard time navigating some of them. What you need is a VPN that's easy to use – so you can access the features and enable any settings at ease, as well as switch servers.
Intuitiveness is a priority when choosing a "good" VPN, and one of the ways to check for this is by installing the free version of the VPN – if it feels good, then you can upgrade.
8. Look For 2FA Settings
A good VPN should obviously have a number of authentication options. Two-factor authentication means no one can hack into your VPN app and use it for any purpose at all.
A VPN with 2FA settings is more appreciated than the ones without this feature. Some VPNs offer the option to use a physical security key, which you plug into a USB port for authentication.
9. Receptive Customer Support
Apparently, there'd be times you'd need to get a message to the VPN developer to know how to navigate certain issues with their program or service. At such times, if the VPN provider's customer support is not active, your message will remain unattended to for weeks or even months, which can be quite annoying.
You will know if the VPN's customer support team is receptive by reading user reviews and feedback.
10. Most Online Reviews Are "Sponsored"
The VPN reviews you see on many websites online are mostly sponsored by the VPN companies – they are not 100 percent unbiased.
So, if you want to know the real review about a VPN software, check the "User Reviews" section on the VPN's official website, or platforms like G2 and Capterra.
What More?
These are the top 10 things to look out for when searching for a solid VPN app/service. Understanding that everyone's preference differs, you may want to look out for more "stuff" when comparing a VPN to use.