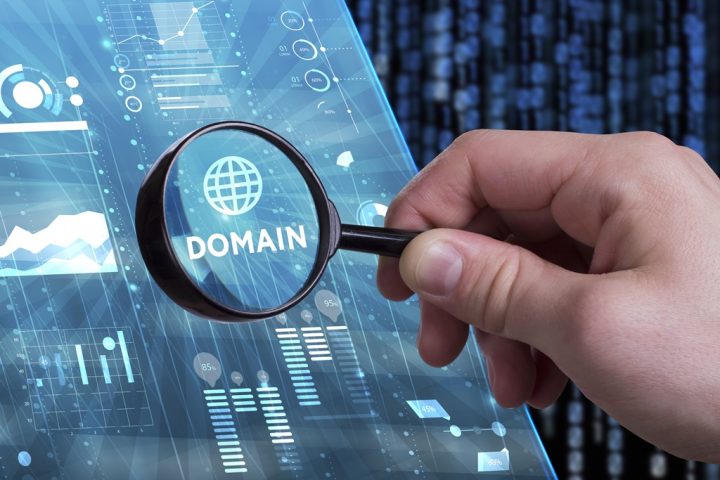 Is a domain name as important as your website? Should you think it through thoroughly?
Many people fall for the fallacy that their websites will still get visitors regardless of the domain name. You should know that your domain name is an essential element of your online brand or business. It can make or break your business. So you must choose the one that stands out and works for you. So how do you choose one? That is precisely what we are going to discuss in this article.
Choose the Right Domain Extension

Many domain extension types are available for use today. You will find original extensions like .com, .net, and .org, or other niche extensions such as .pizza, .blog and .photography. With all these options, the .com
domain extension is always the best. Why? Because it is still the most familiar and most natural to remember. Moreover, other niche extensions cannot always be trusted.
Many users, especially those who are not tech-savvy, always type .com at the end of the domain name, without even thinking about it. If, for instance, your domain name is Johndoe.photography and your visitors type johndoe.com they will end up with an error page. Avoid such risks with a .com extension. Remember, many website visitors now use their smartphones to browse. Smartphones have a .com button.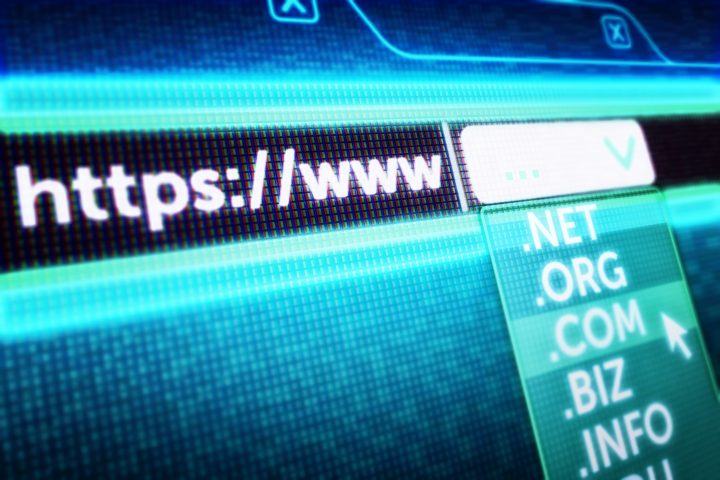 Keep it Short and Simple
When choosing your domain name, do not go overboard. Short is always the safest option. The average domain name is 12 characters long. If you must add a few characters, do not go beyond 15.
Longer domains make it hard for the users to remember. Also, when you have a long domain name, many users will often mistype as they search for your website. This will automatically result in loss of traffic to your site. The shorter, the better.
Make Sure it is Brandable and Unique
Unique and brandable names are always better than the common and generic ones. Unique names will always stand out in your readers' minds. The uniqueness sets the foundation for your brand since it determines how your users find and share your site.
The main difference between brandable and generic names is that a brandable name is memorable and stands out from your competition. In contrast, a generic name is typically stuffed with keywords and not significant. Here's how you can come up with a brandable name:
Create new catchy words that will be memorable for your users. Brands like Google, Yahoo, and Bing did this.
Use already existing words. You can research and find delightful words that suit your brand.
Use domain name generators. These are online tools that will help you come up with unique, memorable, and brandable domain names from your initial choice of domain keywords and ideas.
An important tip here is to remember to research what domain names your competitors are using. You do not want to end up with trademark or copyright issues accidentally. The research can also help you buy an expired domain.
Avoid Hyphens, Numbers and Double Letters

Remember that your domain name is supposed to be easy to spell and pronounce. Hyphens will make this hard. Also, hyphens are often a sign of spam domains that nobody wants to be associated with. Imagine explaining to someone how to find your domain, "Go check out our website at John-Doe. There is a hyphen between John and Doe, by the way." Your name will not create the desired impact. This is also true for domain names that contain numbers.
Double letters are not a good option because they increase the chances of site visitors misspelling the domain name by mistake. For example, a domain name like theelectorate.com will be prone to typos because of the two consecutive 'e's and result in loss of traffic.
Use Niche Keywords

Keywords will always play an essential role in the amount of traffic your website receives. Search engines can tell what your site's about when you use keywords. When you combine the power of relevant keywords with quality website content and enjoyable user experience, your website can rank higher on search engines. For example, if you are into the car business, you can include "motors" or "autos" in your domain.
However, it is tough to find a domain name where its target keywords haven't already been used. You will have to be creative and combine your keyword with other words so that your domain stands out. You also ought to be careful when considering your niche keywords. If you stuff keywords into your domain, it becomes generic, as discussed before.
Have your Long Term Vision in Mind

Choosing a domain name that clearly indicates your industry is smart because it tells what you deal in. However, it would be best if you also considered your long-term options. You should not limit yourself too much.
For example, if you own a car dealership, johnautodeals.com might be a good option right now. But what if a few years down the line you want to expand your business to a motor garage? In this case, the domain might limit you from attracting car owners who wish to service their cars. Changing your website altogether in the future will cost you money, SEO rankings, and branding. It'll be a long and frustrating process that you'd rather avoid. Leave room for growth and have a long-term vision.
Research for Copyrights or Trademarks

Before proceeding with any domain name, it is essential to check if it has been used on any of the social media sites, or if there are any registered trademarks that may cause problems. A legal suit over infringement will cost you a lot of money and time and is generally a headache. Search online to make sure you do not become a victim of copyright violation.
When building a brand, you must have your brand name across your domain and all social media sites. This makes your brand familiar and also eases access to your brand on the web. If your domain name has already been used, you should consider modifying it to create original social media pages.
Key Takeaways

If you have decided to launch your website, spending time in choosing your domain name is essential. Your domain name will launch your brand online and make it memorable.
These easy tips will help you while choosing the best domain for your website:
Use the right domain extension, preferably .com
The shorter, the better. This makes it memorable
Ensure it stands out and is brandable
Stay clear of hyphens, numbers, and double digits to avoid typos
Have target keywords to use on the domain
Think long term over short term
Research copyrights or trademarks to avoid legal issues
We hope this easy guide will help you choose an appropriate domain name for your business. You can visit makeawebsitehub.com for more information.