Every Windows 10 user has apparently been faced with one error or another, which they know nothing about. Well, there are a lot of built-in Windows apps that power your PC to function as it is doing – you may not know, but these apps are important and shouldn't be tampered with. If you've ever come across "Digital TV Tuner Device Registration Application" on your Windows 10 PC and wondered what it could be, this article explains everything you should know about this Windows service.
What is digital TV tuner device registration application?
Digital TV tuner app or ehPrivJob.exe (process name) is a built-in background service app for Windows Media Center (WMC). It actually runs a scheduled task for the WMC. If you're able to watch cable TV right on your computer – this windows app is actually the brain behind that.
The digital TV tuner device registration application lets you stream premium cable TV channels, and that's just its work. If this built-in app is removed or disabled on your computer, you may find it difficult (if not impossible) to stream cable TV channels on PC.
Nevertheless, antivirus applications (mostly Avast) do see the digital TV tuner device registration application as an app that slows down your computer's performance; thus, suggesting that you put the app to sleep or stop it abruptly. Well, stopping this app does improve your PC's performance, and this article explains how you can do that, following a few simple steps.
Does this application slow down PC performance?
Most background Windows app/services do slow down a computer's performance, and this app is not exempted. However, it is important to know that the digital TV tuner device registration application runs in the background to look up digital cable tuners that may be attached to your computer.
This automatic action may be important to some Windows PC users who may not always remember to launch manual scans for the digital cable tuners connected on their computers.
Is this app harmful to my computer?
Basically, this app – digital TV tuner device registration application does not pose any security threat. But its ability to cause a computer to perform sluggishly seam to overcompensate its usefulness.
Is there any consequence of turning off this application?
Since the digital TV tuner app posses no security concern, the consequence of removing this app depends on what you do with your computer. Remember that this app is the brain behind streaming cable TV channels on a computer; thus, if you're actually using your PC for TV tuning services, removing digital TV tuner will definitely affect you badly because you won't be able to watch those cable TV channels on your computer anymore.
On the other hand, if you're a basic PC user, or you've got nothing to do with TV tuning, then removing this app can be a great way of saving your PC from performing sluggishly oftentimes.
Does digital TV tuner start up automatically?
Yes, it starts up automatically. But most times, the service runs alongside Windows Media Center. So, when you launch Windows Media Center, the digital TV tuner device registration application will also start in the background.
How to remove digital TV tuner app (ehPrivJob.exe)
Note: Before you remove this app from your PC, ascertain that you won't be needing the PC for any TV tunning service. Once this is ascertained, follow these steps to turn off the launching of this service automatically.
Remove digital TV tuner app via the control panel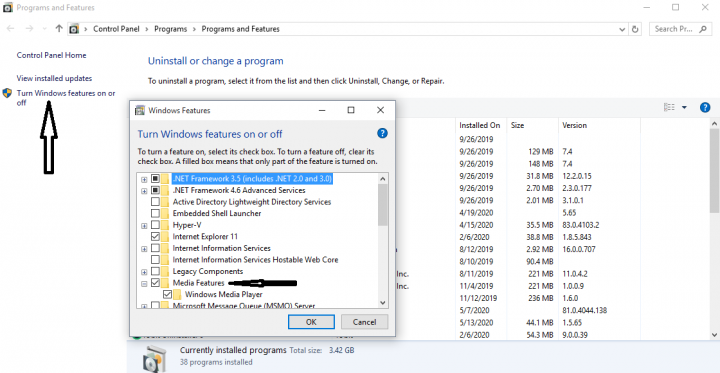 Press Windows key + R to launch the "Run" box
Type appwiz.cpl and hit the "Enter" key
Look to the left pane and click on "Turn Windows features on or off."
Click on the (+) sign beside "Media Features" to expand the sub-menus
Look out for "Windows Media Center" and "Uncheck" the box beside it. (Note: not all PCs have the Windows Media Center option). If you didn't see the Windows Media Center, then the digital TV tuner device registration application is not available on your PC.
When you attempt to uncheck the box beside "Windows Media Center," you'll receive a warning, ignore and click "Yes," then "Ok."
Remove digital TV tuner via resource monitor (task manager)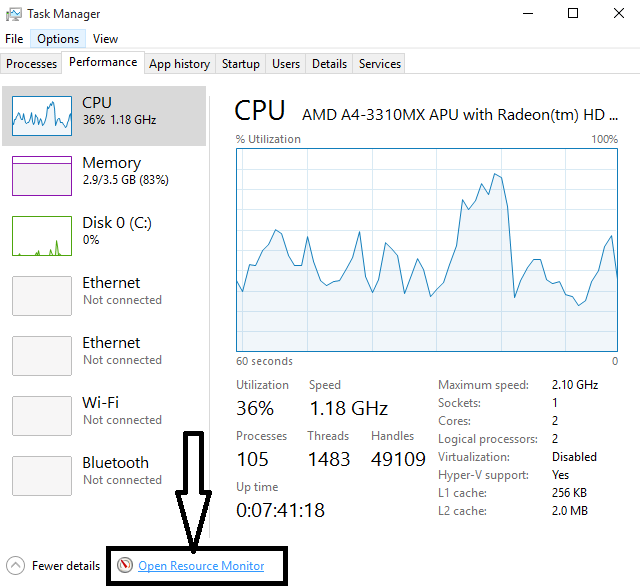 Another way to disable this app is via windows task manager. Follow the steps below:
Open windows task manager (CTRL+SHIFT+Esc), and click on "more details" link.
Navigate to the "Performance" tab and click on "Open Resource Monitor."
Look out for ehprivjob.exe  in the CPU, Memory, or Disk tabs – it should be in one of them.
Right-click on the service/process (ehprivjob.exe) and select "End Process."