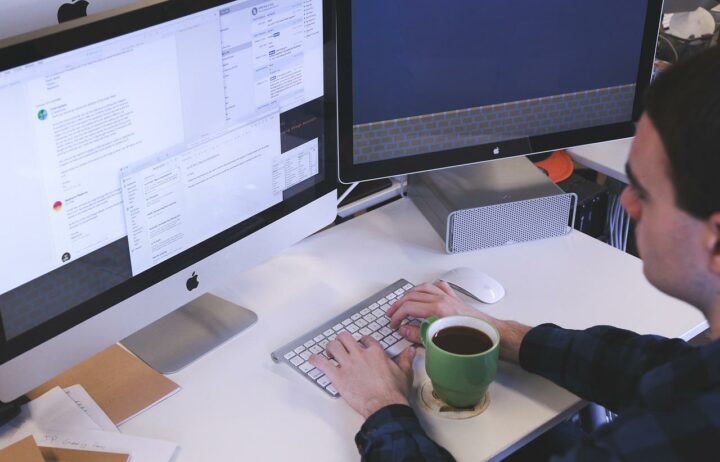 Creating online content can be confusing at times. On the one hand, it's never been easier to develop and publish material. On the other, the amount of content on the internet makes it harder to rank. It's a conundrum individuals and entrepreneurs must address if they're going to engage audiences and improve conversion rates in the process.
There is a simple answer – enhance your online content to grab people's attention. However, you'll require assistance, as even the smallest tweaks are challenging when you don't have the correct tools. With that in mind, here's the equipment you should consider for every stage of the process.
Voluum
You'll need a tracker to keep tabs on performance, especially of adverts. Therefore, it makes sense to include ad tracking software within your strategy. That way, you'll know how well your content is performing, enabling you to tweak features for improved conversion.
Voluum gets the nod ahead of other tracking tools as you can navigate, track, automate, analyze, and optimize your ad campaigns in one place, making it one of the best software tools on the market. When you download it, you don't need any extras, which reduces the hassle of creating quality content!
Trello
Deciding what to publish is often a sticking point for creatives. Whether it's articles, videos, or web pages, it's essential to know which elements need incorporating and which need omitting. Sadly, it's not as straightforward as it sounds, for several reasons, but mainly because your head can become cluttered, leaving you overwhelmed. Plus, it's easy to forget things.
Trello is a collaborative tool that simplifies everything. By creating boards, you can review, approve and share content with a couple of clicks. You can also create individual boards for separate projects, meaning you automatically break things down into bite-size chunks. Essentially, Trello is an organizational tool for people who want to follow every step of the process.
WordPress
You won't have a place to post your content without a platform. Regardless of your product or service, a website is a must-have to give people the opportunity to consume your stuff. With so many free builders on the market, paying for a service isn't necessary (but you can pay if you choose). WordPress is the epitome of free and effective.
One reason it's potentially the most popular host on the planet, apart from the cost, is the external resources available to users. Whether there's an issue with SEO, analytics, or registration forms, WordPress lets you download a plugin to fix the problem. For example, Thirsty Affiliates, MonsterInsights, and WPForms take care of all the aforementioned.
Tiny PNG
Adverts and content go together like peanut butter and jelly. Since the internet is a profitable place, and more people are surfing the Web, it makes sense to include ads where possible. Affiliate marketers, for instance, can't do without them. However, anyone can include an ad on their site, especially bloggers with tons of traffic.
A possible roadblock is the impact ads have on loading speeds. Web pages must be rapid, or else readers will bounce to the next site. With Tiny PNG, image compression is a piece of cake, meaning people don't need a powerful device to content with your high-resolution content.
In all, you must remember that your online content spans a broad spectrum. As such, it's important to address every area to enhance the overall standard of your output.