What do you value most in a desktop screen recorder? A professional tool appreciated by technology enthusiasts but complicated for newbies or a simple tool but with a few functions? I'm sure you have your own answer. In my view, an excellent screen recorder should have powerful functions that enable me to record my computer screen activities in any size and quality without lag. Moreover, it should be easy to use and have good customer service which can give guidance and solutions when faced with problems or challenges. VideoSolo Screen Recorder meets all my requirements above.
Keep reading my VideoSolo Screen Recorder review if you have the same requirements (as me) in a screen recorder software for your computer!
VideoSolo Screen Recorder Software Overview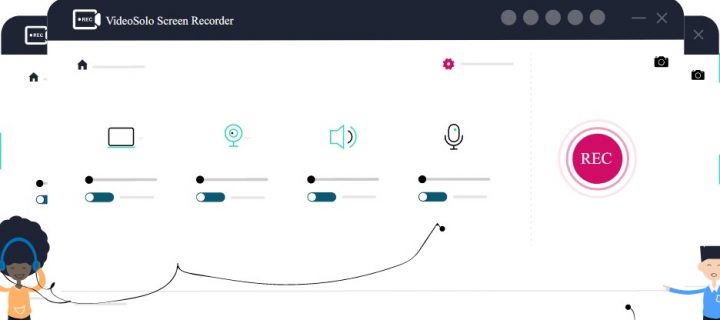 VideoSolo Screen Recorder is a versatile and easy-to-use screen recording software that lets you capture all the screen activities on your computer comprehensively and save them to an HD video output file.
With the VideoSolo screen recorder app, you can record audio from your PC and microphone simultaneously, take a screenshot of a particular area of your screen, and do basic photo editing on the recorded item. It is available for and Mac Windows PCs alike and integrates seamlessly with other photo apps on the system.
Hereunder are some of the most striking features of VideoSolo Screen Recorder software for Mac and Windows PCs:
A Comfortable and Clean Interface
For screen recorder users, whether you're an instructor, vlogger, contents creator, or others, you may sit in front of computers for a long time to make your brilliant videos. VideoSolo Screen Recorder makes use of comfortable hues that are easy on your eyes. I am sure you'll love it.
Some screen recorders embed many elements on their interface and users may feel confused when they first launch the tools. You don't know what you should do or where you start. But these shortcomings cannot be found in VideoSolo Screen Recorder.
Its functions are clearly divided into three entrances: Video Recorder, Audio Recorder, and Screen Capture. It's worth mentioning that there are no viruses and ads on its interface. It's 100% clean.

The Professional Features of VideoSolo Screen Recorder for Windows and Mac
Now that you know – there are three main features of VideoSolo screen recorder software, I will look into its details in the process of using each of its features and give a short review of them. Keep on reading!
Download and Installation
You can find the download button and download options for VideoSolo Screen Recorder from their official website. Use it and download the version that's suitable for your PC as VideoSolo Screen Recorder offers both Windows and Mac versions for its users.
You can download it in a few seconds (depending on your internet speed) and then follow the on-screen prompt to complete the installation. It's safe because there are no additional installation packages in the process of installing it.
Next, I will take the Windows version as an example to show you its specific functions and the differences between its Windows and Mac version. (The operations of them are the same.)
Record Computer Screen Activities with Screen Recorder

If you want to record computer screen activities such as video tutorials, meetings recording, save a gameplay video to share the victory moments, or capture webcam video, choose the first option in its interface.
It can capture your Windows/Mac screen to HD video. The first step is to select the recording size. Three recording area options can be chosen: full screen, fixed region, and user-defined recording area. And then turn on/off the webcam, system sound, and microphone as your need requires. Click on the red button "REC" to start your recording.

I use it for several times to make gameplay and tutorials. The effects of the output videos are excellent. In its "Preference", you can set 60fps and lossless quality so that the output video is clear without lag. MP4, WMV, MOV, F4V, TS, AVI, and Gif are provided.
The tool is thoughtful because it pays attention to details such as show countdown before recording, hides float bar/system taskbar when recording, allows you to move the recording area, and so on. All of these can be set in the preferences at will.
During recording, there is a toolbar that enables the users to take a screenshot, set record length, and edit the video. Rectangle, circle, line, arrow, airbrush, text can be added to make the video brilliant. Clipping video is available after recording.
What upsets me here is that – it cannot add filters, advanced polishing, and modern effects. But for recording video, VideoSolo Screen Recorder is powerful enough for most of the users.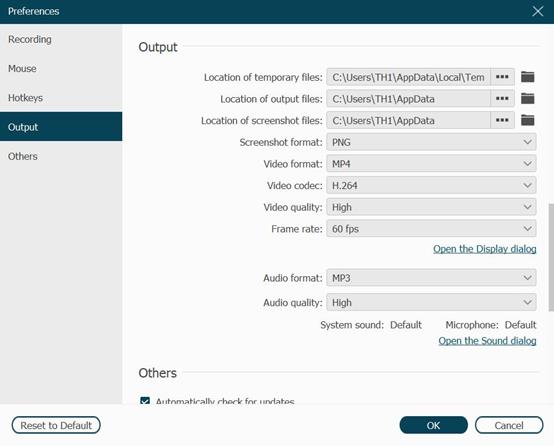 Easy Way to Record Live Stream Music by Audio Recorder

VideoSolo Screen Recorder can also record the system sound and microphone simultaneously. You can record your favorite musics in three simple steps. You don't have to worry about the quality of the output audio. Lossless quality gives you good listening experience, always.
Just choose the second option on the main interface and then enable/disable the system sound and microphone. The final step is to tap on the "REC" button to start recording audio. Four output formats are provided: WMA, MP3, M4A, and AAC.
But there are differences in the Mac version. Because of the limitation of Mac design architecture, users need to install an audio driver on the computer, before they are allowed to record computer audio on Mac.

It's an all-in-one screen recording software, hence this feature is also added to it. Users can take a snapshot of a particuler screen areas on Windows or Mac. Of course, basic annotations are provided for convenience. It satisfies the basic needs of editing a picture.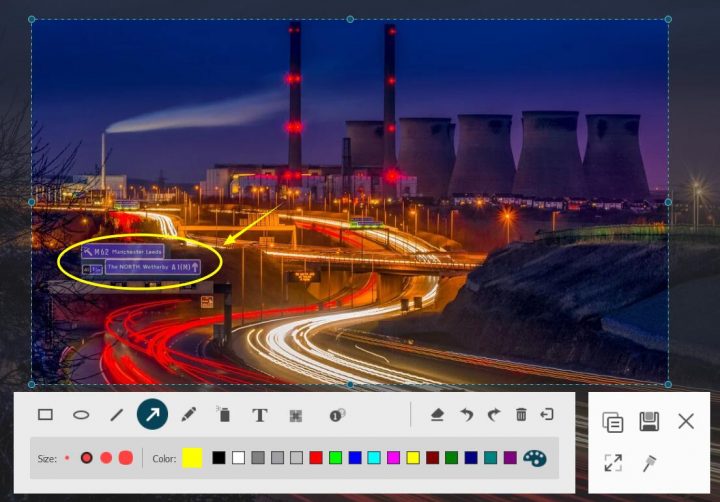 VideoSolo Screen Recorder Pricing

VideoSolo Screen Recorder has a trial version and the full version. Users can try most of their functions for free. There are two limitations:
Cannot clip video or audio before saving.

The time length you can save after each recording is 3 minutes.
The price of the full version is as follows:
1 Year subscription for 1 PC: $29.95

Single License for Lifetime: $39.95

Family License (2-5PCs) for Lifetime: $69.95
It's super affordable and worth purchasing for such a handy, professional tool.
Final Thoughts

VideoSolo Screen Recorder is worth trying if you are looking for an easy-to-use and powerful screen recorder. There are some advanced functions like setting recording length, setting task schedule, customizing recording preset, and so on. All of these functions ease my work in my daily life. What's more? I love its after-sales service.
This product has a technical team and support team that is dedicated to solving the customer's problem. They update the how-to articles on their website frequently so that customers can find more useful functions on the products. In the end, I will easily recommend this product to those that find the features interesting.
External Review Notice: This VideoSolo Screen Recorder review content was crafted and submitted by Libby, who isn't "just a regular user of the software" but one that's armed with a 360-degree knowledge of the in/out of VideoSolo Screen Recorder software.