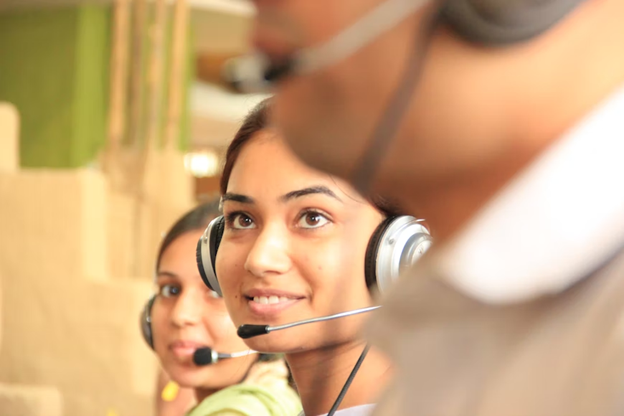 Productivity's parameters have significantly changed over the last few years, shifting gears further during the global pandemic phase. To go by its simple definition, productivity within the contact center industry is the paradigmatic and optimal use of resources and time to meet desired outcomes. These businesses' goals may differ depending on whether their operations focus on inbound customer service or outbound telemarketing. However, it ultimately boils down to consumer satisfaction.

With that said, the delivery of excellent interactions and experiences is linked inextricably to agent performance. And to ensure that your representatives maintain a consistently high level of productivity, we've laid out some helpful tips in this article.

Arm them with the right tools
In any field of work, employees need the right tools to perform adequately, and contact centers are no exception. For this reason, you must ensure that your agents have what they need to do their jobs properly.
For example, predictive dialers are increasingly becoming common among telemarketing and outbound operations, as they not only improve contact rates, time management, and agent utilization, but they also ease the representatives' workflow while enabling them to maintain Telephone Compliance Protection Act or TCPA compliance. If you don't invest in predictive dialing software, you'll miss out on opportunities to make your operations more efficient and ensure the productivity of your workforce.

Stay aware of your metrics
They say you can manage what you can measure, which is true, especially in the contact center industry. After all, it's impossible to know how poorly or well the business is performing unless you can define and track what success means for your operations.
Some key performance indicators to be aware of are the average queuing and handling times, first call resolution and occupancy rates. Depending on how the company measures the productivity of the representatives, their behaviors may shift accordingly. The key is identifying opportunities using the right metrics and taking appropriate actions when needed.

Deploy AI technologies
Agile technologies like artificial intelligence can significantly improve agent productivity. For starters, automating tedious and manual tasks allows representatives to address the concerns and queries of consumers more efficiently than they would have been able to do otherwise. Moreover, it reduces error-prone and time-consuming processes.
Additionally, the edge that AI-powered tools offer, like chatbots, to cite an example, can equip your agents to make more successful sales. They can perform predefined and essential functions and collect inputs depending on the business' setup flow. With their assistance, agents can perform their duties in a more streamlined manner, reducing resolution time and helping them manage their workloads better as a result.

Conclusion
The foundation of contact center businesses is their employees, as they determine the success of the organization. Therefore, agents must remain as productive as possible without pushing them to the point of exhaustion. By giving them all the tools they need to do their work, staying on top of their metrics, and deploying technologies like artificial intelligence, you can get the most out of them without burning them out.