Some businesses organize their services, products, and customers using only Excel or a couple of other methods instead of CRM software. Well, they get by it at first. The problem is that they can only do it for so long before most things get out of hand. Whether they like it or not, soon they have contacts that are spread out in different documents, spreadsheets, and email programs. A time comes when their marketing effort becomes scattered, and they're not able to accurately track what's happening.
Enter CRM or customer relationship management software is a system designed to help an owner track all different aspects of relationships between their business and their customers. These days, there are customer relationship management software packages that actually tie in with different outreach tools for digital marketing, as well as document all potential and existing customer interactions. More importantly, modern best operational CRM tools tie sales in with inventory or orders directly. Gone are the days when CRMs were a little more than just databases with contact information and fields where you can hand-enter notes about sales.
Read on to learn about the top reasons to learn CRM and how to maximize its use.
Why Learn How To Use Customer Relationship Management Software?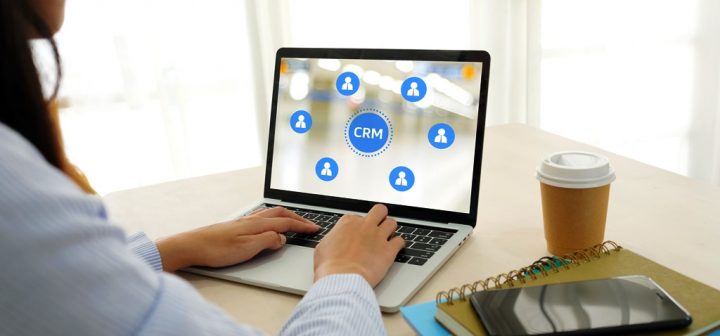 If you're still wondering why it is important to learn CRM when you can actually manage your customers alone, the discussion below should enlighten you.
1. CRM Software Brings All Your Contacts And Leads Into One Central Area

What happens if one of your sales representatives leaves, and you're still using manual lists, spreadsheets, or even a business card Rolodex in keeping a record of your business contacts? It's not impossible for them to take the spreadsheets, leaving you not knowing who they've been already speaking to.
As you know, information stored using other methods instead of CRM quickly becomes outdated and could easily fall into the hands of the wrong person. Well, it doesn't mean CRM software stops your sales rep from stealing your list, but, at least, this cloud collaboration tool ensures that you'll have a copy of the data, too.
2. CRM Software Shows Data Of Customer-Oriented Products

A CRM system shows all customer details, including their purchase history. It makes it possible for you to track not only the resources of a customer but also their purchase details.
You must know when is the right time to present the right thing to the right people. Luckily for you, CRM software gives you the ability to do that. It lets you analyze the data and actually know what products, what brands, what price category, and what time of the day or year customers like to shop.
3. CRM Software Helps You Track Profitability

CRM also helps give small businesses more accurate financial reporting through a speedy bookkeeping system. The said processes are important in the corporate value chain. What's a value chain? Corporate strategists refer to it as the collection of tools and tasks that enable a business entity to run efficient operations, grow sales, and ultimately post positive results at the end of every year.
Overall, a good sales CRM system eases up your accountants' work (if you hired any for your business). They no longer have to worry about focusing on client returns, product discounts, and shipping costs. Your accountants also don't need to worry about how to effectively track every cent of revenue.
4. CRM Software Improves Customer Service

Using a CRM system, you'll know that Ian had a problem with a particular product. You can, then, call him to see if there's something you can offer as a solution. On the other hand, you'll know that Gwen was interested in your service because she clicked on your email.
Simply saying, CRM enables business owners and their staff to intelligently speak to what the consumer really needs. Utilizing CRM in tracking all the information above is crucial when reaching out to both potential and existing customers. It will make your business stand out from the competition by providing an invaluable customer experience.
How To Maximize The Use Of A CRM Tool

The purchase of CRM software and learning how to use it is only the beginning of your journey in managing customer relationships. To use the tool to its fullest potential, more planning is needed. Below are some tips to ponder upon in terms of maximizing the use of your CRM.
1. Update Customer Information When Necessary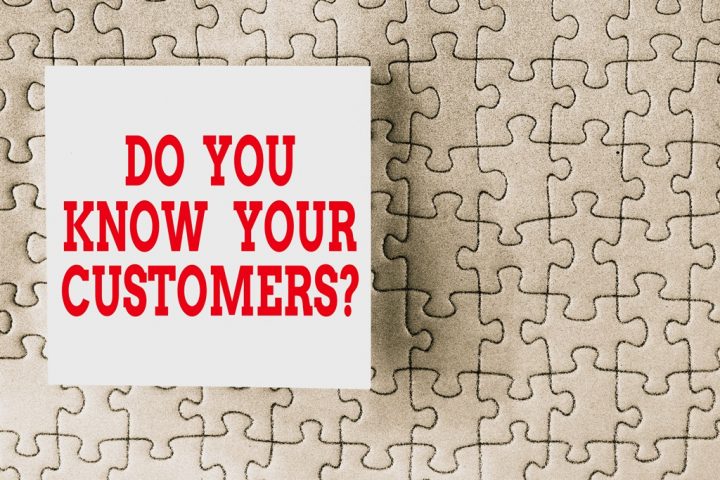 If the preferred method of contact, company name, and address of the customer have changed, you or your staff should immediately update the information in your CRM. By doing so, the sales and marketing teams of your business will always be equipped with correct information and know the best ways to respond to customers.
Keep in mind that CRM software is only effective when all the data it provides is updated or current.
2. Automate Your Processes

Take advantage of CRM software's workflow automation features to eliminate the repetitive and time-consuming functions. As you probably already know, many data entry-associated tasks can now be automated.
For instance, when new leads get added to your system, either via website visits or newsletter subscription, you can actually program your CRM software to push marketing efforts, offer promotions, and send follow-up emails at the forefront of customers' attention, helping them remember your brand.
It ensures that you're engaging clients throughout the sales process, saving you from having to write the same canned responses.
3. Use CRM Across All Business Departments

The best CRM strategy that you can employ is having a system that doesn't only help one specific department of your business–customer service, for example–to function properly, but one that's truly beneficial to all.
The reason why many businesses don't use the full capacity of their CRMs is that they don't make it truly inter-departmental.
4. Analyze Data To Improve

Knowing what's ineffective in your campaigns is nearly always as valuable as knowing what's really effective. As with all business aspects, your current CRM strategy probably won't be perfect from the first moment of implementing it.
Unearthing weaknesses isn't a bad thing at all. As long as you're willing to be flexible, it will actually enable you to perform optimization of your processes going forward. That's why you must do active mining of data so you could figure out where improvements and changes can be made.
Conclusion

Using CRM software in organizing your business operations seems complex, but the process has long-term benefits that make it well worth it. Follow the tips above on how to maximize the use of your CRM to realize its full potential.