Look around you, and you will be amazed at how dependent the world has become on technology. It has become increasingly difficult to live everyday life without the use of technology. Everything has become digital and is available online. If there is one thing the current COVID-19 pandemic exposes more than ever, it is the reality that the world and technology have become interwoven.
Schools take virtual classes with the use of zoom; religious centers continue to hold services using mixlr, to avoid crowds at parks, you now have to order and use Uber to your locations. All these activities are pointing to just one fact; programmers have been doing a great job, and their demand is rising today.
Who Are Programmers?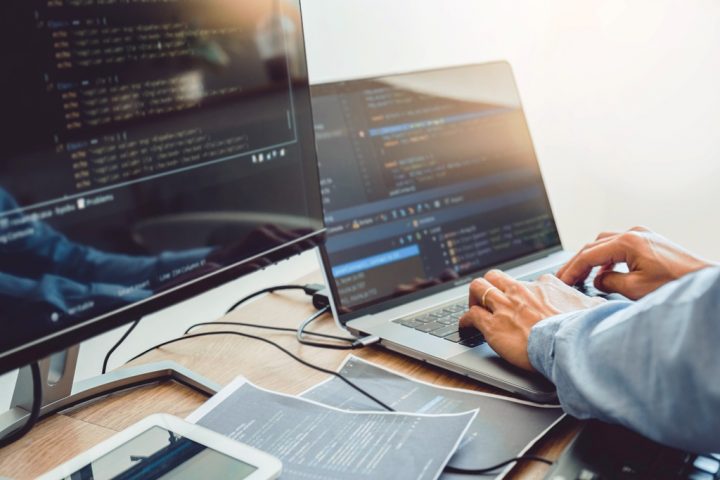 A programmer is someone that writes codes for computer software applications. Another way of referring to a programmer is with the name, coder. This is because they make use of codes in different computer languages to write their applications. While building the software, they use various computer languages, such as JavaScript, HTML, SQL, Python, Java, or Scala.
They also have the skill for updating and expanding the functions of existing software applications. They could spot and correct errors in codes and applications by troubleshooting it. Below are some reasons why programmers are in high demand today.
1. Programmers are crucial to E-commerce

As stated earlier in this article, one of the major reasons programmers are in demand is that they are highly needed in the business world. Every business that must thrive and continue to be relevant in the current system of the world must have a robust online presence.
This goes beyond having a business account on Facebook or Instagram, instead, it goes as far as building a business website or an application that allows you to manage your business efficiently, and reach your target market. It is the responsibility of a programmer to write the codes for the websites and the applications you will use to make this happen.
2. Programmers have become indispensable

Do you know programmers are among the highest-paid people in the world currently? This is because of the essential role they play in the economy, the health, and the technology sector.
Companies are ready to pay high salaries to hire and keep a programmer. A programmer salary could be as high as $105,000 per year. Tech companies like Apple, PayPal, Amazon, Uber, etc. will literally pay to get the best programmers to build their platforms and increase their customer base exponentially.
Health practitioners are not left out of those who demand the services of programmers. They need them to build applications that will foster and improve health practices and administration.
What makes it more interesting is that programmers are in short supply as compared to their demands, which makes every available programmer highly indispensable.
3. For their professionalism

Aside from being excellent at writing codes, some of the skills a programmer needs and will practice include analytical skills and meticulousness. With the increase in the
demand software programmers and the high salary they receive, it has been observed that a significant number of people are developing interests in programming.
However, not all the programmers have the much-required analytical skills to be the very best. Also, it takes a detail-oriented programmer to spot an error with codes and work to improve it.
This is why programmers are in demand. However, not everyone that claims to be a programmer will automatically be employed. The high numbers of so many unskilled programmers have also placed a higher demand for skilled, analytical programmers who are excellent at their work.
Hence, the high level of expertise required from programmers makes it one of the toughest and most demanding jobs ever.
4. Efficiency

It goes without saying that a single programmer can efficiently do the work of a thousand people by writing code that will get the job done in a few minutes. What's more? A programmer saves time; they have the potential of getting things done more efficiently, reducing the overall cost.
No wonder, smart investors and employers employ a single efficient programmer to write the code to develop an application rather than employing several people, who may drag the work in manual performance and also increase the cost.
5. Applications need constant update

As efficient as applications are, and even with the way they make life easier, one major disadvantage of applications is that they need constant updates and maintenance to work. The rate at which apps, websites, and other software tech need maintenance is another reason why programmers are in constant demand.
To keep updating this software, programmers need to keep writing new codes to improve on the current ones. Without programmers, these applications will become obsolete and redundant.
To put it rightly, programmers have become indispensable in today's world because the world will keep increasing its technology demands. Likewise, the need for programmers will also increase.
Are you wondering how to become a computer programmer? Check for below for a step by step guide.
How to be a Programmer?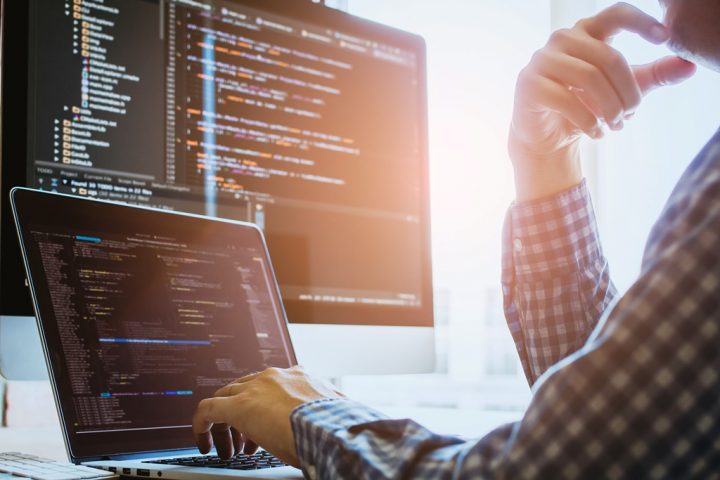 Here are the steps to becoming an efficient programmer in 2020 and beyond.
Like most works, one of the basic requirements is to get a degree. You will need a degree in computer science, mathematics, or even both to acquire the necessary educational skills to be a programmer.
The practical knowledge of these academic fields will arm you with the basic skills you need to learn and understand programming language easily.
Decide which area you want to specialize in
Programming is a vast field, and you can't probably study everything. Moreover, it would help if you focused on an area that you are good at and also have an interest in.
There are different areas to explore some of the most popular ones include data scientists, software programming, software development, web development, mobile app development, and data administration.
Learn one/more programming languages
The next step is to learn a programming language. However, for relevance sake, it is advisable to learn up to three or more languages, especially ones relevant to your field.
There are many programming languages, some of the popular ones include, include SQL, JavaScript, CSS, Swift, Java, Python, and Solidity
Get certified and practice
Beyond your degree, you will need to earn more programming certifications, if you want an extra edge in your career. Besides, the coding world keeps evolving; therefore, as a programmer, you need to keep improving yourself and updating your knowledge on what you know to stay relevant.
Practice, they say, makes perfect. If you want to be the best in your field, you have to keep practicing and keep making use of your coding skills often. By doing this, you will be able to hone your skills and stay relevant in your field.
Conclusion

In today's world, everyone is directly or indirectly affected by technology, which is the primary reason why programmers are now in such high demand since they write the software and coding for most tech.
Other reasons why programmers are in such high demand today include the shortage of highly skilled programmers, the need to update and improve websites and apps regularly, and the significant role programmers play in e-commerce.