Invoice apps revolutionized the way bills are sent, and payments are made. With a good payment provider, you can charge your customers for a service provided from several miles away. With these invoicing apps and solutions, your payment processor is in app form, and all transactions can be done from your smartphone on the go.
If you are looking for great apps to run the billing and payment processing side of your business, we have a good list of apps you should consider. Come along with me as I show you the top 10 invoicing apps for Android, iPhone, iPad, and other iOS devices.
PayPal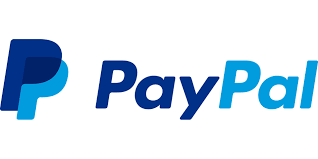 Reputable, affordable, and user-friendly; PayPal is easily a favorite on the list of 10 best invoicing apps for Android and iOS.
If you have clients who prefer security assured by a popular, well-known payment processor, then PayPal is a great option. You can leverage its reputation to instill trust and a sense of safety with your clients.
PayPal allows clients to make payments without having an account on the app. Although, figuring out how to make payments without signing to the platform could be tricky – I advise sending your client a guide on how to do this.
PayPal charges are cost effective, and you should find the interface for web and app user-friendly.
Stripe
One of the top processors of card payments, stripe recently introduced invoice processing option. Stripe offers a unique feature to users.
You can receive wire transfer without the revealing of Bank details. This function generates a virtual account number for users so that they can accept payments safely.
The processing fee on Stripe is competitive. 2.9% + $0.30 per transaction with cards, wire transfer is charged from $8 with a $5 cap for ACH direct deposit.
Square
Recommended by users for point of sale billing and invoicing. Square comes with the features you will need to Bill clients and accept payments conveniently.
Square keeps your transaction log neatly organized in your dashboard. Square also offers loyalty programs, time tracking payroll – these features are available to paid users. The free version has a point of sale and invoicing function.
Hiveage

Hiveage is a simple invoicing app that allows you to send your clients an invoice in PDF form. The tool doesn't process payments, but that shouldn't be a problem when your client makes payment via direct deposit or PayPal.
The app also offers payment tracking features, product log, storage to save client and product information.
Invoicera
Invoicera offers functions similar to Hiveage but gives more free service. The app does not require users to create an account before using it.
Like Hiveage, users can send invoices to clients, track payment, save the client and product/service information, and do automate invoicing.
Invoicera stands out from Hiveage for it's a full-featured free version. In free mode, users can access the premium functions for a limited time/ period. This is so that you can decide to pay for the $15/month subscription or stick to the free version.
Zoho Invoice
If you are looking for an automated invoice app, Zoho might just be what you need. The app can send automated invoices using your company's Logo and details. This is possible after you've set up an account on the platform and initiate the automated invoicing.
Zoho provides email style logs of your invoicing activity, so you keep track of sent invoice and paid ones. For $1.50 US-based users can use the app to automatically prepare an invoice, mail to clients complete with a return envelope so customers can mail back their payment.
The app processes payment through third-party payment processors such as Stripe, PayPal, and more. It's free to use for up to 5 clients. The premium plan starts from $9.
Harvest
If you charge clients per hour or minutes spent working on their job, then Harvest might be useful to you. When installed, the app logs the time spent working. It also notes when you are away and pauses the counter.
Harvest supports team collaboration on a project. Each team members time log is posted centrally so that members can see the most productive worker. With that information, the next project can be predicted.
Harvest is free for one person and two clients. Premium service starts from $12 for solo or team plans.
AND CO
And Co is a popular invoicing app among freelancers, especially those with a gig on Fiverr. The invoicing solution comes with features – time tracking, invoicing, and task management- that allows users to run their business conveniently.
AND CO stands out from the pack with its contract creation feature. The app allows freelancers to send standard contracts to their clients.
The invoicing features offer great flexibility in options. You can charge clients per word, per hour, or a fixed charge. The best part of this app is that it is all free.
Xero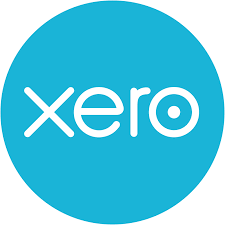 Xero helps you track your accounting workflow including invoicing, payments, bills, expenditures, payroll, expenditure, and more.
If you know how to create an invoice in a spreadsheet, you will appreciate Xero's spreadsheet-like setting. You can input your services, client information, and billing in the spreadsheet. After the invoice is sent, Xero will monitor your account for the payment.
The app does not have a free version. Its pricing starts from $9 a month.
Invoicely
Invoicely is another free accounting software that focuses on accounting and billing. With this software, you have a chance to file and sort the details of your financial activities. Also, you have access to a fully-featured suite of business reports that analyze your business budget.
As some of the software on this list, Invoicely does not accept payments; instead, it does so through a third party processor such as PayPal or Stripe.
With invoicely, you can send out invoices, receive the payment via 3rd party app, and record your accounting transactions.
You can access invoicely from invoicely.com.

Wrap Up:
It doesn't matter if you are a freelancer, hobbyist blogger, or a small online business owner; these top best invoicing software and apps would come in handy for handling billing and all sort of client invoicing.
You can download their mobile apps for phones and tablets or use their web version for every other internet-enabled devices.
Do you know of any other top mobile invoicing app that isn't captured in this list? Share them with us below.