At some point, in some situations, connecting your smartphone to your TV might be the best way for you to enjoy viewing a file (picture, video) or playing a game. This makes knowing how to connect your Samsung Galaxy S9 to TV vital.
In today's post, we are going to look at the four different ways to connect a Samsung Galaxy S9/S9+ smartphone to a TV set. We limited the guide to "just the four best methods" as they're super easy and can be used by anyone irrespective of their level of technical know-how.
The Best Ways to Connect Samsung Galaxy S9 to TV
There are many ways to hook up your Galaxy S9/S9+ to a TV: You can connect wirelessly or make use of a USB or an MHL adapter. How you connect your Samsung Galaxy S9 to a TV should be determined by the type of activity you want to do with the connection. Wireless casting can do a simple picture viewing while cable connections are best for more tasking performances.
Making use of a cord reduces lag time, and possible connection drops you will experience using a wireless connection. That said; let us look at the four different ways to connect a Samsung Galaxy S9 or S9+ devices to a TV set.
Wireless casting
This method is quite straightforward. To connect your phone to a Tv, you'd need a smart Tv that can connect to a wireless signal.
Just draw down your notification bar and slide to the left. You will find the "cast" button, engage the function to connect to your Tv. You will see a list of devices available for connection.
Select your TV from the list and connect to it. Play and have fun until mama calls!
MHL adapter
The MHL technology allows a high data transfer rate between a device with MHL support and a TV. MHL stands for Mobile High-definition Link. Smartphones are built to support MHL connections. Samsung Galaxy S9 has MHL function, so it can easily work as an MHL adapter.
Besides using a Device that requires MHL support, you'll need:
USB to HDMI MHL adapter or cable
HDMI cable
Display with HDMI input
Power cable
To use an MHL adapter all you need to do is connect the USB end of the adapter to your device. Then connect your adapter to your TV via the other end of the adapter. It's a conventional plug and play stuff, nothing fancy here.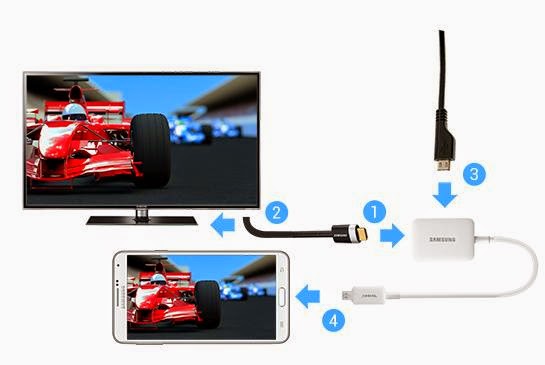 USB connection
This mode of connection is similar to hooking your phone to your computer. You directly connect your USB cable to your phone's port and plug in the other end of the USB to your Television.
When the connection is established, select the connection mode from your device (change your USB settings to Transfer files or Transfer photos (PTP), and your TV will read your phone's storage. Now, you can view your images or watch your favorite videos.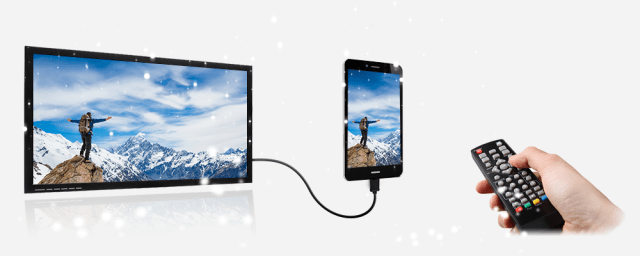 Samsung Smart Dex Connectivity
The smart Dex feature offers a desktop experience from your smartphone. This function is built into the Samsung Galaxy S9/S9+ smartphones.
To connect your Galaxy S9 to TV by using the Smart Dex Connectivity, you'd need a TV that is HDMI-enabled, and a USB C to HDMI cable.
For this to work, simply hook up your Samsung S9 to the USB end of the cable and connect the HDMI cable to your Tv.
Your Turn
Even though there are several unconventional methods such as OTG Cable + HDMI, USB to HDMI converters, etc., we stuck to these four because they are the easiest ways to connect Samsung Galaxy S9 and S9+ to a TV screen.
Do you have another super easy Galaxy S9 to TV Screen connection method you'd like to share?  Tell us about it below. Have fun!