Wondershare video converter ultimate, as a media conversion tool is not new to us as we've used same for a free giveaway here some 4 years ago.
I have been using it since then but prefers total video converter (TVC), until the launch of their most recent version than combines video conversion functionalities with exquisite media streaming capability.
In this short review, I'll be sharing my experiences with Wondershare video converter ultimate app, its function, features and/or capabilities.
About Wondershare video converter ultimate
Wondershare Video converter ultimate is a little piece of utility app that lets you convert videos from one format to another without loosing quality (noticeably).
It Losslessly converts videos from local or internet sources to thousands of formats. With it, you can make full movies to work on your outdated Nokia  s40 devices.  This is because the software supports conversion from DVDs, movie download directories, USB drives and sundry.
Apart from video conversion, Wondershare video converter ultimate as a utility software lets you edit videos, record screen, download videos from internet sources as well as perform other functions that would be discussed in-full below.
as a Video Downloader App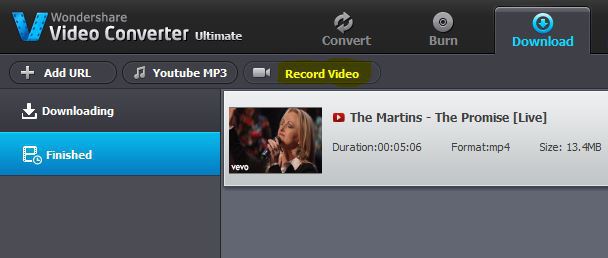 Video downloading is one of the core features of Wondershare video converter ultimate. This features lets you download videos, mp3s, flash media and/or other popular media formats from internet sources.
With Wondershare video downloading tool, you can download videos from YouTube, Facebook, Hulu, Dailymotion, Vimeo, Lynda and etc.
There's the option to download the video to format of choice by altering the "save as" selection to your most preferred media format. This way, it becomes very easy to convert online videos to a format that works best for your offline viewing pleasure.
The record video function lets you record live seminars, skype conversation, live shows/streaming from popular internet TV sources such as Hulu, VIP League, Amazon Prime Video, Stream2Watch, Netflix, FromHot, GoMovies and etc.
You can also craft short tutorial videos (assuming there's no Camtasia app), record game plays and/or interactive PC sections with the Wondershare video converter ultimate's record video feature.
as a Media Streaming App

Wondershare video converter ultimate as a versatile media conversion tool comes with this light-weighted Wondershare media server add-on that lets you stream local videos or the ones from internet sources to your Smart TV, standard TVs and/or to DLNA/UPnP supported devices.
This feature can come in handy for pleasure viewing, family viewing and lite seminars. Videos for streaming can be imported from Local drives, USB drives and external hard disk drives (HDD).
as a Media Burner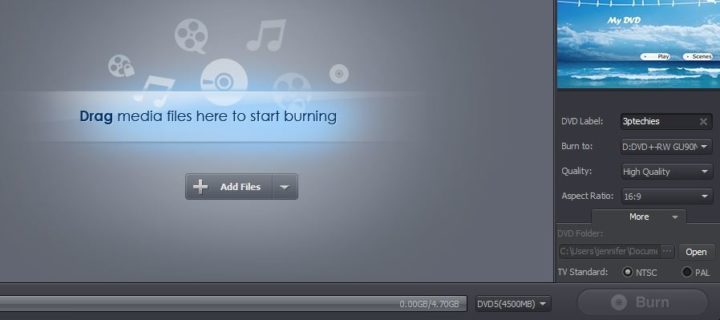 As mundane as CD/DVD burning might seem to some, it is still a very important feature for those that rely on video disks for storing/sharing media files. Most offline seminars relies on video disks for storing tutorial videos and the likes.
Wondershare video converter ultimate is equipped with a decent media burning tool that lets you copy and/or convert home videos, edit DVD files and burn same to Video discs.
as a Video Conversion tool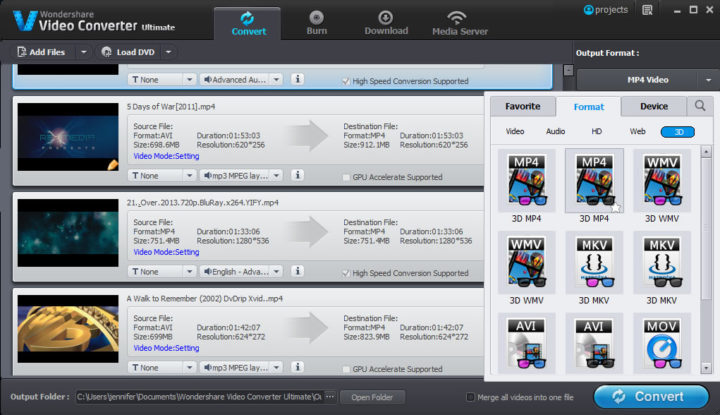 This is another core feature of Wondershare video converter ultimate. It lets you convert videos, by format, devices and/or internet sharing (Facebook, YouTube et al) locations.
There's there's the option to do some basic editing such as video trimming, watermarking, cropping and etc. before converting the videos to a format of choice.
Wondershare video converter ultimate also features a basic media player that makes it easy to play videos without exiting the app.
Version 10 Revamp
The version 10.0.1 of Wondershare video converter ultimate was completed revamped to give access to more features, tools and usability.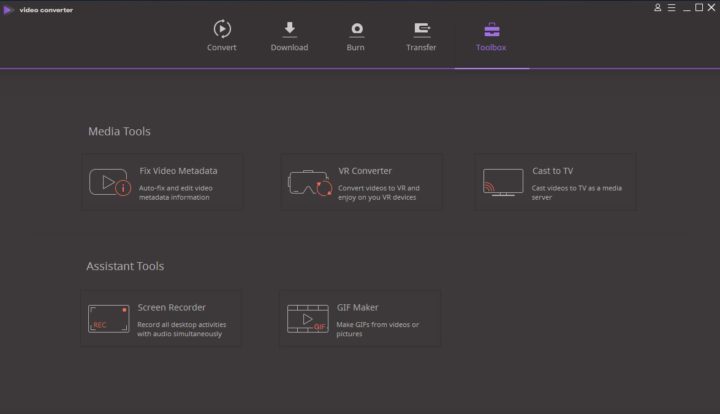 There is the transfer function that makes it easy to "directly transfer" videos, music and etc. to connected devices such as: cell phones, tablets, camcorder, external HDDs, USB flash sticks and PDAs with external storage facility.
Another feature that's introduced in the version 10 is the GIF maker that lets you convert videos to Graphics Interchange format (GIF) images.
With this, you can convert old photos, downloaded videos and other supported rich media documents to GIFs without exiting the software interface. The revamp is completed with other useful tools grouped together in the ToolBox tab.
Pricing
Wondershare video converter ultimate is sold for $39.95 for 1 year single user license or 59.95 lifetime license. Each of the paid license category comes with a dedicated customer/technical support.
How to Use?
Just like every other paid app, Wondershare video converter ultimate requires a paid license key to fully work. The free version is limited in many ways and would hardly pass for a professional video editing tool.
Assuming that you've already bought a valid license or just testing out the free (trial) version to see how well the app fits your need: simply pay a visit to Wondershare video converter ultimate website and download either Mac or Windows version of the software.
You may want to download the Windows executable file (.exe for PCs) or Macintosh Disk iMaGe file (.dmg for Apple Mac OS X machines) directly for easy access.
Once the download is completed, click on the installation file downloaded and select install to begin the installation process. Follow after the on-screen prompt to complete the installation.
Launch the app from your active desktop icons and pick any video conversion tool of choice. You can also right-click on any local video (from Windows Explorer) and pick the option to convert with Wondershare video converter.
Our Review and Verdict
The video conversion is a thing I do from time to time, being a person that owns several devices including outdated Nokia s40 models. Wondershare video converter ultimate worked for my most-loved video conversion needs.
The record video function was below par when used for functions other than a video recording. Trying to create a simple screen tutorial with it failed and the output for full-page recording wasn't impressive too.
Other features of the app is really top-notched and worked better than most popular tools around the cyber-space.  We can recommend this tool as a better than total video converter (TVC) app.
In all, Wondershare Video converter ultimate is highly intuitive, user-friendly and works with basic system hardware requirements.