A web application is a program that is hosted on a server. It acts like a website, but it has the majority of application functions. Instead of being opened via an icon on the home screen, it is accessed through a web browser like Google Chrome or Mozilla Firefox.
As the world transitions to more and more web-based applications, it is important to ask: are they the future of optimal user experience? Find out what you need to know about using web apps.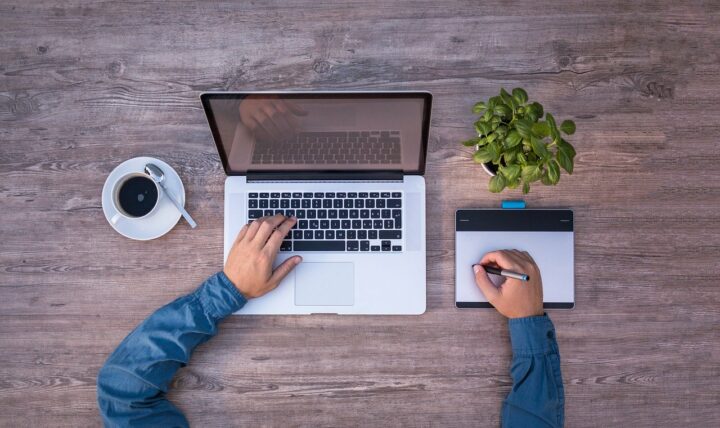 How Does A Web App Work?
An example of a web app is Facebook. It can be accessed either through the native application or by typing in the domain in the web browser. Regardless of how you access Facebook, you can always use its key features. This is how most web apps work: they have a set of core features that are accessible through any browser.
The main difference between a web app and a website is that a web app is interactive. A user can input data and the web app will respond accordingly. This is done through the use of JavaScript, which allows the web app to communicate with the server.
Progressive Web App
A progressive web app is a web app that has been built to achieve better performance and user experience. It is the perfect middle ground between a web-based application and a native application.
In simple terms, a progressive web app is a superior web app that can run even when a user is offline. Its goal is to give users the best possible experience. It can run demanding functions without crashing or loading problems.
Web App Marketing Opportunities
Using web applications is great for marketing and business scaling. More and more people are using the internet every day, which makes it easier to reach businesses' target markets. According to HubSpot, the average person spends 6 hours and 42 minutes online every day.
Users often prefer web apps over native apps because they are more convenient. First of all, as long as users have access to a browser, they're available at any time and any place. They can be used on any device with an internet connection, which is very convenient for users who are always on the go. User-friendliness is important to marketers, and web apps have an edge in this department.
PWAs open the door to push notifications too, which is a great marketing opportunity for businesses. Businesses that have a progressive web app can target mobile users with ads and offers. According to Forbes, the average PWA increases conversions by 52%.
Web Apps vs. Native Apps
Web apps bring many benefits, which are argued to be superior to their native counterparts. Likewise, there are some important things to know about using web apps rather than native apps.
Web Apps Require Fewer Resources
Web apps are more cost-effective than native apps. They require fewer resources in terms of manpower, time, and money. They also require less maintenance. Their users may save money, too.
Businesses that have adapted web apps designed to make workflow easier have been able to significantly reduce their operational costs by automating tasks and integrating different software.
Web Apps Are More Compatible
Web apps offer more cross-platform compatibility. Many web apps are accessible through a variety of browsers, be it Google Chrome, Mozilla Firefox, Microsoft Edge, or Safari.
There is no hassle with having to install the application, so the only criteria to be able to use the application is having access to the web browser.
Web Apps Save Space
Web apps don't need to be installed; they are merely accessed by typing the URL into your browser's address bar. This means that there is no need to download them, and they do not take up space on your device.
This can be an advantage to users with a limited storage capacity.
Web Apps Deliver The Functions Of Native Apps
Depending on their intended purpose, many web apps will bring the same or similar functions that are featured in native apps – as well as all the benefits above.
Ultimately, they can give you access to all the features offered by your platform while being more agile and accessible on a wider variety of devices.
Web Apps Require Better Security Measures
From one angle, web apps could be deemed safer, as not having to download them to devices protects the devices from malicious software.
However, users must keep in mind that web apps are hosted on an off-site server, which makes them more vulnerable to hacking attempts than native apps. As such, they must be secured with a more robust security protocol. Developers should make sure to include protections against various security threats and implement the best web app security practices as early and often as possible.
Despite these challenges, web apps have many advantages that make them the ideal choice for certain applications. Even though there is still room for improvement in terms of their security protocols, the fact that they are cost-effective and highly scalable makes them a very attractive option for many businesses.
Getting Used To Web Apps
As beneficial as web apps are, there is a slight learning curve associated with their use.
The use of native apps on mobile, tablet, or desktop is largely intuitive. Users know what to expect and do when they open an app, whereas the use of web apps is still fairly new.
Further, compared to a native app, the use of web apps requires users to memorize a URL address that is used to access the application each time. While this is not a difficult concept, it is not as user-friendly as having an accessible icon on the desktop.
Will users likely adapt to using web apps as time goes on? The many benefits offered by web apps – such as being more affordable and easier to update – will likely outweigh any challenges. Only time will tell if web apps become the new standard.
Will Web Apps Dominate The Future?
Overall, web apps are incredibly powerful and versatile. If the upward trend continues, web apps are likely to continue to grow in popularity.