In this era where AI tools seem to threaten the services of copywriters and digital marketers, what are the must-have AI tools you should have in your toolkit? As a writer or digital marketer, it is important to get familiar with AI apps and tools; they'd aid and simplify your workflow in many aspects.
No, AI tools won't entirely replace manual writing and marketing services, however, as a techie, you should get acquainted with as many of these tools as possible, to complement and polish your efforts for much better results.
Writers can use AI tools to generate topics and heading structures in split seconds; marketers could use the same tools to generate copies and get content ideas. There are many ways AI tools can come in handy for copywriters and digital marketers.
The 15 Must-have AI Tools for Writers and Digital Marketers
Here are 15 of the best AI tools for copywriters, SEO writers, and digital marketers. While you don't need all these tools at a go, you can just try them out differently and pick out the best ones that give the results you want.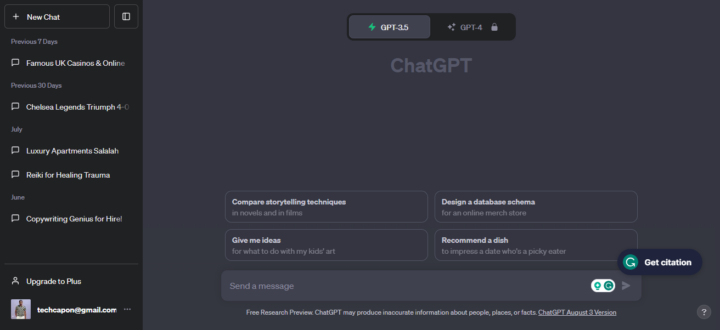 ChatGPT by OpenAI is literally the AI writing tool that broke the internet and gave massive popularity to AI tools. It is an AI tool for writing all kinds of copies and blog posts. There are many versions available, but the 4.0 is the latest and most complete version – however, it requires a subscription, while older versions are available for free.
This AI tool can be used by both marketers and writers. It is literally the best free option available out there (the 3.5 version). ChatGPT can create copies of up to 1,500-word count or more. It can generate headings structures, tables, and simple charts. It is a suitable option for freelancers and businesses.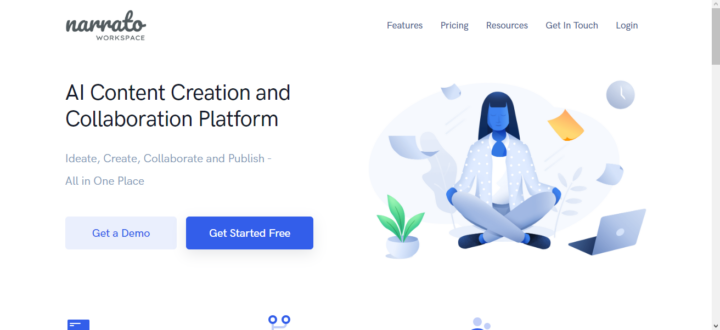 Narrato is an integrated workspace for digital marketers; it combines a variety of resourceful AI tools that simplify digital marketing in different aspects. The Narrato too is an AI content creation tool, team collaboration tool, and workflow management solution for businesses and teams.
Owing to its multiple offerings, Narrato serves as an all-in-one AI content platform for content creators and marketers. This tool is a premium option, however, you get to try it for a few days before paying for any of the available plans. When using Narrato for content generation, it can write on any topic and in any language – up to any length.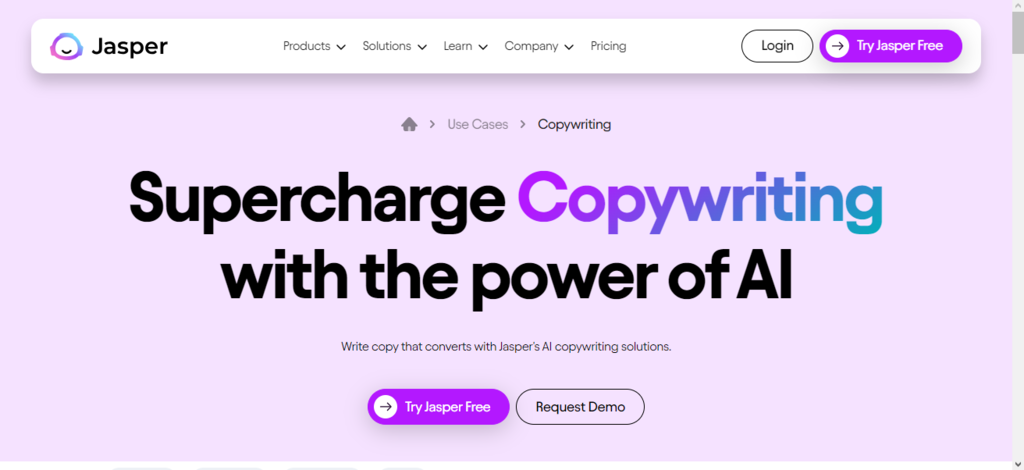 Jasper's AI is one of the most efficient you'll find out there. It is built to deliver awesome results – for copywriting or setting up marketing campaigns. Some marketers rate Jasper as their best AI writer and marketing software. More so, the Jasper AI solutions work for enterprise teams too.
The Jasper AI AI writing tool can rephrase and rewrite copies, as well as generate unique content on any topic. Copies generated using Jasper AI tools are suitable for blog posting, marketing campaigns, and product descriptions. Generally, Jasper offers a full suite of digital marketing solutions for enterprise businesses.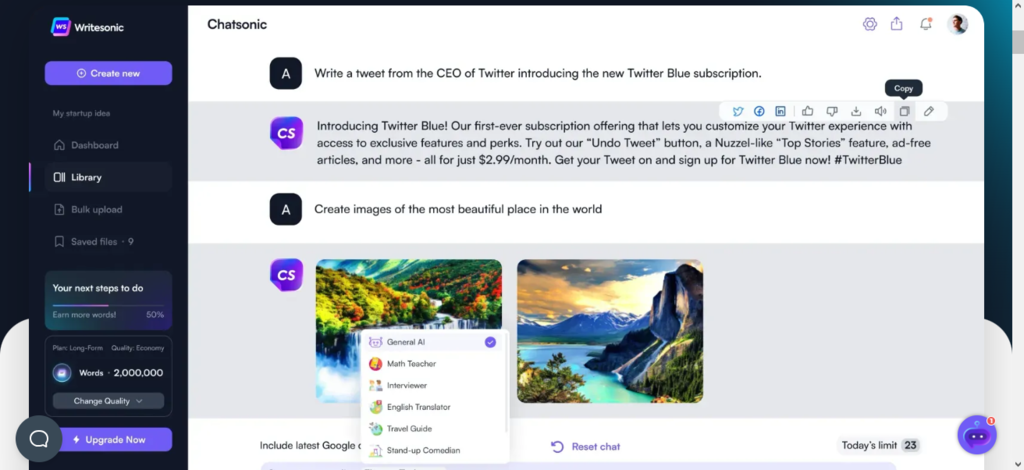 ChatSonic is an AI article writing tool created by WriteSonic and it turns out to be one of the most used ChatGPT alternatives out there. Just like ChatGPT, ChatSonic is available for free – but has a premium version – and comes with a ton of built-in features, including a maths solver.
WriteSonic provides customizable writing templates suitable for blog post creators, content marketers, and businesses. However, the free version of this AI tool is based on ChatGPT 3.5, which is quite outdated. But then, you can start with it and upgrade to the premium version for higher accuracy.

Another AI tool worth checking out is ByWord; it is a platform that not only helps you to create content but also helps you to generate images to use in the content. ByWord is based on ChatGPT 4, the accuracy is above par and the interface is pretty easy to understand.
ByWord can also be used to craft social media posts from written articles; it can write in different languages. There are simply many things you can achieve using ByWord as a writer or digital marketer. More so, this AI tool integrates seamlessly with WordPress, Zapier, and Webflow CMS.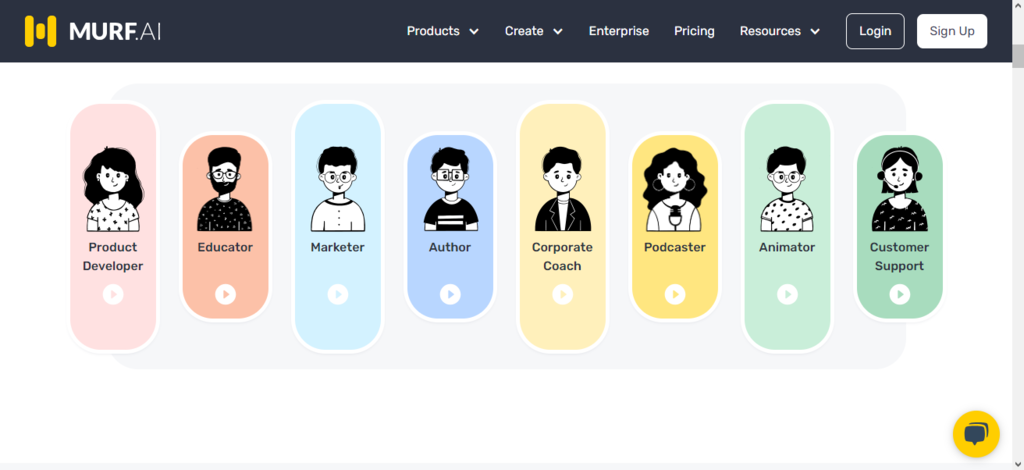 Murf is quite different from the AI tools mentioned above. It is a text-to-speech tool, which means it helps you convert written texts into voiceovers or professional audio. The Murf AI tool offers a "Studio" that comes with a number of handy audio editing features to create professional text-to-speech audio.
Content creators and digital marketers can leverage Murf AI to create podcasts, video gigs, and professional presentations. With all the tools it has, Murf AI is quite intuitive to use; you get to choose the tone you want: an author, customer rep., marketer, coach, podcaster, etc.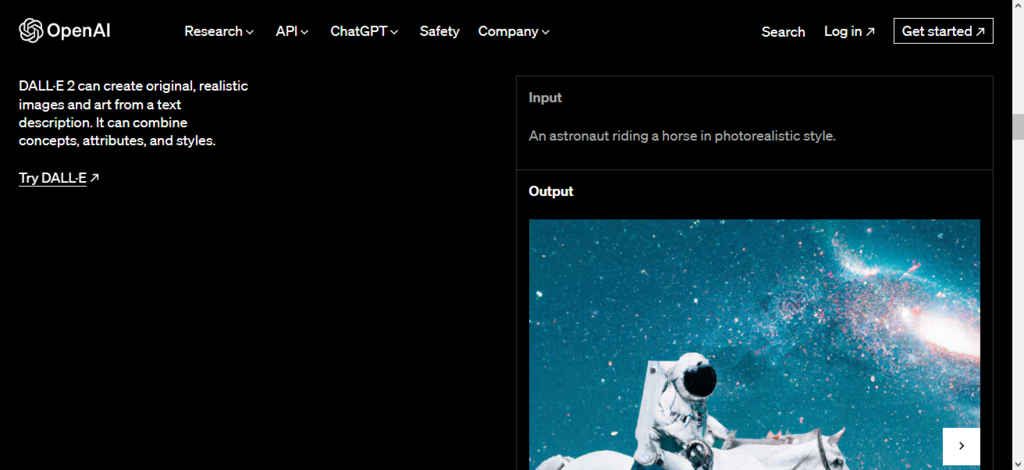 Dall-E-2 is an image-generation AI tool capable of generating any image you can think of – you only need to provide it with a detailed description of the image you need to create. can create original, realistic images and art from a text description.
It can combine concepts, attributes, and styles. This AI tool is a product of OpenAI, the same developers of ChatGPT. It's the foremost AI image-generation tool out there.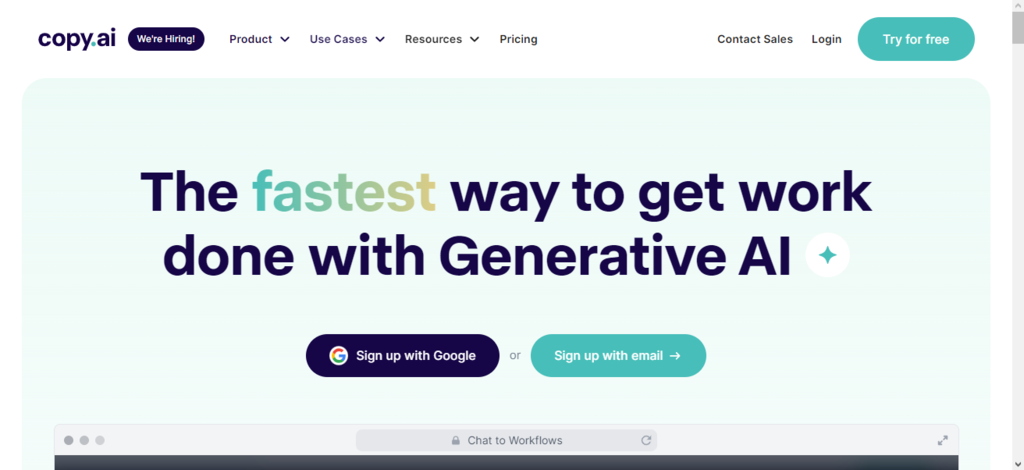 Long-form articles, sales copies, product descriptions, ad copies, or content briefs, Copy.ai can help you with all of that. This AI-powered copywriter generates high-quality copies for various purposes and it has a free version. Getting sales and ad copies from this tool is pretty easy, and what it generates is usually satisfying.
Copy AI helps copywriters and digital marketers to work faster and smarter. Several thousands of marketers and writers have chosen this tool as their go-to alternative to the popular ChatGPT 4.0. Its workflows are organized and easily accessible.

Wordtune is quite different from the rest on this list; it is not an AI tool for creating content, instead, it is for "tuning" your copies. As the name implies, Wordtune helps you to polish your articles; it fixes grammatical errors, improves syntax, and makes your copies much better.
The developer, however, has an article rewriter tool to rewrite your marketing copies and make them more compelling to convert.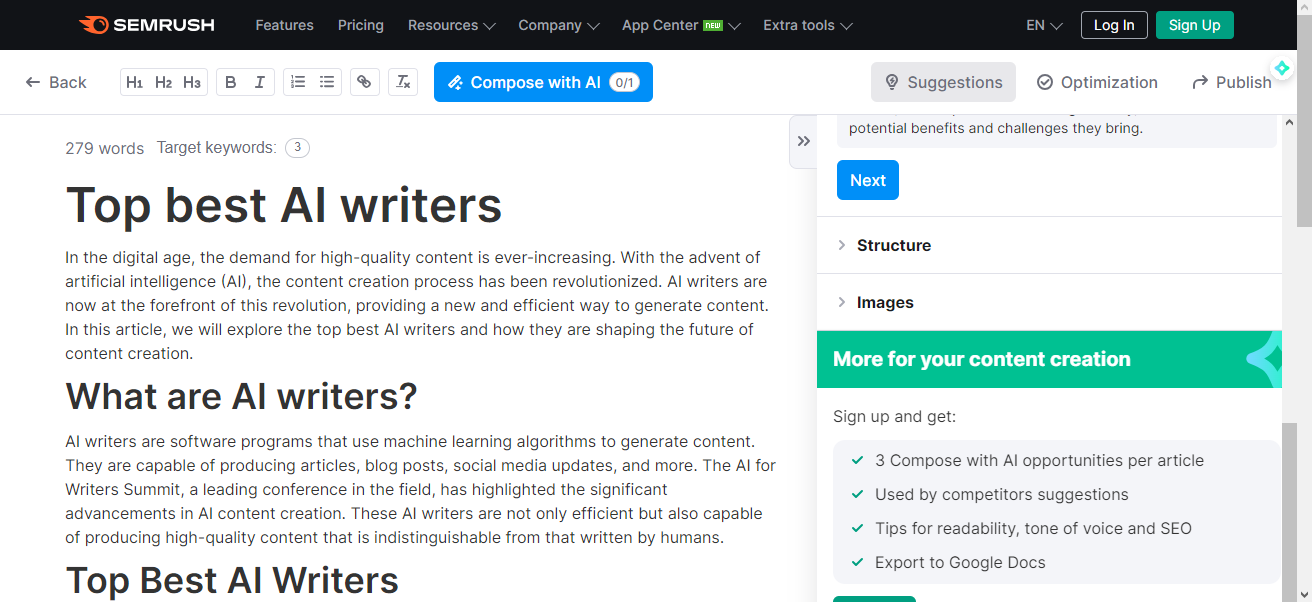 SemRush's ContentShake is another great tool to keep on your checklist. It is a generative AI tool for writers and digital marketers. ContentShake works in a slightly different way – you throw a keyword to it and it creates a content for you. While the free version doesn't offer much flexibility, it is a decent option to consider.
It doesn't stop there, ContentShake provides you with several content ideas for each topic you throw at it. So, you can compare paragraphs and pick the best one that fits in. If you have an account, you can export the AI-generated article to Google Docs and continue your editing.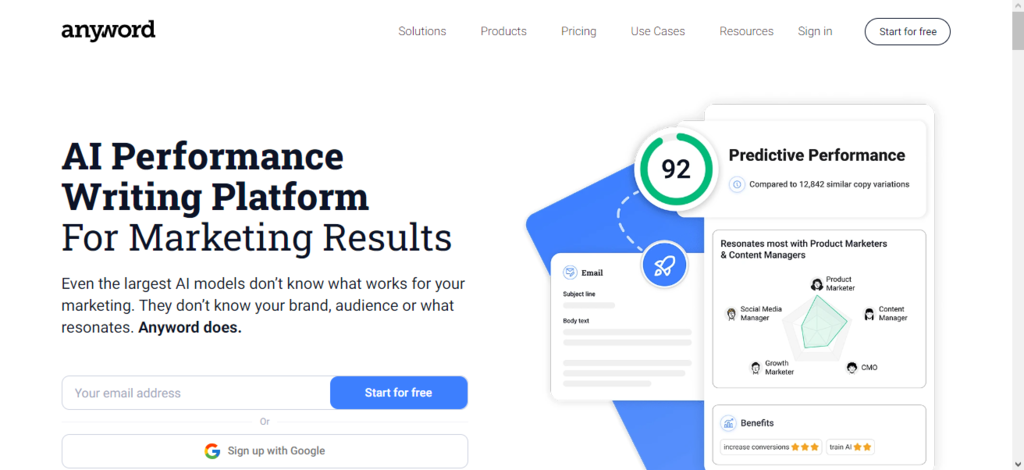 Anyword appears to be a platform built for marketers particularly. It has pretty many use cases; with Anyword, you can create ad copies, sales copies, blog posts, email copies, social media posts, email copies, and any other type of written copy needed for any marketing purpose.
You can teach this AI tool how to write in your tone and deliver the exact type of articles you need. There's a detailed guide provided by the developers on how to use this tool to generate compelling copies for marketing.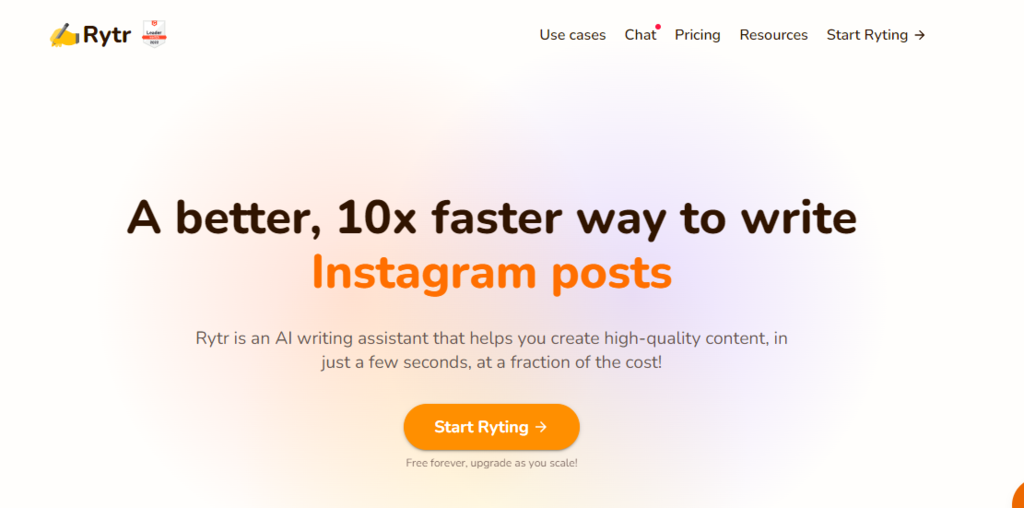 Rytr aims to speed up time spent in writing articles manually and still deliver unique copies that serve the intended purpose. Whether it's email, blog posts, sales/ad copies, or landing page content, Rytr can help sort that out for you.
More so, you could use Rytr to generate compelling YouTube video descriptions and interview questions; it's a truly useful tool for writers and digital marketers of this age.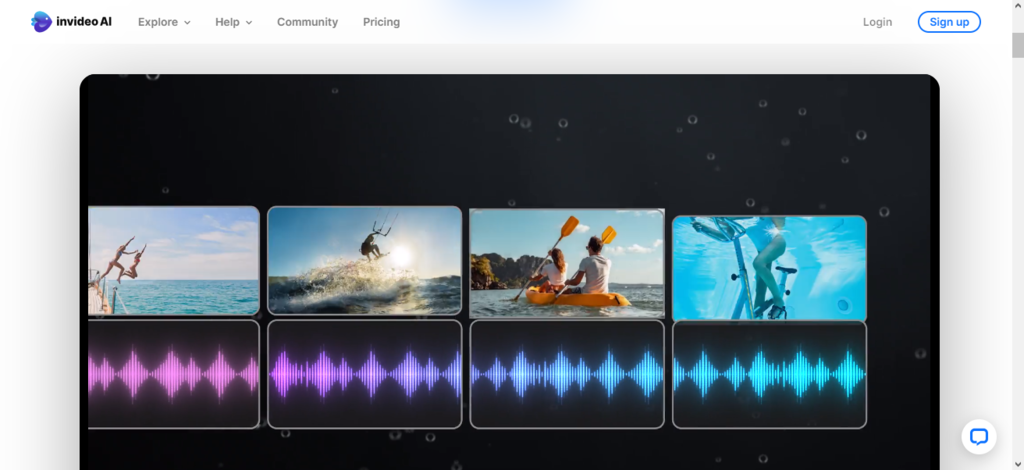 Here's another unique AI tool for digital marketers. InVideo turns your ideas (which are in text form) into AI-generated videos for marketing purposes. What InVideo does is collect information in text format and turn the words into a video. This AI tool also generates scripts, adds voiceovers, creates scenes, and other functions.
With this AI tool, you can create YouTube videos for your affiliate products or for any random reasons and people will understand your points. Also, InVideo provides you with many stock videos and photos, which can be used in your production. This is a truly handy tool for digital marketers.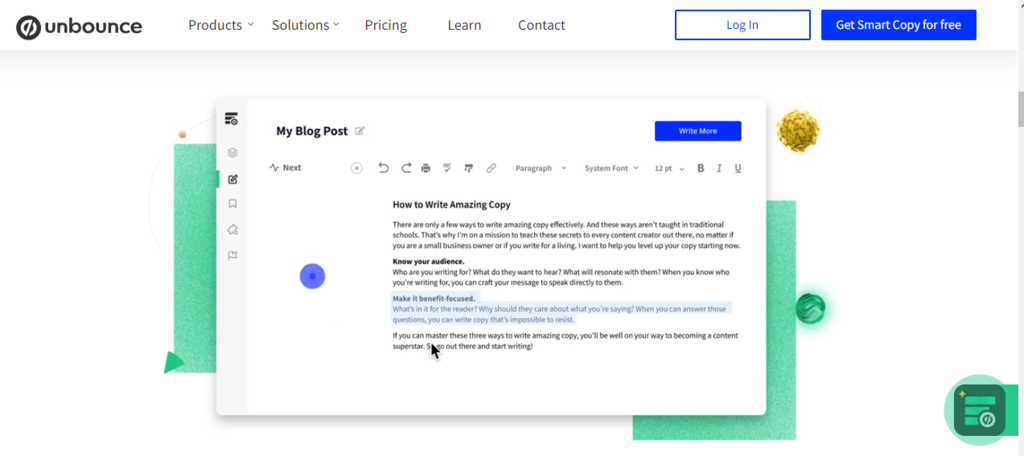 Smart Copy by Unbounce is a pretty powerful AI copywriting tool for anyone who has a content to write. It is quite an excellent choice – looking at the features you will get on the free plan before deciding to upgrade. There are 40+ templates available on the free plan.
Unbounce Smart Copy has two premium plans, but for the start, the free plan gives you quite a handful of features to exploit. This AI tool makes sense for landing page content, blog posts, marketing copies, keyword ideas, and press releases.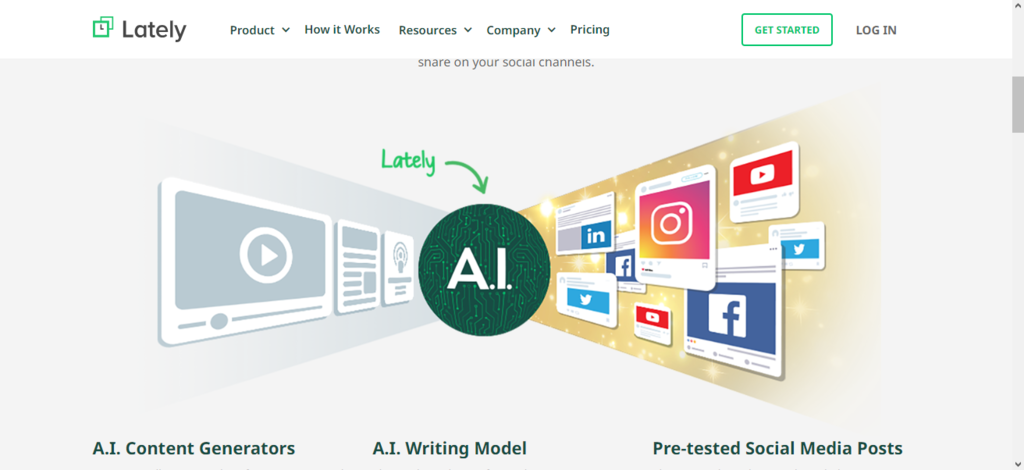 Last on this list is Lately, a contemporary tool that converts your long-form articles into hundreds of social media posts so you can curate the publication across your social profiles. Lately is not as advanced as most other AI tools here when it comes to generating unique blog posts. But for social media posts, it's one of the best to check out.
What More?
These are the best AI tools every writer or digital marketer should check out. Of course, you can't use all at a go, you can try them out differently and choose your favorites. Most of them offer the same functions, but a few are unique.