The advent of technology has paved the way for a lot of new stuff and has re-shaped how we do many things. These days, for one reason or another, you may want to have the same file or document available and accessible on your multiple devices; this is where these best free file sync softwares come into play. They help you process the duplication of your files and settings across multiple devices by "synchronizing" your files in these systems or devices.
What is File Syncing?
Well, file syncing is the process of "synchronizing" your files across multiple systems or storage-enabled electronic devices. To better understand what "File Syncing" means, you'd need to understand what the term "Synchronization" means. Synchronization simply means to make data or a number of files to be "the same" in different devices or storage location. That said, "File Syncing" refers to the computing process of making some set of data or files to appear in different storage devices without being altered.
File syncing also means that one can access exactly the same file on different systems. The syncing is updated by specific rules and in real-time; thus, there are two major types of file syncing; one-way file synchronization (mirroring) and two-way file synchronization.
However, regardless of the types, file syncing sees that "File A" on System 1 is exactly the same as the "File A" on System 2, and when the file is updated on System 1, it automatically updates on System 2, ensuring that both systems have the same data – that's practically what file syncing does.
The 12 Best File Syncing Software For PC Users
With a clearer understanding of what file syncing is and how it works, below are the best tools you can use for syncing files across PCs and MacBooks.

Atop my today's list is Sync, a cross-platform "app" that provides you with tons of handy features for effective synchronization of your files and data. Sync is a flexible and easy-to-use file syncing platform that's also available as a web-based app, desktop client for PCs and MacBooks, mobile apps for Android and iOS devices.
This syncing tool also supports a bunch of collaboration tools for business purposes and private teams. While this software has a "forever free" version that's limited to 5GB storage and a maximum of 2 users, the paid version lets you get up to 2TB storage space for only $8/month.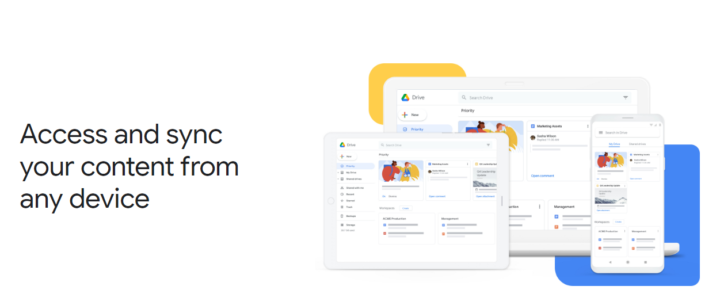 The chances are that you've been using Google Drive for file syncing, but you never knew that was what you were doing. Well, Google Drive, the famous cloud storage platform, also doubles as a free file syncing tool. The platform allows you to synchronize your files (regardless of the size) and make them accessible across all your devices.
It seamlessly integrates with other Google products such as Spreadsheets, Docs, meetings, etc., to allow real-time editing and collaboration. Interestingly, the basic version of Google Drive leaves you with a chunk of storage, up to 15GB; you may never need to upgrade.
Syncplicity by Axway is not just a file syncing tool; it is multi-feature business software for SMEs and big names. This cloud-based syncing app is available and accessible across devices and platforms, making it possible for you to access your synced files from anywhere, at any time. You'd get up to 10GB of space for the free "personal" account sign up, and there's no limit to the file size you can upload at a go.
With Syncplicity, file synchronization is quite swift and seamless. The interface across devices is simply intuitive and easy to use. More so, this app is safe and secure to keep your data private.

This file sync tool is only available for Windows OS. It is an open-source, free application that allows Windows PC users to synchronize their files online or offline. For offline synchronization, you'll need to use a thumb drive, and for online synchronization, this tool utilizes Dropbox. One good reason to choose this file sync tool is that it is 100% free to use, and it's also flexible.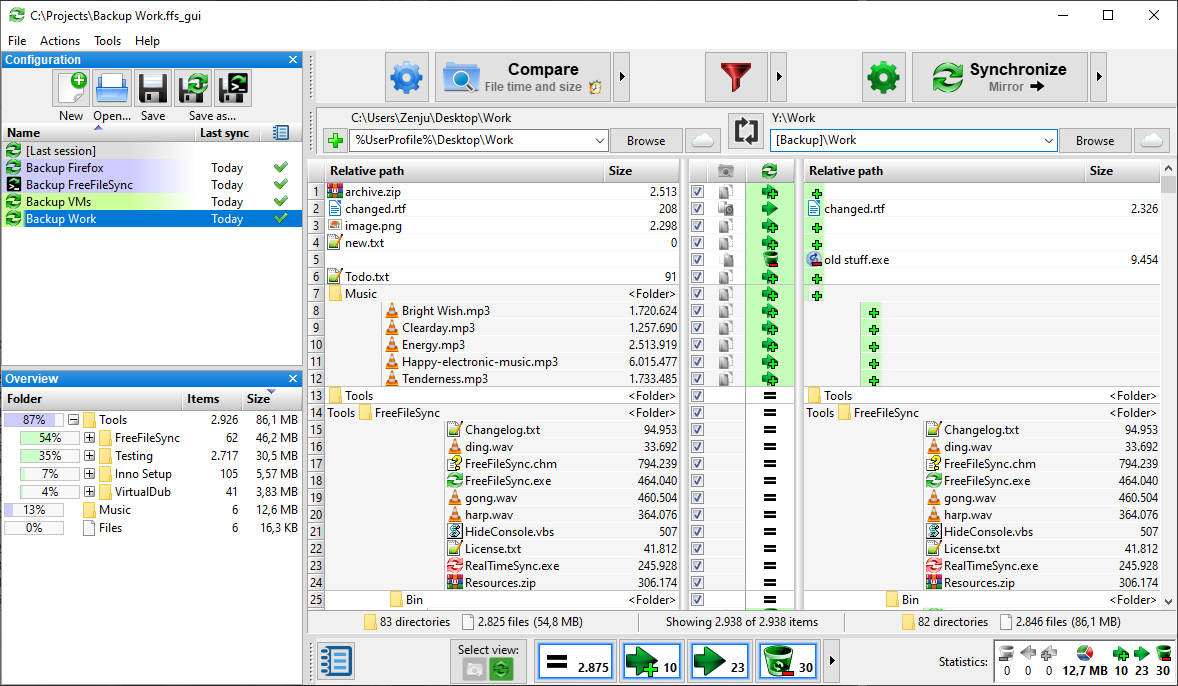 The name already says it all; Free File Sync is a free file syncing tool that's available for Windows, macOS, and Linux OSes. It is also a free and open-source program; thus, you do not need to pay to access any feature the program has to offer. FreeFileSync features a clear-cut interface that anyone could easily understand.
However, this program is sustained through donations, and the donors do get a few additional features such as parallel sync, auto-updater, silent installation, and portable version. This file sync tool is updated regularly to fix bugs and address other important issues.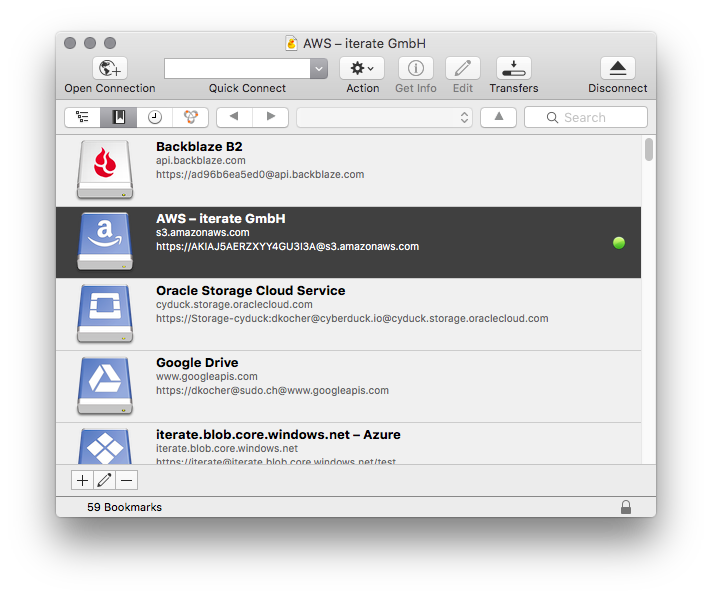 Interestingly, Cyberduck is available for Windows and macOS computers. It is a libre file-syncing software that leverages enterprise-grade facilities for file sharing and cloud storage. Cyberduck features a clear-cut interface that grants you easy access to all of its features and tools. Also, this software seamlessly integrates with Google Cloud Storage, FTP, WebDav, Dropbox, Azure, and many other services.
Also, this file sync software uses "Cryptomator" to encrypt shared files, ensuring that your data is safe and secure on any server or storage infrastructure. As an open-source utility, this program is available for free for its users.

Although you'd need to pay or subscribe to Microsoft's 365 suite to enjoy the full features of One Drive, it is yet an indisputable, reliable file syncing application for personal users and businesses. It offers various features and integrates with all other Microsoft packages for seamless collaboration and easiness across platforms. Microsoft 365 users get a whopping 1TB free space for their file syncing activities.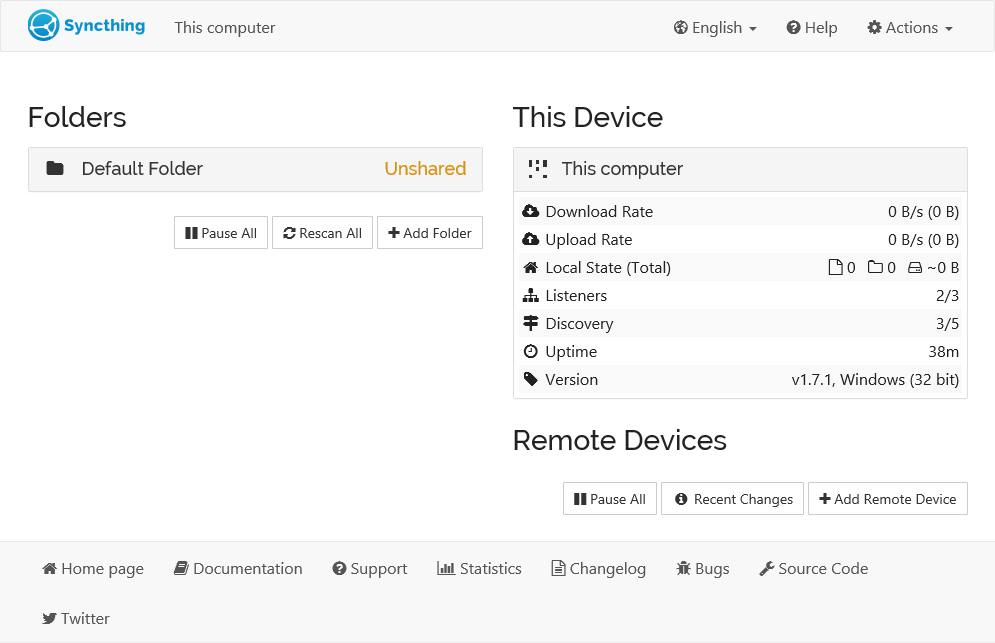 Unlike most other file sync software on this list, Syncthing utilizes peer-to-peer architecture. It is a continuous file syncing app that helps PC users to synchronize files across two or more systems in real-time, keeping the files encrypted and safely protected from the internet's "prying eyes."
Syncthing is free and open-source, and it is actually available for multiple OSes, including Windows, Linux, Mac, Android, Darwin, Solaris, and BSD. This program can be used to sync files between systems connected on a local network or remote devices over the internet.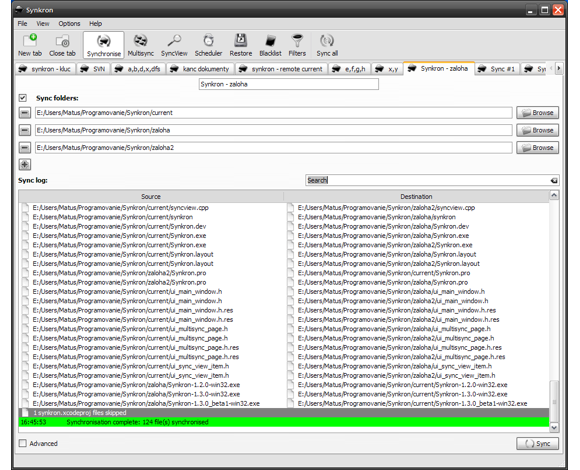 As we continue with this list of the best file syncing software for Windows and Mac, Synkron is a worthy mention. It is an open-source multiplatform file syncing utility that helps you synchronize multiple files and folders across computers. The program is written in C++ and utilizes Qt4 libraries.
Synkron also supports a bunch of other features for free. The interface is definitive, user-friendly, and easy to navigate. You can run this program smoothly on Linux and macOS computers.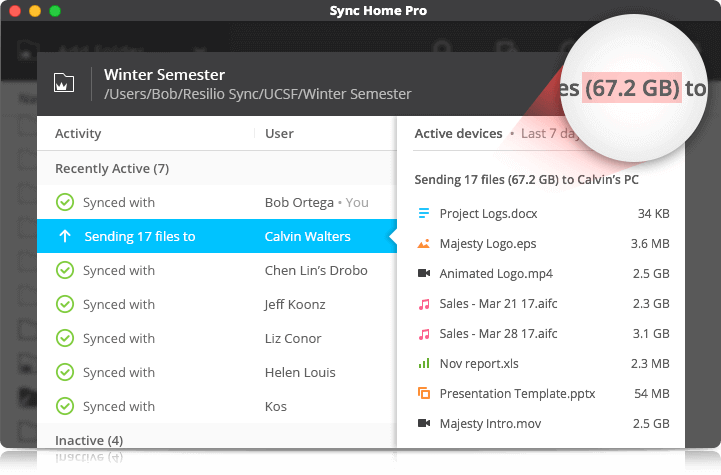 Meant for "personal use only," Resilio Sync is an advanced file synchronization application you can use to update your files in real-time across systems. It is fast, secure, and utilizes peer-to-peer architecture. This tool is available for Windows, FreeBSD, Linux, and macOS. It is a nice app for everyone that wants to have their files synced across their many devices.
There is a business version of Resilio Sync that is channeled for businesses of all sizes. Generally, Resilio Sync is great, secure, and reliable.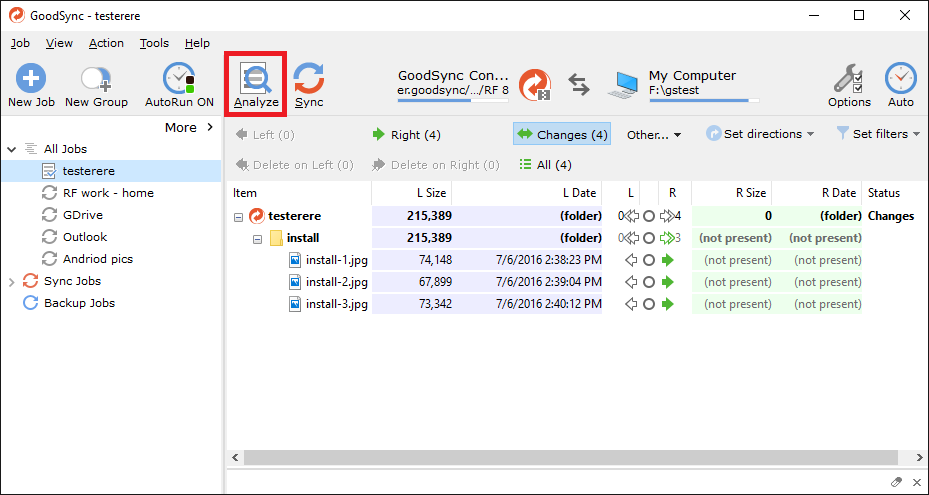 GoodSync is a PC tool for file backup and synchronization; it works just "good" for these purposes and ensures that you never get "hit hard" by a data loss scenario. This tool is available for Android, iOS, Windows, and macOS devices. Plus, it seamlessly integrates with Amazon web services, Google products, OneDrive, etc.
Interestingly, GoodSync also works for Server OSes (Linux). It is a versatile, flexible program for backup and synchronization. The free trial period lasts for 30 days, and you'd get to enjoy all the premium features within this space.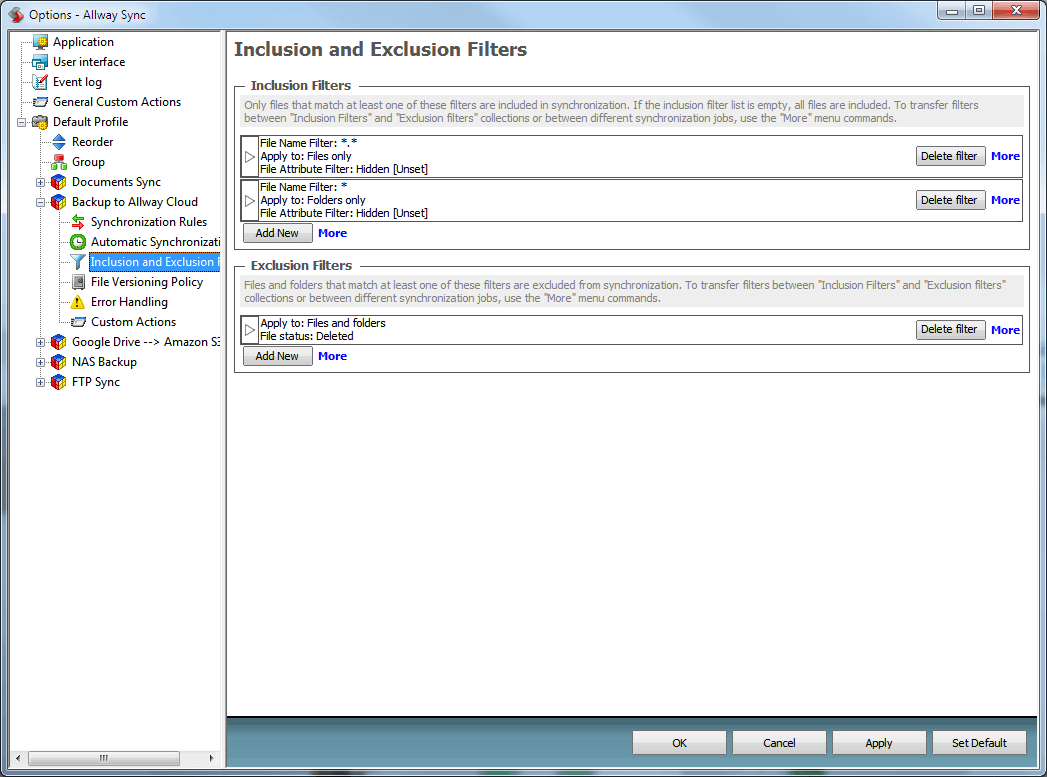 Although appearing last on this list, Allway Sync is not the least file sync software on this list. It is a top Windows software that utilizes cutting-edge algorithms to synchronize your files and data between desktop computers and storage devices. Allway Sync also supports USB drives, WebDAV servers, and remote FTP/SFTP storage.
Furthermore, Allway Sync supports data compression and encryption while providing a simplified, easy-to-use interface. It is basically available for Windows OS, and it is compatible with all Windows OS versions, including Windows Server editions.
Summary:
These are the top best (free) file-syncing software apps and programs for everyone, regardless of the devices you want to have your files shared to. Also, these Free File Sync Software applications feature intuitive interfaces, and they provide a set of unique tools for effective synchronization – and even file backup for all use cases.