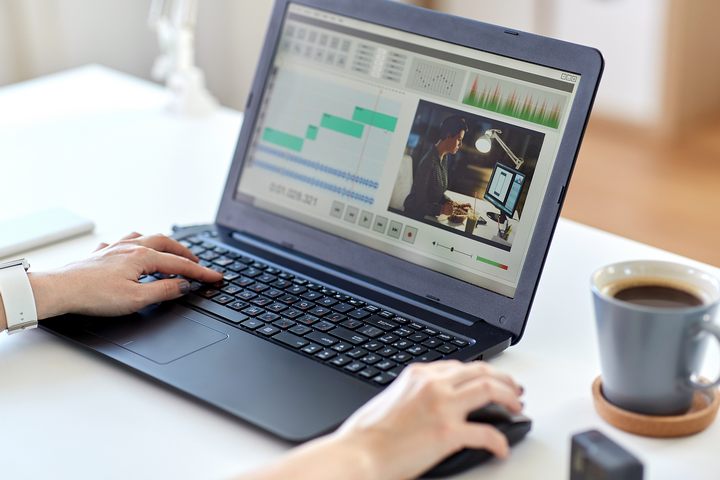 It only takes a few weeks of professional work to realize that it's not all laptops that are created equally. Depending on your goals and how you spend your time while working, some laptops will suit you better than others. This sentiment is especially true for professional content creation, a niche field that requires specific programs and settings on your laptop.
Content creators perform at their best when they have a versatile laptop that empowers their skills. Nothing ruins the creative process more than an old glitchy laptop. Ideally, you want a reliable and efficient machine that helps you build momentum in your content creation activities. Flexibility and performance are two essential factors in laptops for creators. Having a durable laptop that can keep up with long work sessions is also vital.
Let's look at the seven best laptops you can use for professional content creation:
1. ASUS ProArt StudioBook 15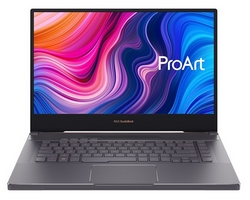 The ASUS ProArt StudioBook 15 provides professional-grade computing power in a portable and aesthetically pleasing package. It comes with a reinforced metal chassis for added durability and only weighs 2 kilograms. The 15-inch 4K display is Pantone Validated for colour accuracy, so it displays stunning images with vivid details.
Architects, programmers, and animators will appreciate the unmatched processing power provided by the NVIDIA GeForce RTX GPU and supported by up to 48GB of DDR4 RAM. These components allow content creators to execute complex tasks without experiencing lag or annoying interruptions. With the ASUS ProArt StudioBook, you can run simulations and render high-resolution content with ease.
2. MSI Creator 17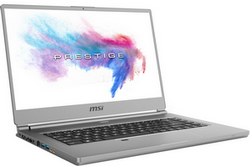 The MSI Creator 17 is an excellent laptop for content creators that need portable power. The MSI Creator comes with a 10th-generation Intel i9 CPU and the NVIDIA GeForce RTX 2080 GPU. The 17.3 HD display is the world's first mini-LED display featured in a laptop.
The MSI Creator can display 1000 nits of brightness, which is perfect for content creators who need to examine the fine details of their work. This laptop also features 100% DCI-P3 coverage, allowing for a highly accurate colour display. Content creators will enjoy the MSI Creator 17 thanks to the 8-core processor and comprehensive next-generation performance.
3. Dell Precision 5440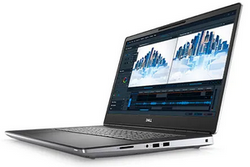 The Dell Precision 5440 provides a workstation experience in a portable package. This laptop features an incredible 4K 15.6-inch display that content creators will enjoy while working on visually complex projects.
The Precision 5440 uses an i9 Intel CPU and the NVIDIA Quadro T2000 GPU to help this machine power through resource-intensive tasks. The laptop supports up to 32GB of RAM, making this machine an attractive option for content creators who prioritize performance.
4. ASUS ZenBook Duo 14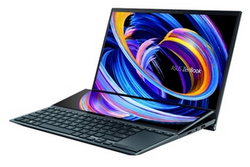 The ASUS ZenBook Duo 14 creates an immersive experience for content creators by using a frameless NanoEdge Full-HD display, perfect for long creative sessions. This laptop provides a high level of performance thanks to the 11th-generation Intel CPU and the MX 350 NVIDIA GeForce GPU. For creators that need substantial computing power, you can upgrade the ZenBook Duo to include up to 32GB of RAM.
Content creators will also enjoy using the ergonomic ScreenPad Plus, which gives them a secondary area to interact with their work. Using the ScreenPad Plus, creators can optimize their workflow and make multitasking more accessible than any other laptop.
5. ACER ConceptD 7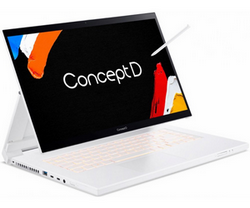 The Acer ConceptD 7 gives content creators everything they need to work at a high level. This laptop is ideal for demanding tasks such as 3D rendering and video editing. While the Acer ConceptD 7 is an expensive offering, it can suit the needs of professional content creators across multiple industries.
Content creators can feel confident in the computing power from the ConceptD 7 thanks to the NIVIDIA GeForce RTX 2080 and support for up to 32GB of RAM. This laptop uses a powerful 2.6GHz i7 CPU from Intel to work in tandem with the NVIDIA GPU for max performance.
6. HP Elite C1030 Chromebook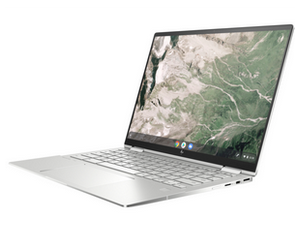 The HP C1030 Chromebook is an excellent option for content creators, especially writers. It features a top-of-the-line keyboard used in other, more expensive HP laptops such as the HP Spectre.
The C1030 keyboard is designed to be highly responsive while providing a satisfying, uniform feeling every time you press a key. The C1030 uses the 11th generation i7 CPU, 16Gb of RAM, and a 13.5-inch IPS display.
7. ASUS ROG Zephyrus Duo 16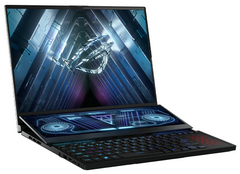 The ASUS ROG Zephyrus Duo 16 is a high-end laptop ideal for professional content creation. Many content creators will enjoy the tremendous computing power from the Ryzen 9 6000 series, the NVIDIA GeForce RTX 3080 Ti GPU, and up to 64GB of DDR5 RAM.
The ROG Zephyrus Duo 16 features a large air intake behind the secondary screen, allowing cool air to enter the laptop during long work sessions. Instead of standard thermal paste, the ROG Zephyrus Duo 16 uses a liquid metal compound that reduces temperatures up to 15 degrees Celsius. The laptop also features a 90-watt-hour battery, which provides long-lasting battery power.