Some of us pay serious attention to our device's wallpapers, and we change them at certain intervals. Definitely, iPhones and iPads come with stock wallpaper pictures you can use to beautify your device's home screen. But not everyone finds those wallpapers interesting, and as such, they go on to use custom pictures and images.
Basically, you may find some good stock – dark and light – wallpapers; simply check out the wallpaper settings option on your iPhone or iPad:
Go to Settings ==> Wallpaper ==> Choose a New Wallpaper.
Toggle Dynamic, Stills, or Live wallpapers to view as many exciting wallpapers as available on your device.
Set the wallpaper for your device's Lock Screen, Home Screen, or Both.
The 15 Coolest Wallpaper for iPhone and iPad Devices
While making a deep search for the best Wallpaper for iPhone, I had a hard time streaming the top options among hundreds of great iPhone wallpapers out there. Hence, I'm going to show you 15 different sites to get classic Wallpaper for iPad, iPhone, and other iOS devices.
Listed below are simply websites where you can download super-classy wallpapers for your iPhone and iPad devices.
1. Papers.co [Visit]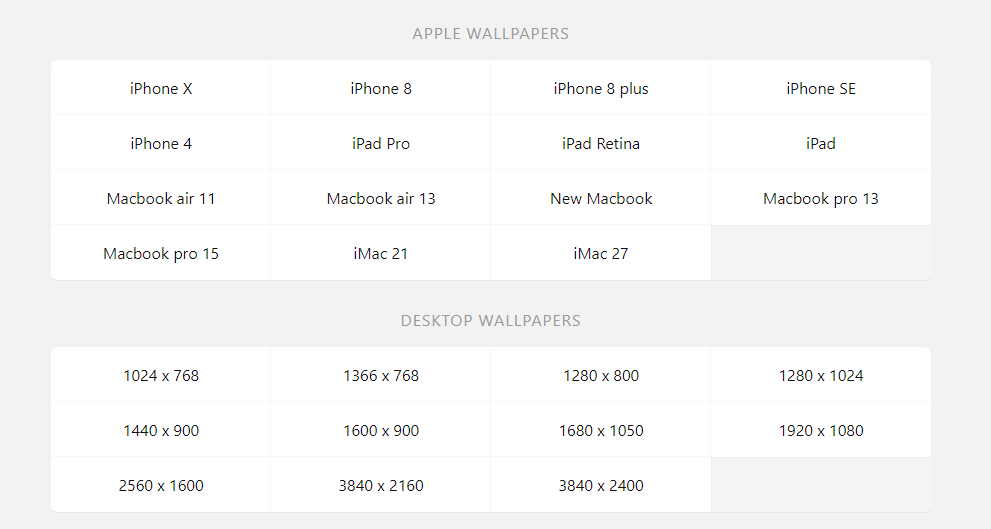 The Papers.co website offers so many impressive wallpapers, and the website alleges that its wallpaper galleries are updated hourly. When you visit the website, simply navigate to the iPhone section, and you'd find lots of enticing photos you can download to set as your wallpaper.
There are options to select your particular iPhone device model to download wallpapers that would fit perfectly. Also, the wallpapers are available in different resolutions and orientations.
2. Mob.org Wallpaper [Visit]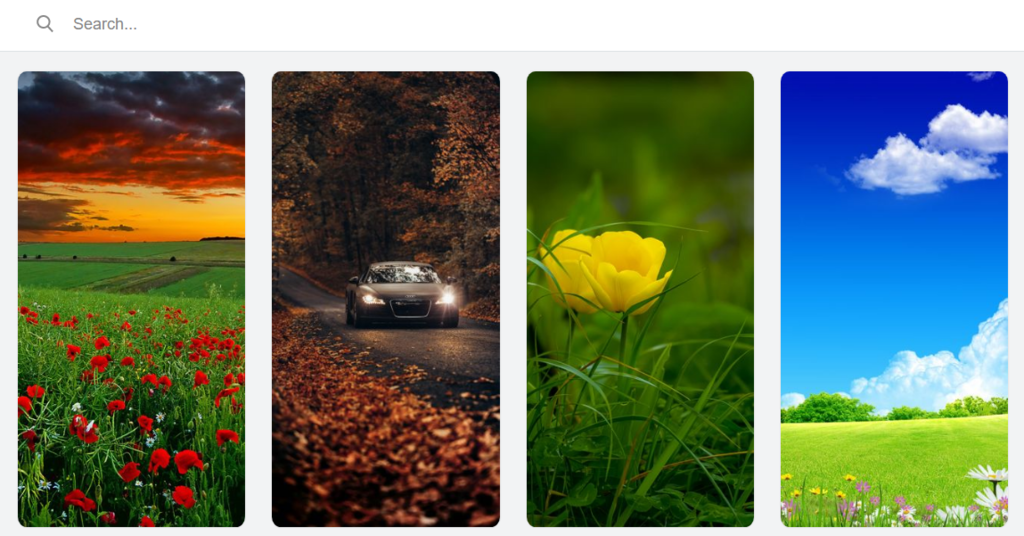 The official mob.org website lists games of different genres; however, the website has a subdomain where you can download exciting high-quality wallpapers. On the mob.org wallpaper website, you'd find wallpapers in different categories: nature scenes, abstract, cars, cartoons, 3D, love, dark-themed, and others. You can search for wallpapers too.
3. Zedge [Visit]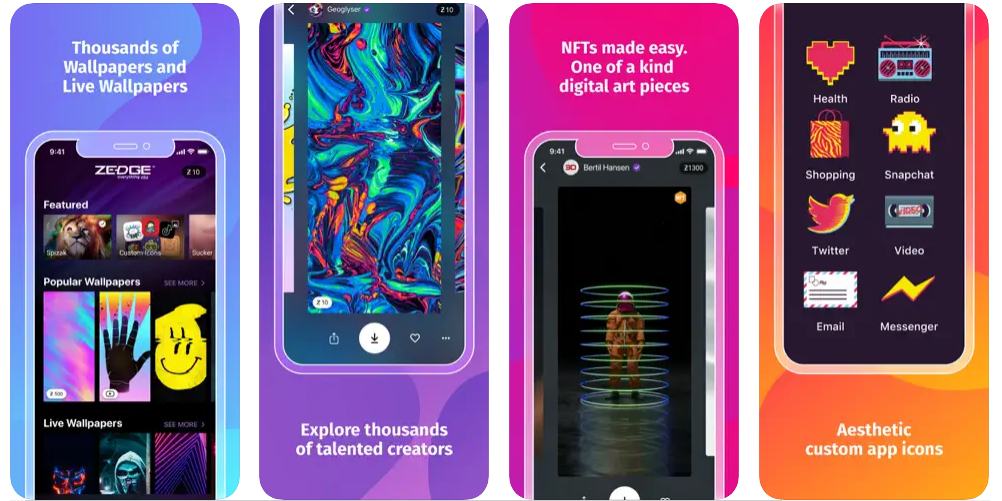 Zedge is an iOS application that has an inventory of beautiful, aesthetic wallpapers listed in different categories. On the Zedge app, you'd find live wallpapers and static wallpapers. The app offers pretty many other features, but the catch is its offering of high-quality backgrounds suitable for use as wallpapers on any iPhone or iPad device. Well, the app offers both free and paid (premium) wallpapers.
4. WallpaperCave [Visit]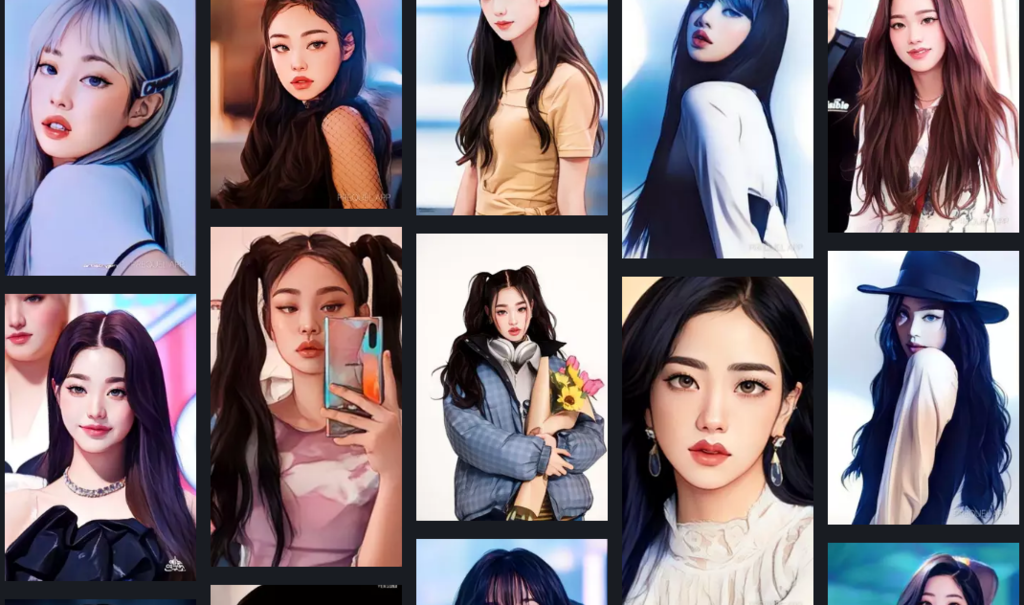 Whether you love it dark, light, or 3D, anyhow you want it, WallpaperCave offers a variety of iOS wallpapers, and they are really enticing. However, mainly, what you'd find on this website is dark-themed wallpapers. You can easily toggle the multiple categories – you could also find wallpapers for your Apple Watch here!
5. Lockd [Visit]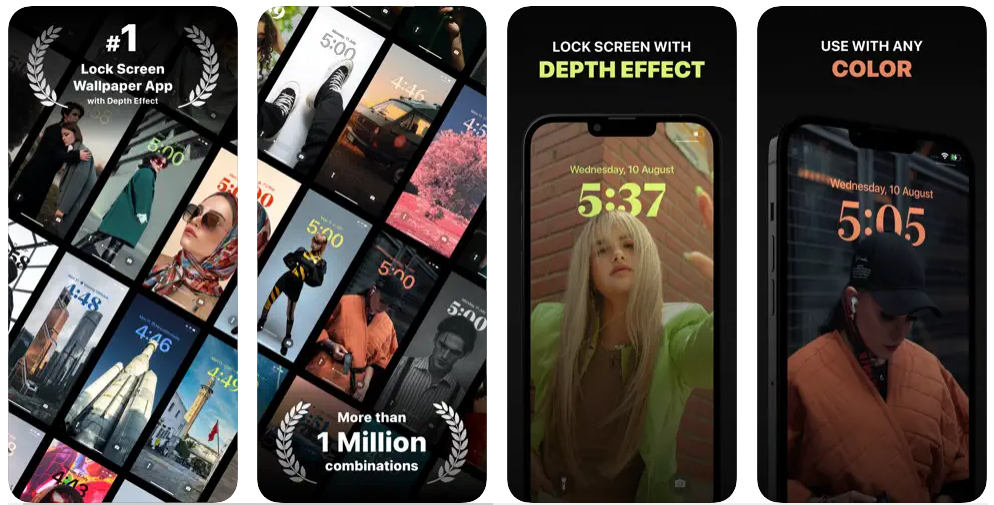 Here's another great wallpaper application you can install on your iOS device to have access to a ton of deep-effect wallpapers that match every mood. The Lockd app is available for free on the Apple app store, and most of the wallpapers it offers are free.
Notwithstanding, some of the best wallpapers are premium – you have to pay to download them. Lockd delivers fresh libraries of lock screen wallpapers for iPhone and iPad devices; these are stunning 4K photos, and you can customize the appearance.
6. Unsplash [Visit]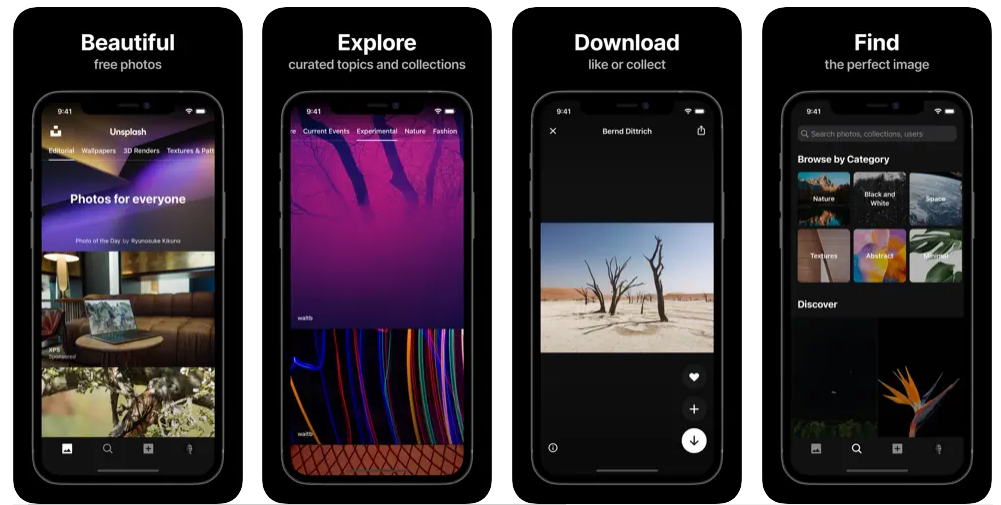 Unsplash is a popular digital photo stock company with an inventory of hundreds of thousands of stock photos. The company has an iPhone/iPad app that allows you to choose a wallpaper that matches every of your mood. The Unsplash app offers a tremendous selection of professional photos and graphic designs suitable for all iPhone/iPad device screens. While there are many free photos on the app, some premium designs are paid for.
7. Lock Screen Wallpapers+ [Visit]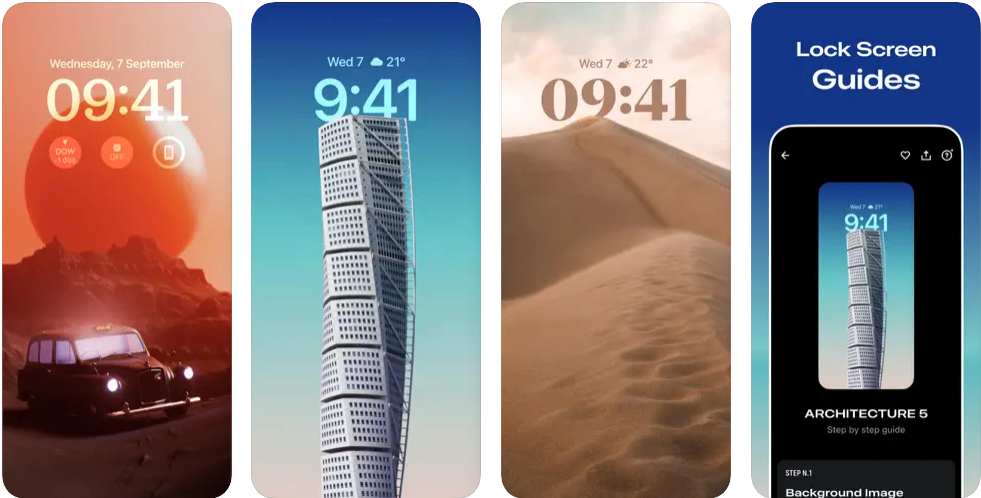 The Lock Screen Wallpapers+ app is one of the best wallpaper apps for iOS device users. It offers a lot of exciting, high-quality photos you can set as your lock screen or home screen display. Most of the wallpapers available on this app are awesome collections of backgrounds by artists and professional creators; hence, some of them are only available on the app's premium version, which goes for $2.99.
8. Pexels [Visit]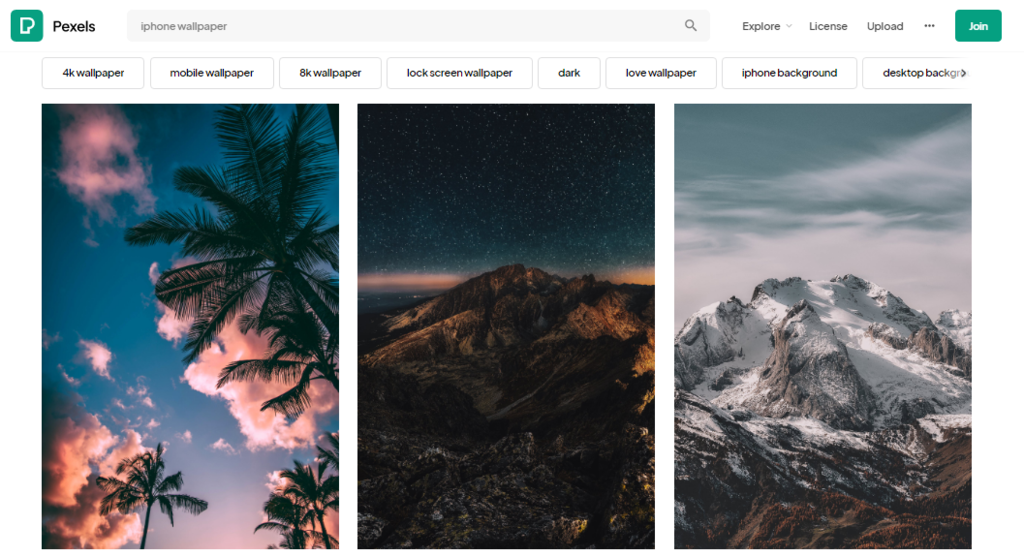 Similar to Unsplash, Pexels is equally a digital stock photo platform with lots of free photos you could use as your iPhone or iPad device wallpaper. Pexels offers a wide variety of free stock photos, and you'd love most of them. The photos are super high-quality and downloadable. Whether you're looking for dark or light skin wallpapers, Pexels' got all of them.
9. Walli: Cool Wallpapers HD, 4K [Visit]

The Walli app has over 8 million users, and it is available for free on the Apple app store. Walli is an app that allows you to choose from lots of HD and 4K wallpapers suitable for all models of iOS devices, particularly iPhone and iPad. If you're an artist, you can showcase your art on the platform and get paid. With Walli, you'd have access to creative wallpapers.
10. WallpapersHome [Visit]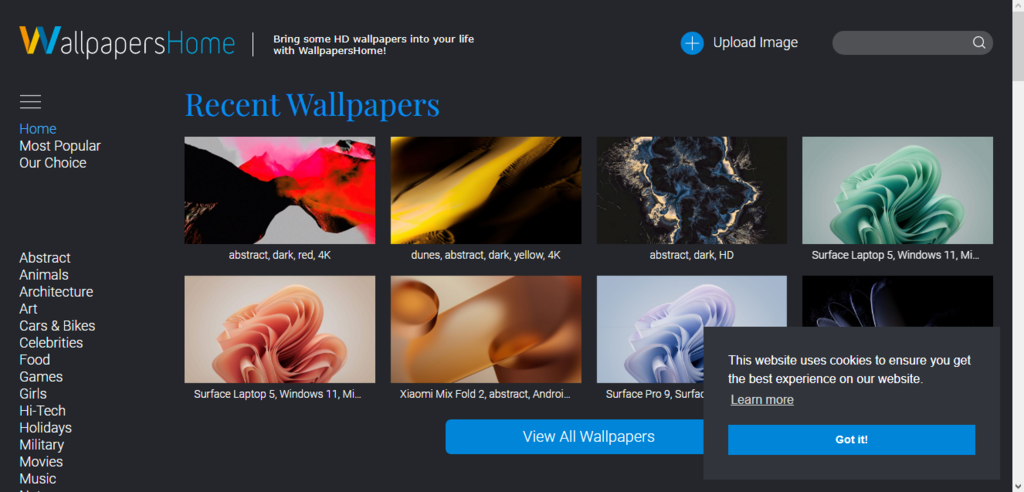 Does the name ring a bell? Well, WallpapersHome is a website where you can download different 4k and HD wallpapers for your iPhone. Of course, the website has wallpapers for other device types, and they are all arranged in categories so you can easily find the wallpaper of your need. What's interesting is that the WallpaperHome website is very responsive and loads very fast.
11. iPhone Wallpapers [Visit]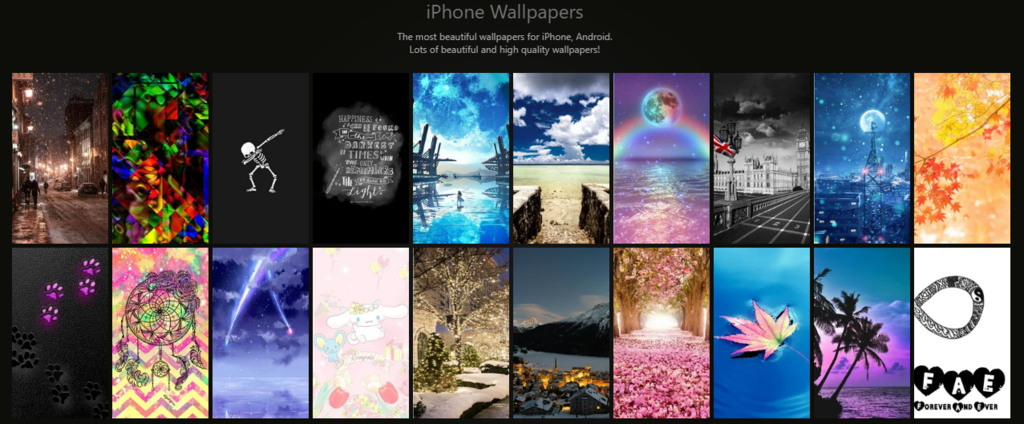 As the name implies, this is a website that provides you with hundreds of free wallpapers for your iPhone or iPad device. You just need to visit the website, then scroll and look out for the wallpaper design/photo that catches your fancy; all wallpapers are available for free download.
12. Live Wallpapers for Me [Visit]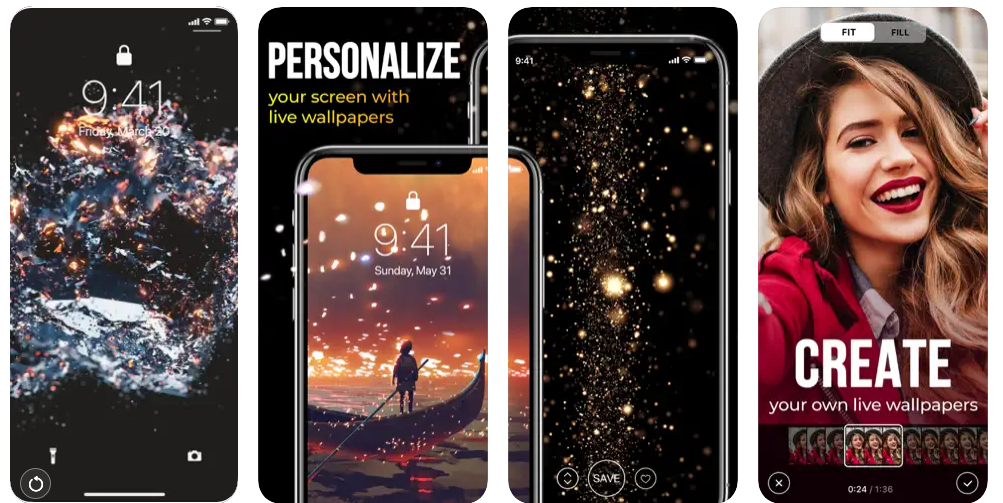 The Live Wallpapers app is one of the best apps to have on your iPhone; it helps you to customize your iPhone's display – animate your device's screen with spectacular time-lapse sceneries, dynamic patterns, and other exciting displays you'd love.
The app's inventory is updated weekly to add new stuff. Also, there's a built-in Live Wallpaper Maker tool to allow you to use your custom videos to create wallpapers for your iPhone. This app only works on select iPhone models anyways.
13. Vellum Wallpapers [Visit]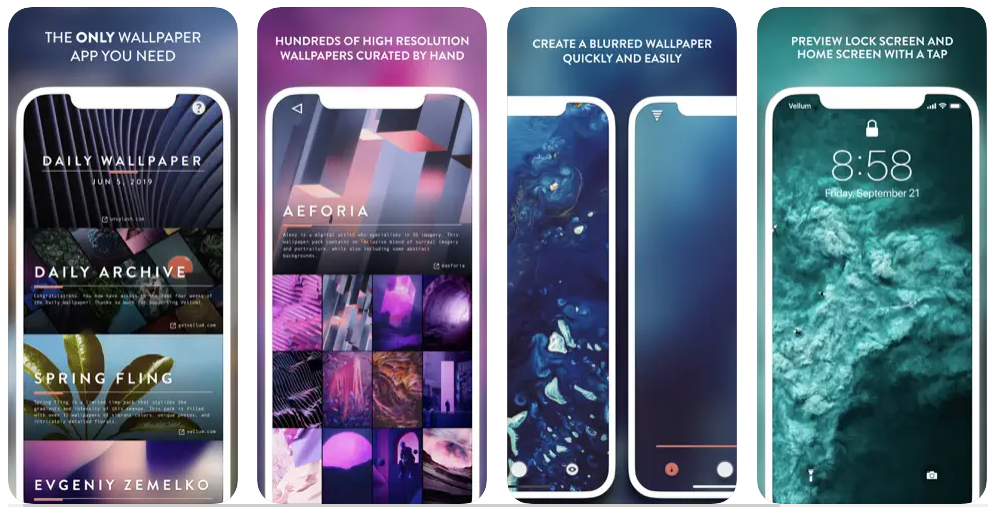 As we continue with this list, the Vellum Wallpapers app lets you choose a perfect iPhone wallpaper from a ton of available free photos. According to the app developers, its wallpapers are hand-picked, and they are completely FREE in the app, so you could come back daily to download and set up a new wallpaper that matches your current mood.
14. MyScreen [Visit]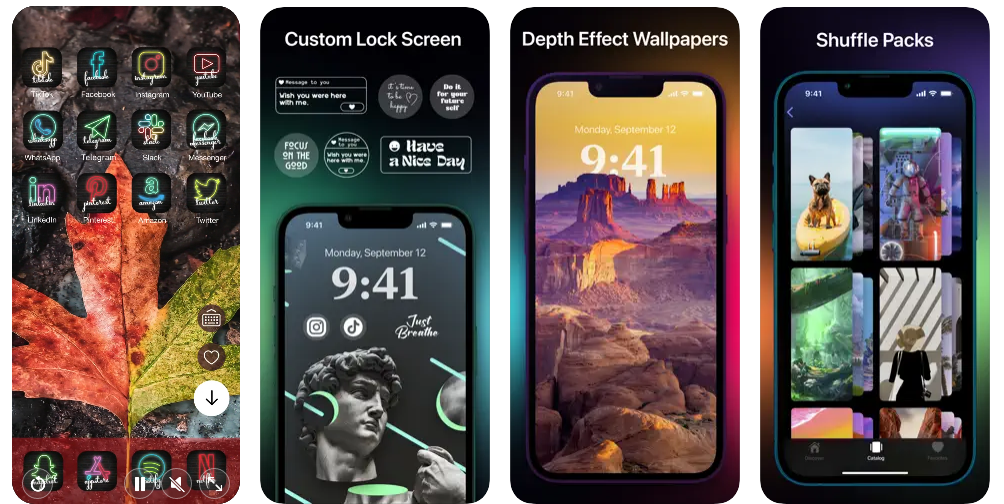 The MyScreen app is home to "fantabulous" iPhone and iPad wallpapers. You'd have access to stylish and trendy wallpapers – custom themes that can be personalized to appear just the way you want. With this app, you can change your iPhone's icons, widgets, and screen appearance. iOS 16 users would have access to Depth Effect wallpapers for free.
15. Kappboom – Live Wallpapers [Visit]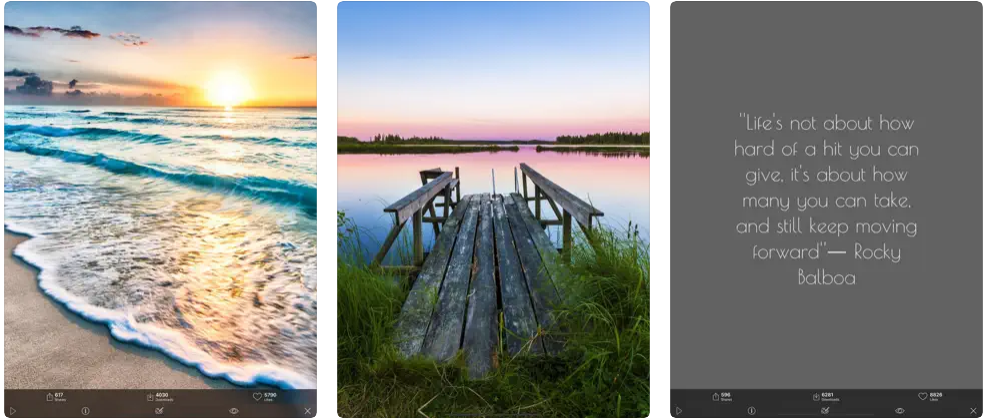 Talk about uniqueness; the Kappboom iOS app offers over 200,000 unique wallpapers for iPhones, iPads, and iWatches. The exciting thing is that these wallpapers are available for free download. Also, the app provides you with unique stickers and wallpapers for iMessage. New stickers are added almost on a daily basis, so you will constantly renew your collections.
What More?
These are the best websites and applications where you can download astonishing wallpapers for your iPhone or iPad devices. The majority of these apps/websites are completely free, but some would have you pay a token to access or download certain wallpapers. All the same, they've got some cool iPhone wallpapers you'd love.