Cryptocurrency is a relatively new field in the financial industry. It has been around for about 12 years now, and since not many understand how it works, there are bound to be scammers in the industry. Unlike the traditional financial systems that have been around for centuries, the crypto financial system is more prone to hacks and scams daily.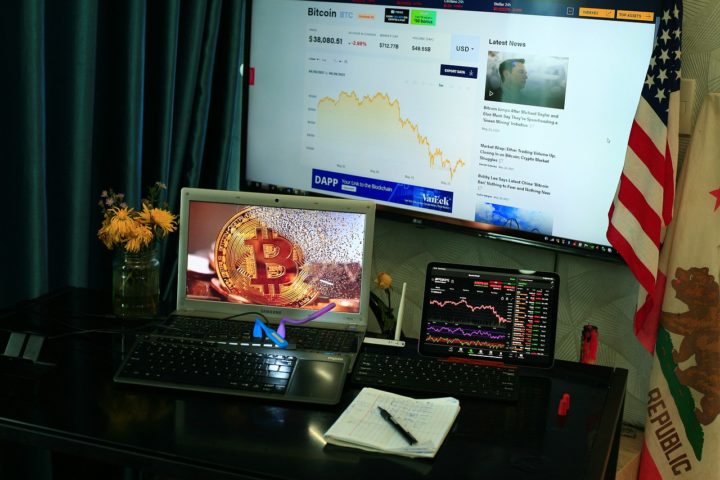 Since crypto is run on decentralized finance without a central authority like banks, scammers find new ways to steal investments from unknowing traders. They con users by creating fake exchange platforms and convincing people to invest by marking them as high-end trading platforms.
Crypto experts urge users to trade on reputable trading platforms backed by big coins like bitcoin, Ethereum, doge, and litecoin. Scammers will harass you and deny you withdrawals; at times, they will charge extra transaction fees, and in worst-case scenarios, they will disappear without a trace with all your invested fortunes. So yes, you can be scammed while using these trading platforms.
How to Identify Fake Trading Platforms
One of the best pieces of advice you can receive in the crypto market is to turn to well-known platforms as you conduct your businesses. These reputable exchange programs have extensive social media coverage, their employees are verified, and they have a renowned website globally. Their website provides historical data on transactions and community responses to how the platform performs. Notable red flags on trading platforms include:
These networks promise returns that are so good to be true. These offers include making lamp sums within the first few weeks of trade, with a promise to make you even wealthier.

They deploy tactics to solicit their clients into depositing cash in such a hurry; these funds could be more than you needed to deposit.

Continuous communication from `management` on matters concerning your digital wallet and private keys. With instruction to make some changes.

Scammers come as financial experts as they advise you on when and where to invest your coins or offer you services as brokers.

The trading platforms ask for more registration fees than was earlier disclosed; this is a clear sign of trickery.

Engineered malware attacks on platforms that lead to loss of investments for users
Four Common Crypto Scams and Ways to Avoid Them
Fake websites have been set up all over the internet to duplicate the real websites as clones. If there are no icons like URL or "HTTPS," this may be the time you need to start thinking twice. Payment links could have been hacked such that you can click on the actual link and be redirected to an unofficial cloned page to make your payments. To avoid this, always double-check your trade and payments and confirm your URL.
Another legendary trick used by scammers is through mobile crypto apps downloaded on Google Play and Apple Store. As reported by Bitcoin news, thousands of users have been scammed using these mobile apps. This risk is more significant to android users; always note how the app has been branded and the details they offer on trade.
If you get your daily crypto updates from celebrities on their Twitter, Facebook, or Instagram, make sure to follow legit accounts and not imposter accounts. These accounts are used to impersonate platforms and bots, and these lead investors to scammers. Make sure to always use legit accounts to gather information.
Emails are cloned to appear as though they have come from the legit cryptocurrency exchange platform. Ensure to cross-check the logo attached to the email account and if these email addresses have emailed you before. Choose exchange platforms that offer over-the-counter services and societal support systems. Scammers tend to promote fake ICOs (Initial Coin Offerings) and use them to dupe people.
Here is the truth
Cryptocurrency trade is the best thing the financial evolution is yet to see. This is because of its decentralized nature and the financial freedom that comes with it after that. Because of its decentralized nature, there is no central authority that can help to put the scammers behind bars.
Also, the government cannot help you if your investments went down the drain. Your financial freedom from these same governments comes with the sole individual responsibility to protect yourself from scammers, hackers, and business details gone wrong.
The crypto industry is volatile; don't increase your chances of losing your money by investing in face trading platforms. Stay on high alert and save your money, do enough research as you can, and use only good platforms for your trading activities.