Mam 2 air purifier is a new and revolutionary gadget that purifies the air around your surroundings, ensuring healthier, cleaner air irrespective of the time or weather condition. In this short Mam 2 review and intro, you will learn why you need this device and how it can help you stay healthier and refreshed all day long.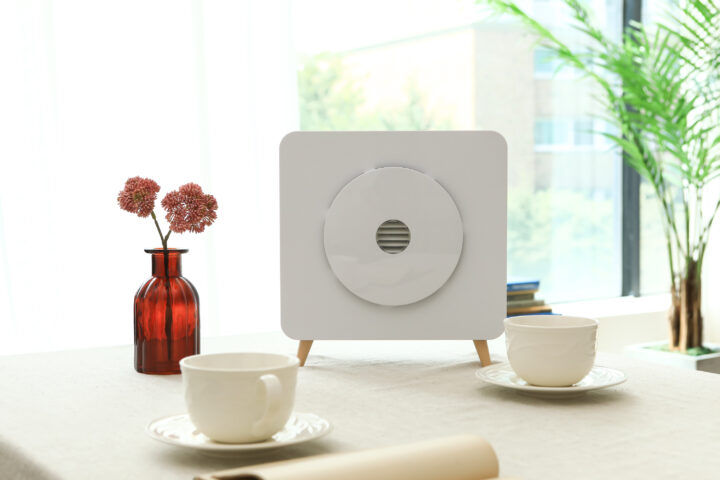 The Air You Breathe

These days, it has become difficult for people to live in clean and high-quality environments due to dust and noise from outside. Maybe living in a fresh and uncontaminated environment is an impossible story unless you go into a quiet mountain with only a small group of people.
The importance of hygiene in the air is increasing day by day due to deepening global warming, abnormal climate, and COVID-19. We may take it for granted, but we breathe an average of 25,000 times a day. Air quality is as important as the water quality we drink. Will it solve the problem if you go home and never leave because it is dangerous outside? In reality, indoor air, which you might think is safe and clean, is full of invisible ultrafine dust and harmful particles.
We may be breathing polluted air when cooking in the kitchen, as well as on beds, sofas, carpets, and when we work at our desks.
That is why there are so many air purifiers on the market, and the shape and price of them vary. Are those air purifiers efficient enough to enjoy better air quality? Well, air purifiers are used to purify the air in the house, but when you close the door for sleep or learning, there is still harmful air in places without them. However, there is not enough space to put and use large air purifiers in each room. It looks bad for interior design neither is it economical.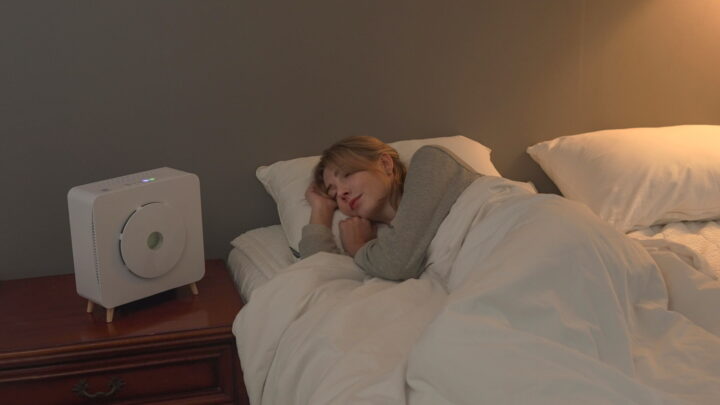 The Solution for Best Air Quality at Home
Here is Mam2, the product that solves the problems of these conventional air purifiers.
Mam2 is an air purifier made with the heart of a mother who wants you to breathe clean air anywhere in the house. Simple design and lightweight go well anywhere in the house, and you can feel the powerful air cleaning effect with simple operation. The air-cleaning function of the premium triple filter will be something you've never met.
What Is So Special about Mam2?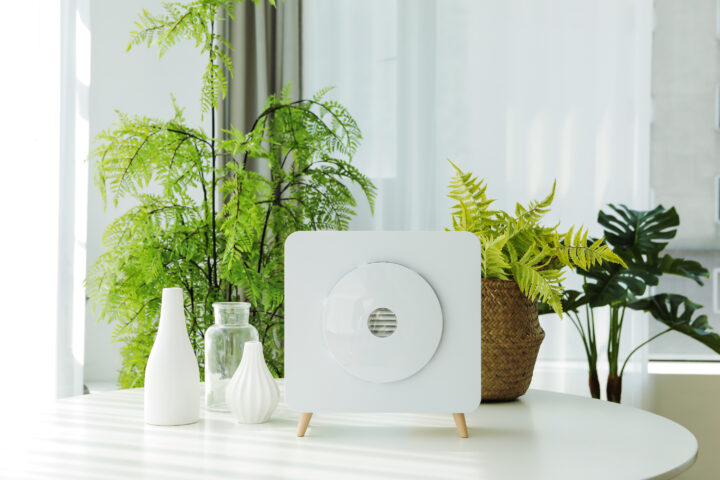 Simple But Sophisticated Design


With a compact size of 10.23*4.92*10.82in, Mam2 maintains a slim design by putting only the necessary parts in the air purifier. Its aesthetic design goes well with the surroundings like interior accessories anywhere in the house. The white body and solid wood-like stable support add the product's luxurious mood and allow you to mount it stably.

Powerful Premium Triple Layered Filter

Mam2 is created with a new triple filter of unique technology. Not only large dust but also ultrafine dust of 0.3 μm can be caught, and the natural ingredients of green tea perfectly keep the antibacterial effect and produce a fresh smell, creating a therapeutic environment.
Stage 1. Hypoallergenic Catechin Filters
The safe, natural green tea extract of catechin is added to the filters to eliminate germs and viruses up to 99.9%.
Stage 2. HEPA – H13 Filters
The most complex particle to filter out amongst all the microdust in the air are the ones that are 0.3 microns big. But Mam2 can capture 99.97% of ultra-fine microdust up to PM0.3μm with its high-quality HEPA H13 filters.
The surgical masks we generally know of are made from melt-blown non-woven fabric, the key ingredients used in Mam2's internal filters.
Stage 3. Corrugate Filters
The corrugate filters made with high functioning Impregnated Active Carbon are deodorizing filters made with a mix of processed carbon and pulp. Since they can cover up to 1,000 ㎡ of area per gram, they can capture toxic gases and foul odors at the molecular level, and they are incredibly breathable and durable.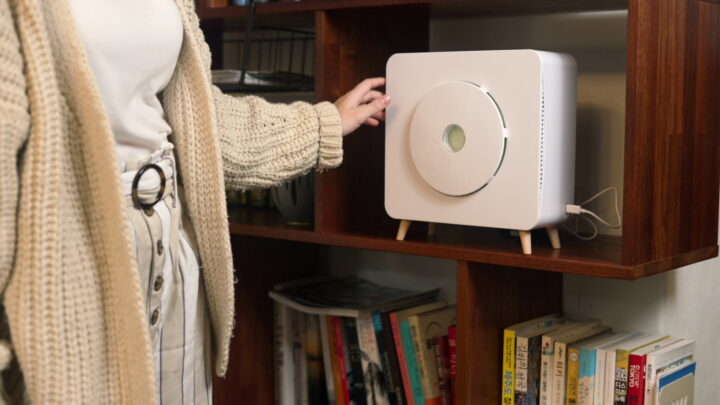 Powerful Yet Long-lasting BLDC motor

A typical air purifier uses a fan-equipped motor, which rotates with the brush in contact with the rotor, causing the brush to wear out, resulting in short lifespan, friction noise, and difficulty in controlling the speed accurately. Mam2 solved the problem by using the BLDC motor used in Samsung Electronics' premium home appliances.

Decreased Noise by Hurricane Structure

Mam2 has decreased the noise levels by 25 decibels by minimizing the air resistance caused by the air flowing in and out from the hurricane-euro structure's vortex. (Designed its path of the wind to flow like a hurricane's vortex) The BLDC motors and the Hurricane-Euro structures can provide the cleanest air with the lowest noise levels, not bothering our sleep or studies.

Filter Window Enables Direct Observation of the Air Quality

The Mam2 is the world's first air purifier that allows the users to actually visualize the filter's contamination rate in real-time. (Filter is visible through a small window). It is especially unique from other products since it was designed to easily replace filters according to the air's pollution rate.

Even though the device itself is compact in size, but its filter is very wide. This size enables Mam2 to effectively terminate pollutants like ultra-fine micro dust in a time-efficient manner.

Not only that, it is equipped with a micro-fine dust sensor so that users can check the air condition in real-time through its LED lights. Check the air you breathe directly and instantly.

Economical Use with Low-power Consuming System.

Mam2 is also a beautiful energy saver. If you use Mam2 24/7 for a month, it would only consume 2.2kw of electricity. According to the average cost for electricity in the United States (10.6 cents per kW), it would only cost you 23.32 cents a month. Now we think that this just proves everything. Breathe the freshest air in the world with super eco-friendly technology without worrying about your electricity bills.
Mam2 Air Purifier Specifications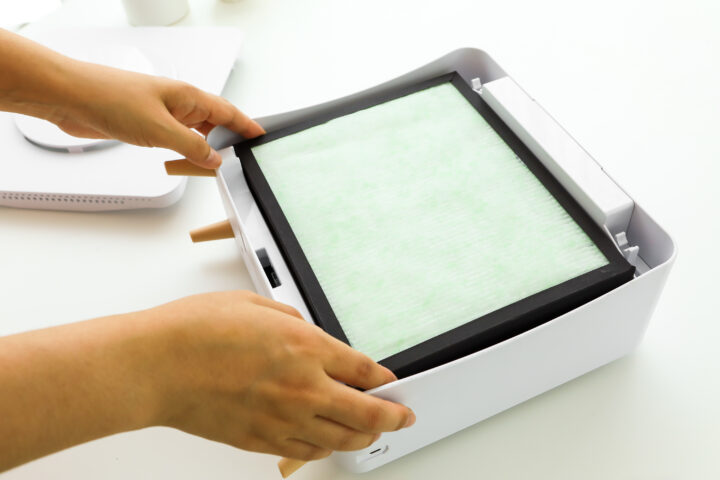 Filter Grades: HEPA H13
Noise Level: SLEEP Mode 25db/ TURBO Mode below about 49db
Automatic Mode Available
Power Wattage: 3W
Product Weight: 2.64 lb
Power Consumption: Max 0.6A/ Min 0.2A
Effective Area(CADR) 30/h
Developed with Considerate Heart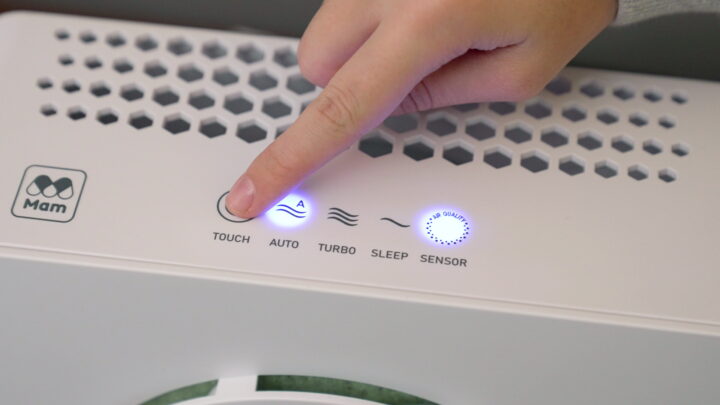 'AIWANATECH' is a technology-based start-up company that started its journey for the world's most excellent air purifier about 3 years ago. In order to achieve their goal, they gathered up engineers and designers to create the next-level air purifier. According to them, Mam2's mold designs were also completed with numerous feedback and countless tries from the most excellent experts within this field. Mam 2 is the upgraded version of Mam air purifier which has accumulated a lot of positive reviews and made with their pride and professionality.
You can get it at a discounted price now on INDIEGOGO. You can check it out by clicking here.