A time tracking software can come in handy for different purposes. It helps a company to improve time management, productivity, and in various aspects. More so, some of these apps can connect with business account solution for effective tracking of various financial activities that are facilitated timely.
As you may guess, these apps come with unique features, which makes them different from each other. To pick the best from this list, you'd need to analyze the features of the apps and how they align with your business needs.
The 7 Best Employee Time Tracking Software of 2021
There are a lot of good time tracking apps out there, but these seven(7) below are the best you should consider first. Interestingly, you can run these app on various systems and devices as they are typically cloud-based solutions.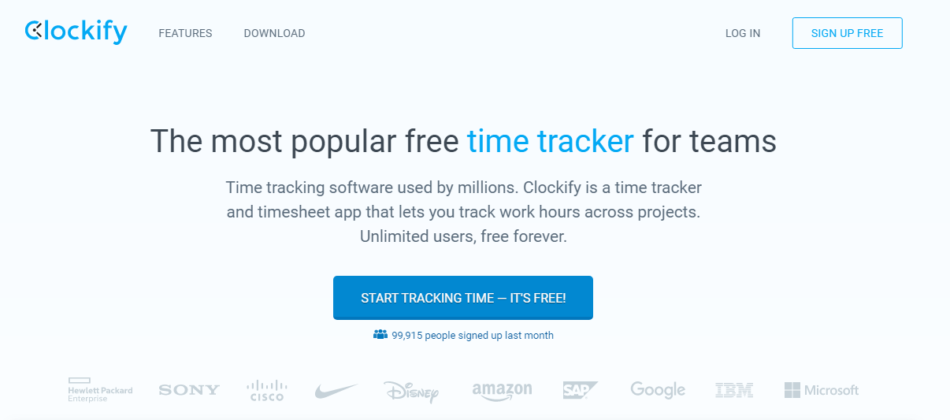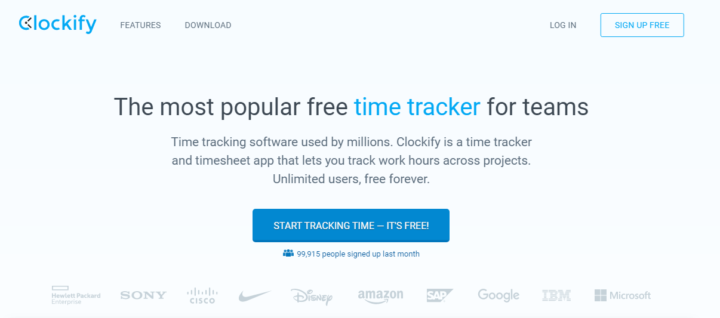 Clockify is trusted and used by millions of individuals and thousands of businesses. It is an intuitive, multi-feature time tracking solution. Interestingly, this app includes a time-sheet features; thus, allowing the user to track work hours across projects. More so, Clockify is free to use and you can add as many users as possible.
With this software, you can track the following: productivity, billable hours, attendance, apps & websites, as well as manage time in calendar. Clockify features an intuitive interface that anyone can easily understand. It goes on to include "Reporting," and reports can be shared in PDF, CSV, or Excel format.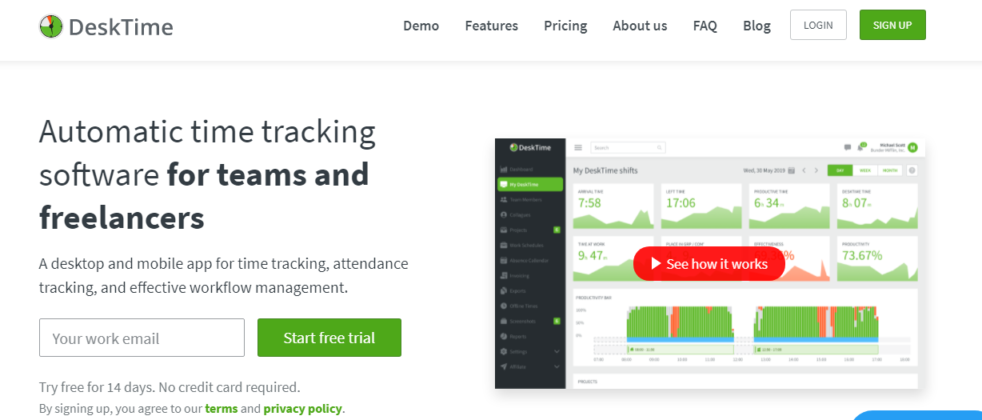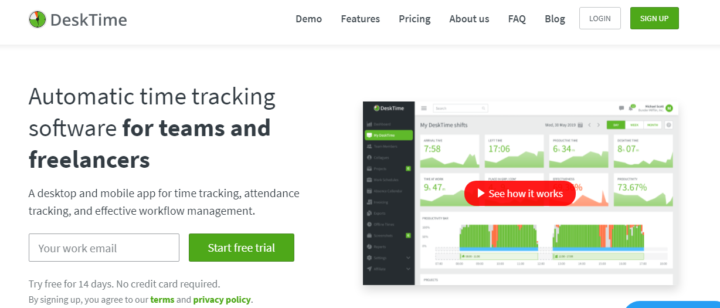 DeskTime is an automatic, simple-to-use time tracking app that comprises employee monitoring, project management, and productivity analysis. It is designed for managers and their teams – to improve productivity, efficiency, and time management. This app is also designed for freelancers; it is available as a desktop app and mobile app.
With DeskTime, you can track attendance; plus, it helps for effective workflow management. Furthermore, this software automatically calculates daily productivity and efficiency based on selected factors (URLs, programs, or apps). The features are pretty many, including "Invoicing." DeskTime makes an ideal time tracking app for businesses.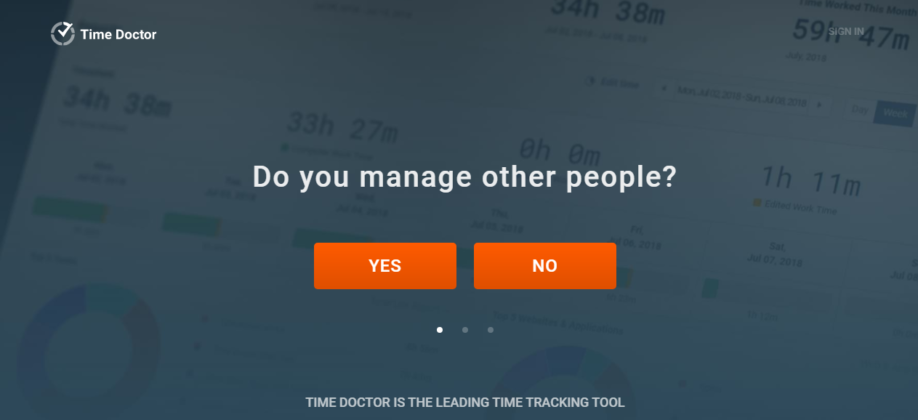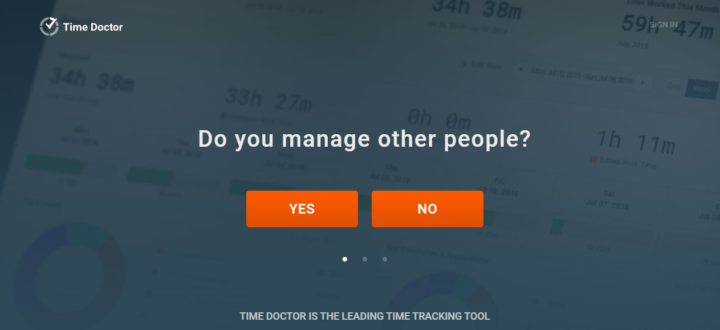 Time Doctor happens to be the go-to time tracking app for many businesses. It is pretty extensive – including employee monitoring tools – to thrive your business and notably increase productivity, generally. Furthermore, Time Doctor comes with payroll and project management tools. It is an app for supervisors, managers, employees, everyone.
As expected, Time Doctor lets you monitor websites and app, as well as include "reporting" tools. With Time Doctor, you can get detailed information about your employees. Managers can record screenshots of what their team members are accessing at a particular time. Furthermore, this app integrates payment tools so you can pay your employees directly via Payoneer, PayPal, and other supported payment medium.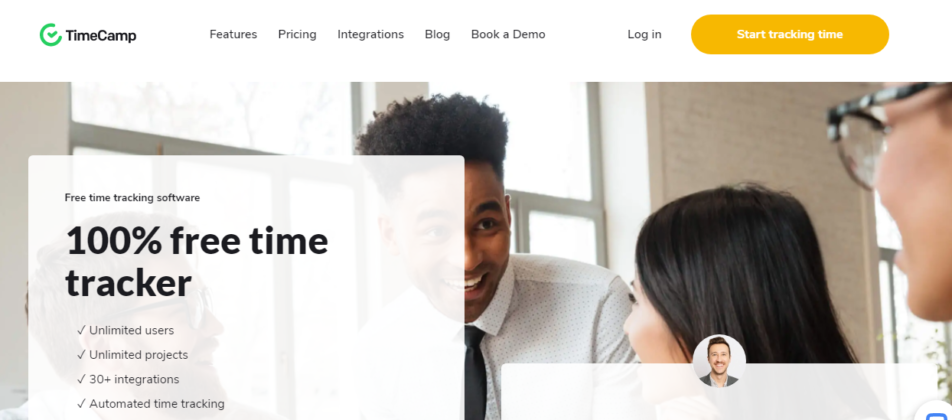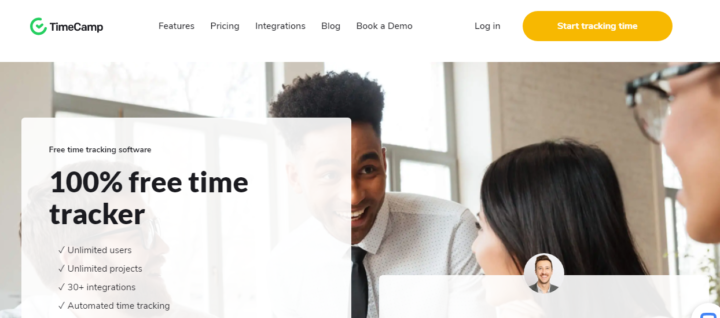 You can continue using the free version of TimeCamp and still enjoy a lot of benefits forever. The free version supports unlimited users, one integration, unlimited projects, and many other good features. However, the professional versions provides a ton of handy features. TimeCamp is an intuitive desktop and mobile time tracking app meant for small businesses and enterprises.
There are so many apps, URLs, and activities you can track with TimeCamp; in addition, it supports time-sheet and attendance tracking. This time tracking software is the best option for freelancers and small businesses. The rich, simple-to-use interface is perfect.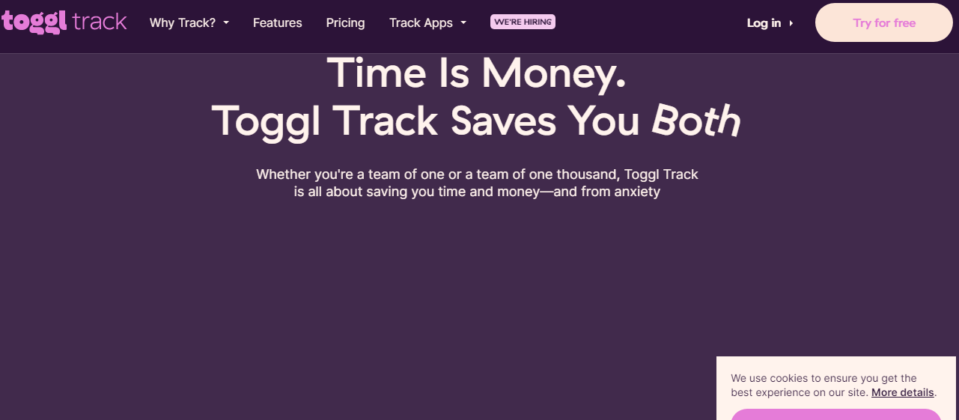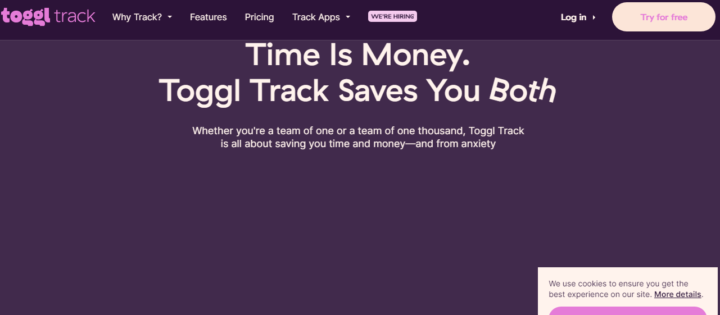 Toggl Track also has a free forever plan that provides you a lot of rich features and tools. This time management software is meant for everyone, from managers to freelancers to consultants. It goes on to include invoicing and billing tools, which makes the app a feature-rich time management solution for its users.
Interestingly, this app monitors idleness, includes automated reminders and Pomodoro timer. Furthermore, this app includes automated alerts and tracking functions. Apparently, Toggl Track is really handy for businesses and freelancers. It works across devices and support Google Calendar integration.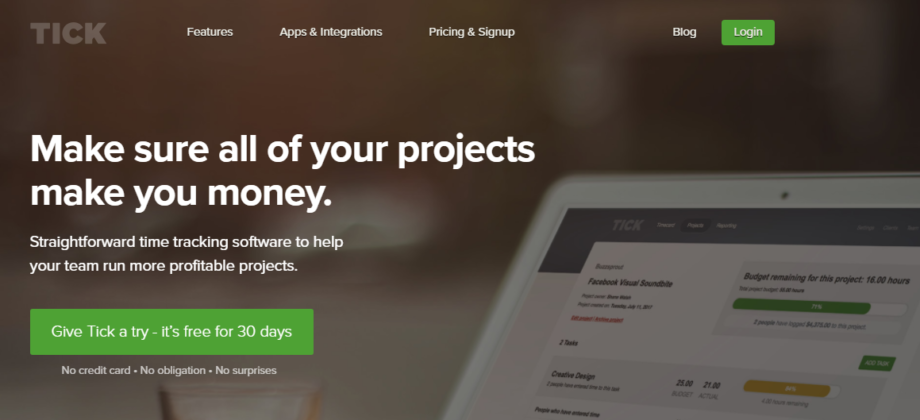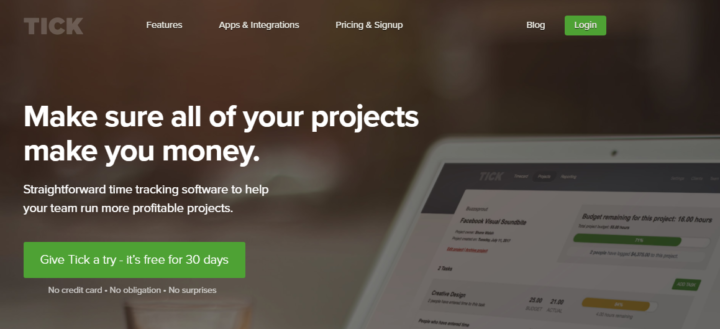 There are quite a lot of features to explore with TickSpot. The app is a simple-to-use time tracker software that works across devices; iOS, Android, Apple Watch, and computers. More so, TickSpot, simply Tick, includes "Reporting" tools, and works as a project-based time tracking solution.
Tick also supports some automatic functions that make it the best choice of many businesses. It notifies you when you're running out of time for a project, and works perfectly for managing recurring tasks. Furthermore, Tick integrates with most accounting software for billing and invoicing purposes.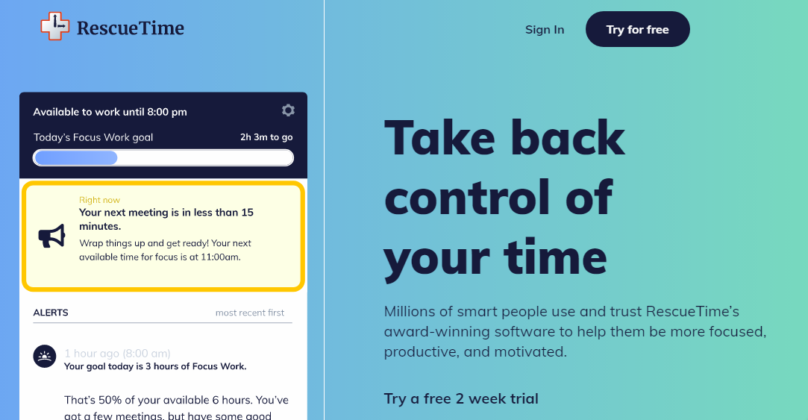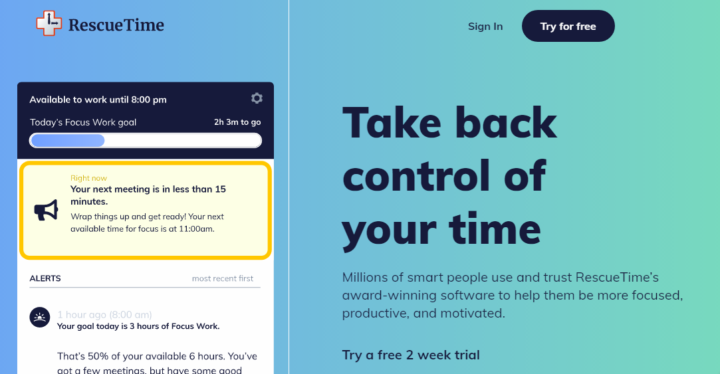 The RescueTime software helps you improve on many aspects, especially in the aspect of time management and productivity. RescueTime is available as a desktop app and also has mobile app versions for iOS devices and Android smartphones. More so, this time management app provides deep insights on how you spend time on various app and activities.
RescueTime sends you weekly summaries via email to see how you were able to achieve various tasks within the week. It is very useful and efficient. With RescueTime, you can restrict access to certain webpages and URLs.
Summary
Conclusively, these are the top best time tracking and management software apps for firms, freelancers, and businesses. They come with several distinctive features that meet various business needs. More so, they are accessible across platforms and some are entirely free to use.