Mobile game outsourcing is becoming increasingly popular in the modern world. Delegation of duties refers, as a rule, not only to secondary functions but also to the main ones, such as character design, testing, rendering, etc. Outsourcing is steadily gaining popularity, proving its use's obvious benefits. However, the service has both advantages and challenges customers and performers face.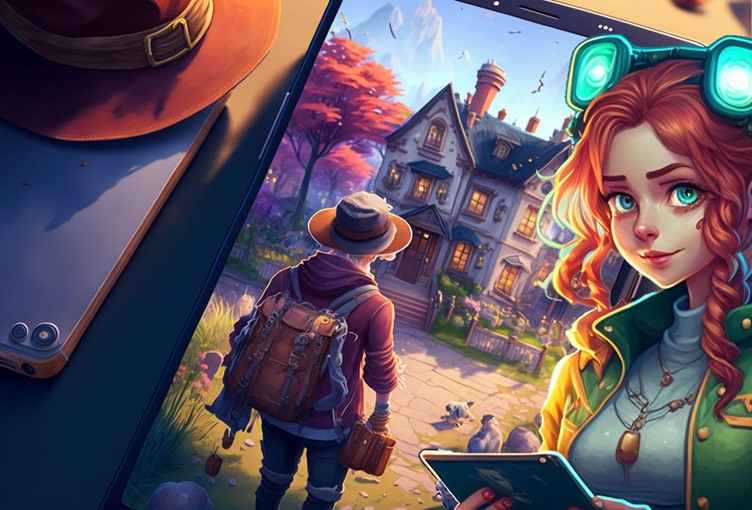 The Difference Between Freelancing, Outsourcing, and Outstaffing
Freelancing is the involvement of a private independent specialist without registration in the staff of the company. Outstaffing is almost the same; only freelancers are hired from the core organization.

Differences between these forms of labor relations in the amount of work, the time of cooperation, and the distribution of responsibility. Freelancers are attracted to solving a specific problem one time. For example, a company may hire a designer to draw a set number of images for a particular project. With such specialists, they conclude a contract, the provision of services, or an author's order.

The boundaries between outsourcing and outstaffing are less obvious. In both cases, this is a long-term relationship. Only in the first case the employing company pays for a certain amount of work and concludes a service agreement. The customer does not care who and where will deal with the tasks; the main thing is that they are performed efficiently and on time. For example, a studio may provide art services to a firm on an ongoing basis. She will not care who, where, and how it is if everything works properly.

In IT, mobile game outsourcing is most often used since it meets all the requirements to achieve results.

We've dealt with the theory. Next, let's find out the difficulties and challenges many faces in mobile game development outsourcing.

Staff Adaptation

Like any other employee, an outsourcer needs time to adapt to the organization's characteristics: its processes, corporate rules, or corporate identity when it comes to, for example, design or game art outsourcing. This can become a problem if the performers change frequently: they must be re-trained every time, so efforts and time are wasted.

However, there is a way to correct this situation. Before starting work, the representative of the outsourcer conducts a briefing, identifies the specifics of the project, and then selects the most suitable performers.

Difficulties in Realizing Mobile Game Art Outsourcing

Mobile game art outsourcing occupies the first niche among other services. The reason for this is simple – it is fast, inexpensive, and most effective. Game art outsourcing helps the development team to focus on their work, but at the same time, actively participate in the development of the design and style of the game. The only difficulty that often occurs is the uncertainty of what the customer wants.
Many do not understand that a mobile game artist has vast experience and will be able to implement the craziest ideas. Often, along with the duties of an artist, a person can perform the functions of a consultant or screenwriter. Challenges consist of grabbing the main idea and drawing because everyone in the team has different images and ideas.
Therefore, outsourcing studios hold rallies and consultations related to game art creation. Large companies have long used game art outsourcing in mobile or PC gaming, which is not news to anyone. In turn, art outsourcing companies are expanding their teams because the need for them is growing every year.

Privacy & Security

A more serious problem is the possible leakage of information. This applies both to the customer there and the studio. Confidentiality conditions are prescribed in the contract and formally fixed. However, it is extremely difficult to hold the contractor accountable.

Depending on which processes are outsourced, this risk may be greater or less, or not at all, since different employees get access to different information.

Also, this risk can be reduced by giving preference to a trusted organization: the reputational and financial losses that may follow the disclosure of confidential information are simply unprofitable.

In this case, the studios are most at risk since their services and work (for example, mobile game art) can be taken away without the author's consent, and intellectual property will fall into the hands of "real" owners. This challenge is more related to the management of documents and falls on the shoulders of the managers of both sides.

Language Barriers and Time Zones

Mobile game outsourcing went beyond the one-time zone and language a few years ago at the dawn of its popularity. Now there are a lot of outsourcing studios and companies from different countries: Ukraine, China, India, North Africa, USA, and France have at least five large studios. Among them:

Pingle Studio

RetroStyle Games

Bosi Art Studios

Melior Games

Argentina

Quytech
Despite its great opportunities, outsource mobile game development faces simple human difficulties – time and language. If an interpreter can be hired for communication and negotiation (although this will be an additional expense), then the time frame will be difficult to handle.
The fact that someone will not be able to wake up on time is not the worst thing. Difficulties arise with documentation and deadlines. A difference of 2 hours can be accepted, but if there is a gap of 18 hours, the studios may miss the deadline for submitting the work and receive a fine.

Cultural Differences

Although outsourcing has not lost popularity in the era of multiculturalism, it has generally changed the approach to many projects. So, outsourcing studios, when performing certain tasks, must consider the characteristics of the target audience, genre, or certain categories of gamers.
Mobile game outsourcing at one time was very low because some studios did not consider these aspects and produced rather dubious, intolerant, or offensive art. But, of course, they didn't do it on purpose. The reason for this misunderstanding was a poor understanding of who or what the game is aimed at and what philosophy and features should be implemented through the prism of cultural easter eggs, character appearance, or gameplay.

Final Thoughts

When used correctly, outsourcing saves time and resources. In some cases, it can also affect costs that are not directly related to personnel: for example, it can keep you from renting an office and the need to hire additional HR specialists.

You can look for freelance artists, but it's much easier to turn to a game art outsourcing studio with verified artists. The growing popularity of personnel outsourcing allows us to conclude that despite the difficulties and challenges at different stages, modern companies find the right approach to any task and actively improve these services.