And at long last! After the long wait, and not to mention the long queue just to get the all new and most anticipated Apple's iPhone flagship, the iPhone 5S, is finally in your hand!
And I bet that you have exhausted its Touch ID feature as you become amazed about the biometric security it now features.
It's one of the awesome smartphones to date, right?
But, let us not drift our thoughts away from the idea that even if iPhone 5S had included new features, it is still somewhat a blank canvas that needs to be painted—needs to be painted by awesome apps.
Well, not all apps that are enlisted may not be new to your ears, but they are worth mentioning anyway since they are worth installing—my two cents.
So, without further ado, exhaust the iPhone 5S' LCD screen protector as you swipe and toggle it with these apps that are your phone's lifeblood:
#1: Google Search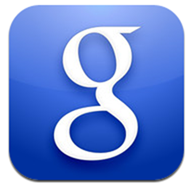 Well, talk about the search giant, you'll definitely search high and low for this app! And we are clearly aware what Google is. You don't know what Google is?
Google it! Hah! If you want to know something, just type it on Google and it will give you answers right off the bat! Also, it now has an inclusion of Google Now.
Like Siri, Google Now knows what you are talking about, so you won't have to mention the subject every now and then.
Also see: Must have IPhone and IPad Apps For a Real Estate Business
#2: AroundMe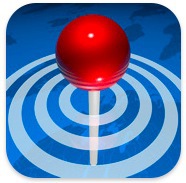 When you are travelling—especially in places where you are new to—it's going to be a lot harder for you to stroll around since you aren't familiar with the places around you.
But with AroundMe app, you can know the nearest restaurants, gas stations, hotels, and whatnots in a jiffy. So, if you travel a lot and you're scrambling to find a place to stay at 4 a.m., this app becomes a must-have.
You'll definitely be aware of what's around you with your smarty smartphone.
Read : Top 5 VoIP Apps For IPhone
#3: SproutSocial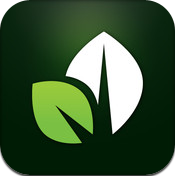 How many social networking sites do you have? Do you have… one? No? How about two? Nuh-uh? Seven? Shudder? Oh. Whoa! I bet that's too many to handle… Ah! Okay, you have five.
So, how do you manage them? Switch from app to app? Man, I bet that's handful. But you can always try this SproutSocial that lets you manage all your social media accounts so you won't have to switch from app to another.
It lets you scan all the updates, tweets, status, direct messages, and *insert whatever you call each post here* all at once for your convenience.
#4: iBooks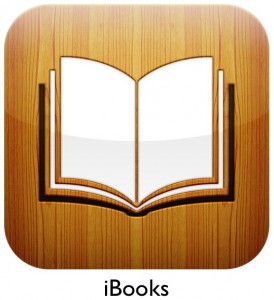 If you want to kill the minutes while waiting, but you don't want the battery of your iPhone 5S be all juiced out, then turn away from those gaming apps and music players and try reading interesting books through iBooks!
If you are a certified "bookworm," then you'll probably enjoy this app every page you turn!
These apps may not be the first thing that you would install on your phone, but I say that they are better compared to other apps that are just flat out battery drainers. So, enjoy these apps; enjoy your iPhone 5S!
Related Idea : top 9 sites to download Apps for your android phone using Opera Mini
Contributed by Armon of cell phone accessories.