Here's a comprehensive guide on how to repair a damaged excel file in just a few minutes. The guide is relevant for files from Microsoft Excel 98-2019 and also for Microsoft 365.
Notably, the latest release of the Microsoft Excel version (2019)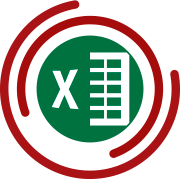 offered users many new and interesting features. These features could help them in performing the most complex tasks, especially with external data sources. However, with all these new and interesting features, a high-quality tool for recovering broken documents has unfortunately not been built into the program. Some experts have however noted an increase in the reliability of the file repair function, (the new version has become less likely to "hang or lag") when working with damaged xlsx documents.
This however is not enough in today's fast-growing age of information as some users have relatively old computers with a lack of proper backups and this often leads to the loss or damage of several documents. Old hard-disks are especially insidious in this regard as bad drives may appear and some files will become unreadable. These files will be Excel documents, but they cannot be opened, an error pops up – that the file is corrupted.
Ways to Repair Corrupted Excel 2019 Files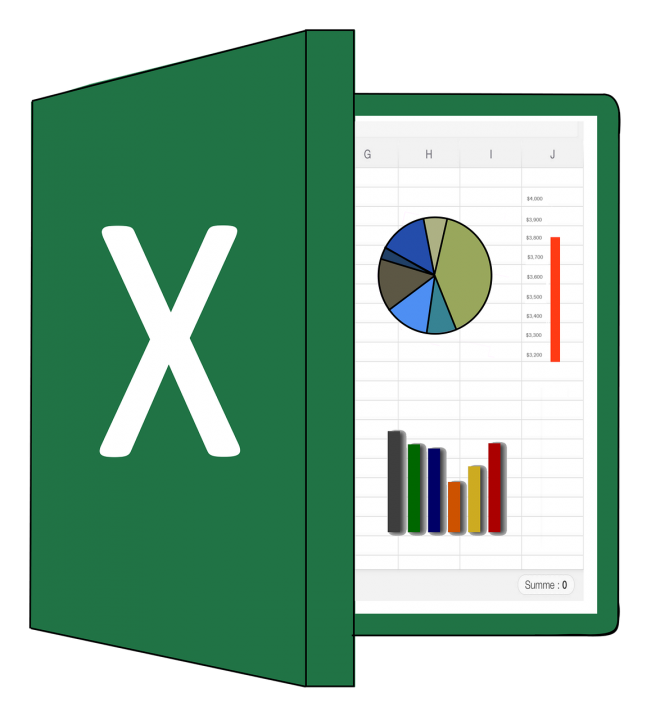 If you encounter bad, damaged, or corrupted xlsx or xls files that are unreadable and not repairable by the standard function in MS Excel 2019, there are other ways to fix it. (If you have an older version, then make sure to update Excel and try to open the file in it).
In general, today there are two ways to recover incorrect documents:
Using Special Programs for Repairing Damaged Excel Files

If you encounter files that are not repairable by the repair features in Excel 2019, making use of these special programs would be of great benefit to you.
These programs usually work on Windows and Mac PCs. There are practically no 100% free programs for this function. The price range of these programs ranges from $30 to $300 (depending on the type of license). They usually have the same appearance and functionality.
Below are some steps to walk you through the program.
First, you need to download and install the trial version of the application;

Next, select the damaged document with the extension * .xls, * .xlt, * .xlsx, * .xlsm, * .xltm, * .xltx, * .xlam;

Then you'd need to start the recovery process;

Finally, you can view the recovered information inside the program, similar to how data is displayed in Excel (in the form of tables, pages, and cells), or open a saved DEMO document where most of the cells are DEMO.

If you are satisfied with the quality of the Excel file recovery, then returning to the vendor's website, you buy a license and activate it. Then you can get an Excel document with previously lost data.
The simplest and most affordable application for repairing Excel documents is Recovery Toolbox for Excel.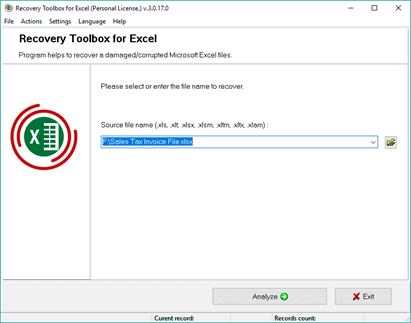 The main advantages of the above application, when compared with similar apps are listed below for your learning:
The affordable license cost of $27 for home users and $45 for business users. It is significantly cheaper than its other competitors.

It gives a simple preview of the recovered files.

There is a simplified online version of the program (link

here

).
Recovery Toolbox has made a universal solution for Windows, Android, Mac, and iOS users: the online recovery service. Online service is a simpler and more intuitive solution for recovering a damaged Excel document than any program on a PC.
All you'd need to do is to ==>open the link ==> select the damaged Microsoft excel from your PC, and ==> provide your e-mail address to begin the file restore process.
Then, in a couple of clicks and a few minutes of waiting, you'll get a DEMO file of the recovered document. If you are satisfied with the recovery, then you'll be required to pay $10, so as to download the entire recovered document.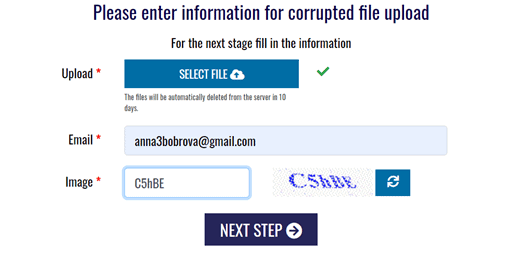 The online file recovery procedure in this way has its advantages:
No need to install any additional programs;

Fast recovery rate;

Affordable price;

Availability from any device.
The online service is a kind of free trial version of Recovery Toolbox for Excel for any type of device. This simplifies the familiarization with the utility and reduces the number of steps to get the recovered file.
Using Online Services for Repairing Damaged Excel Files
Another way to fix the "not repairable file" issue in Excel 2019 is making use of the online services. Each of these online services looks and works similarly to the above service from Recovery Toolbox. The only difference is the cost, quality of damaged documents recovery and support for formats (* .xls, * .xlt, * .xlsx, * .xlsm, * .xltm, * .xltx, * .xlam).
The cost of online recovery services for various services varies from $5 to $39.
How good is the functionality of each service?

Well, this should be checked and tested exclusively on a specific damaged Excel document. This is because different services deal with different types of damage in different ways.
The most affordable and fastest of these online services is the Online File Repair Service. The service repairs Excel spreadsheets of all known versions, all possible types, and extensions.
At the start, specify the file and e-mail. A letter with the result of the repair will come to the specified e-mail, even if it lasts many days and the browser was accidentally closed. According to statistics, only in 30-40 % of cases, an Excel document can be successfully restored.

The price for recovering one Excel 2019 file is only $5. There are no lower prices, except for a feature integrated into Microsoft Excel 2019 software.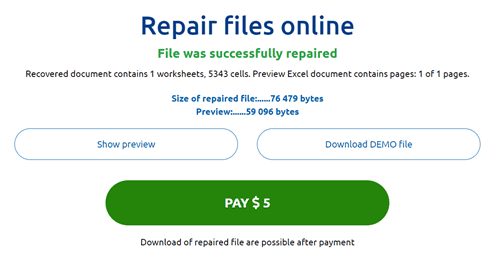 By the way, there are times when a user deletes an Excel document from a PC and then empties the Recycle Bin in Windows.
Having come to his senses, the user manages, thanks to the use of special programs, to return the deleted file and get back a valuable Excel document. Nevertheless, Microsoft Excel cannot open it in any way, displaying the following message (see screenshot below).
The user uses all available methods of file recovery. As a result, either part of the data is restored, or nothing at all can be restored.
With in-depth research, the user becomes amazed: in the depths of an Excel document, anything can be found. It can be pieces of text, scraps of Adobe Acrobat documents, pieces of various databases, scraps of archives, JPEG images, some cracks, squares, etc. In some cases, this happens due to incorrect file encoding.
In Conclusion:

To recover an Excel file, you must sequentially use the following methods:
Try to recover the file using the integrated function in MS Excel 2019 (usually, when opening a broken file, it offers the option to do it). If you have an older version of Excel, update it.

Next, try to restore the file online using the online file methods such as we've shown above.

You can also opt for the services of "Recovery Toolbox" for fixing your damaged Excel files.
If you accidentally delete an important Microsoft Excel spreadsheet in Windows and have emptied the Trash or recycle bin, then you can try using the free version of Recovery Toolbox File Undelete software. Hopefully, with these recommendations, you will be able to recover all your corrupted files in MS Excel 2019.